HH The Amir receives Omani Minister of Interior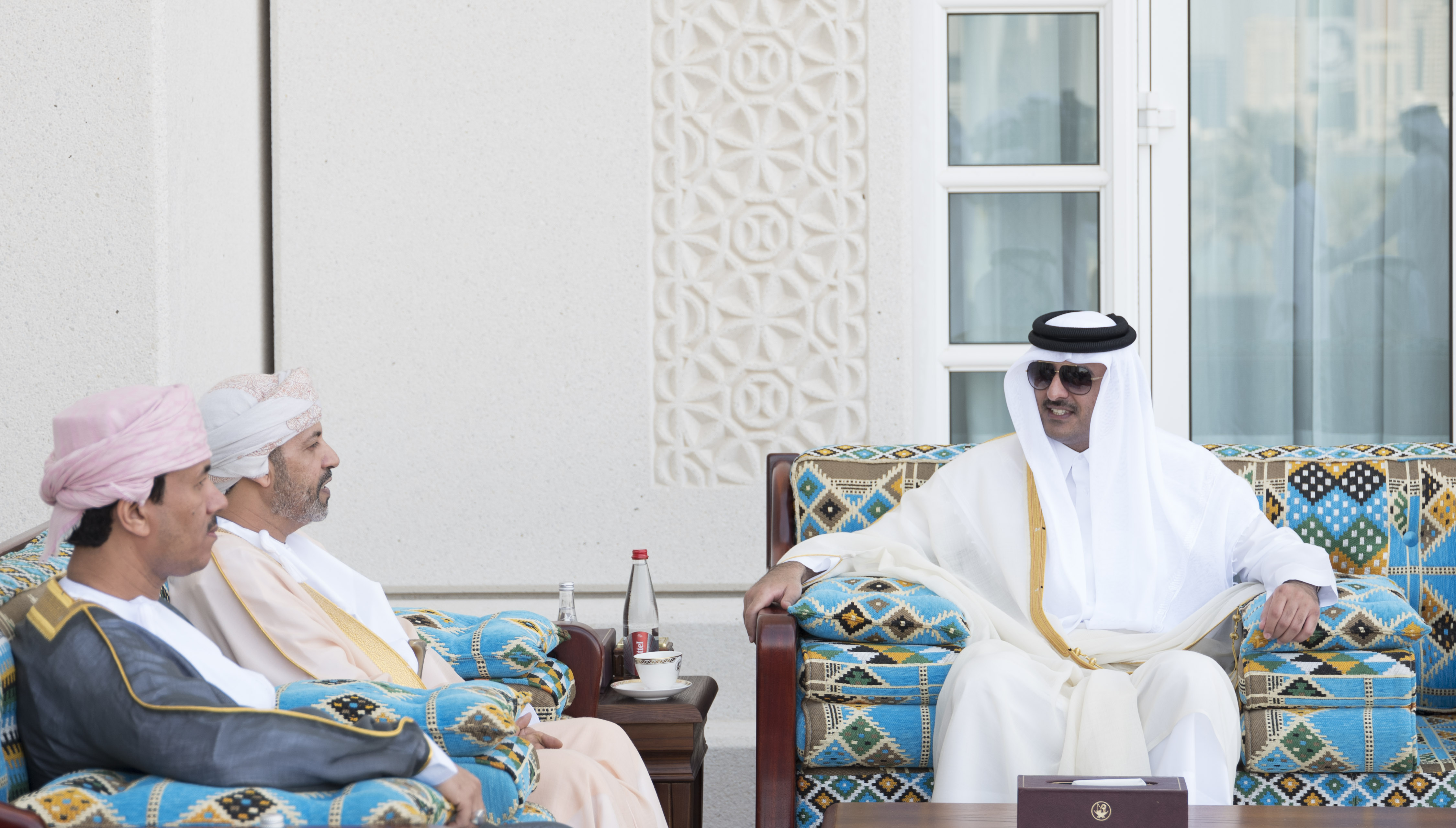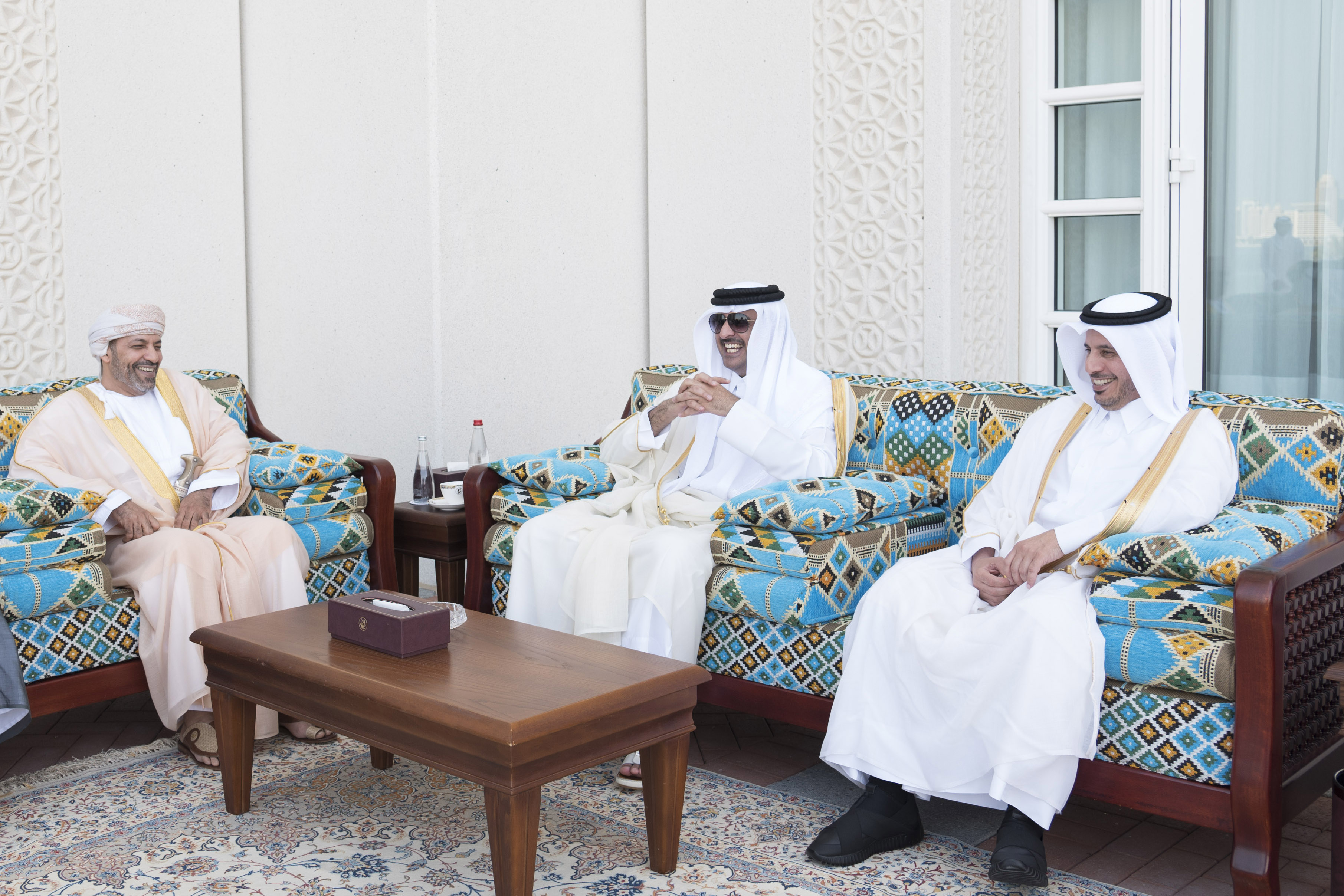 His Highness The Amir Sheikh Tamim bin Hamad Al Thani received on Tuesday at the Amiri Diwan HE Minister of Interior of the fraternal Sultanate of Oman, Sayyid Hamoud bin Faisal bin Said Al Busaidi, and the delegation accompanying him who called upon HH The Amir to greet him on the occasion of their visit to the country to participate in the first Major Event Safety and Security Conference.

At the outset of the meeting, HE the Omani minister of interior conveyed greetings of HM Sultan Qaboos bin Said of the fraternal Sultanate of Oman to HH The Amir and his wishes of further progress and prosperity to HH The Amir and the Qatari people.

For his part, HH The Amir entrusted HE the Omani minister of interior with his greetings and wishes of more development and growth to HM Sultan Qaboos and the fraternal Omani people.

The meeting reviewed the fraternal ties between the two countries and means of enhancing and boosting them, in addition to discussing a number of regional and international issues of mutual interest.

HE the Prime Minister and Minister of Interior Sheikh Abdullah bin Nasser bin Khalifa Al Thani attended the meeting.