HH The Amir and Prime Minister of Italy Hold Talks Session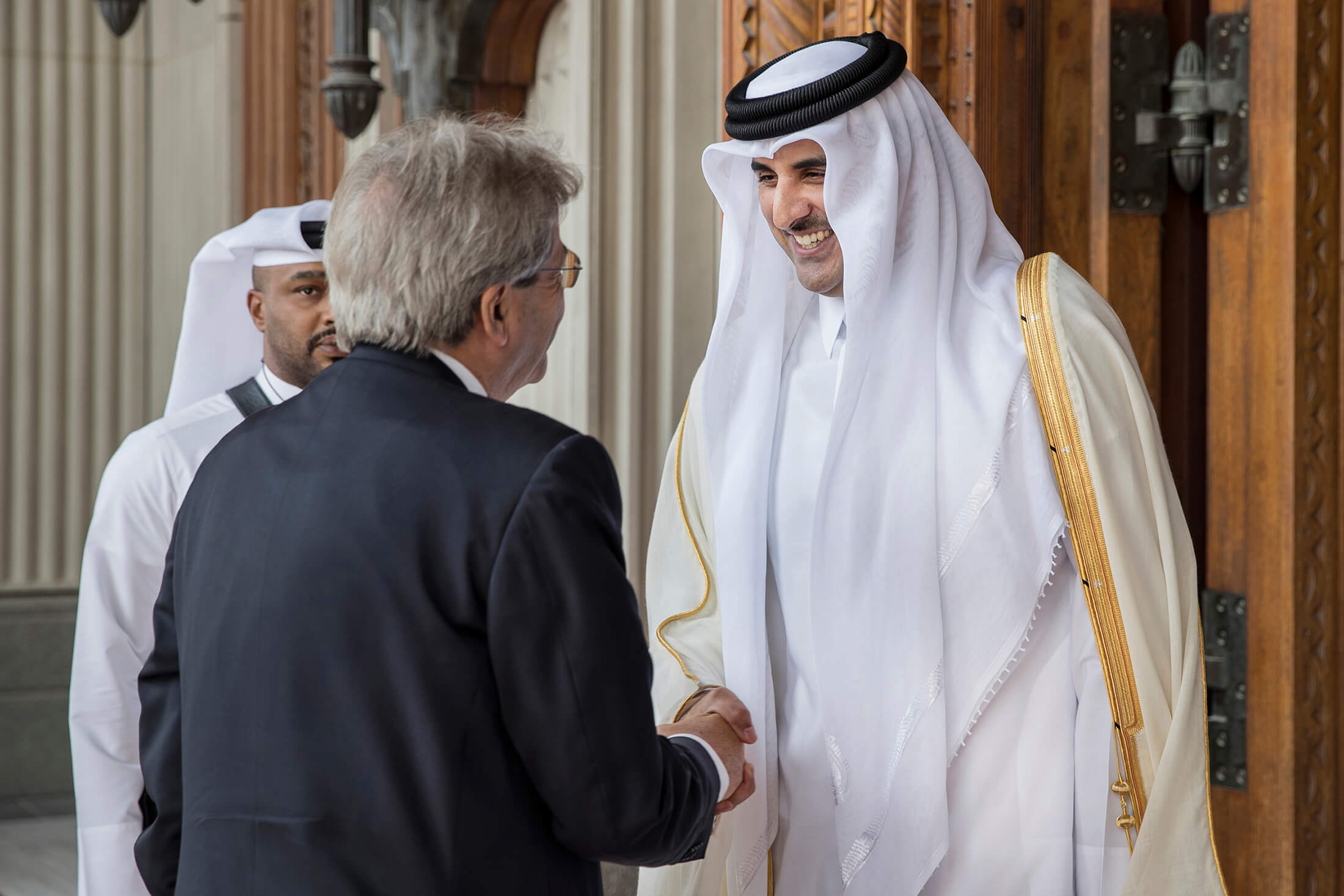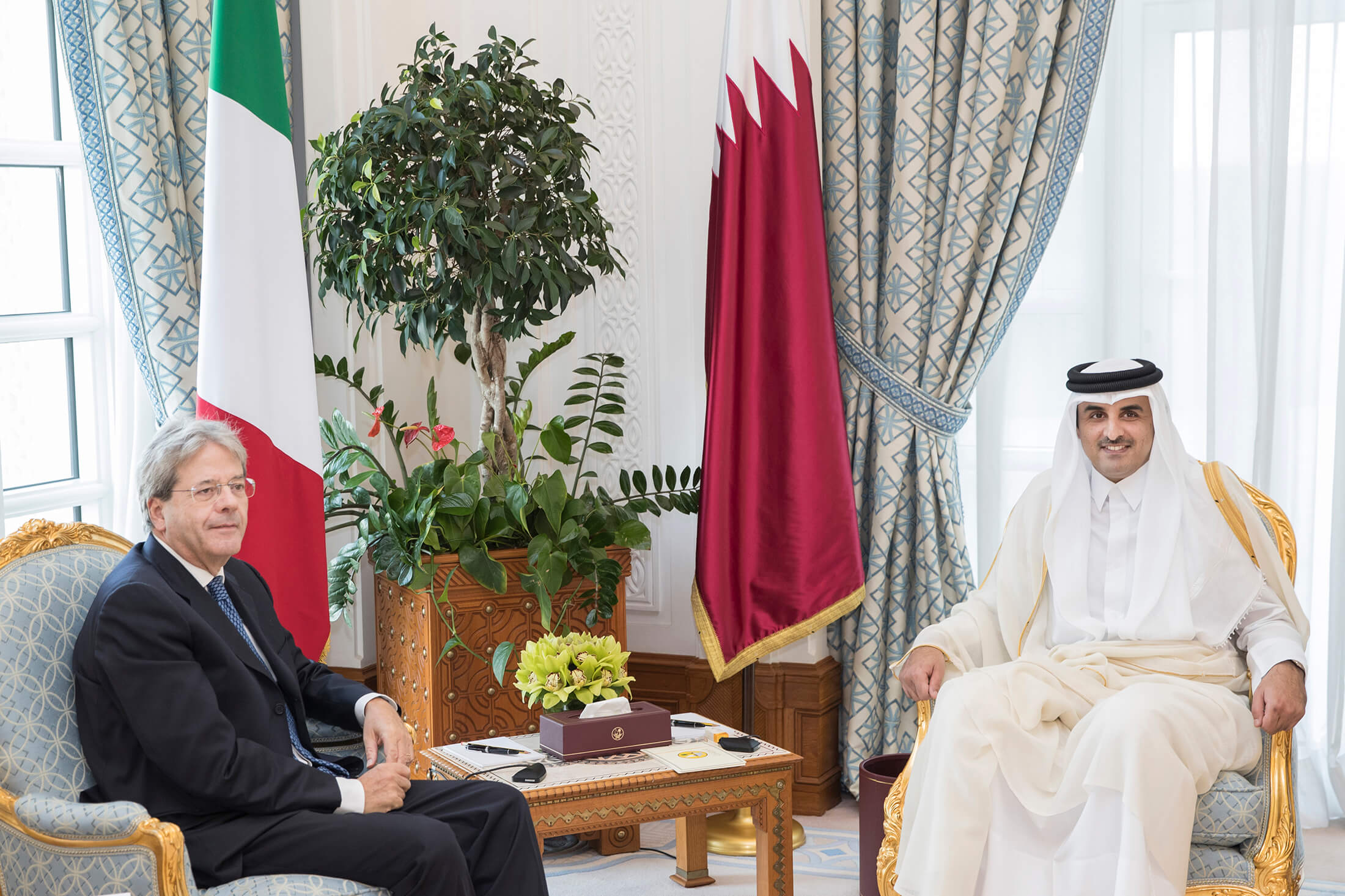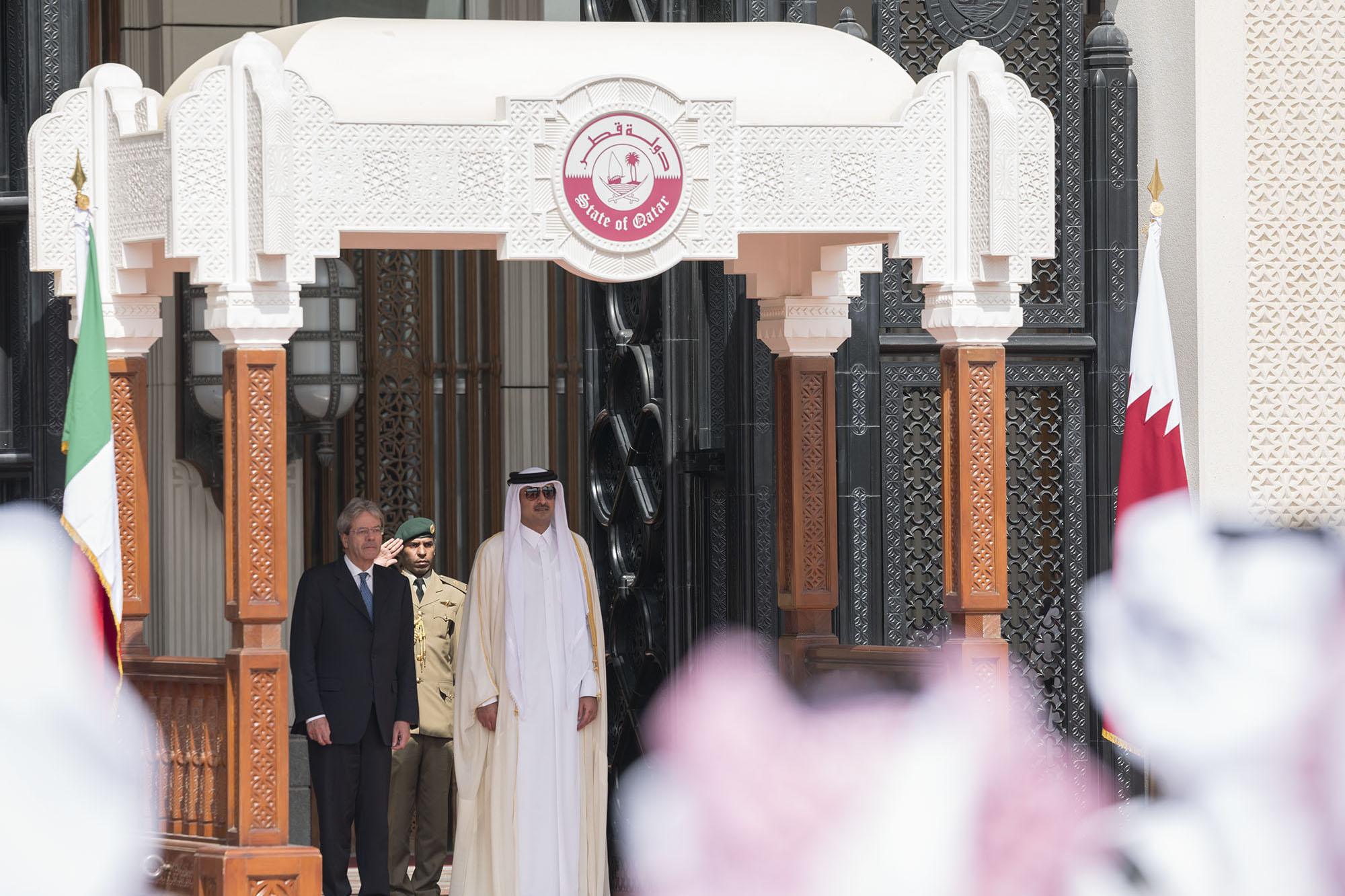 His Highness The Amir Sheikh Tamim bin Hamad Al Thani held Wednesday afternoon at the Amiri Diwan a round of official talks with HE Prime Minister of the Republic of Italy Paolo Gentiloni.

At the outset of the session, HH The Amir welcomed HE the Prime Minister and expressed hope that the visit will contribute to developing bilateral cooperation in a way that serves the joint interests of the two friendly peoples.

For his part, HE the Prime Minister expressed delight at the visit and stressed his country's commitment to enhancing cooperation ties in all fields. HE the Prime Minister also expressed hope that the visit could act as a new phase of advanced bilateral cooperation and expressed thanks to HH The Amir of the contribution Qatar Fund for Development made to rebuilding areas damaged by earthquakes in Italy.

The session dealt with reviewing bilateral ties between the two friendly nations and how to enhance them, particularly in the fields of energy, economy, and investment. It also touched upon the latest regional and international developments, especially that of the Middle-East led by the GCC crisis and developments in Libya.

The talks also focused on the counter-terrorism efforts of both countries and how to stop the financing of terrorism.

The session was attended by their excellencies members of the official Italian delegation.

HE the Prime Minister of the Republic of Italy arrived to the Amiri Diwan earlier, where he was met with an official reception ceremony.