HH The Amir, Somali President Discuss Latest Developments in Somalia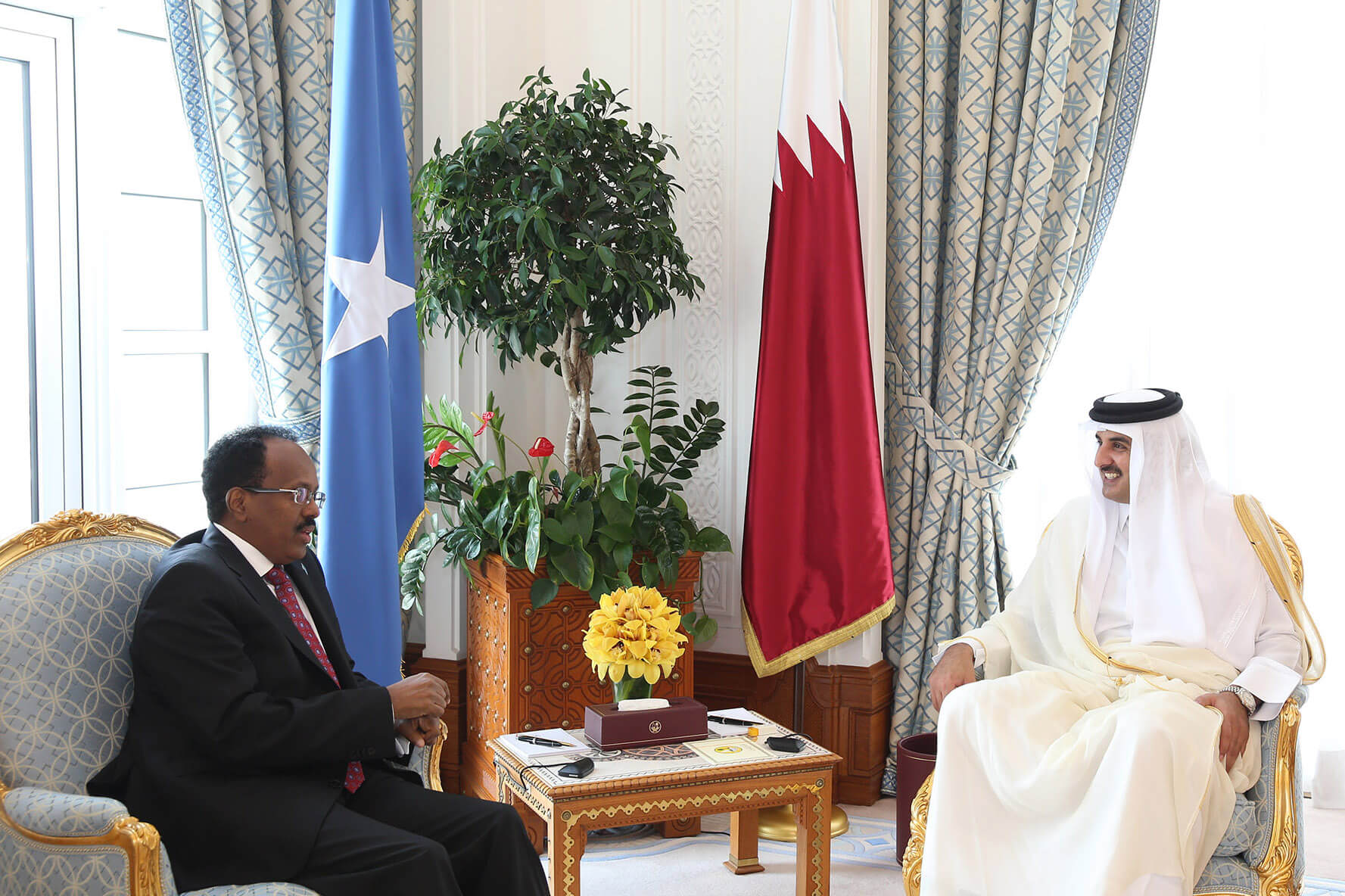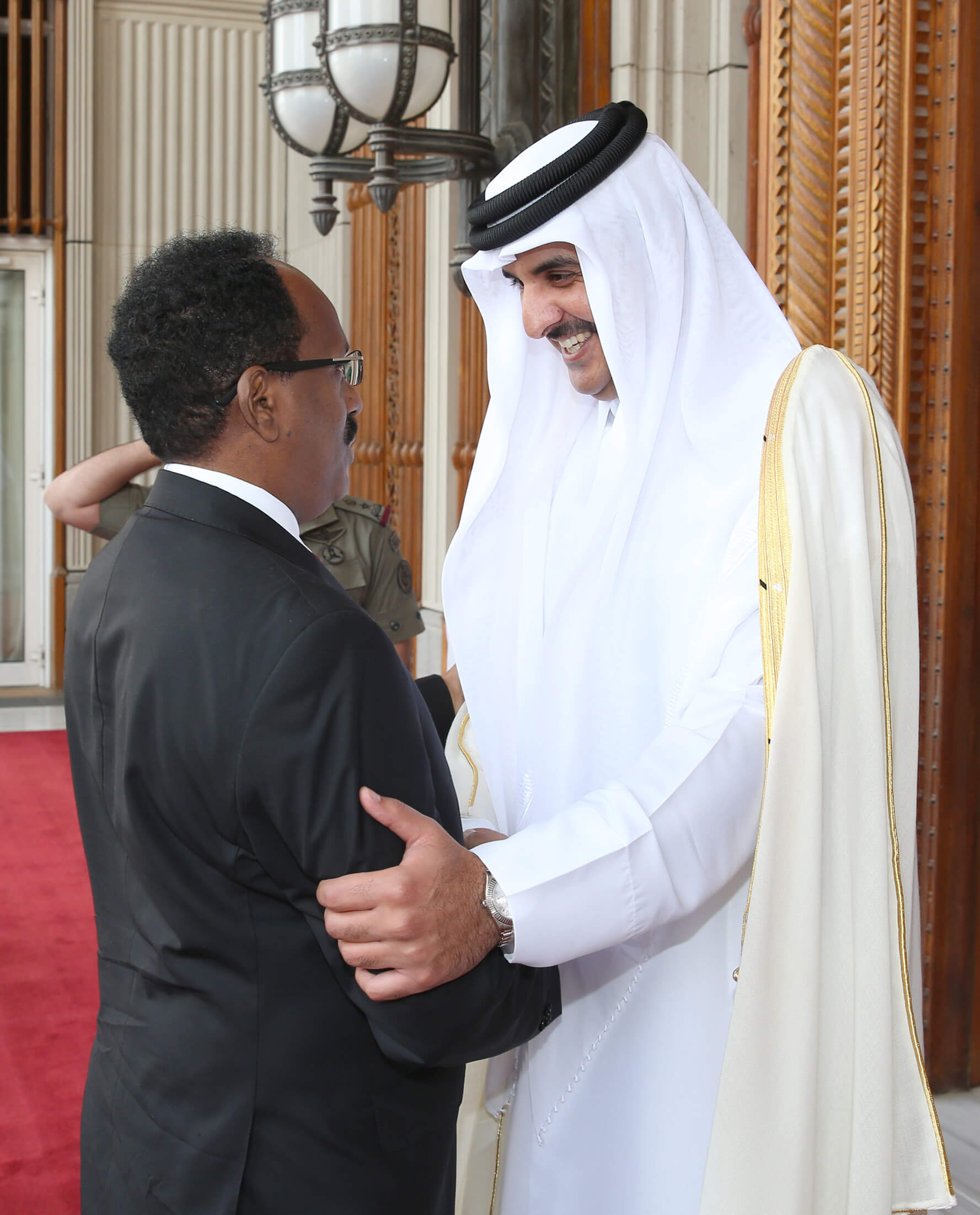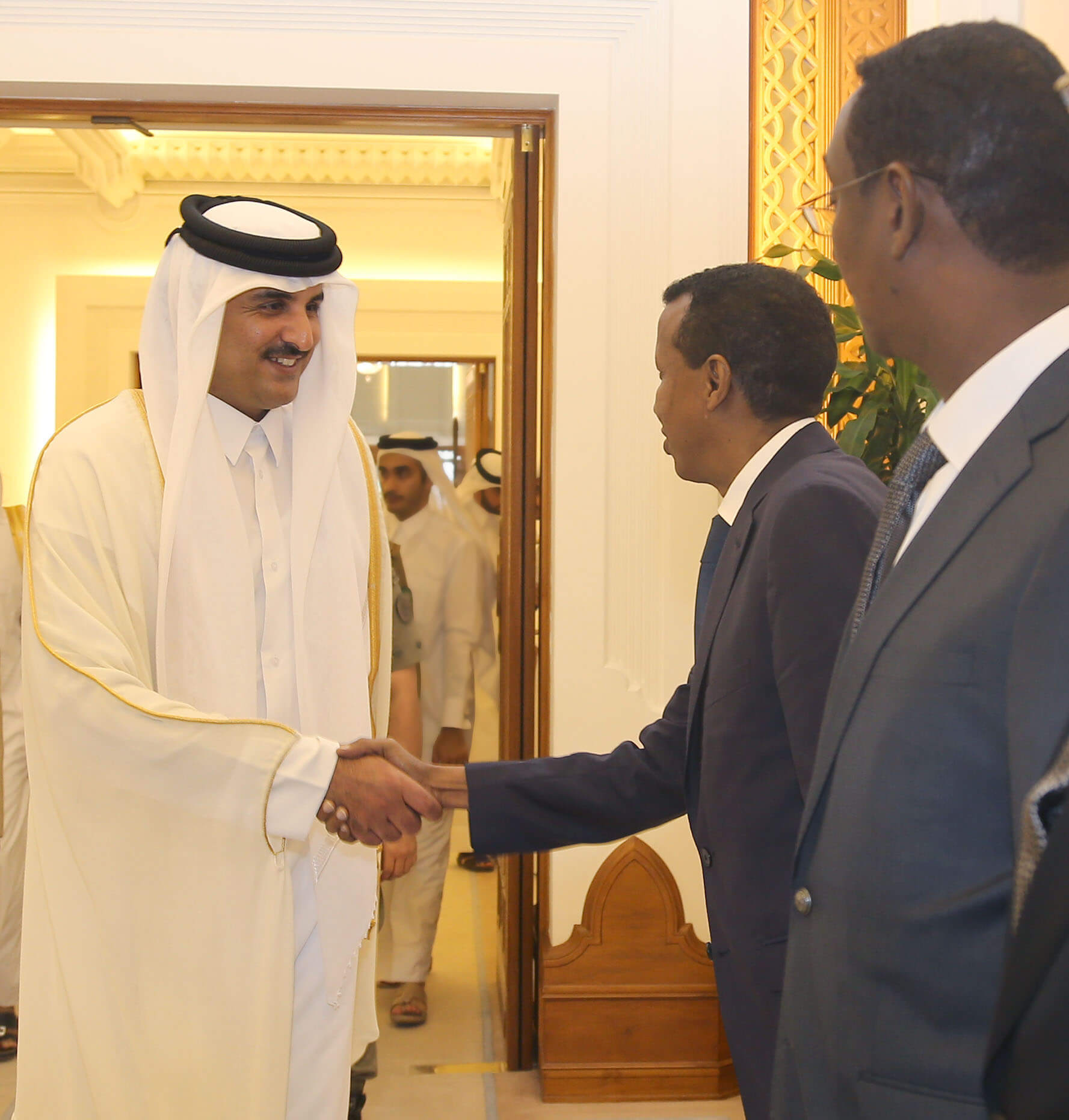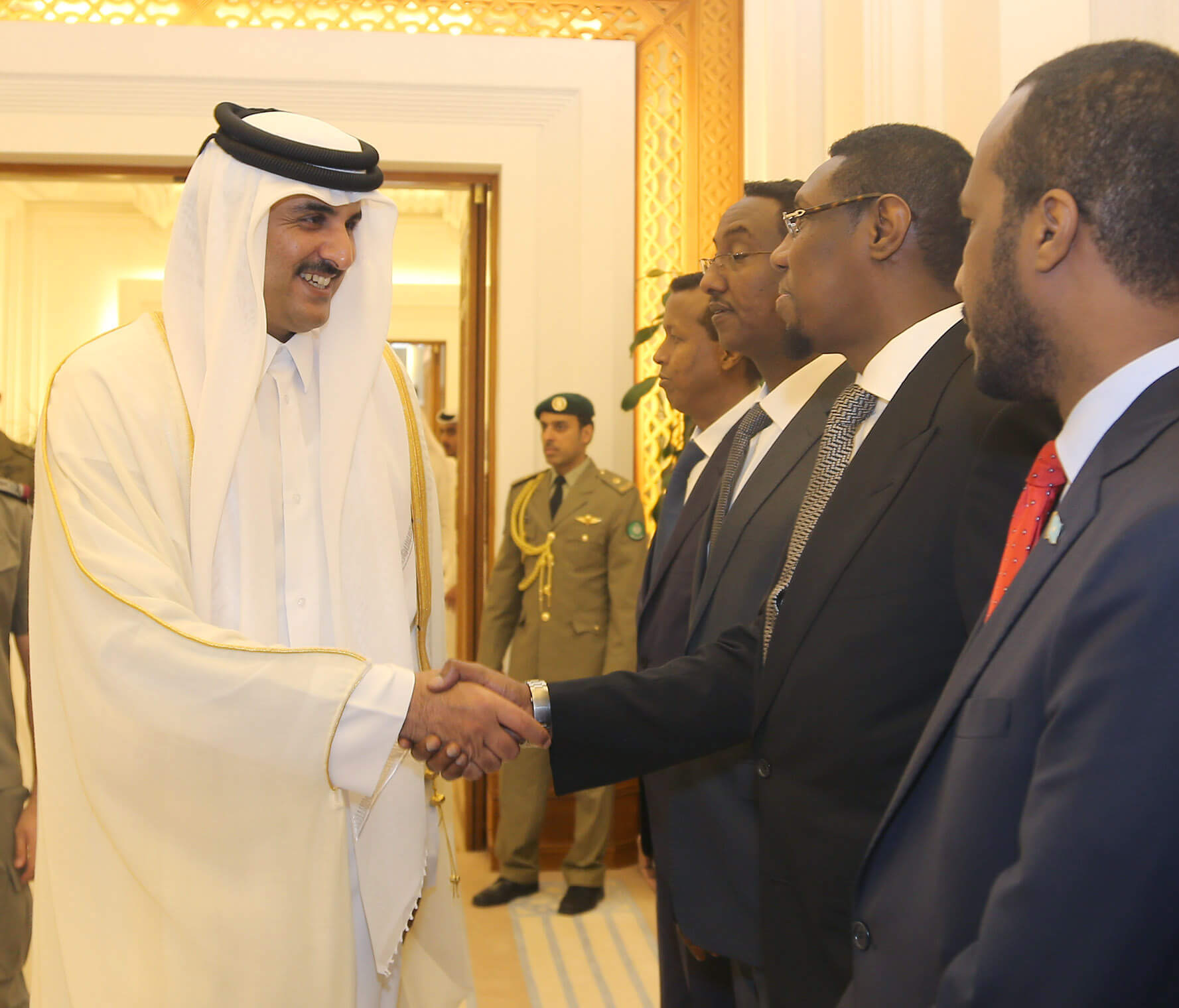 His Highness The Amir Sheikh Tamim bin Hamad Al Thani discussed with HE President of the Republic of Somalia, Mohamed Abdullahi Mohamed Farmajo, means of enhancing bilateral cooperation and prospects of promoting it in various fields.
This came during a meeting held at the Amiri Diwan this morning, during which the Somali President briefed HH The Amir on the latest developments in the Somali arena, especially his efforts to build a secure, unified and stable State and achieve sustainable development.
HH The Amir directed to support the Somali government budget and a number of its development projects.
For his part, the Somali President expressed his thanks and appreciation to HH The Amir for the efforts being exerted by the State of Qatar, its support for the brotherly Somali people along with the humanitarian and relief aid it provides to overcome the security and economic challenges facing Somalia.
The meeting also dealt with a number of regional and international issues of common concern.
The meeting was attended by a number of Their Excellencies the Ministers while it was attended on the Somali side by members of the delegation accompanying HE President Farmajo.