HH The Amir Receives Heads of Diplomatic Missions Abroad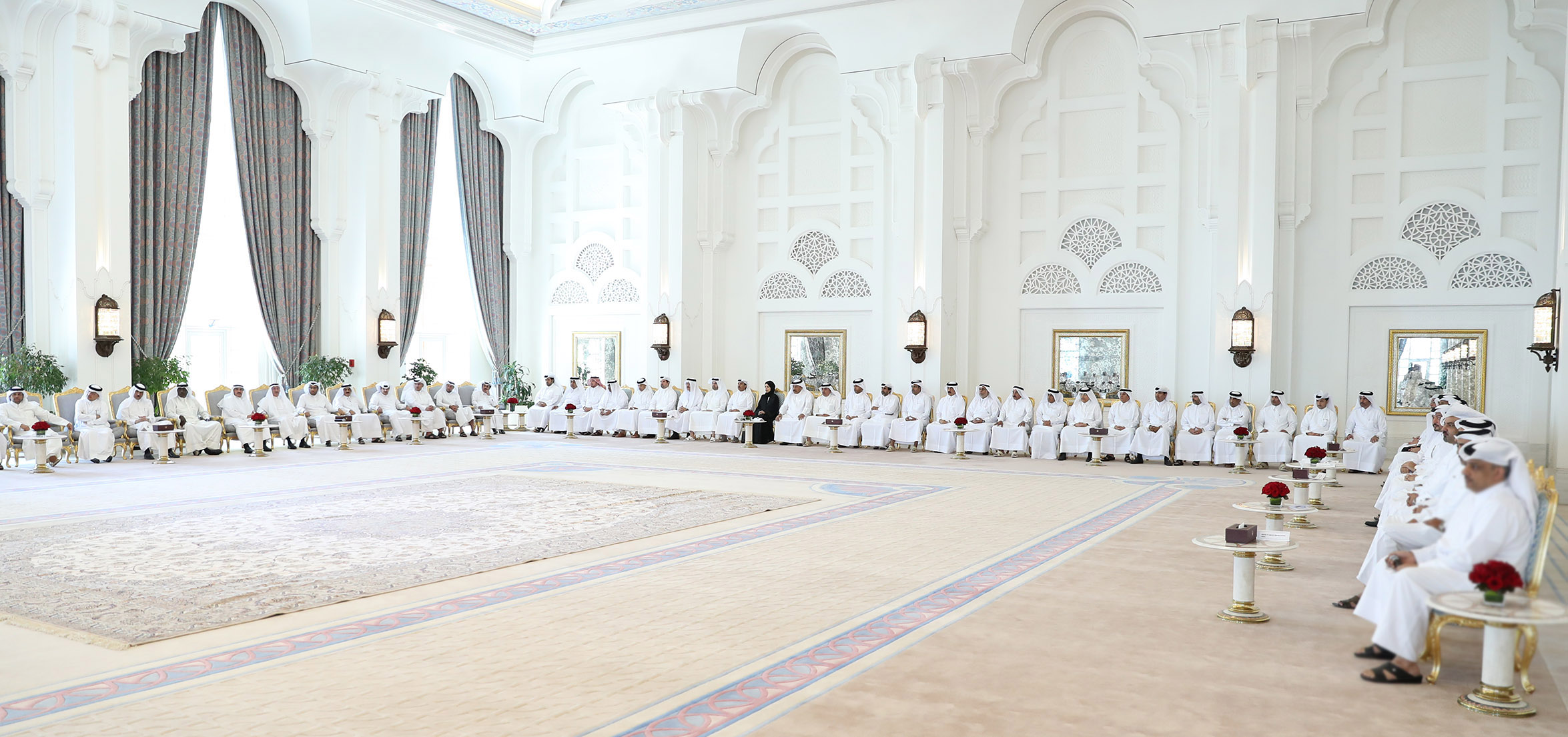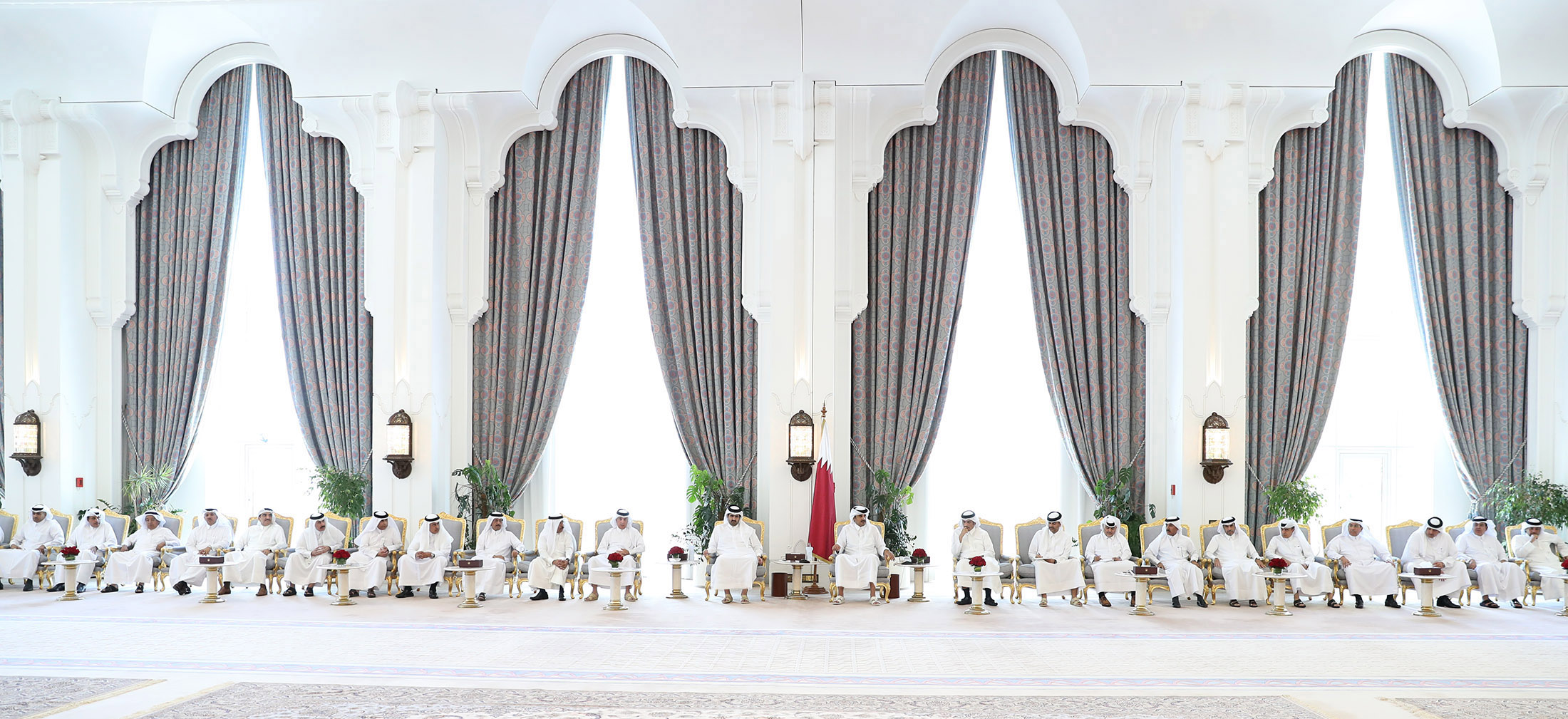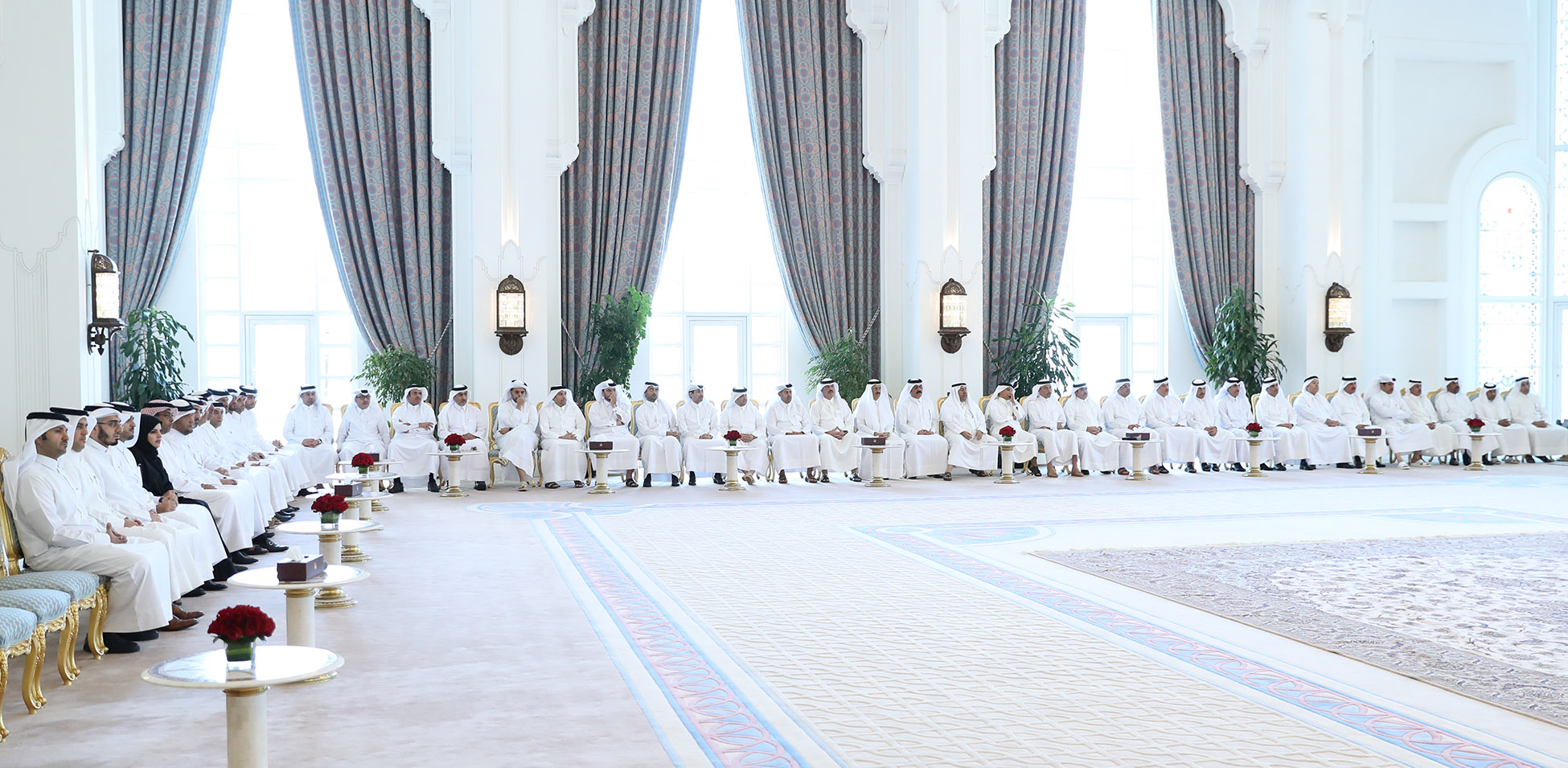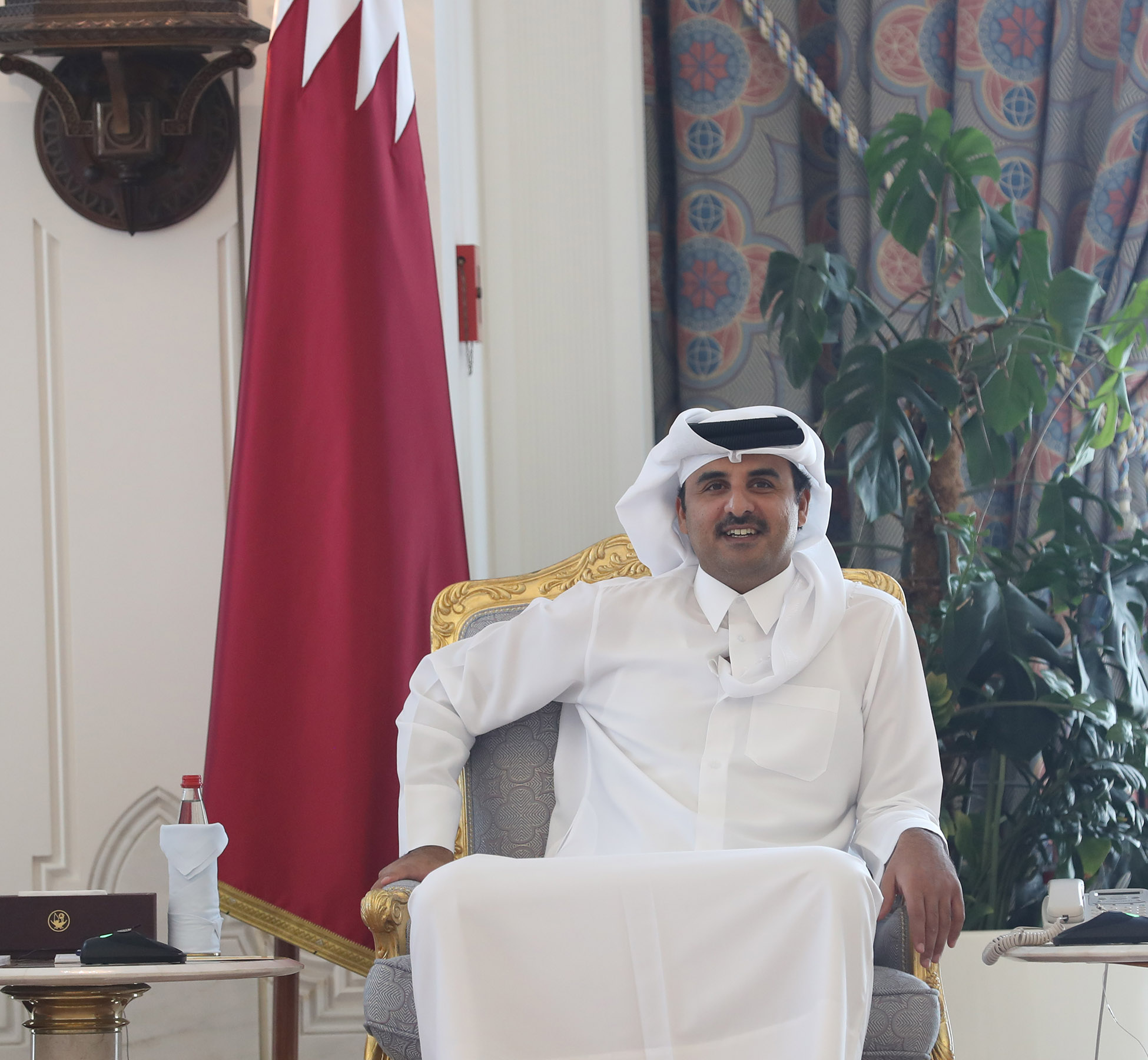 His Highness The Amir Sheikh Tamim bin Hamad Al Thani received Tuesday heads of diplomatic and counselor missions of the State of Qatar abroad.
His Highness The Deputy Amir Sheikh Abdullah bin Hamad Al Thani attended the meeting.
During the meeting His Highness praised their efforts and their good representation of the country and contribution to building bridges and cooperation between the State of Qatar and friendly countries, as well as looking after the country's interests.

His Highness also stressed on the importance of putting more effort into clarifying Qatar's positions and its positive political role, given their primary role in representing the state abroad. His Highness then wished them well in accomplishing their missions.