HH The Amir Receives Moroccan Prime Minister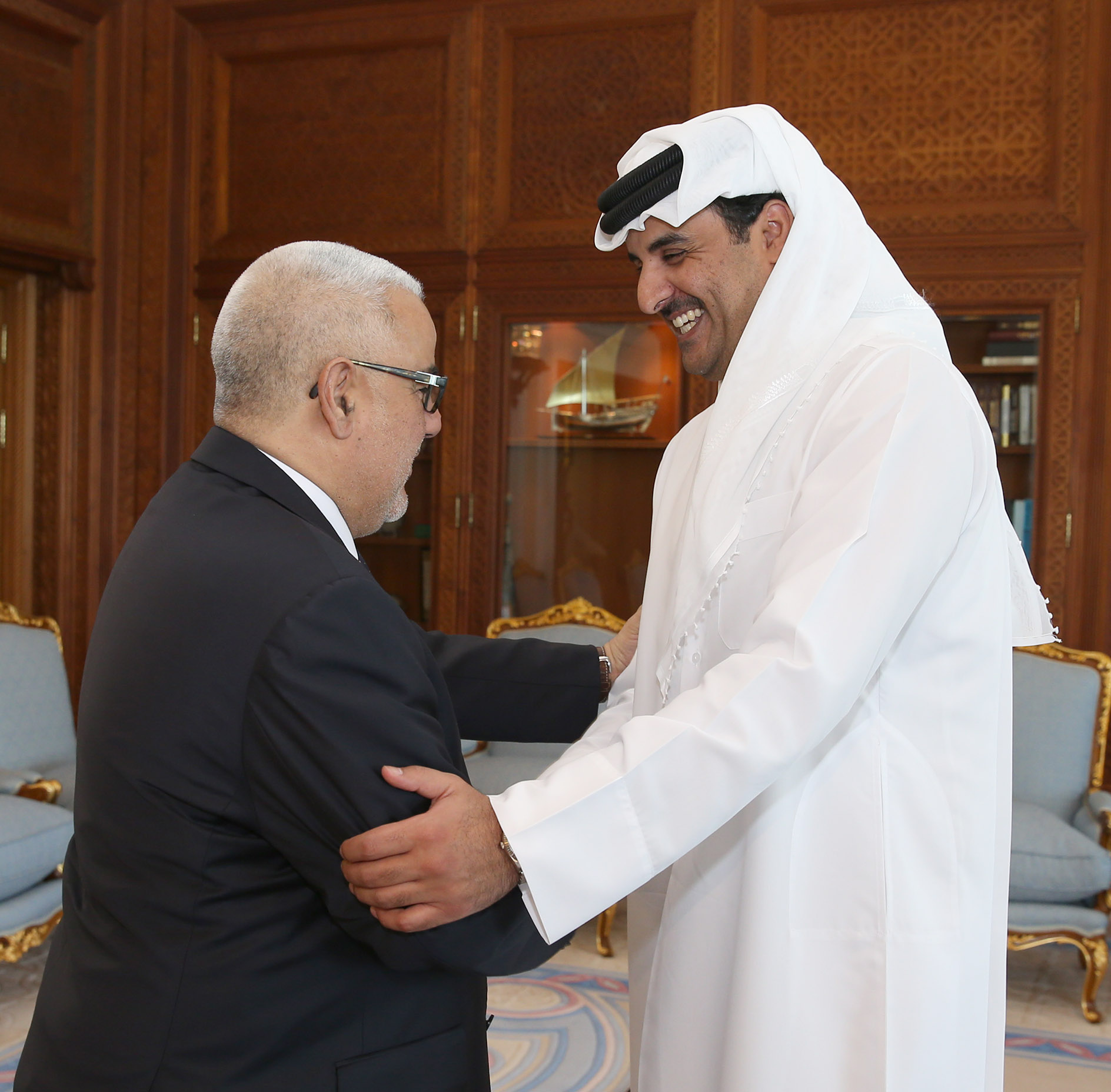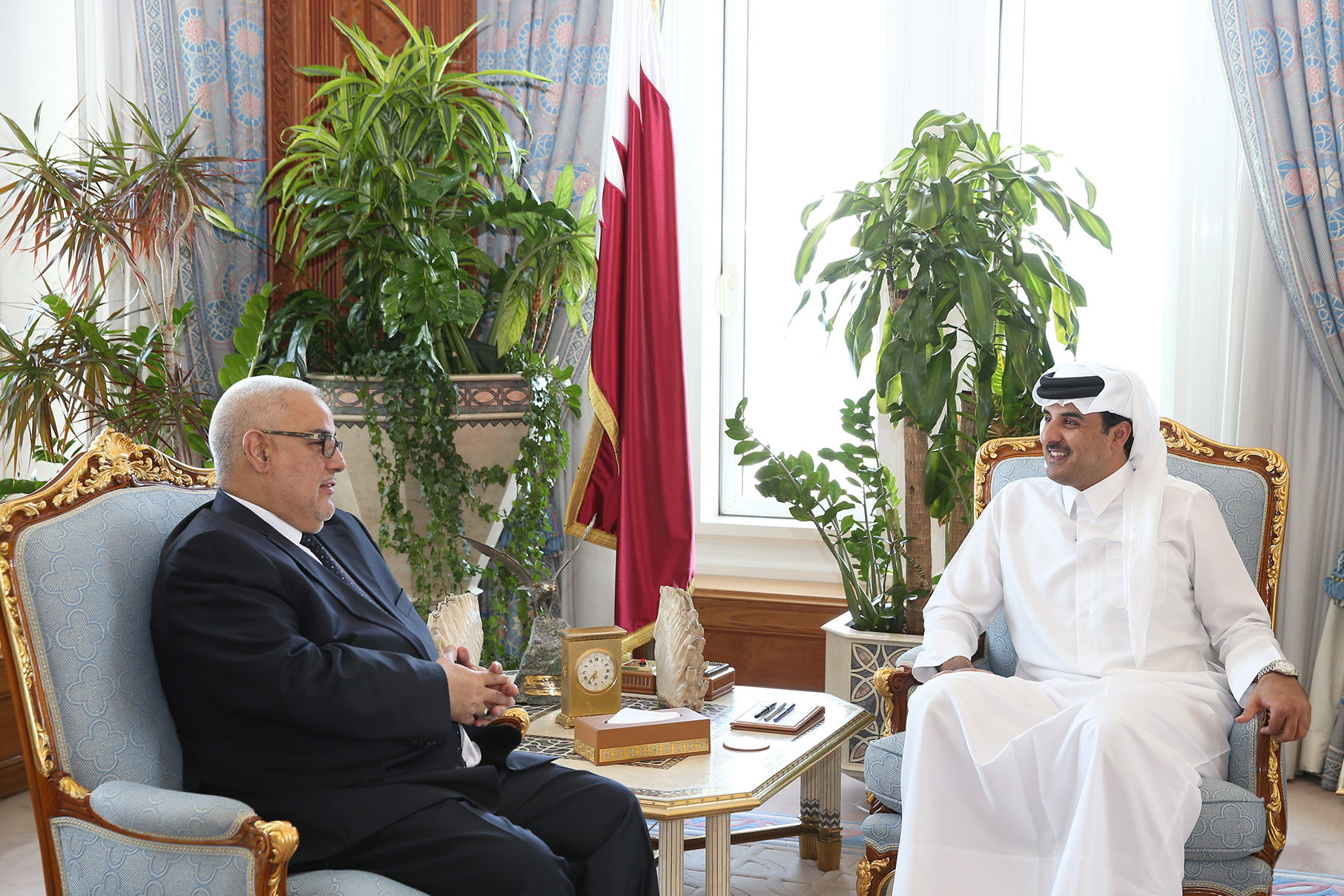 His Highness The Amir Sheikh Tamim bin Hamad Al Thani received on Sunday Prime Minister of Morocco Abdelillah Benkirane and the accompanying delegation, currently visiting Qatar to partake in Qatar Information Technology and Communication Conference and Exhibition (QITCOM 2017).
Talks during the meeting dealt with the relations between the two countries.
HE the Prime Minister and Minister of Interior Sheikh Abdullah bin Nasser bin Khalifa Al Thani Attended the meeting.