HH The Amir, Palestinian President Discuss Latest Developments in Palestine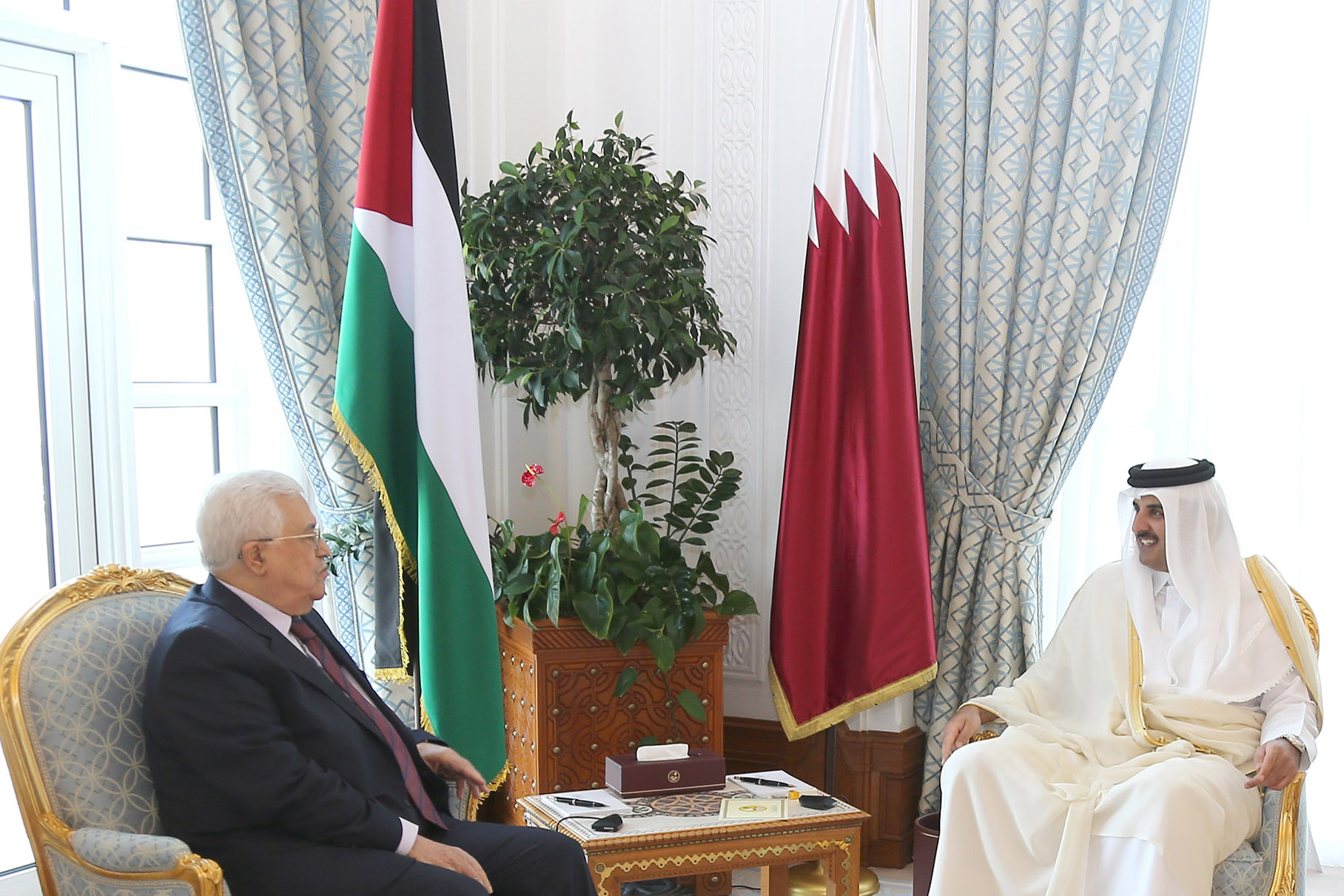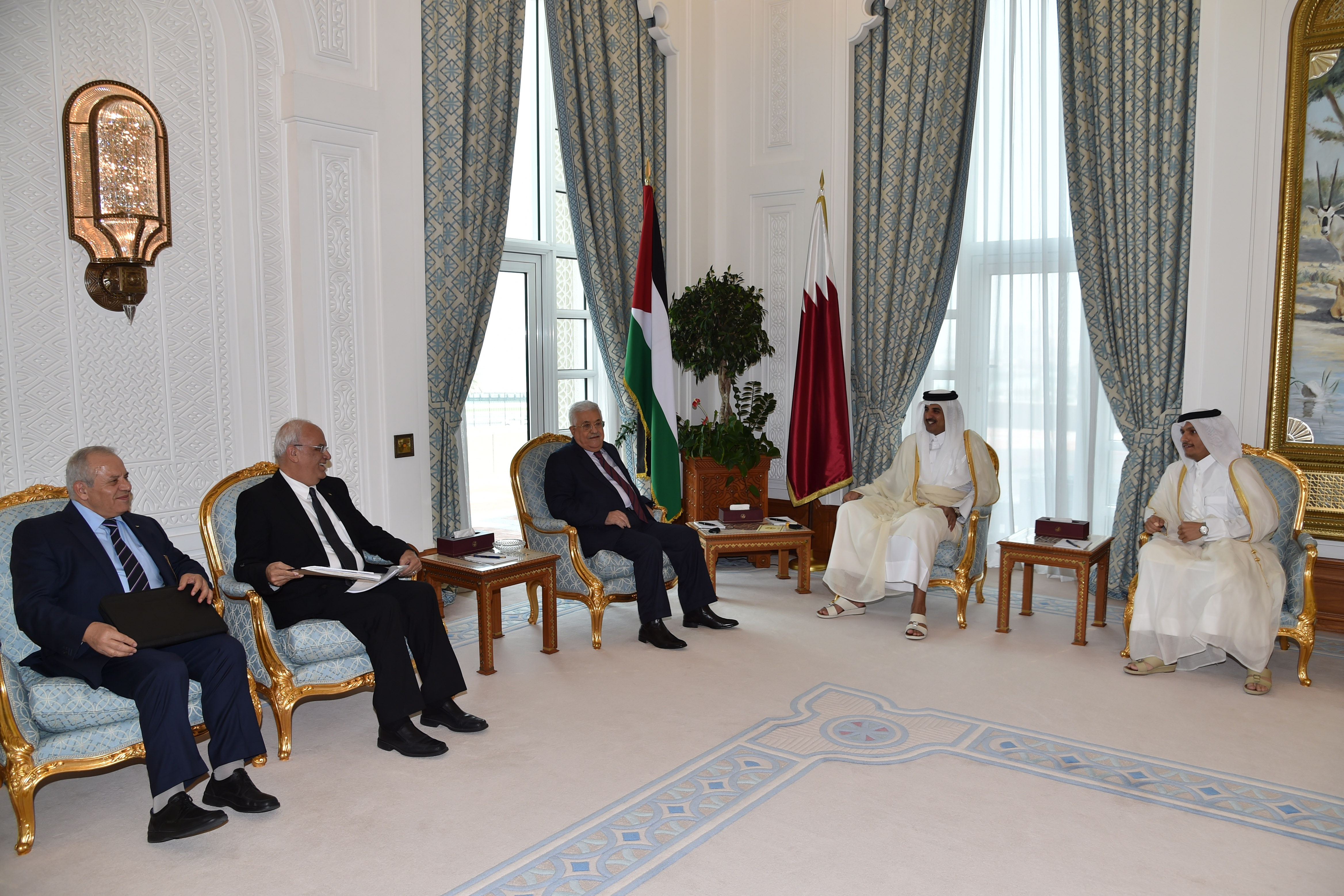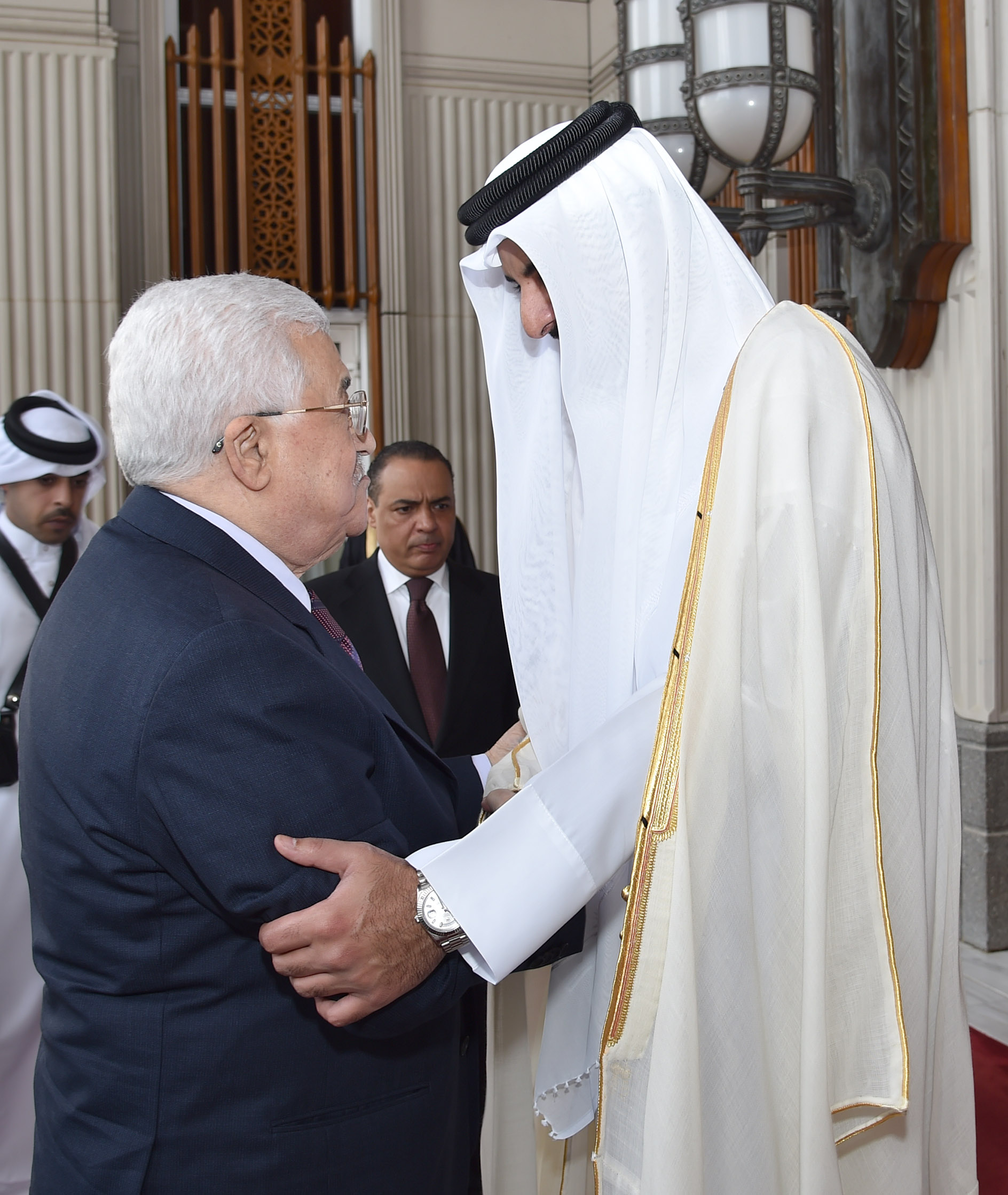 His Highness The Amir Sheikh Tamim bin Hamad Al Thani discussed on Sunday with President of the State of Palestine Mahmoud Abbas means of enhancing the brotherly close relations between the two countries and the latest developments in the Palestinian territories.
President Abbas briefed HH The Amir on the latest developments on Palestinian arena, expressing his thanks and appreciation to HH The Amir for the efforts of the State of Qatar in supporting the Palestinian cause.
The meeting, which was held at the Amiri Diwan this morning, discussed the Palestinian national reconciliation to unify Palestinian ranks.
The two leaders as well exchanged views on a number of regional and international issues of common concern, especially international efforts aimed at reaching a lasting, just and comprehensive solution to the Palestinian cause, the establishment of an independent State of Palestine with its capital East Jerusalem as well as halting settlements practices and the continued Israeli aggressions against the brotherly Palestinian people.