HH The Amir, President of Turkmenistan Hold Official Talks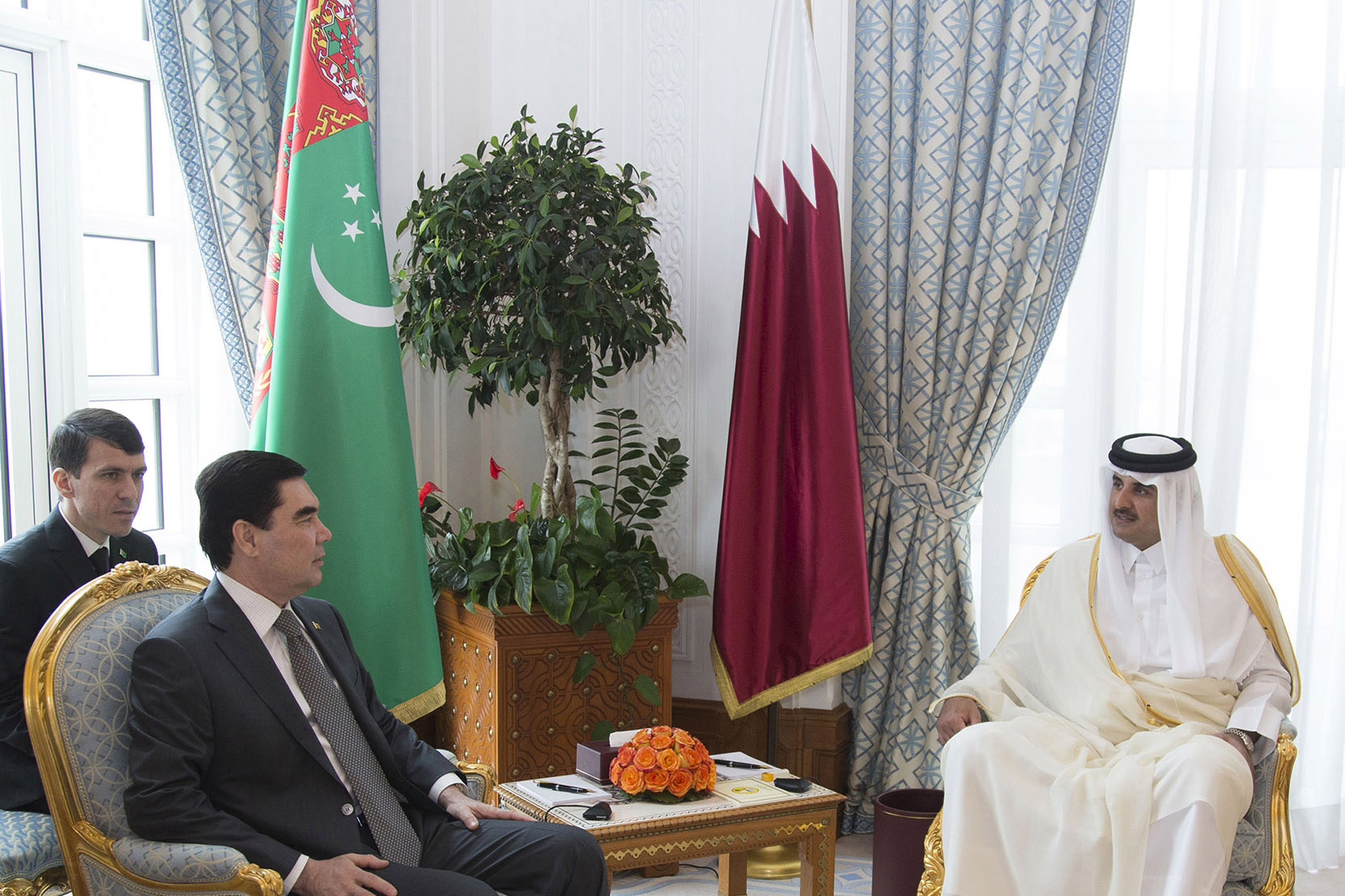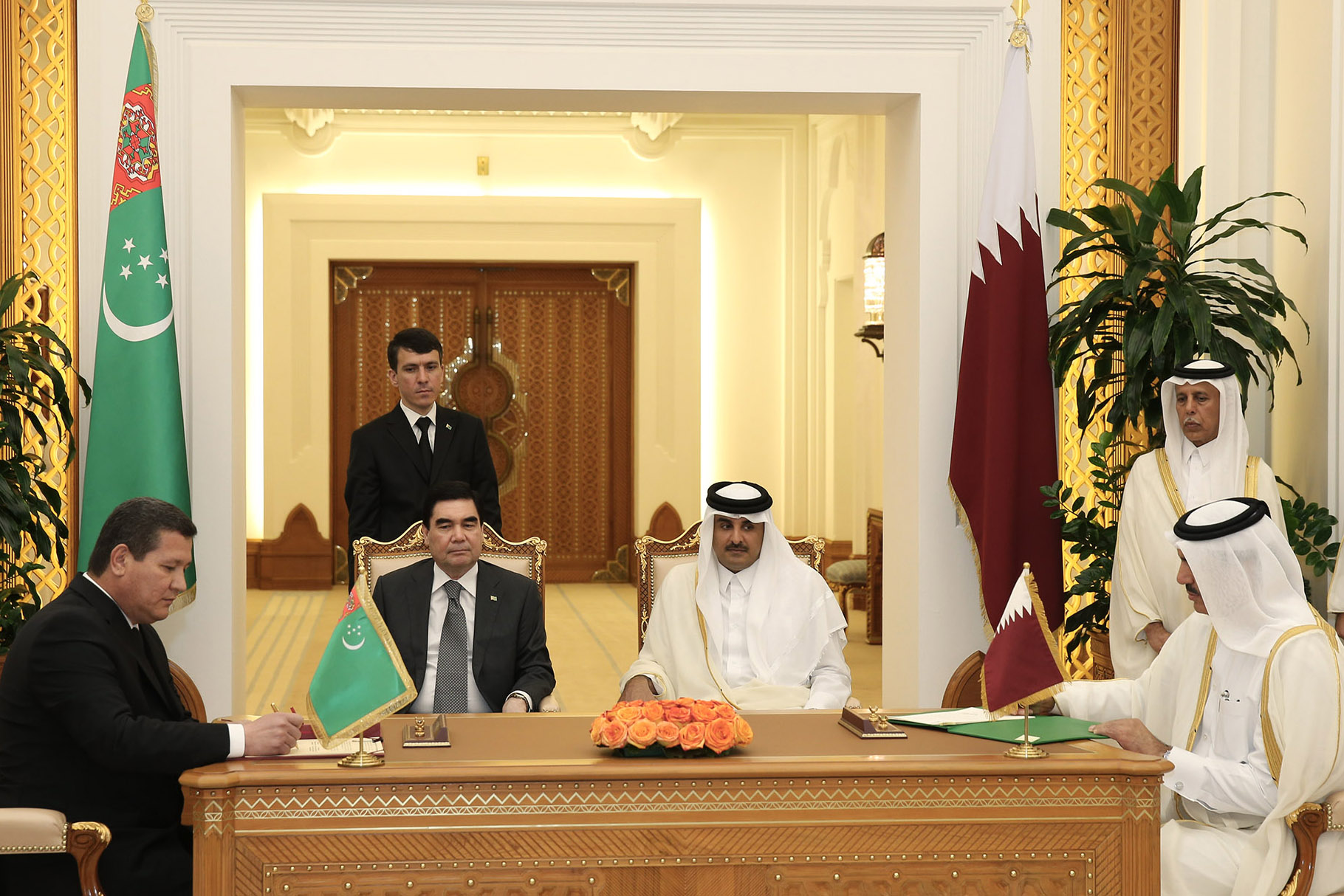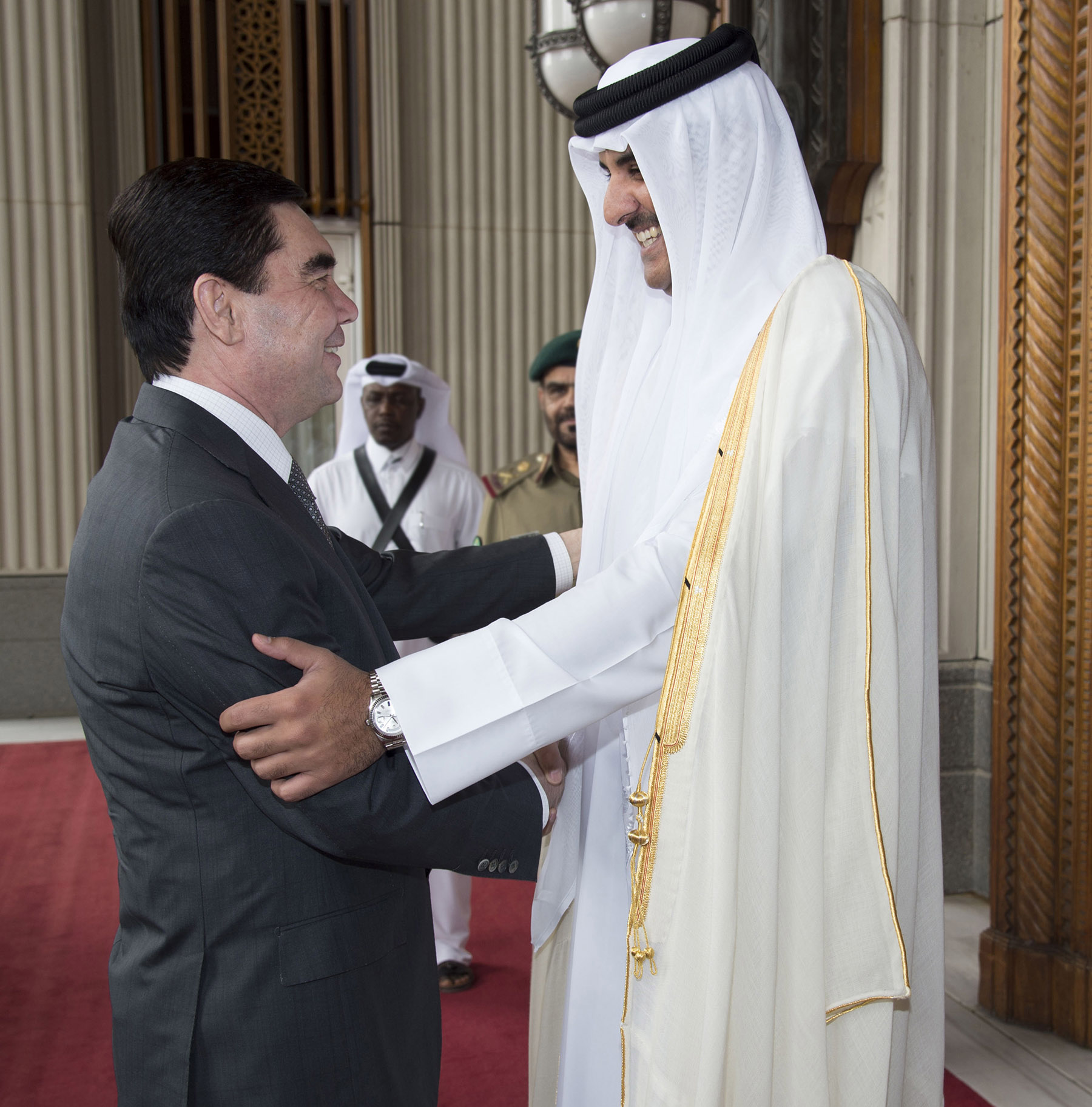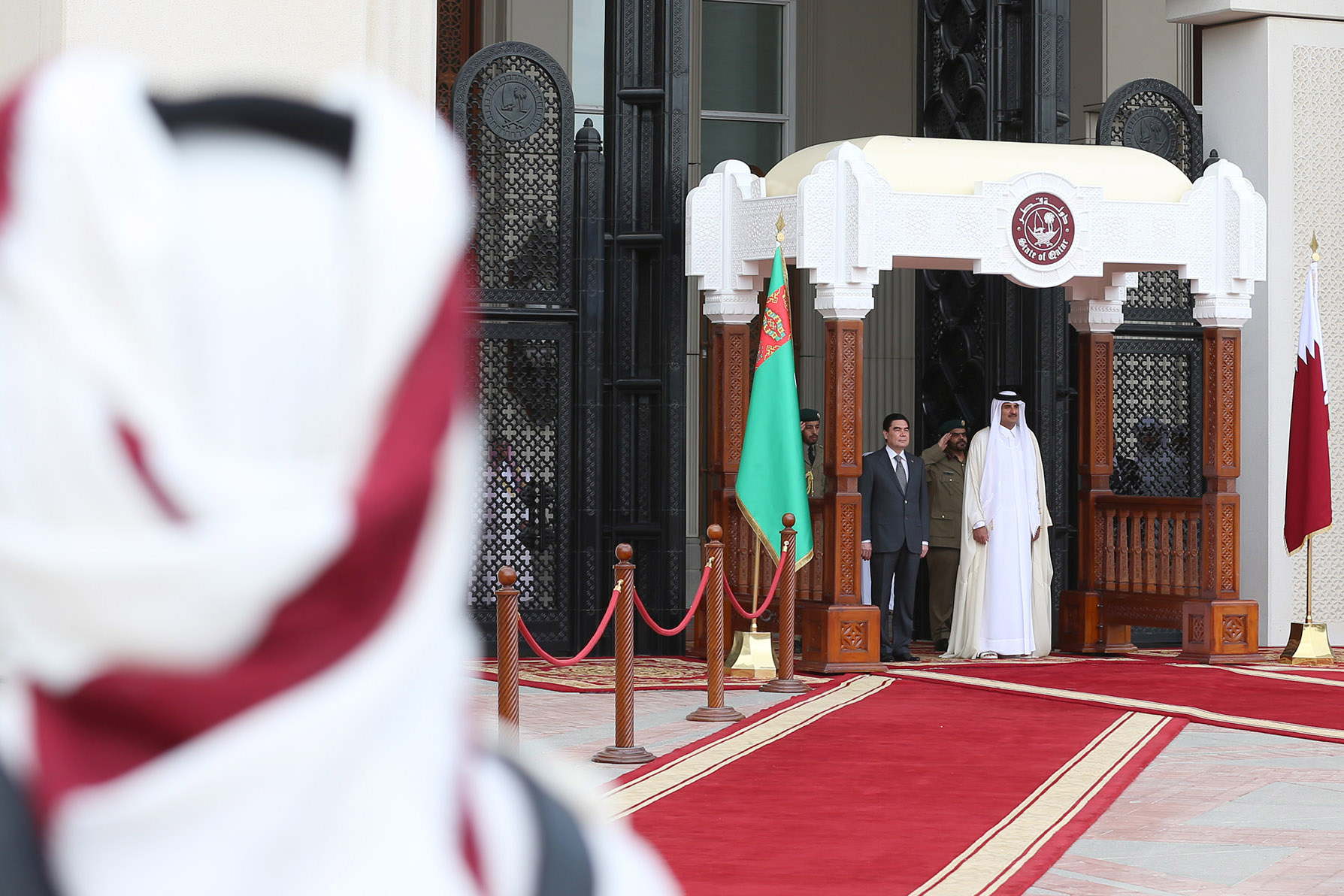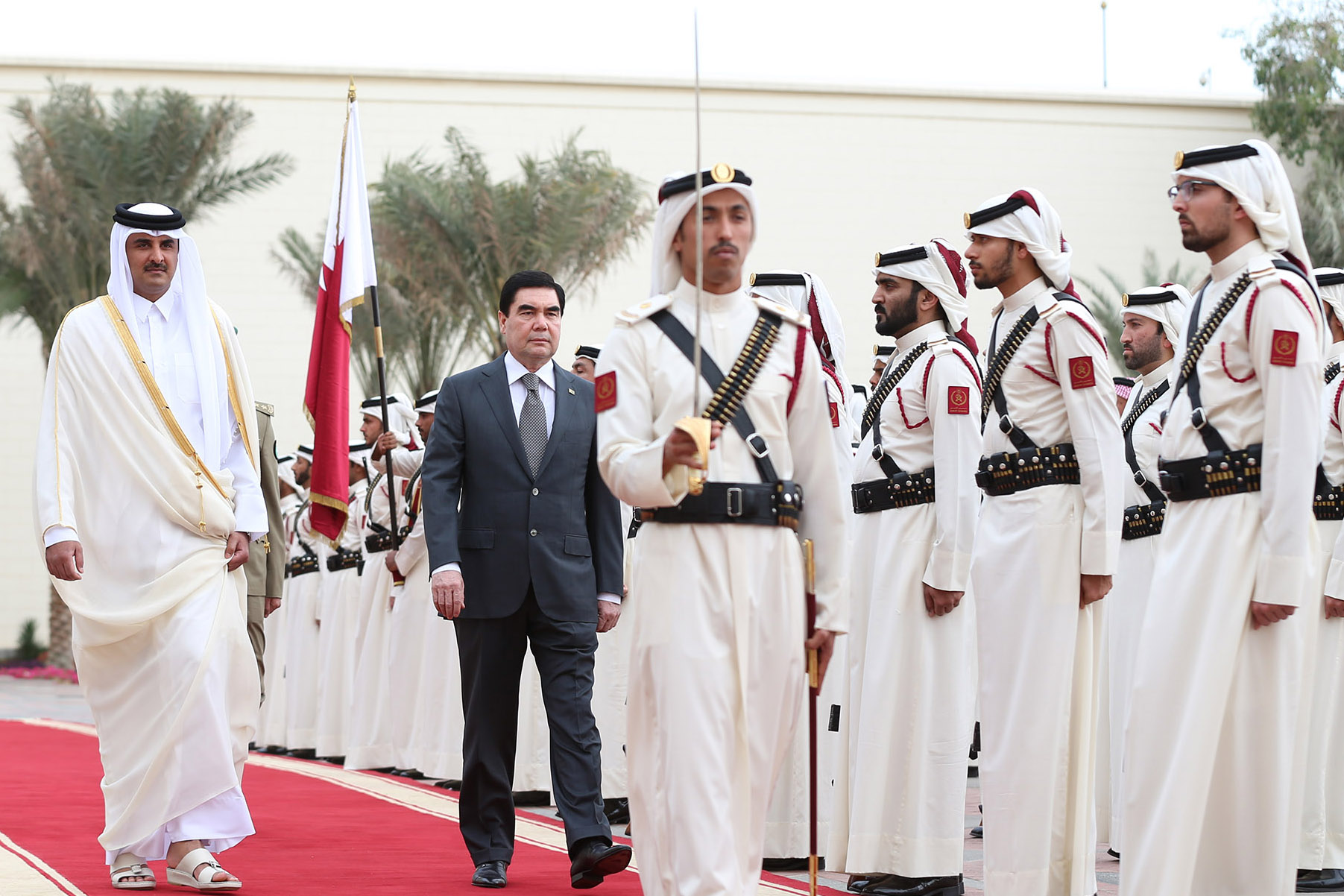 A session of official talks was held at the Amiri Diwan here on Wednesday between the State of Qatar under HH The Amir Sheikh Tamim bin Hamad Al Thani and the Republic of Turkmenistan led by President Gurbanguly Berdimuhamedow.
Talks during the session dealt with bilateral relations between the two countries and means of enhancing them in all fields, especially in the energy, environment and investment sectors along with a number of regional and international issues of common interest.
Following the session of talks, HH The Amir and the President of Turkmenistan witnessed the signing of a number of Memoranda of Understanding (MoU) between the two counties including an MoU on the field of diplomats training between the Qatar Ministry of Foreign Affairs' Diplomatic Institute and the Institute of International Relations of the Ministry of Foreign Affairs of Turkmenistan; a MoU for cooperation development in energy sector between the governments of the State of Qatar and Turkmenistan; a MoU between Qatar Civil Aviation Authority (QCAA) and the National Civil Aviation Authority in Turkmenistan, a Cooperation Agreement on standardization, metrology, certificate issuance and ratification; a MoU in the field of biodiversity protection and wildlife conservation between Qatar's Ministry of Municipality and Environment and State Committee on Environment Protection and Land Resources of Turkmenistan.
The President of Turkmenistan arrived earlier to the Amiri Diwan, and was accorded an official reception ceremony.