HH The Amir holds talks with President of Turkey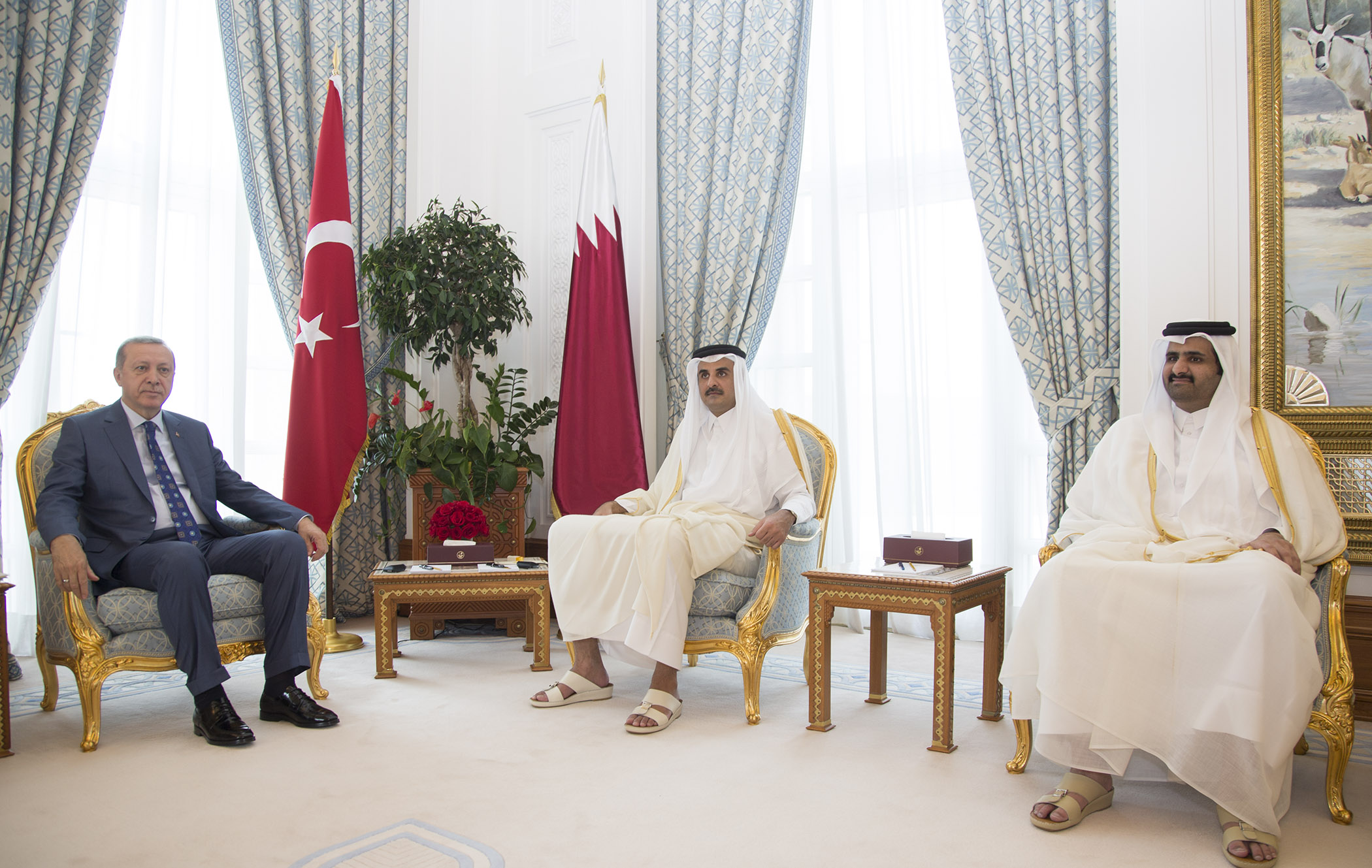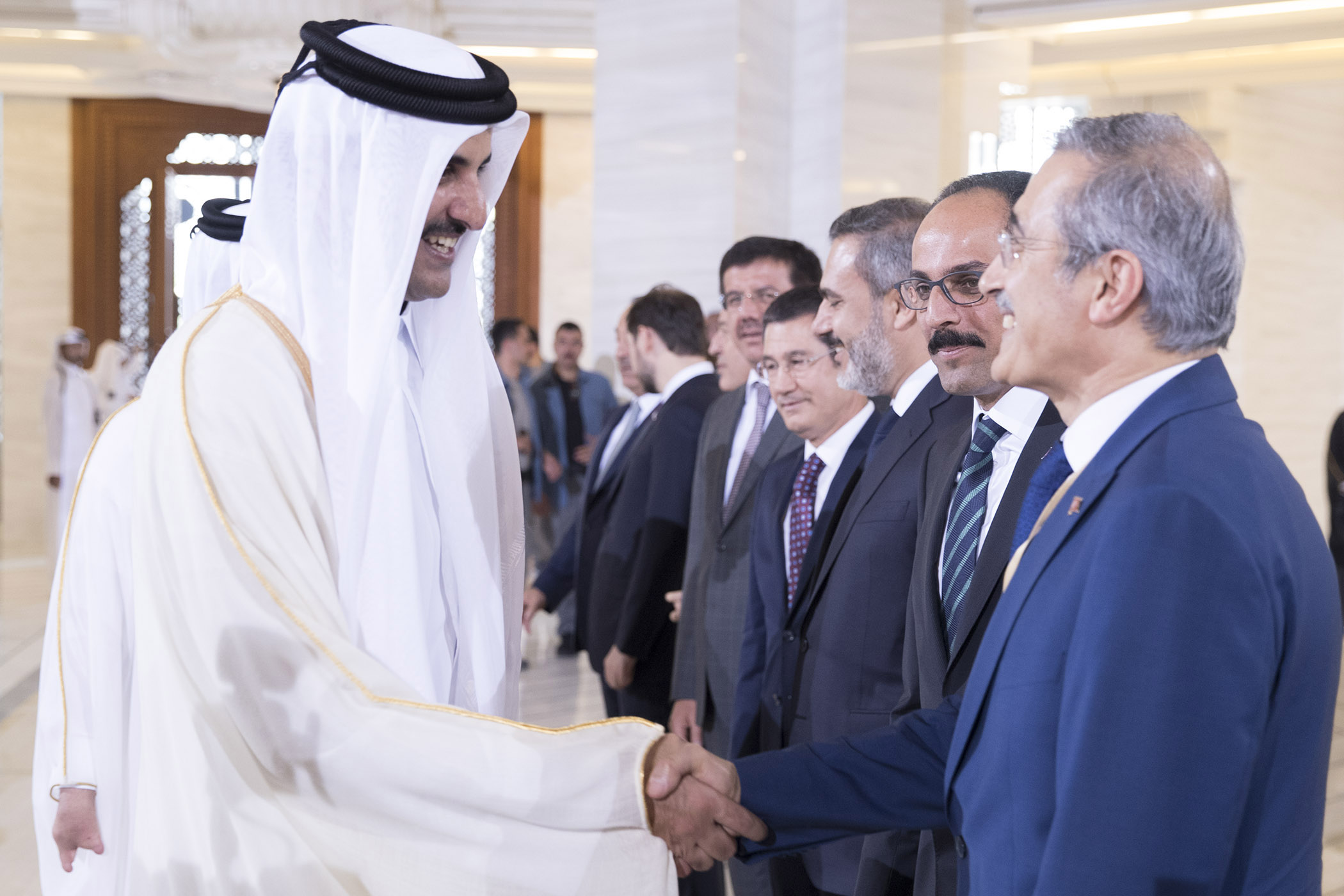 His Highness The Amir Sheikh Tamim bin Hamad Al Thani discussed with HE the President of Turkey Recep Tayyip Erdogan the regional and international developments, especially the Gulf crisis and efforts exerted to resolve it through dialogue and diplomatic means.

The two sides praised the mediation efforts of the sisterly State of Kuwait to resolve the crisis.

The Talks held at the Amiri Diwan at noon today, also dealt with the joint efforts of the two countries in the fight against terrorism and extremism in order to reduce this scourge that threatens the security of the region through regional and international efforts to combat them in all their forms and sources of funding.

They also reviewed the strategic relations between the two countries and the prospects of enhancing them in various fields, in the interests of the two countries to benefit the two brotherly peoples. In this regard, the two sides discussed areas of joint cooperation and ways of developing them in defence, military, economic, trade and investment fields.

The meeting was attended by HH The Deputy Amir Sheikh Abdullah bin Hamad Al Thani.

The meeting was also attended by a number of Their Excellencies Ministers.

On the Turkish side it was attended by the members of the official delegation accompanying HE the President.