HH The Amir Receives UN Secretary General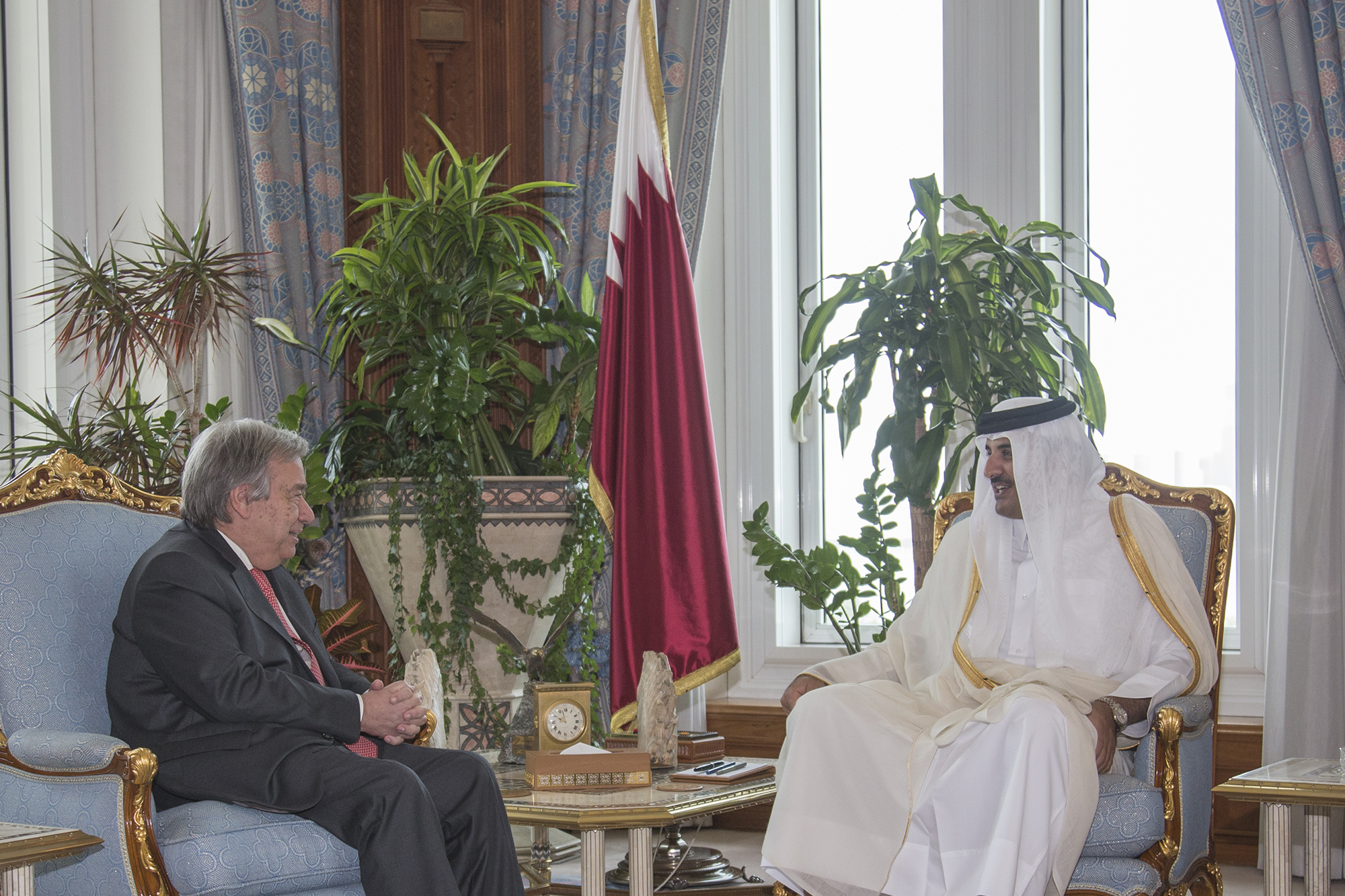 His Highness The Amir Sheikh Tamim bin Hamad Al Thani received HE Secretary General of the United Nations Antonio Guterres and his accompanying delegation at the Amiri Diwan on Wednesday.
Talks during the meeting covered cooperation ties between the State of Qatar and the United Nations, as well as regional and international developments, mainly in regards to the Middle East, including Palestine, Syria and Yemen.
The UN Secretary General expressed gratitude and appreciation to HH The Amir personally for the contributions and support that the State of Qatar has provided to the UN, an international organisation committed to the establishment of security, stability and peace all over the world.