HH The Amir Receives Players of Qatar Paralympic Committee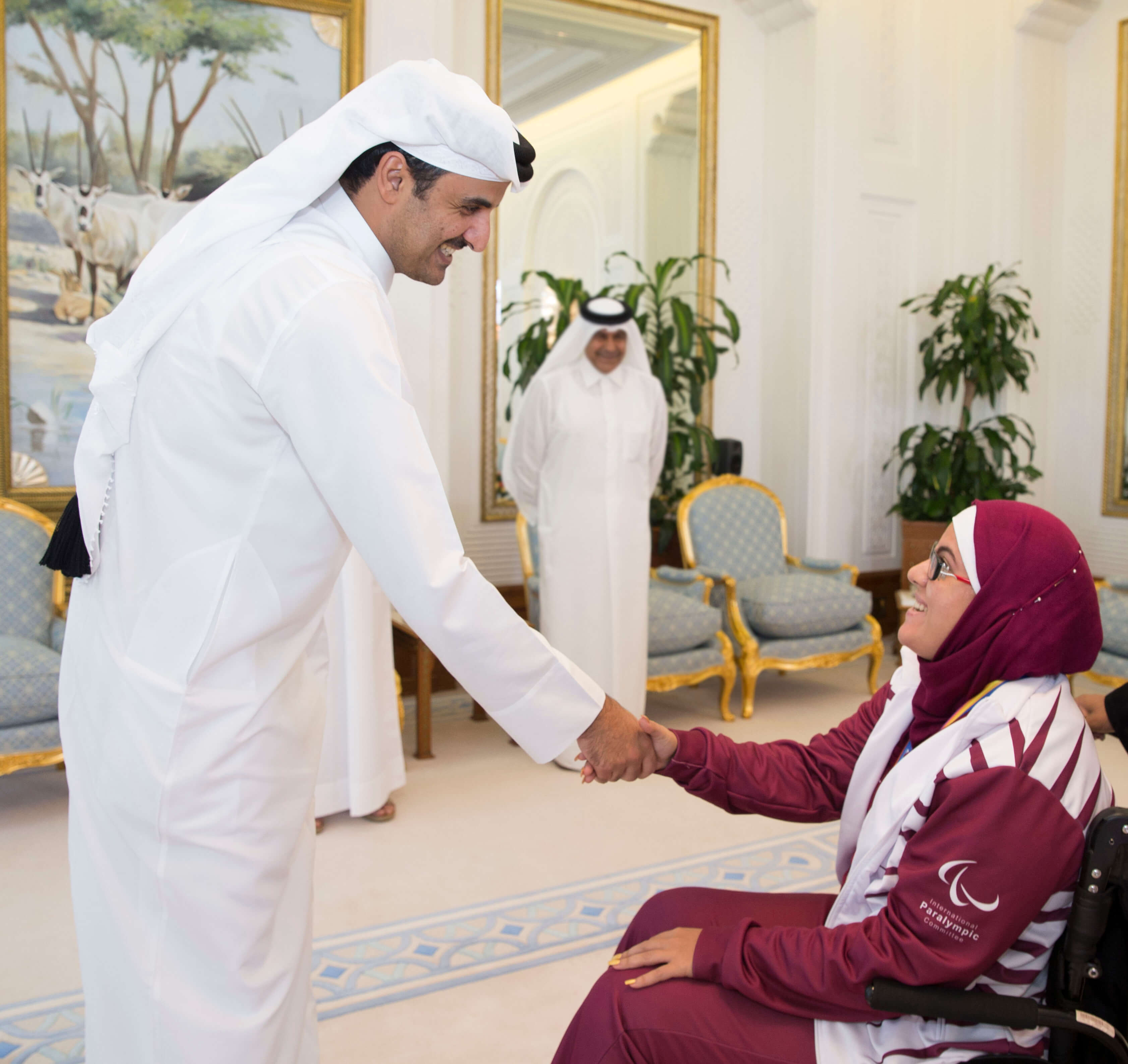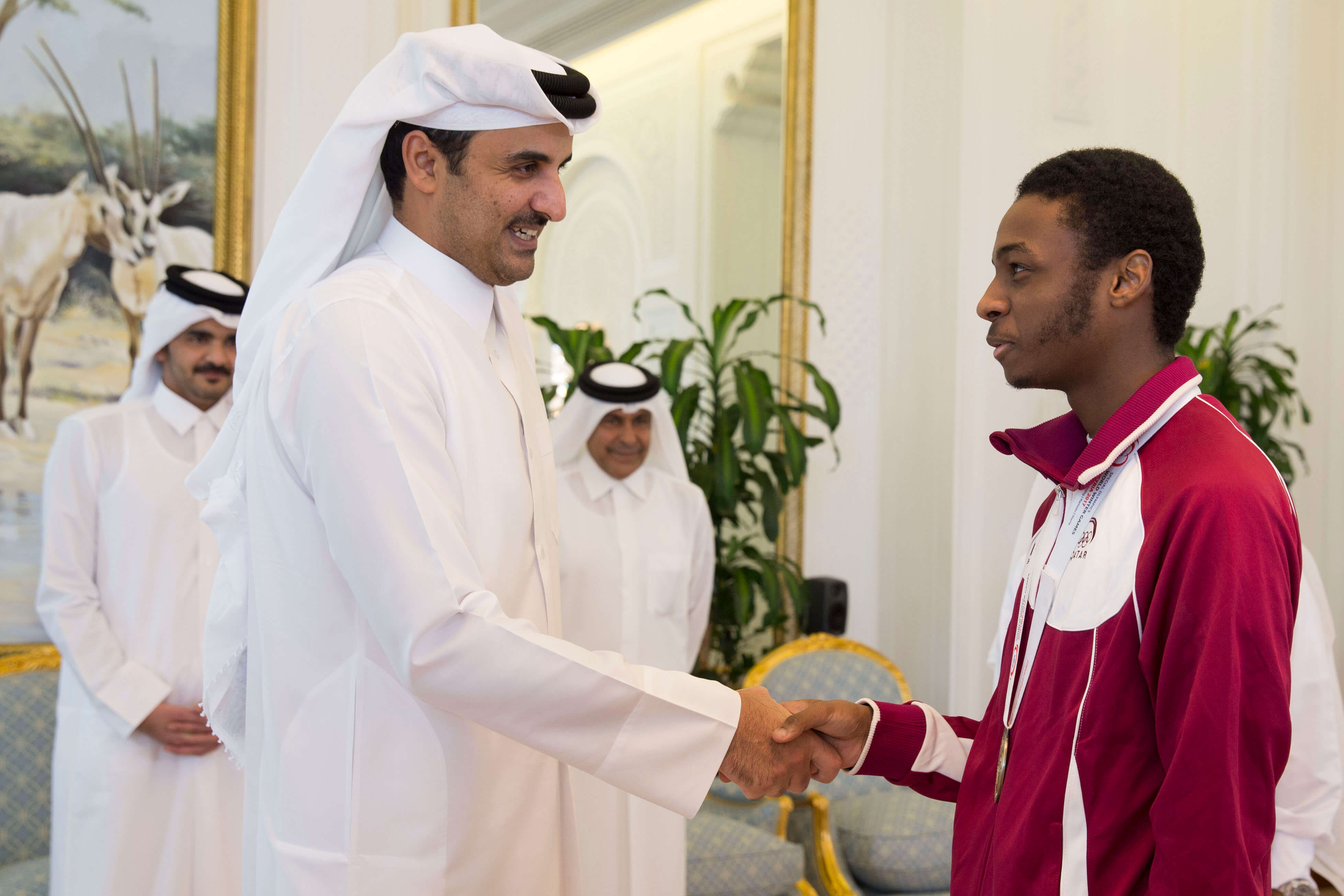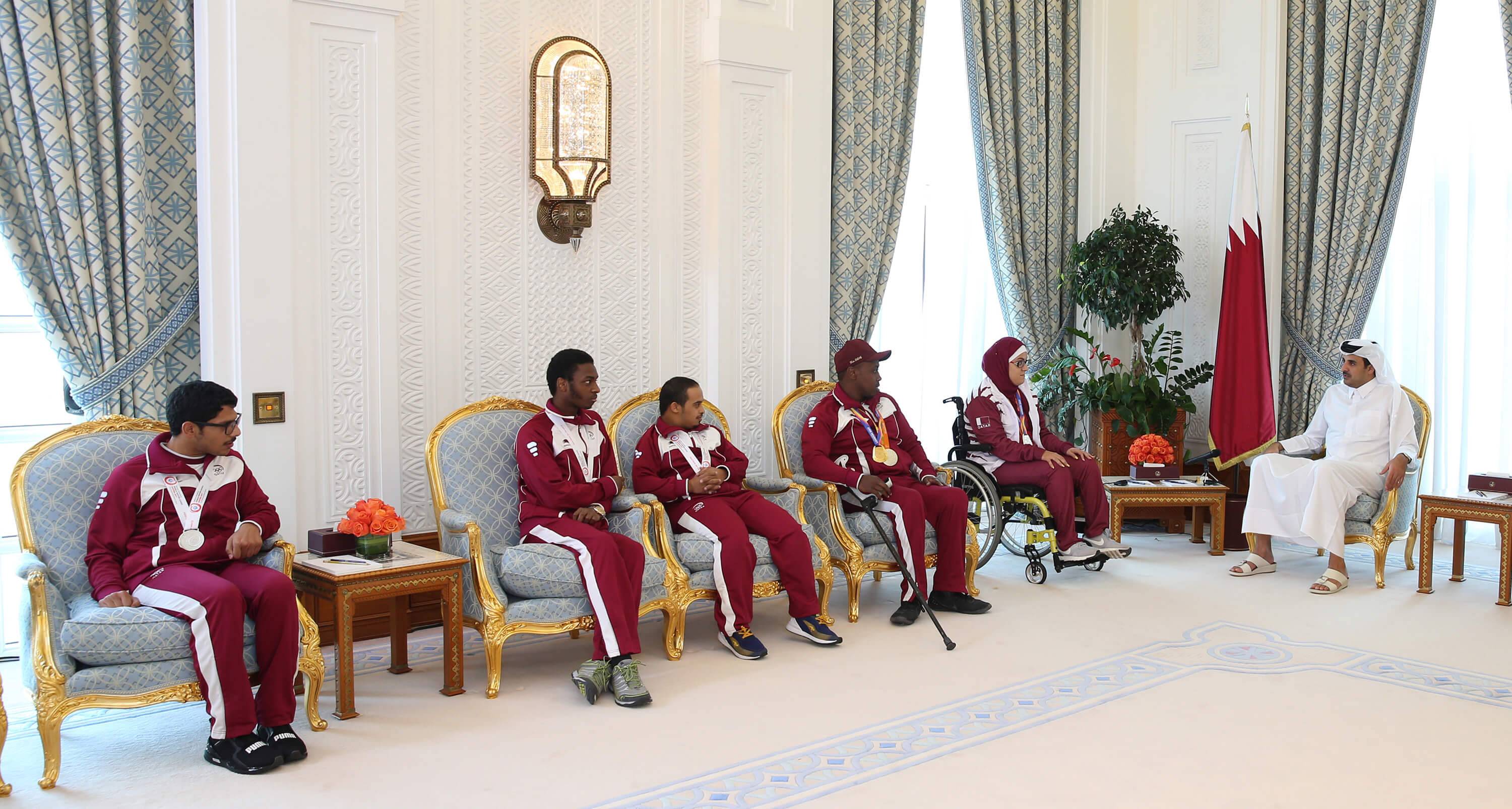 His Highness The Amir Sheikh Tamim bin Hamad Al Thani received at the Amiri Diwan on Sunday players of Qatar Paralympic Committee on the occasion of their winning in world championships.
At the outset of the meeting, HH The Amir welcomed all winners including those who won the first place at the level of the GCC countries and the fourth at the level of the Arab world at the World Para Athletics Championships in London last July, as well as the winners in the Paralympic Games 2016 in Rio de Janeiro, and the winners in the Special Olympics World Winter Games in March 2017.
HH The Amir congratulated the players for their accomplishments which represent an achievement for Qatar in the international sports arenas, wishing them success in their future participation in international sports competitions, and praised their enthusiasm and sporting spirit, urging the players to encourage their fellow sports fans to join them.
For their part, the winners expressed pleasure for meeting HH The Amir and listening to his directives. They appreciated his generous gesture by welcoming them, stressing that their achievements would not have been possible without His Highness's support for them and for the sports sector in general and for athletes with special needs in particular.