HH The Amir Receives Members of Libya's Al Bunyan Al Marsous Forces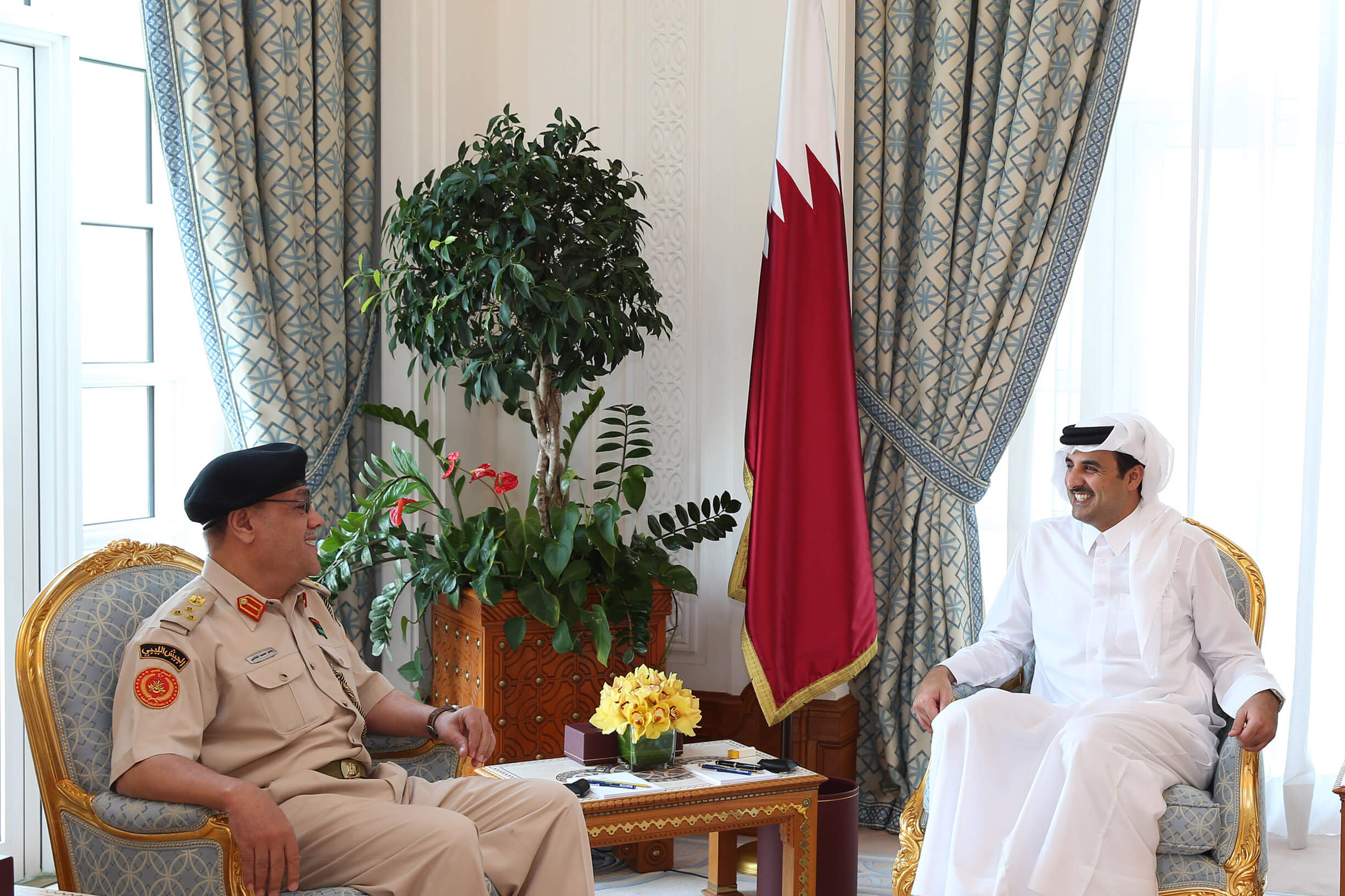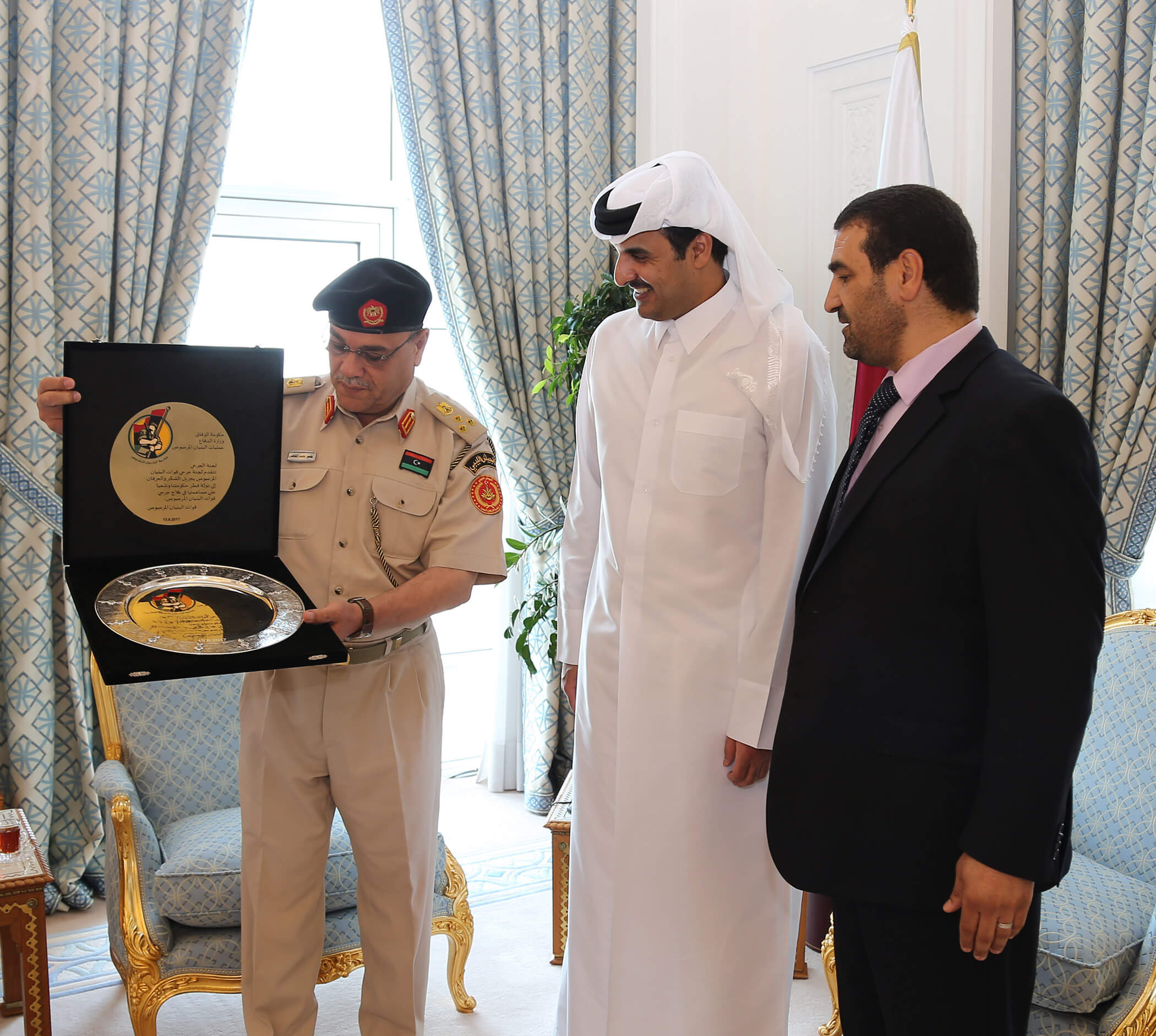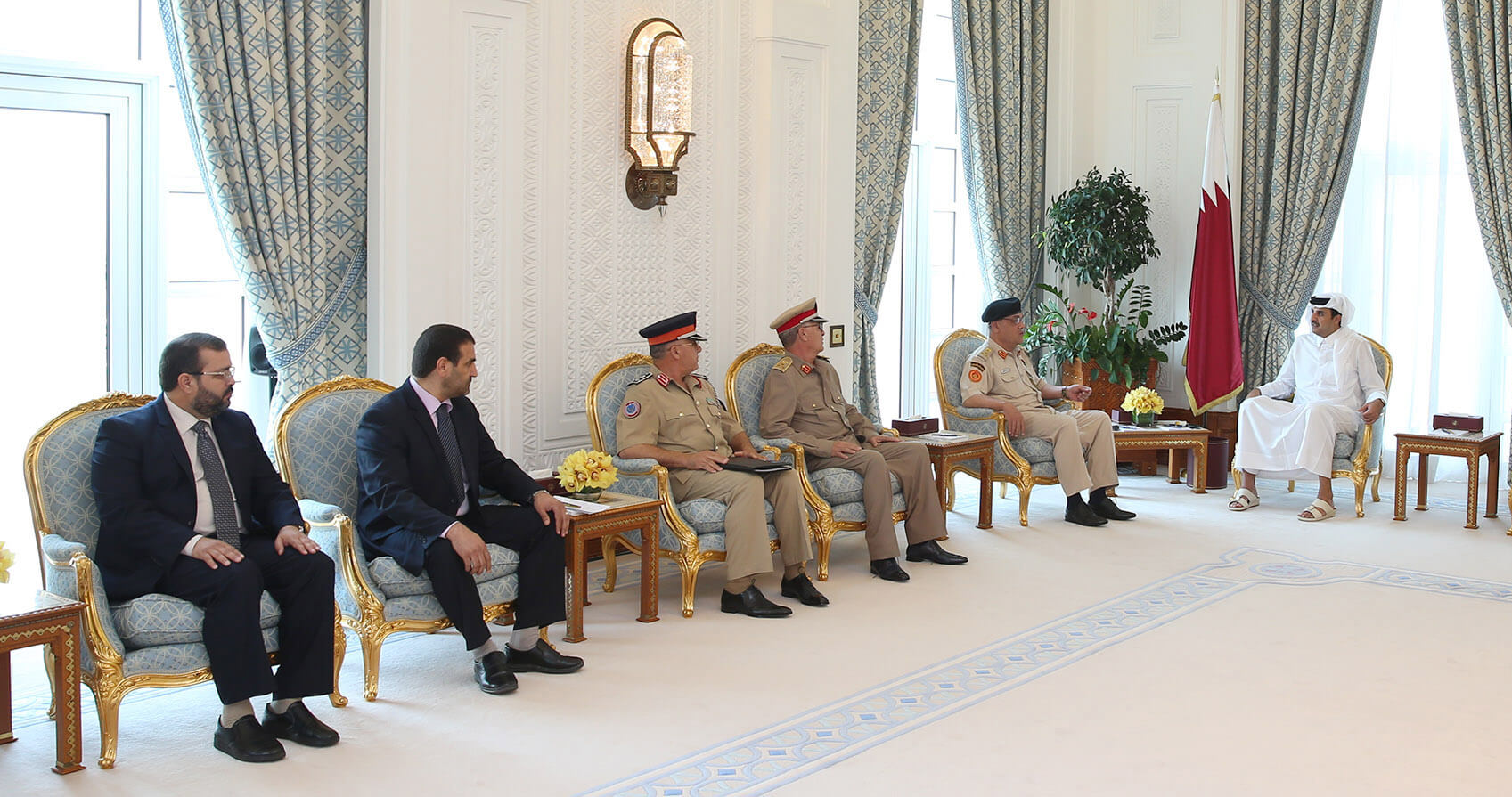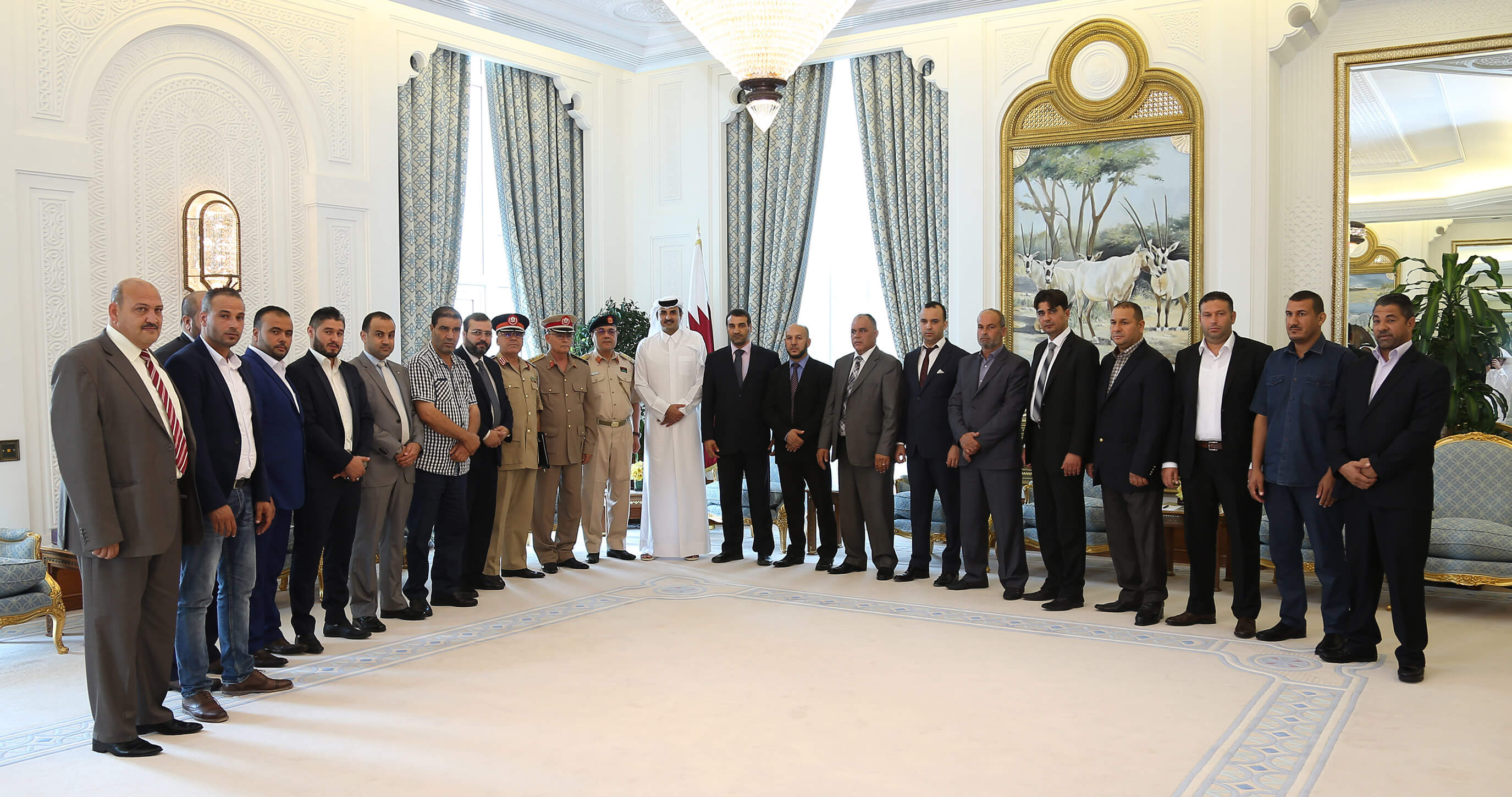 His Highness The Amir Sheikh Tamim bin Hamad Al Thani received on Monday at the Amiri Diwan a delegation of members from Al Bunyan Al Marsous forces in the fraternal country of Libya, who called upon HH The Amir to greet him on the occasion of their visit to the country.
Members of the delegation expressed their sincere thanks and gratitude to HH The Amir for the State of Qatar's support and humanitarian and medical services to Al Bunyan Al Marsous forces in resisting and fighting terrorist groups, which were a success in Sirte, in addition to the constant support for the Libyan people to establish security and stability, and combating terrorism and extremism in Libya.

For his part, HH The Amir welcomed the delegation, stressing the State of Qatar's support for the Government of National Accord, Qatar's firm stance in combating terrorism in all its forms and manifestations, and standing by the fraternal Libyan people in order to achieve security and stability in their country and enhance its national unity.