HH The Amir And Croatia President hold Official Talks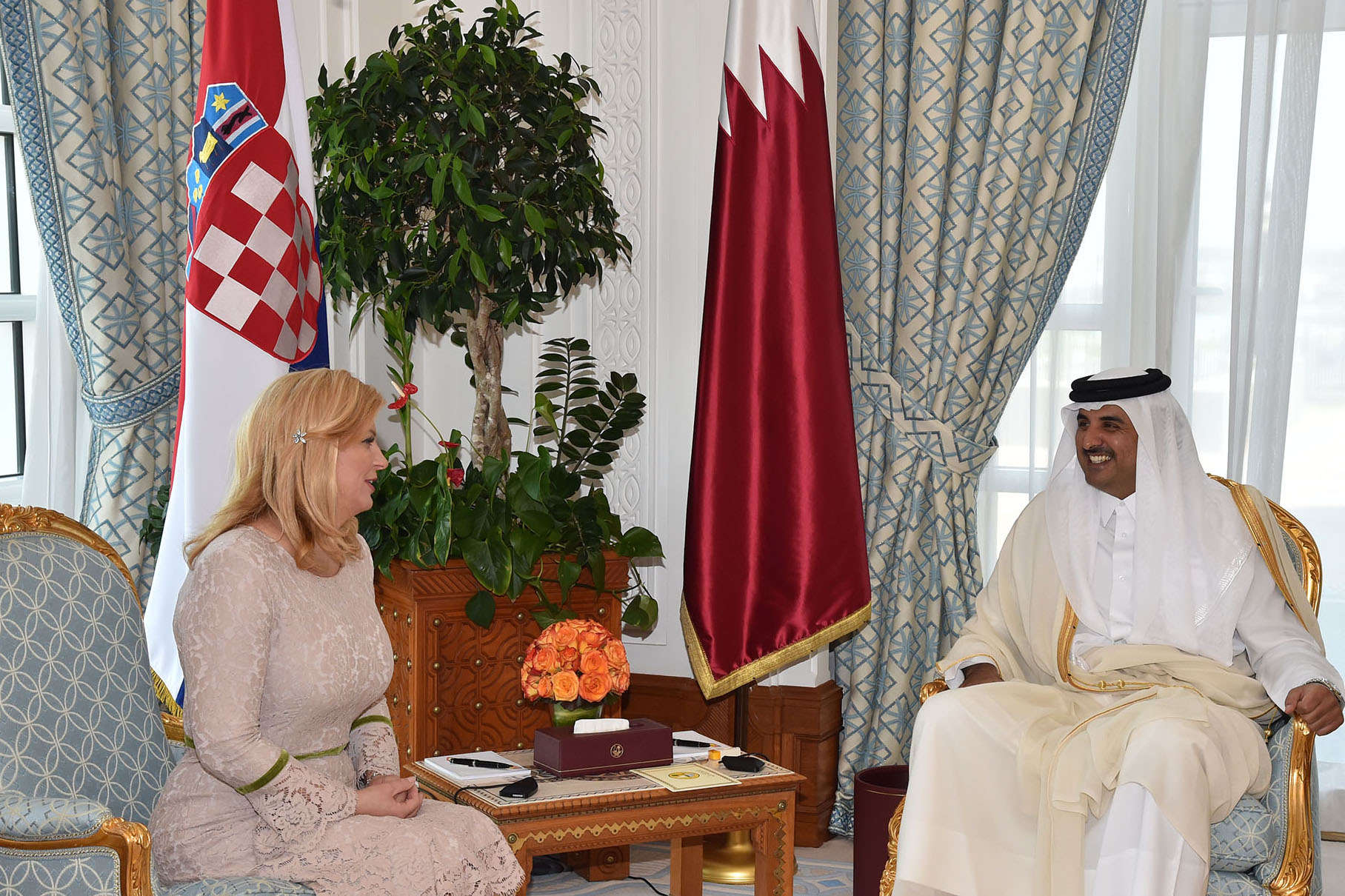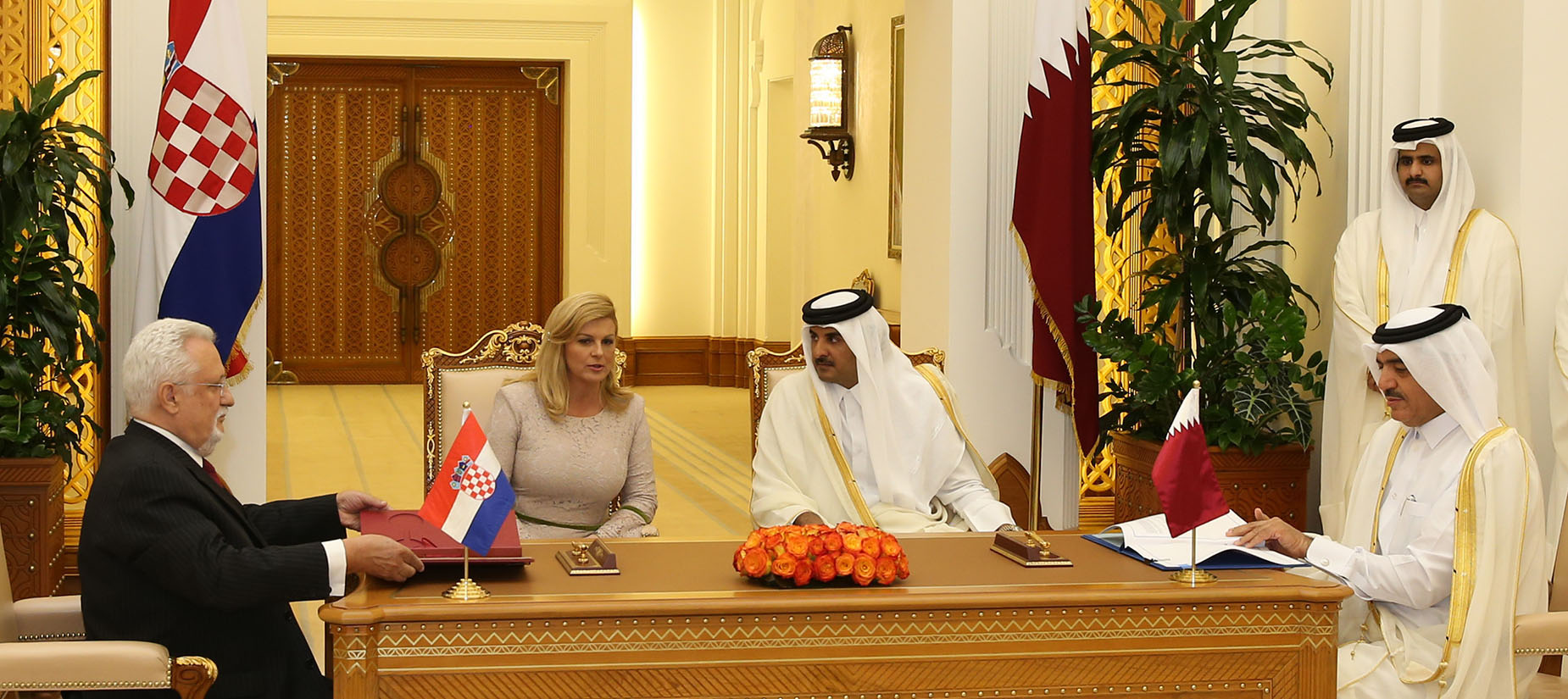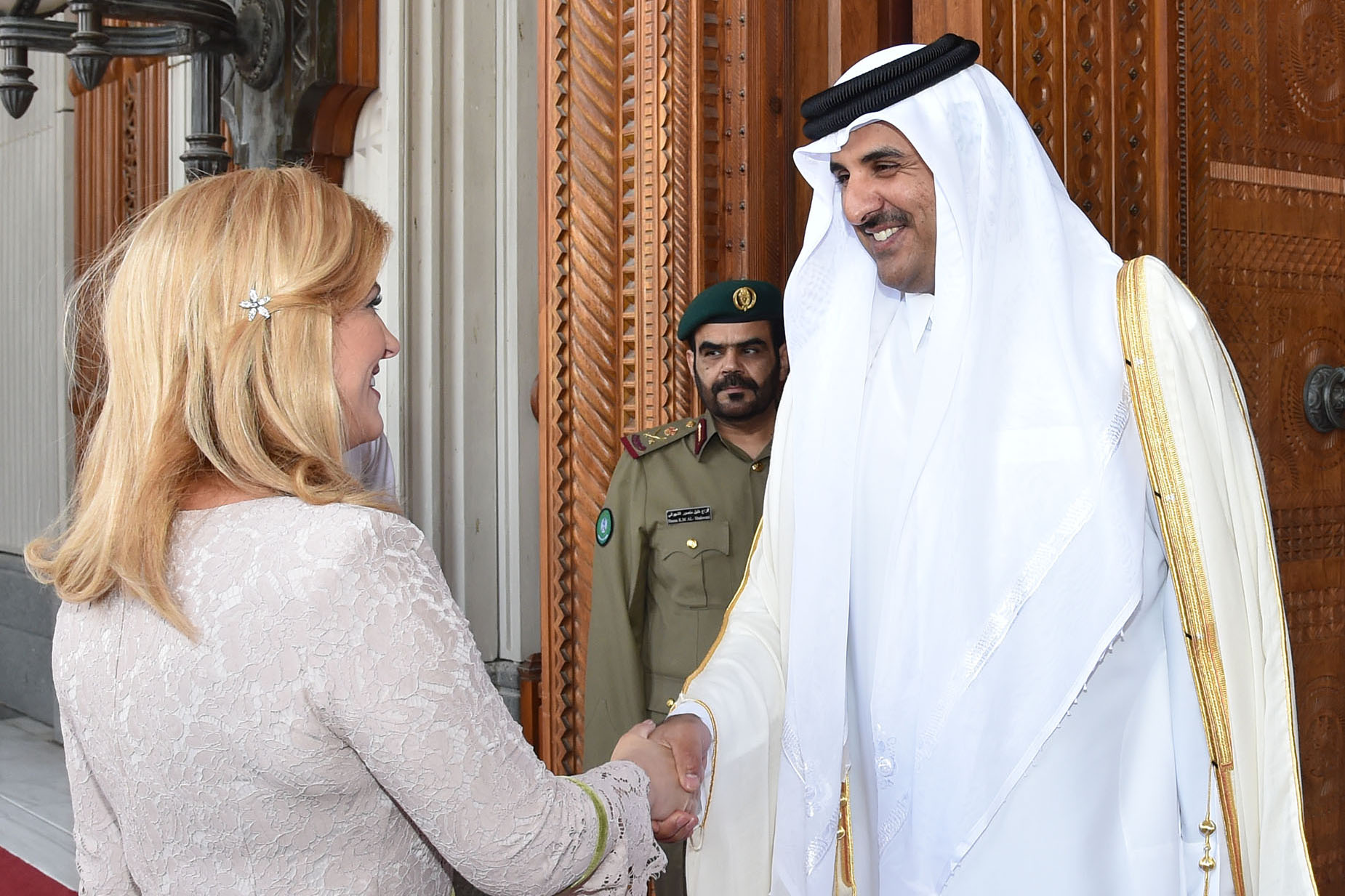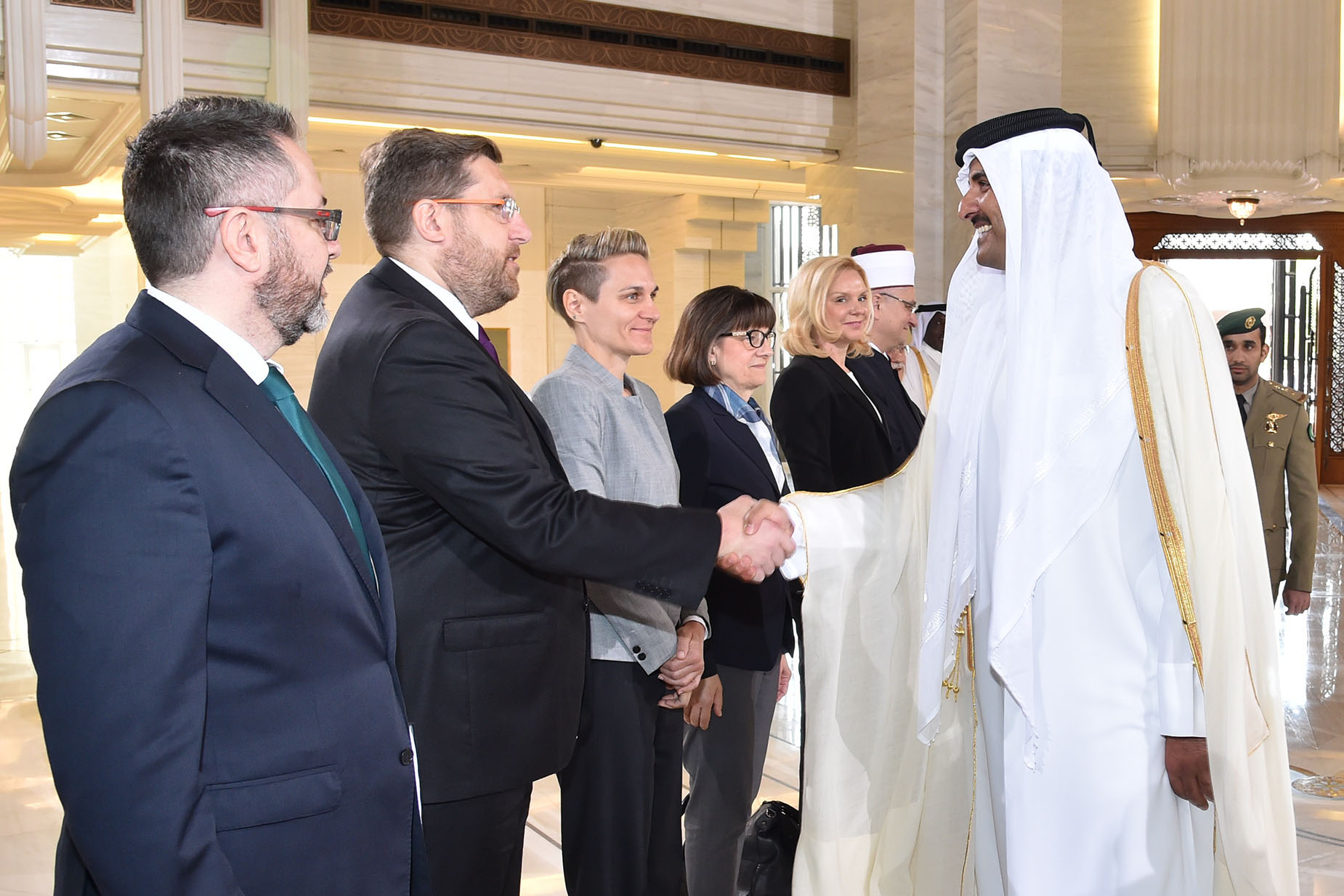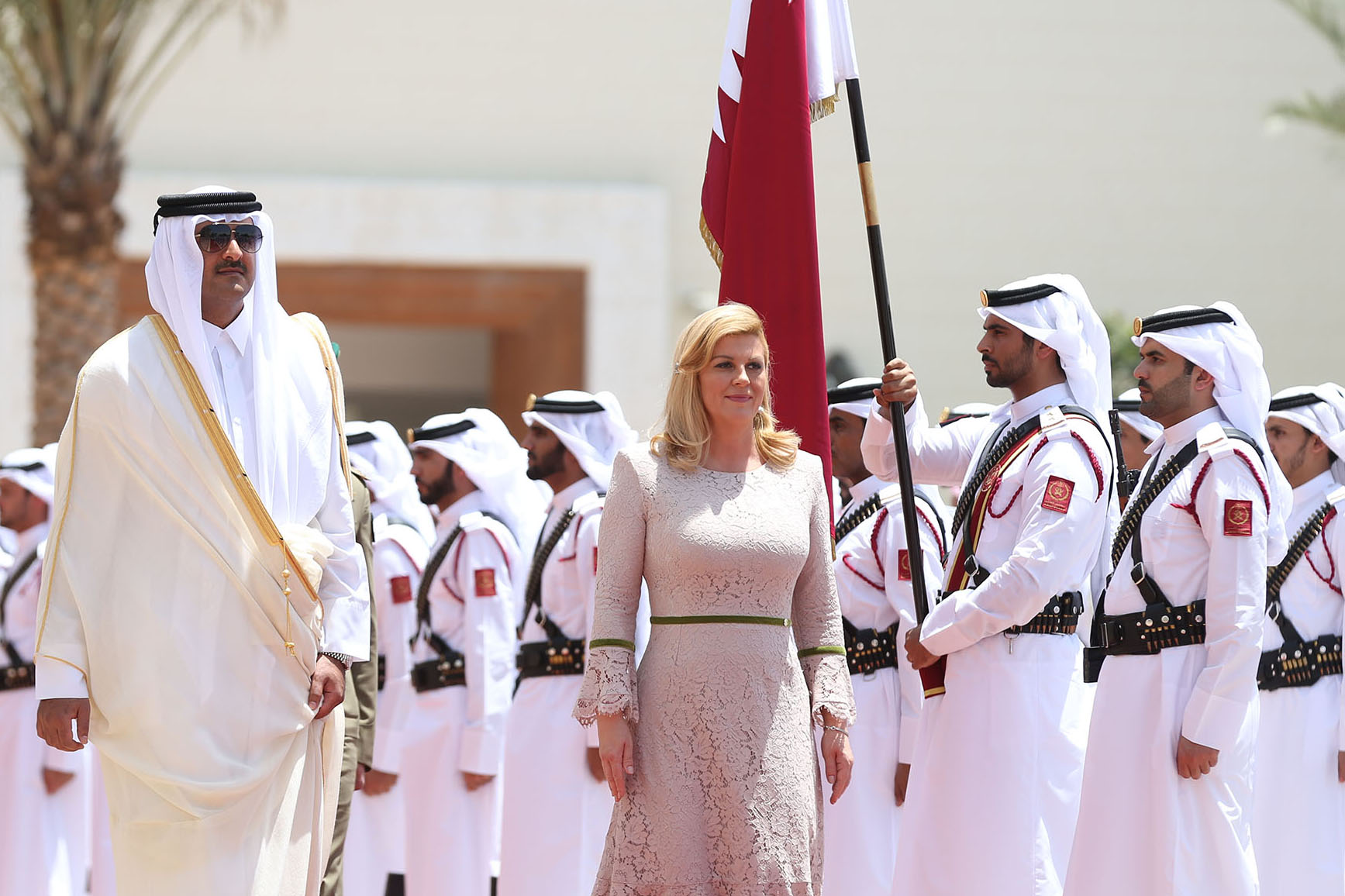 His Highness The Amir Sheikh Tamim bin Hamad Al Thani and President of the Republic of Croatia Kolinda Grabar-Kitarovic held an official session of talks at the Amiri Diwan on Sunday.
At the outset of the session, the Croatian President extended her congratulations to HH the Amir on the safe return of the Qatari nationals who were kidnapped in Iraq to their homeland.
President of Croatia praised the deep relations between the two countries, stressing keenness to promote and enhance them towards wider prospects.
Her Excellency extended an invitation to HH the Amir to visit Croatia.
For his part, HH The Amir welcomed President of Croatia and the accompanying delegation, accepting the invitation to visit Croatia.
HH the Amir stressed that the Croatian President's visit to Qatar is an important step that would contribute to support and develop cooperation between the two countries in various fields.
Talks also dealt with means of enhancing cooperation and friendship between the two countries, especially in the political, economic, investment and environmental fields. They also reviewed a number of regional and international issues and the two countries' stance on them.
At the end of talks, the Croatian President decorated HH The Amir with the Grand Order of King Tomislav with Sash and Great Star, the highest state order of the Republic of Croatia.
Following the session, HH The Amir and Croatian President witnessed the signing of an Agreement on Cooperation in the field of environmental protection and conservation of nature along with a Memorandum of Understanding (MoU) between the Qatar Chamber and the Croatian Chamber of Economy.
The talks and signing ceremony were attended by HH The Deputy Amir Sheikh Abdullah bin Hamad Al Thani, and a number of Their Excellencies the Ministers.
On the Croatian side, they were attended by the official delegation accompanying President of Croatia.