HH The Amir and President of Uganda Hold Talks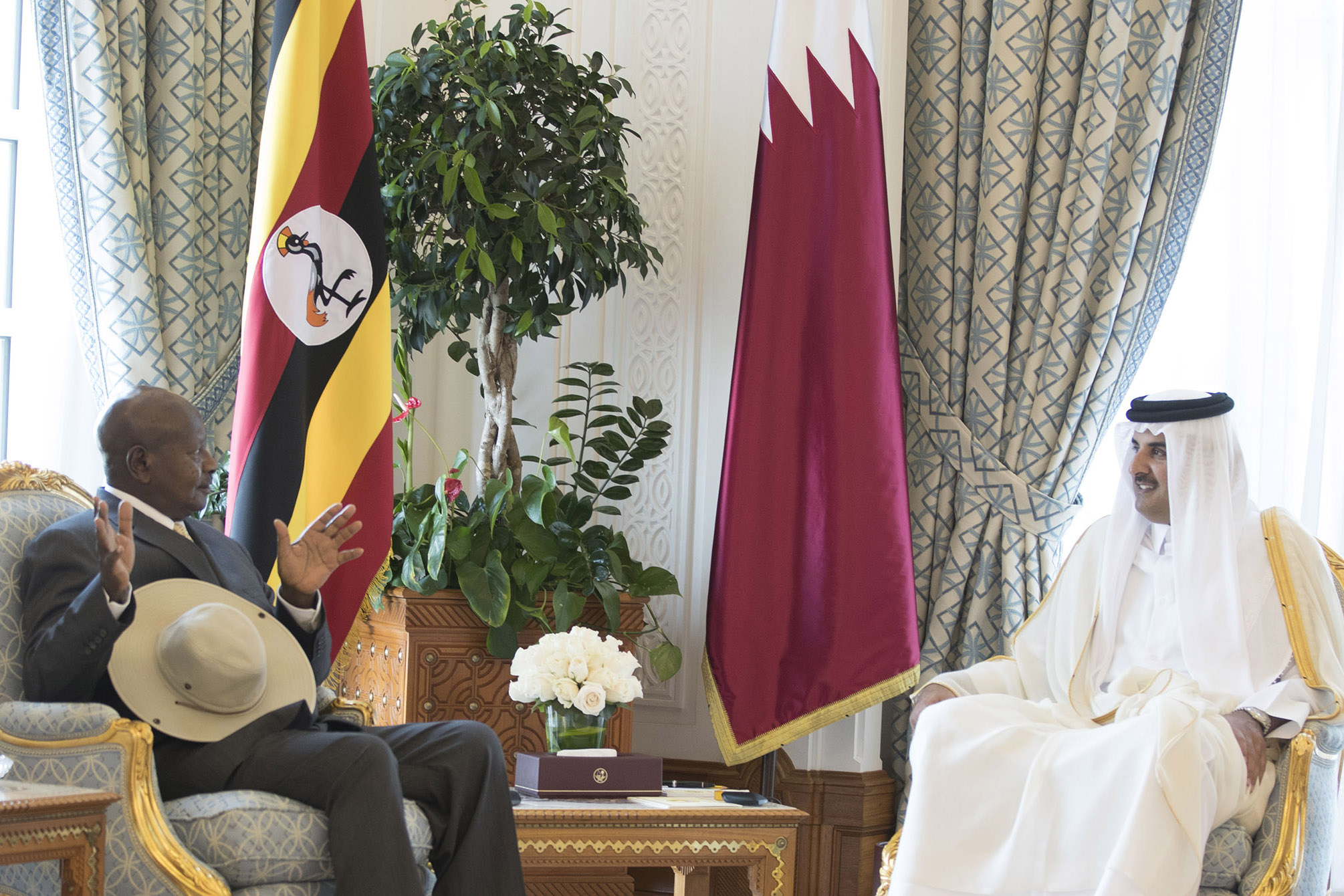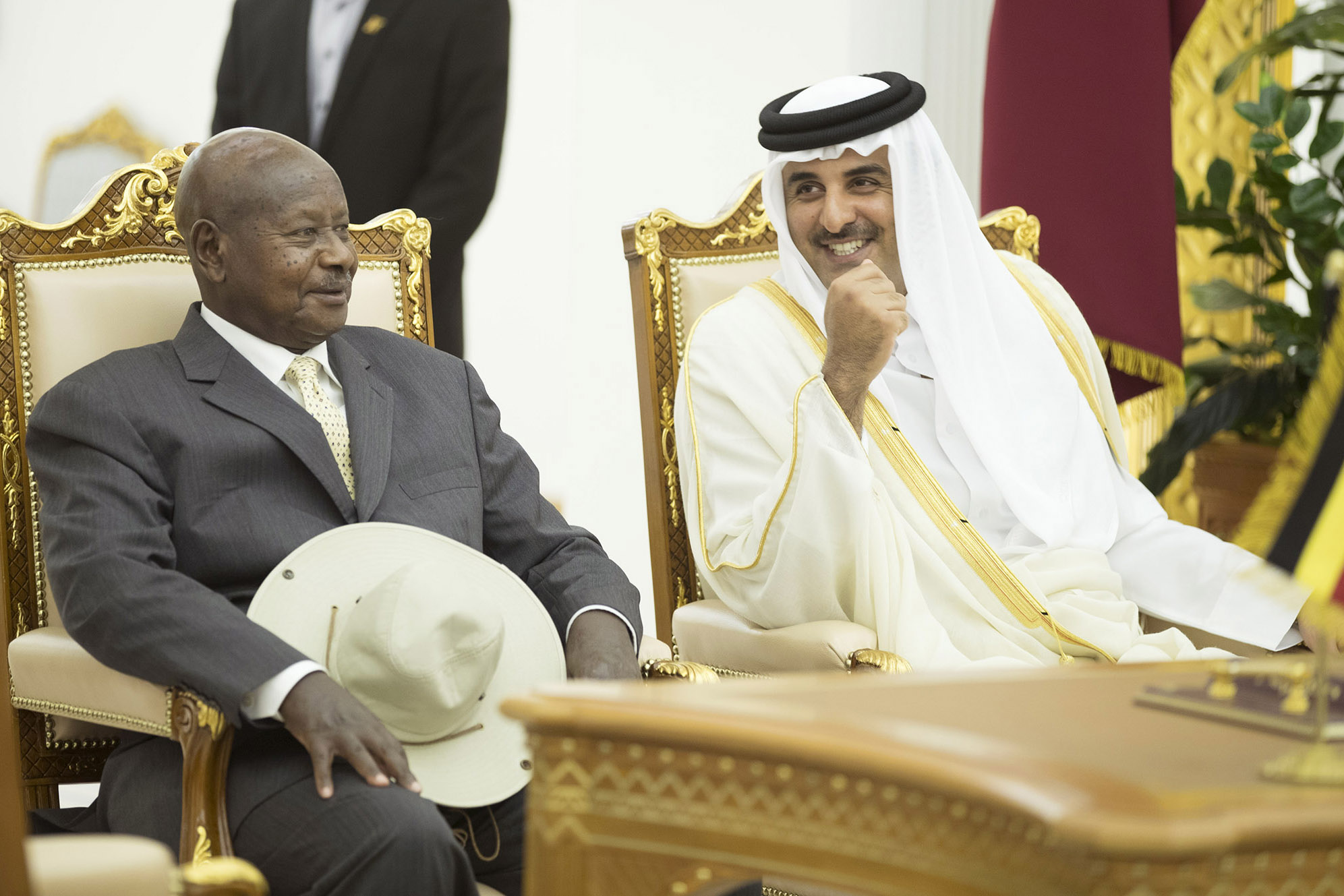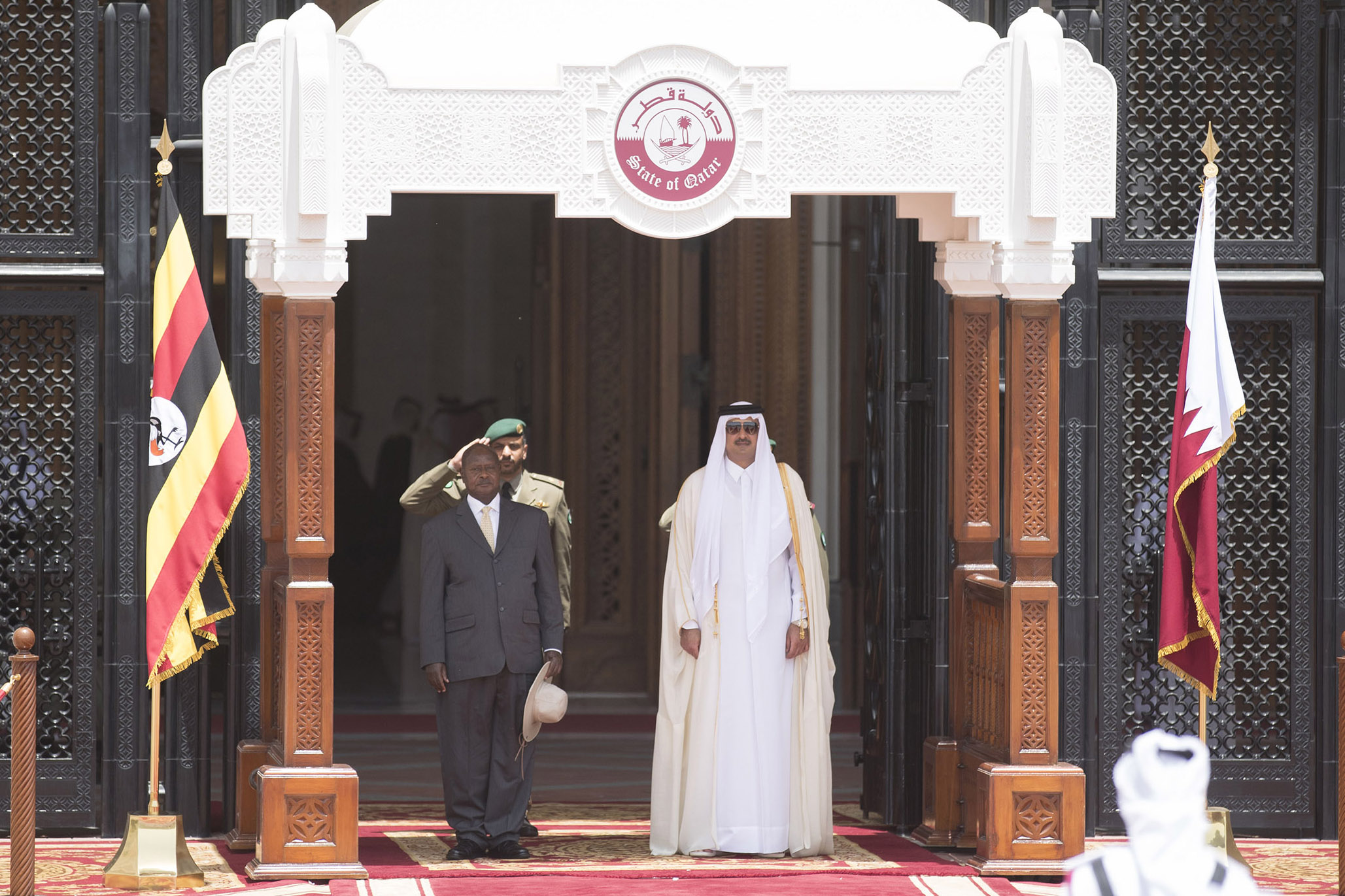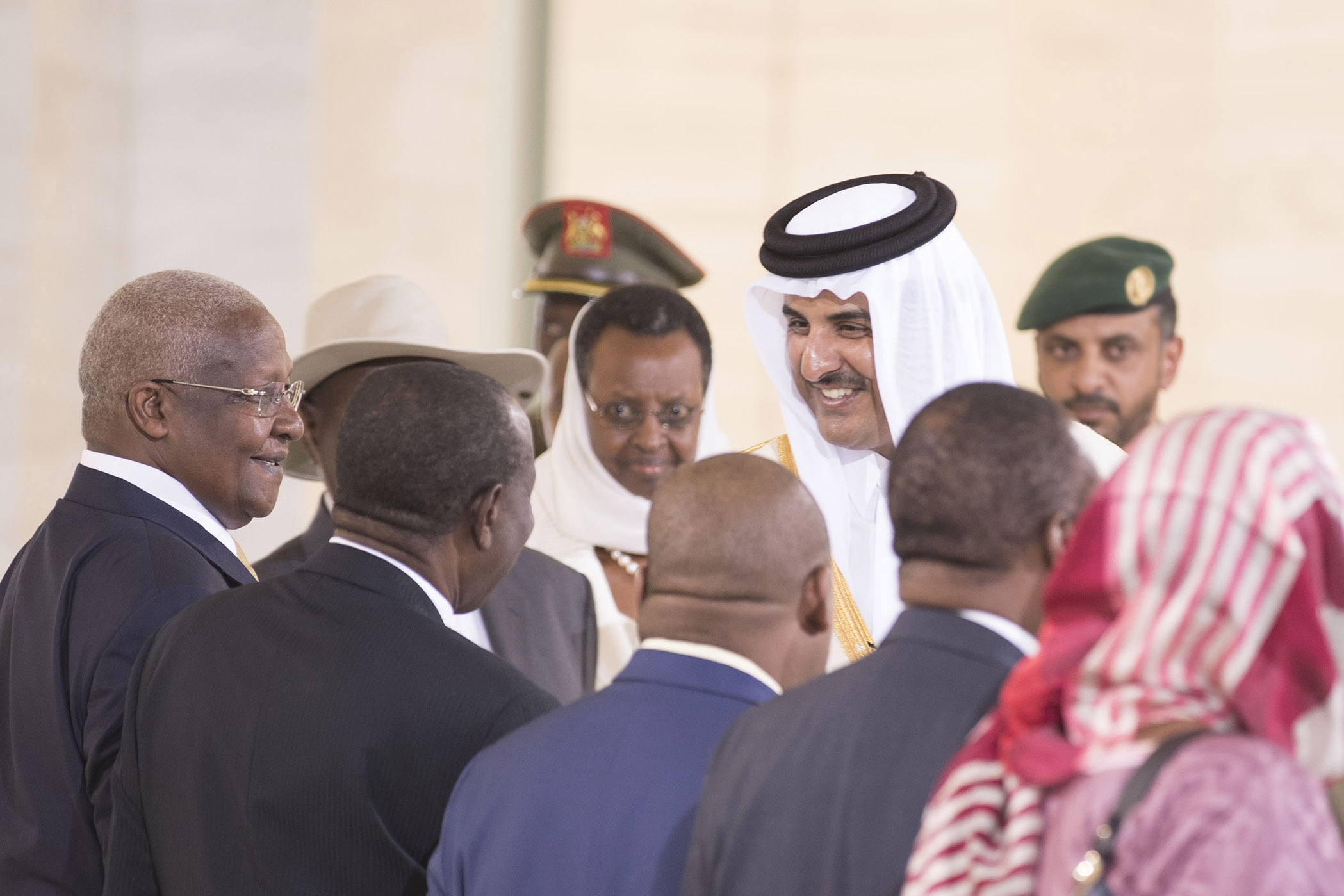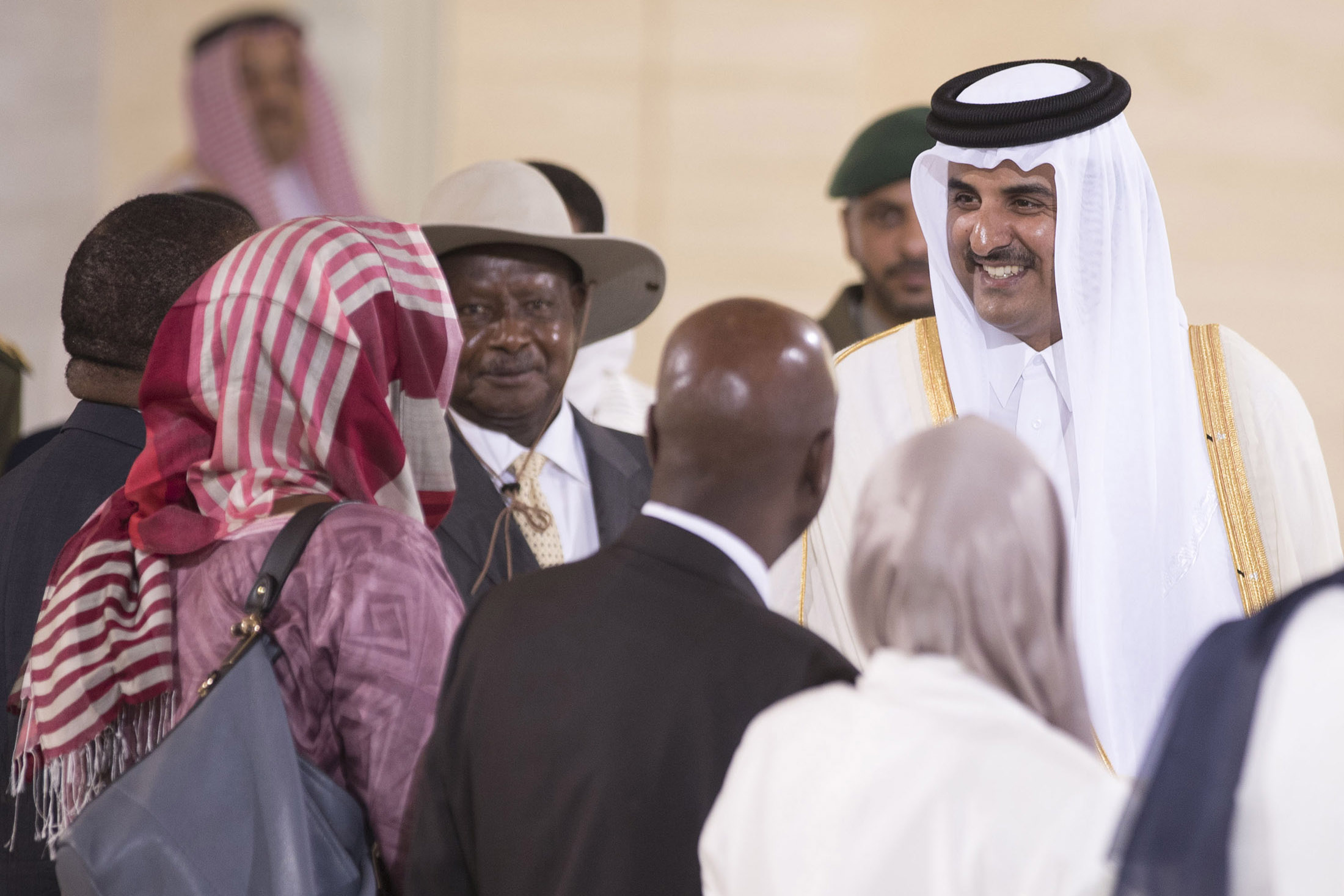 His Highness The Amir Sheikh Tamim bin Hamad Al Thani and President of the Republic of Uganda Yoweri Kaguta Museveni, held a session of official talks at the Amiri Diwan on Wednesday.
During the session, they reviewed bilateral relations between the two countries and means of enhancing them in all fields, especially in the fields of defense, politics, economy, investment and agriculture.
The two sides also discussed the most prominent issues on the regional and international arenas.
Following the session of talks, HH The Amir and the President of Uganda witnessed the signing of a number of cooperation agreements and memorandums of understanding (MoU) between both governments, including a cooperation agreement in the field of defense; a cooperation agreement on encouraging and protecting mutual investments; in addition to an economical, trade and technical cooperation agreement, and an MoU on cooperating in the field of agriculture.
HH The Amir and President of Uganda also witnessed the signing of an MoU on holding political talks between both countries' Foreign Affairs Ministries on issues of common interest.
The session was attended by a number of Their Excellencies the Ministers. From Uganda's side, the talks were attended by the members of the official delegation accompanying President Museveni.