HH The Amir Receives Vice President or Argentina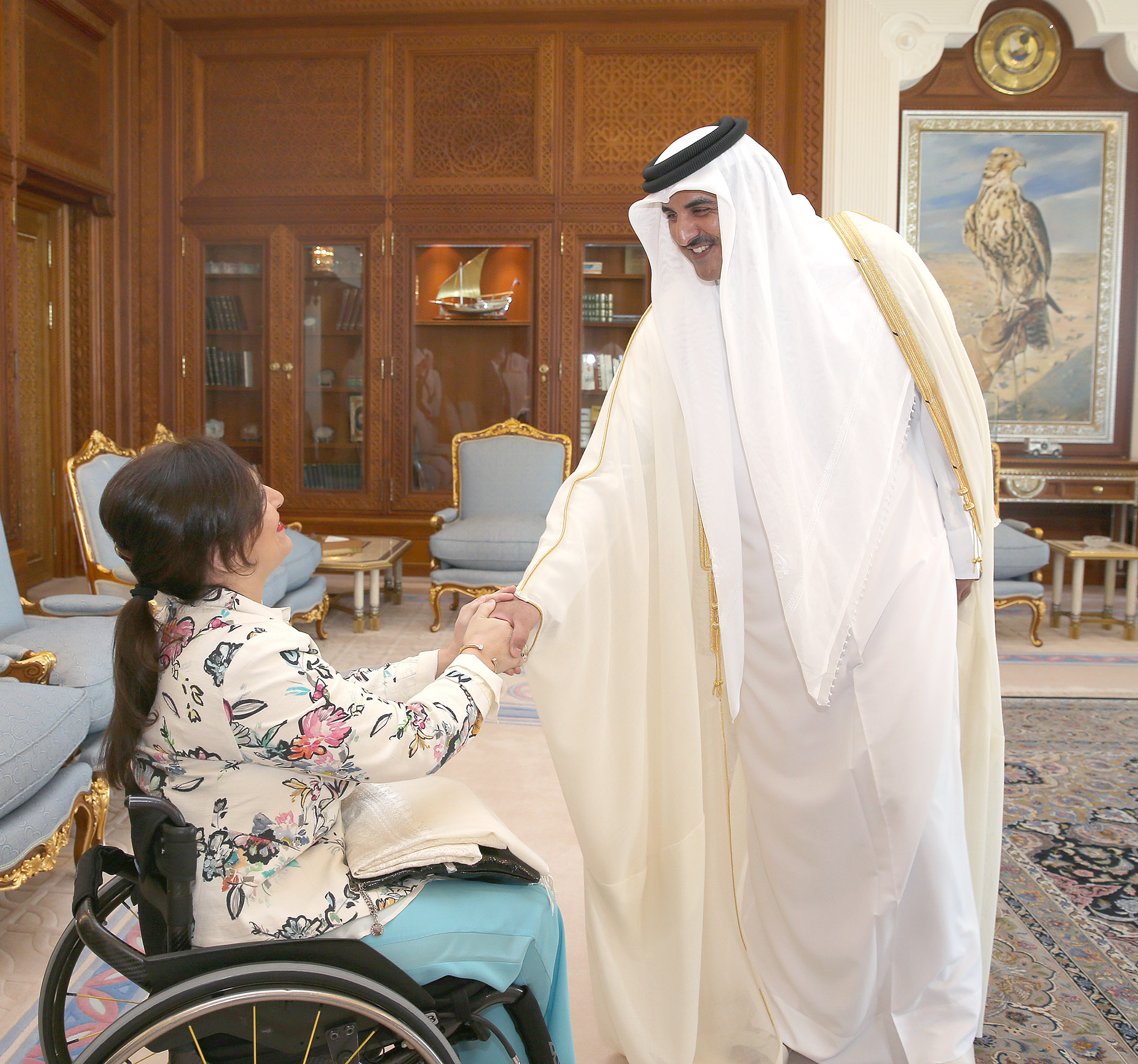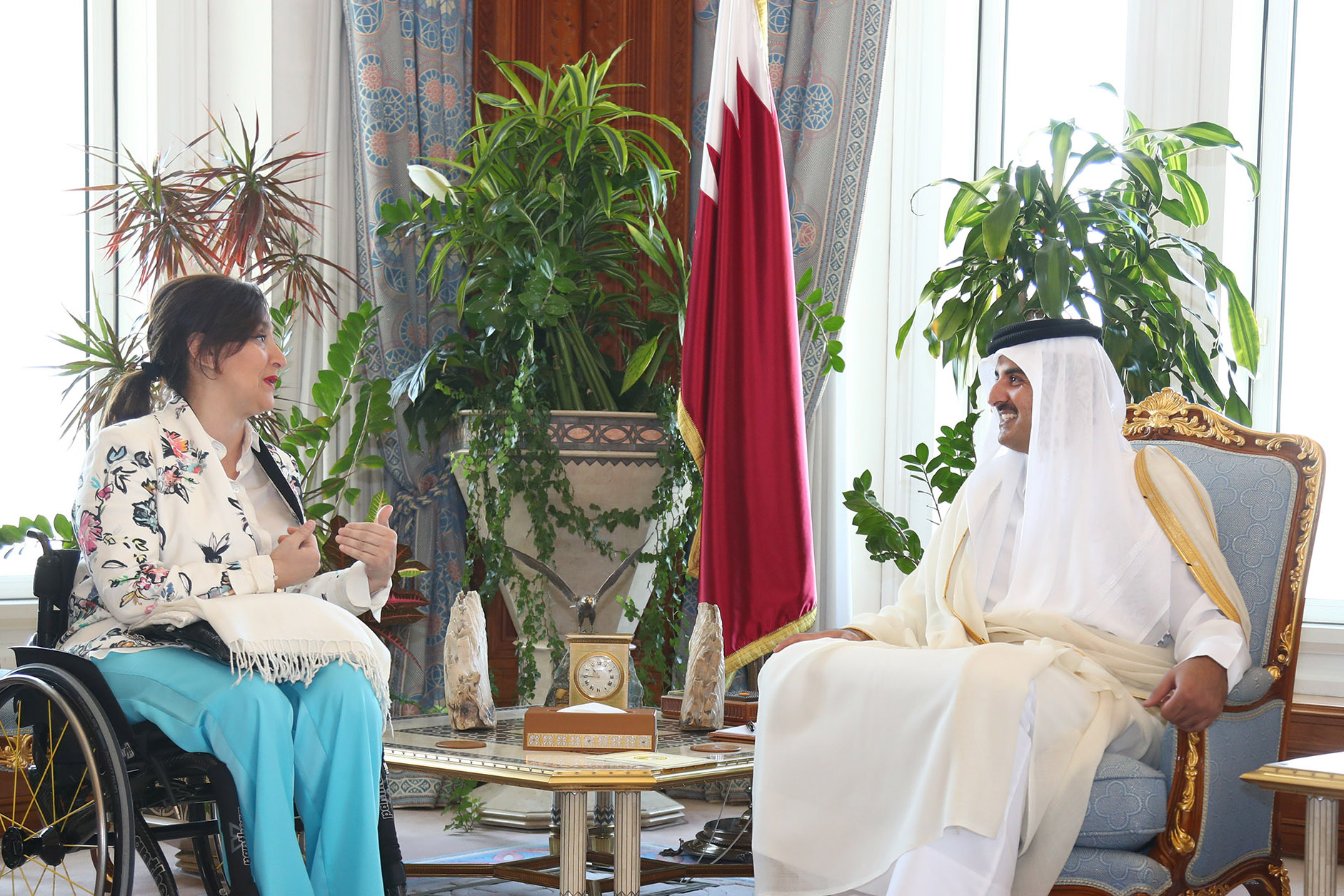 His Highness The Amir Sheikh Tamim bin Hamad Al Thani received on Sunday at his Amiri Diwan office the Vice President of the Argentine Republic, Marta Gabriela Michetti, and the delegation accompanying her on the occasion of her visit to the country.
At the outset of the meeting, HH The Amir welcomed the Vice President, hailing bilateral relations between the two countries and stressing that the visit is a significant step in developing bilateral relations on all fronts, particularly in the fields of economy and investment.
For her part, the Argentine Vice President expressed her delight at the visit, voicing her gratitude and appreciation to HH The Amir for the warm reception and hospitality, and aspiring to the advancement of mutual cooperation to wider horizons.
The meeting discussed means of enhancing and developing the strong bilateral relations in all fields in addition to reviewing a set of issues of mutual interest.