HH The Amir Receives Invitation to Protection of World Cultural Heritage Conference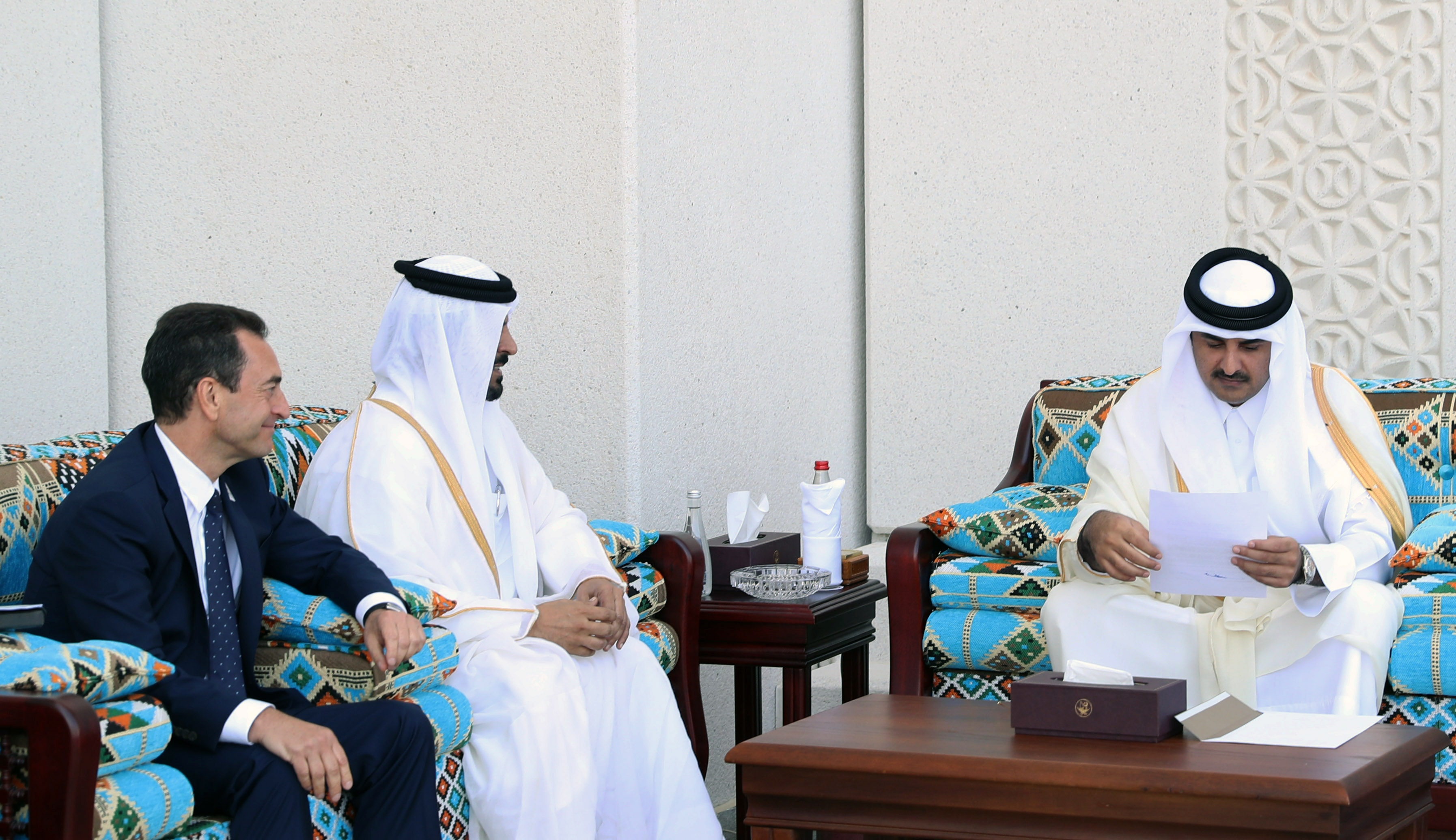 HH The Amir Sheikh Tamim bin Hamad Al Thani received on Sunday a joint invitation of HH the Crown Prince of Abu Dhabi and Deputy Supreme Commander of the Armed Forces of the United Arab Emirates (UAE) Sheikh Mohammed bin Zayed Al-Nahyan and President of the French Republic, François Hollande, inviting His Highness to take part in the Protection of the World Cultural Heritage Conference due to be held in Abu Dhabi on 2 and 3 December under the patronage of the United Nations Educational, Scientific and cultural Organization (UNESCO).
The conference is held in cooperation between the Governments of the United Arab Amirates and the French Republic as a new initiative for the development of international cooperation relating to the protection of the world cultural heritage, which faces conflict, terrorism and illegal trade.
The message was handed over by the UAE Ambassador to Qatar, Saleh Mohamed bin Nasra Al Amri, and Ambassador of France to Qatar, Eric Chevallier, during a meeting with HH The Amir at the Amiri Diwan this morning.