HH The Amir Receives Rule of Law and Anti-Corruption Centre Board Members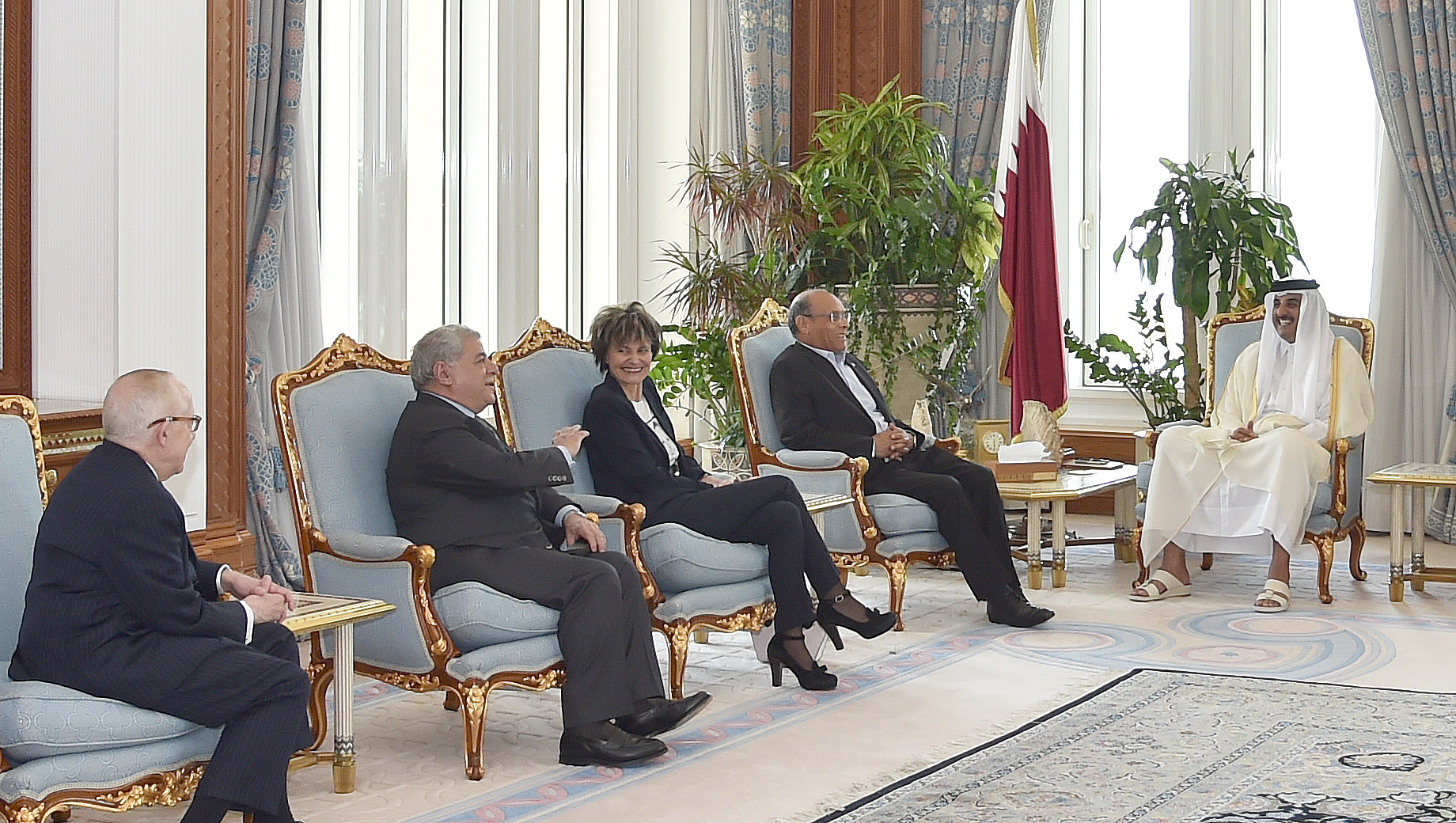 His Highness The Amir Sheikh Tamim bin Hamad Al Thani received on Monday at his Amiri Diwan office the Rule of Law and Anti-Corruption Centre Board of Trustees members who will take part in the third meeting of the board to be held in Doha today.
HH The Amir met with Former President of Tunisia Mohammed Moncef Marzouki, Former President of Swiss Switzerland Micheline Anne-Marie Calmy-Rey, Former Premier of Jordan Awn Al Khasawneh and US Former Attorney General Michael Mukasey.
At the outset of the meeting, HH The Amir welcomed the members of the board of Trustees and praised their efforts in the field of establishing the principle of the rule of law and combatting corruption at the regional and international levels.
For their part, the Board of Trustees members hailed Qatar's efforts in the areas of fighting corruption, establishing the rule of law and consolidating security and justice.