HH The Amir Receives President of China-Arab Friendship Association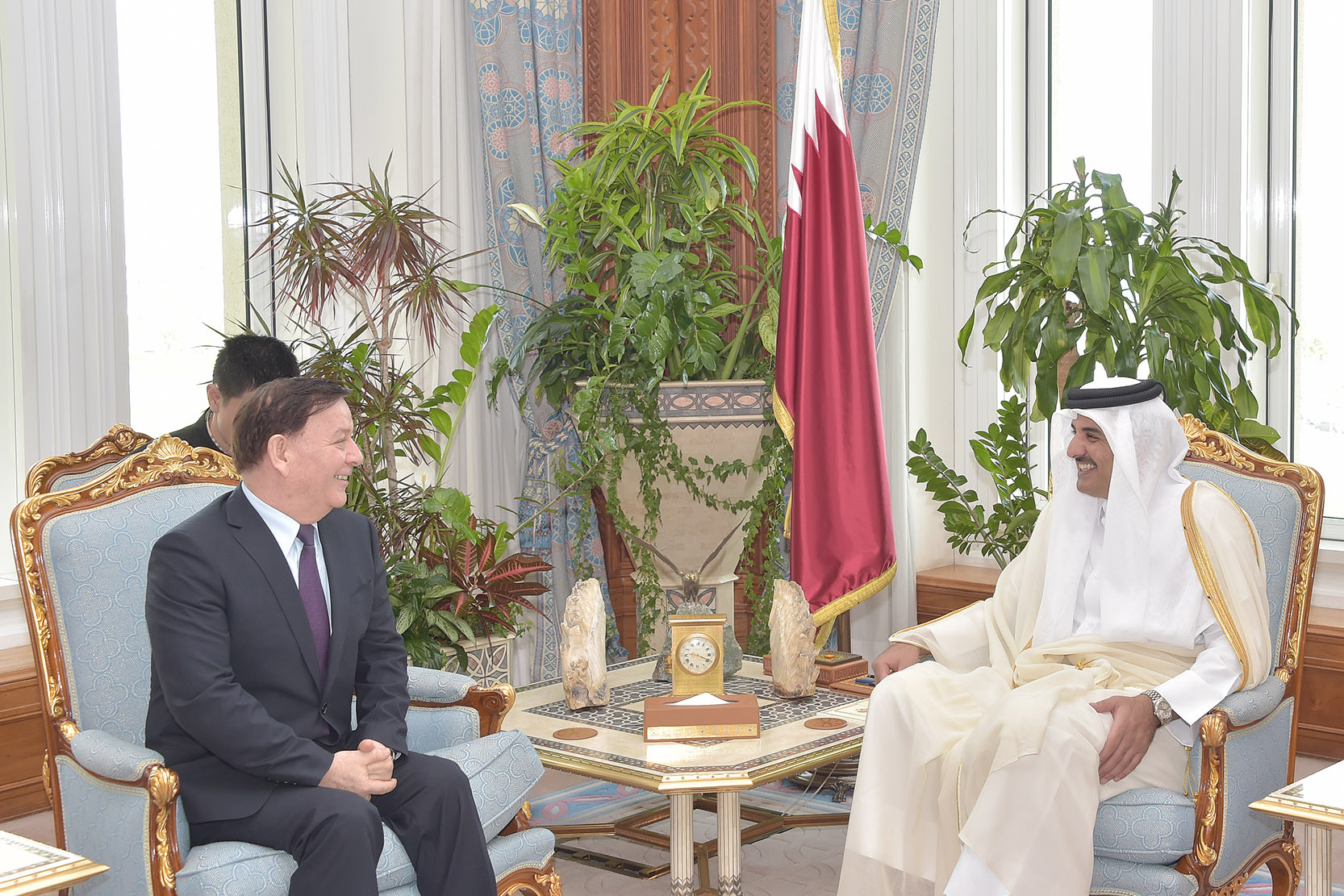 His Highness The Amir Sheikh Tamim bin Hamad Al Thani received at the Amiri Diwan on Wednesday Arken Imirbaki, Chairman of the Standing Committee of China's National People's Congress and President of the China-Arab Friendship Association and the accompanying delegation who called on HH The Amir to greet him on the occasion of their visit to the country.
During the meeting, the two sides reviewed aspects of cooperation between the State of Qatar and the People's Republic of China and exchanged views on a number of topics of common concern.
The meeting was attended by HE Speaker of the Advisory Council Mohammed bin Mubarak Al Khulaifi.