HH The Amir Holds Official Talks with Indian Prime Minister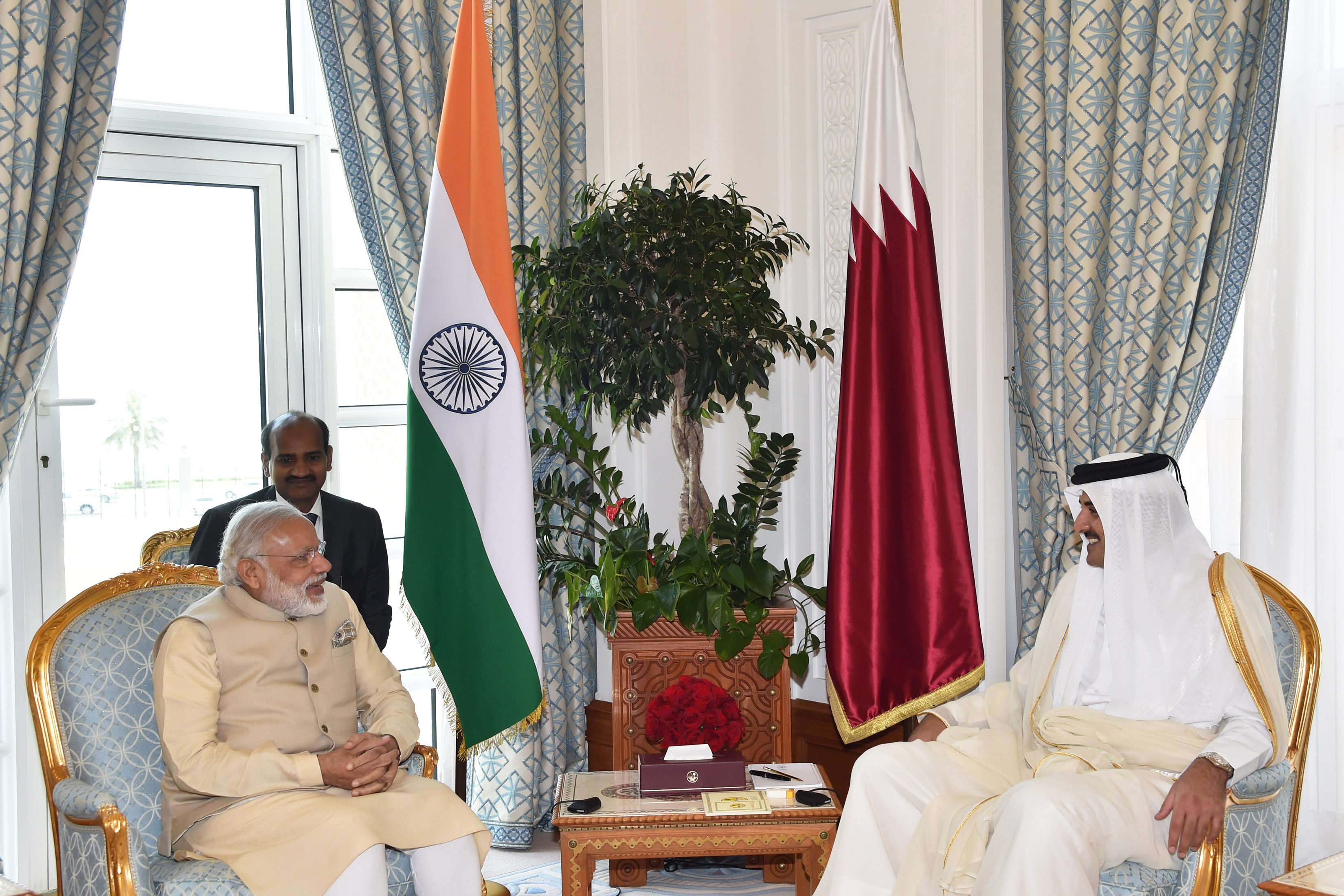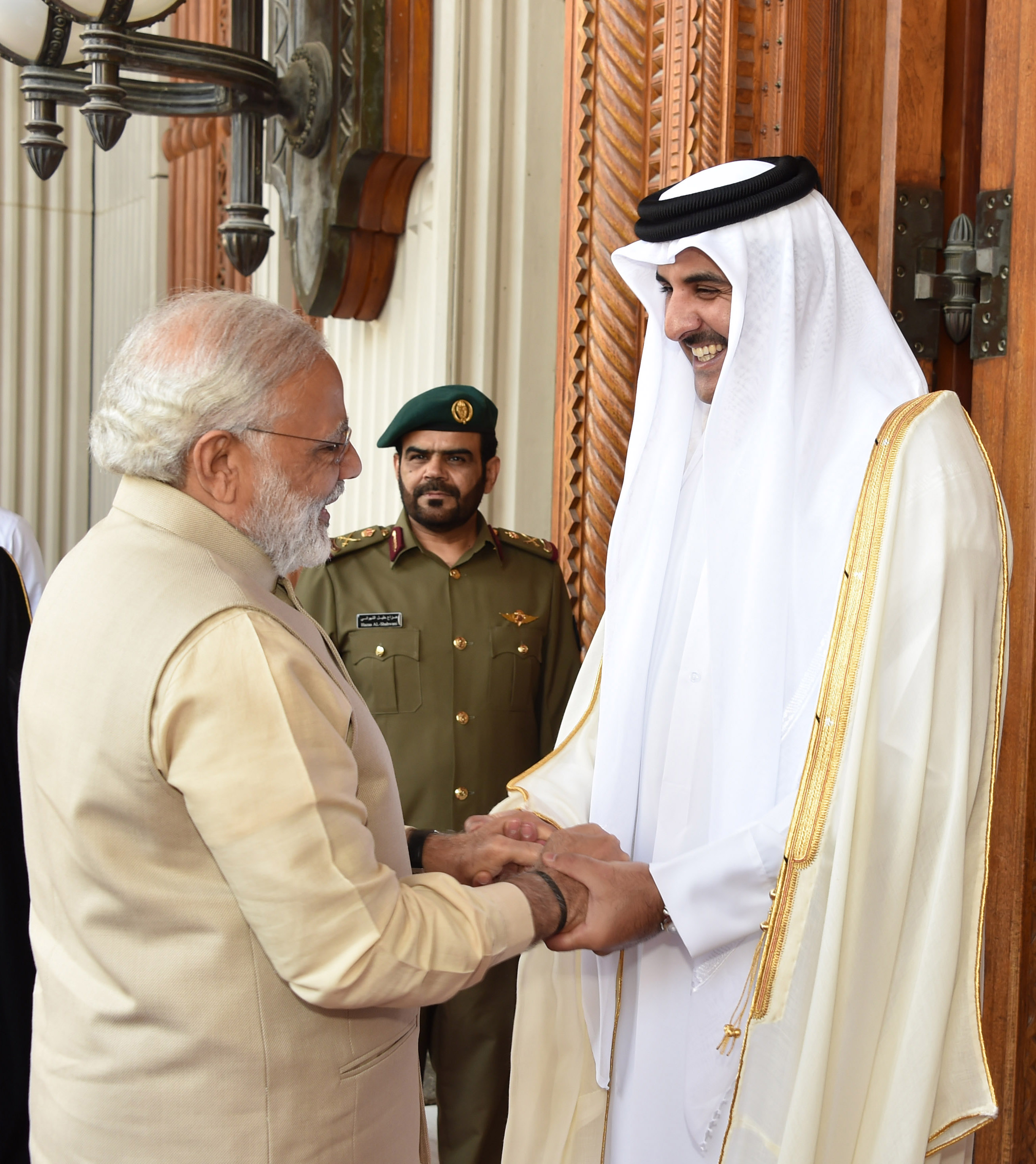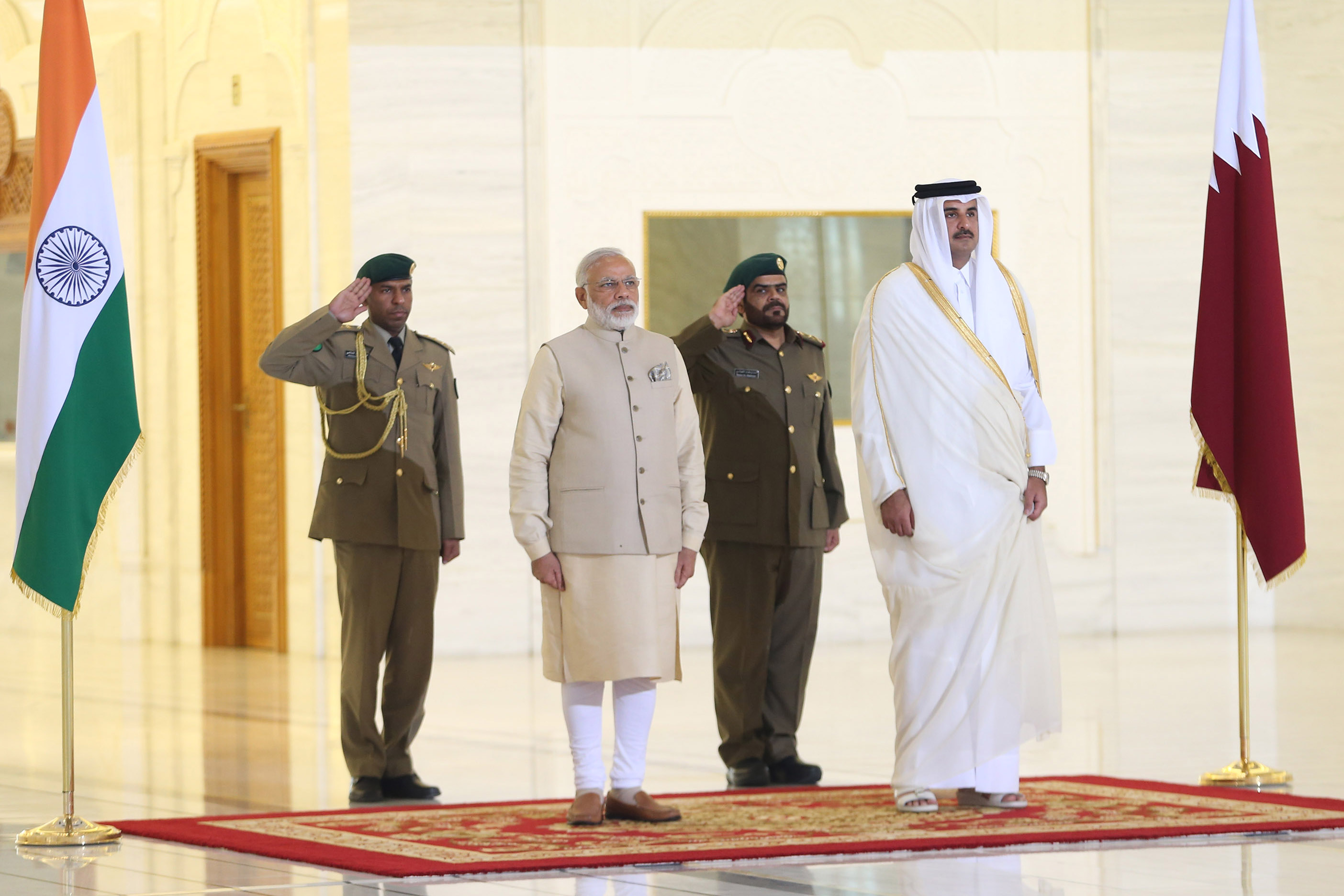 His Highness The Amir Sheikh Tamim bin Hamad Al Thani and HE the Prime Minister of India Narendra Modi held an official round of talks at the Amiri Diwan before noon today.
HE the Prime Minister and Interior Minister Sheikh Abdullah bin Nasser bin Khalifa Al Thani and a number of Their Excellencies the Ministers attended the talks.
On the Indian side, the talks were attended by members of the official delegation accompanying the Indian Premier.
The talks tackled the close historic relations between the two friendly countries and ways of further developing and strengthening them for the interest of the two peoples, as well as promoting mutual cooperation in various areas, particularly in the fields of trade, economy, investment, energy and industry.
The two sides agreed to form a higher strategic committee to coordinate and follow up aspects of cooperation between the two countries in regional and international issues of common concern, and to develop an appropriate mechanism to speed up the procedures of granting of business and tourism visas for citizens of both countries.
The two sides also exchanged views on the latest developments in the Middle East, mainly in Syria, Iraq, Libya and Yemen, and stressed the necessity to reach peaceful solutions to end the conflicts and ensure security and peace.
The two sides also stressed the need to combat terrorism in all its forms and manifestations and whatever its motives and reasons, and agreed to work together in this area.
Following the talks, HH the Amir and the Indian Prime Minister witnessed the signing of a number of agreements and Memorandums of Understanding (MoU) between the two countries, including a MoU for cooperation in the field of investment and infrastructure, a MoU for cooperation in the field of education, a cooperation agreement in the field of customs affairs, a MoU for cooperation in the field of health, a MoU for cooperation in the field of tourism, and a first implementation program for the MoU in the field of youth and Sports for the years (2018-2019).
The two sides also witnessed the signing of a Memorandum of Understanding in the field of exchange of information relating to money laundering and terrorist financing.
The Prime Minister of India arrived to the Amiri Diwan earlier and was accorded an official reception ceremony.