HH The Amir and Nigerian President Hold Talks Session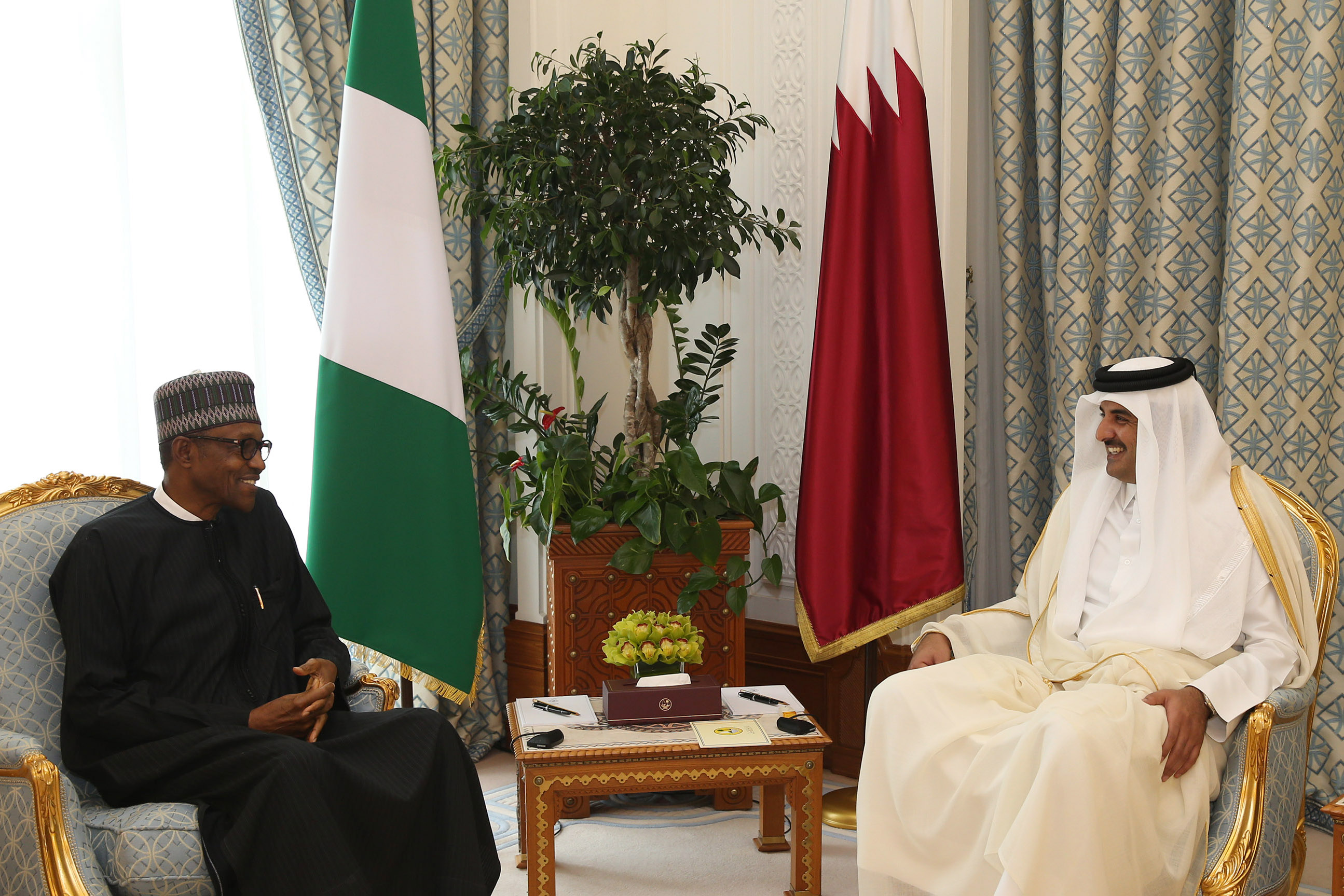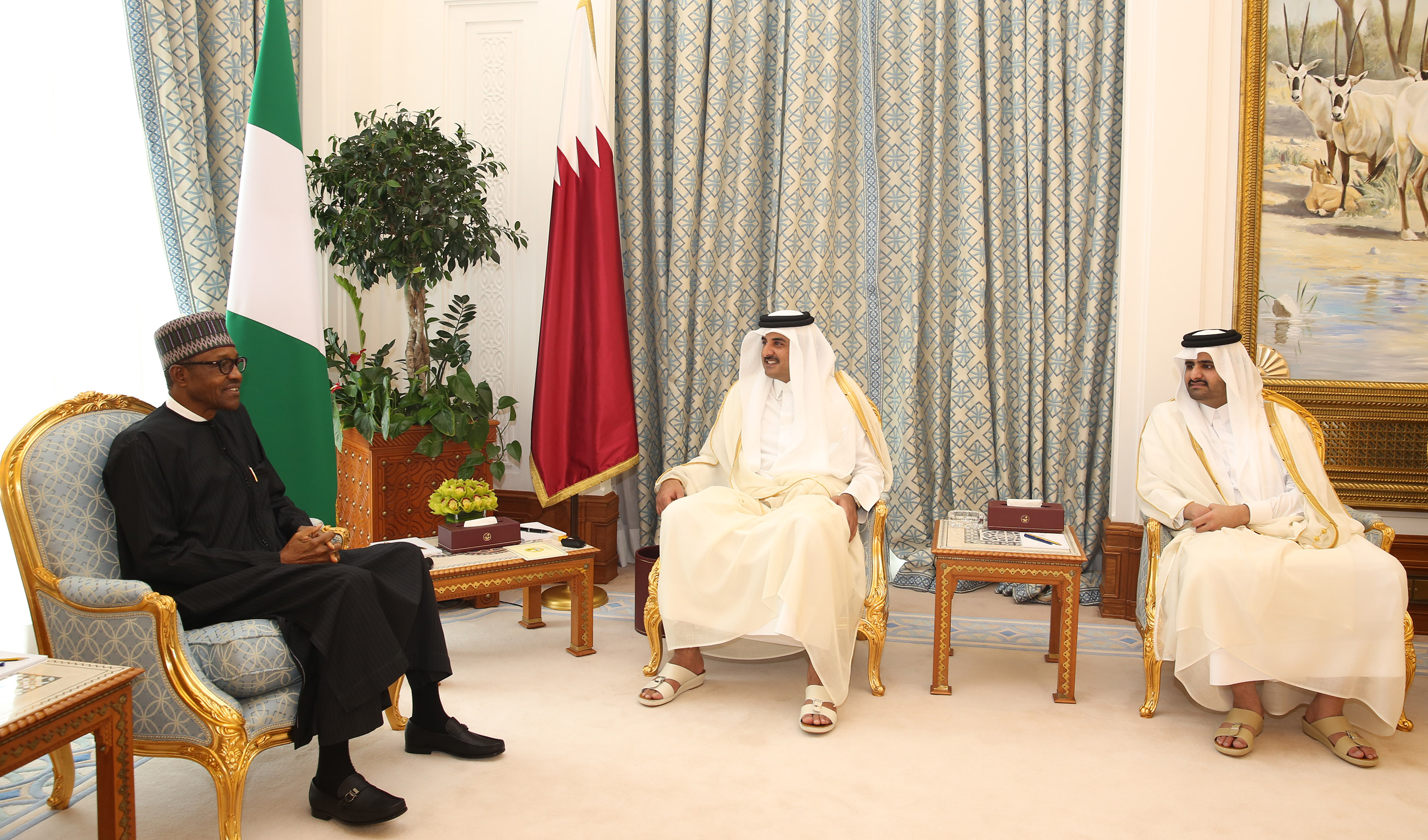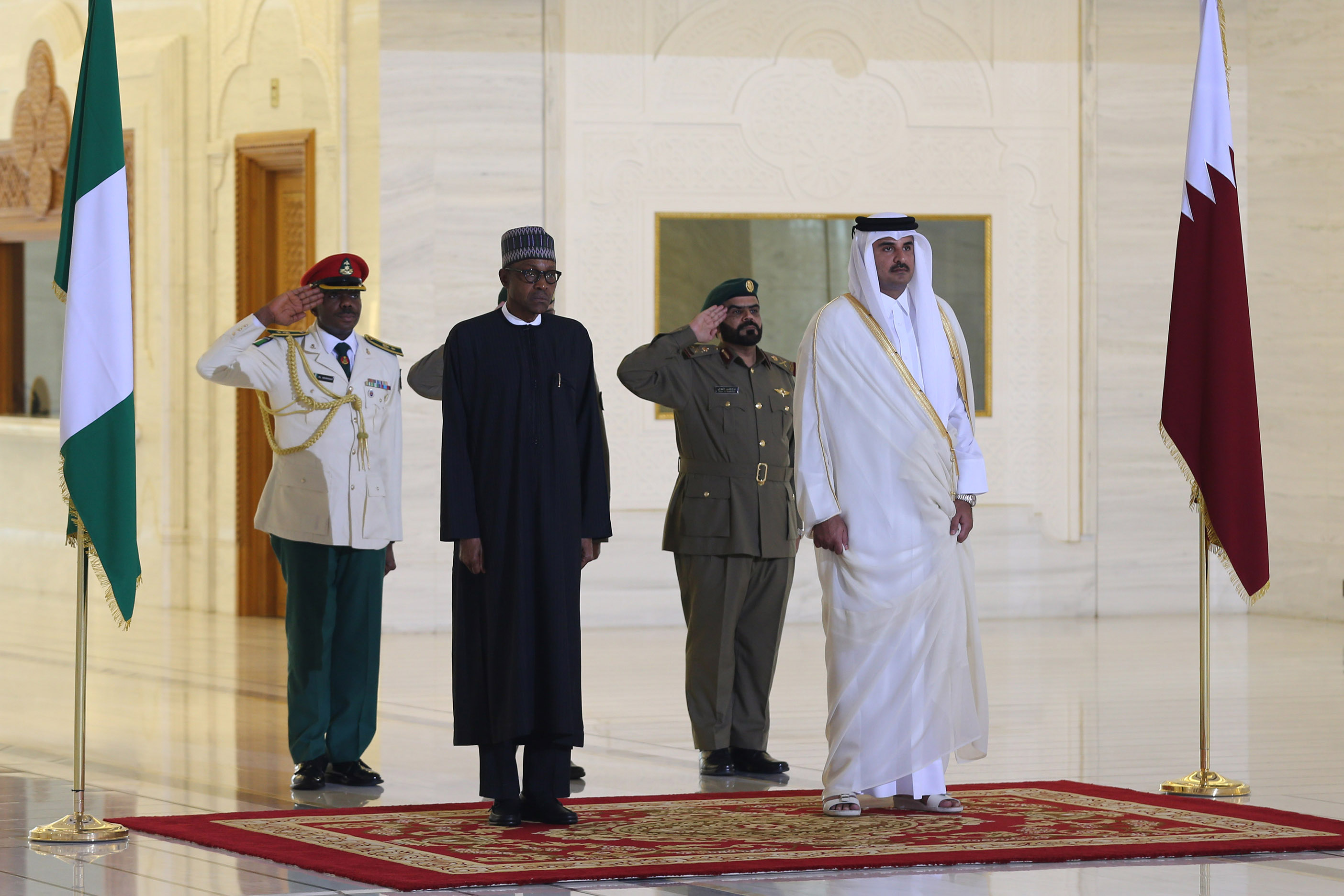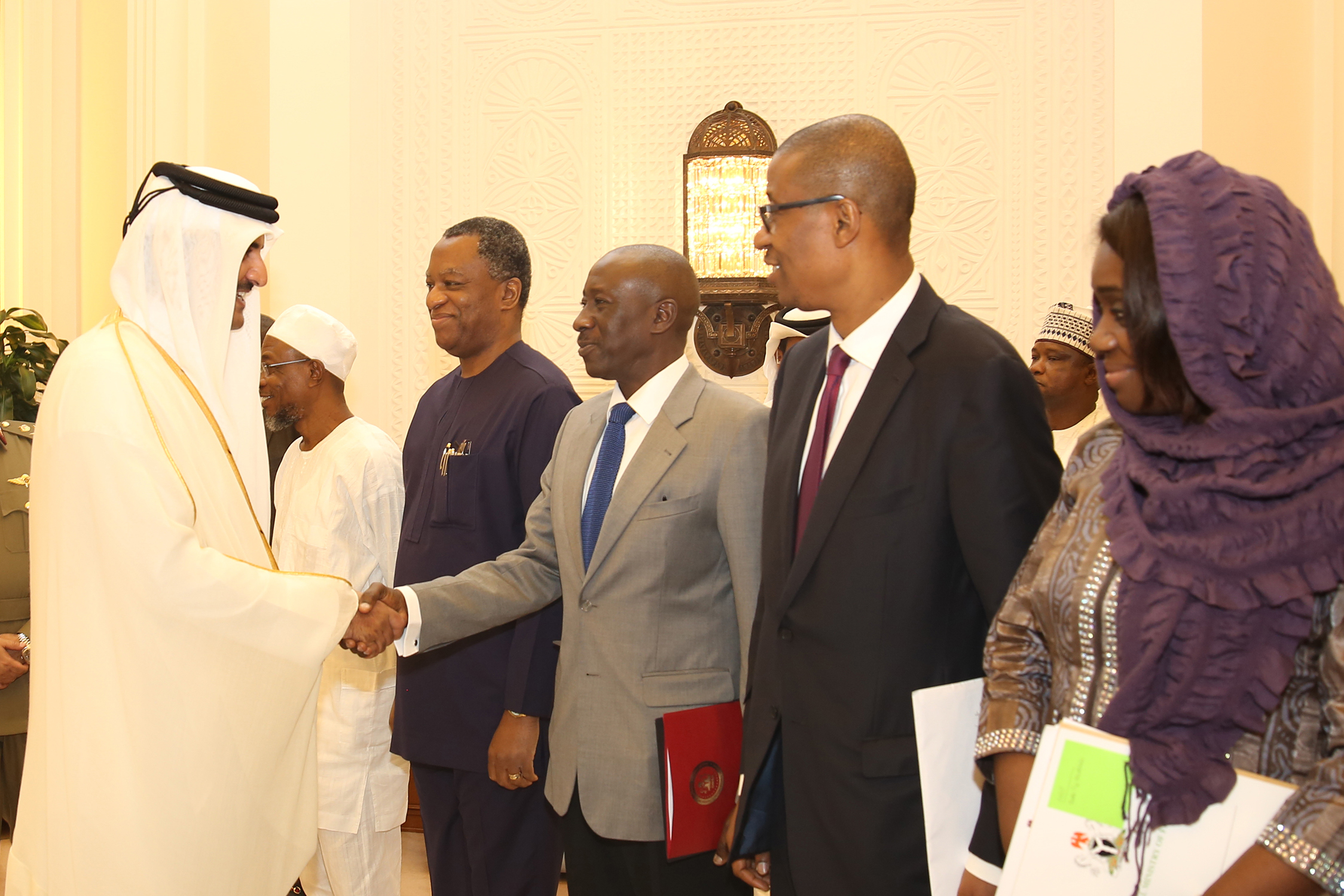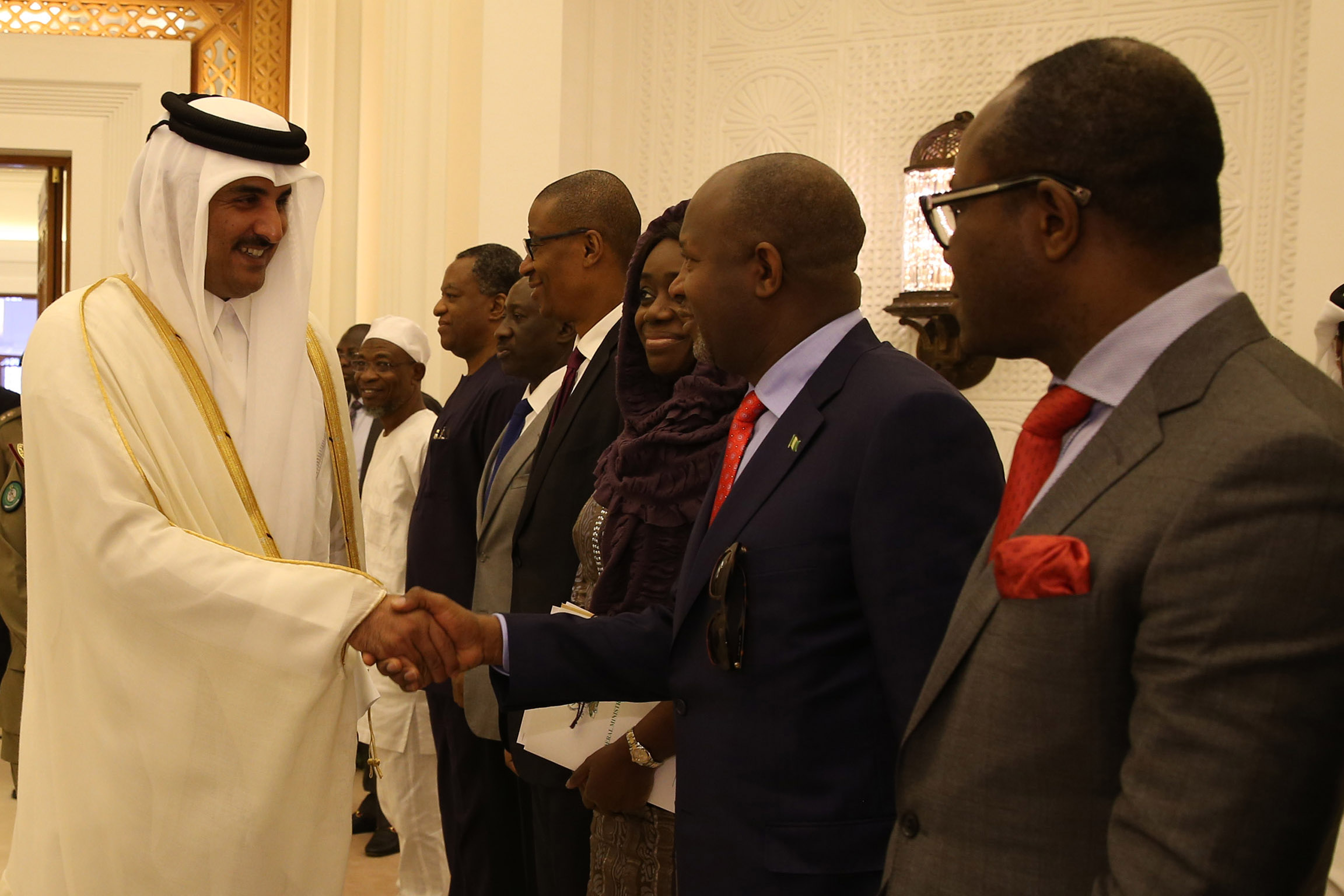 His Highness The Amir Sheikh Tamim bin Hamad Al Thani and President of the Federal Republic of Nigeria, Muhammadu Buhari, held official talks at the Amiri Diwan on Sunday morning.
The talks were attended by HH The Deputy Amir Sheikh Abdullah bin Hamad Al Thani. A number of Their Excellencies the Ministers also attended.
On the Nigerian side, the session was attended by members of the official delegation accompanying President Muhammadu Buhari.
Talks during the session dealt with bilateral relations between the two countries and means of enhancing them, in addition to a number of regional and international issues of common concern, especially the latest developments in the region.
HH The Amir and the Nigerian President witnessed the signing of an agreement between governments of the State of Qatar and the Federal Republic of Nigeria on the avoidance of double taxation and prevention of fiscal evasion with respect to taxes on income and an agreement in the field of air transport.
HH The Amir hosted a luncheon banquet in honor of the President of Nigeria and the accompanying delegation.
The Nigerian President earlier arrived at the Amiri Diwan and was accorded an official reception ceremony.