HH The Amir and French President Hold Talks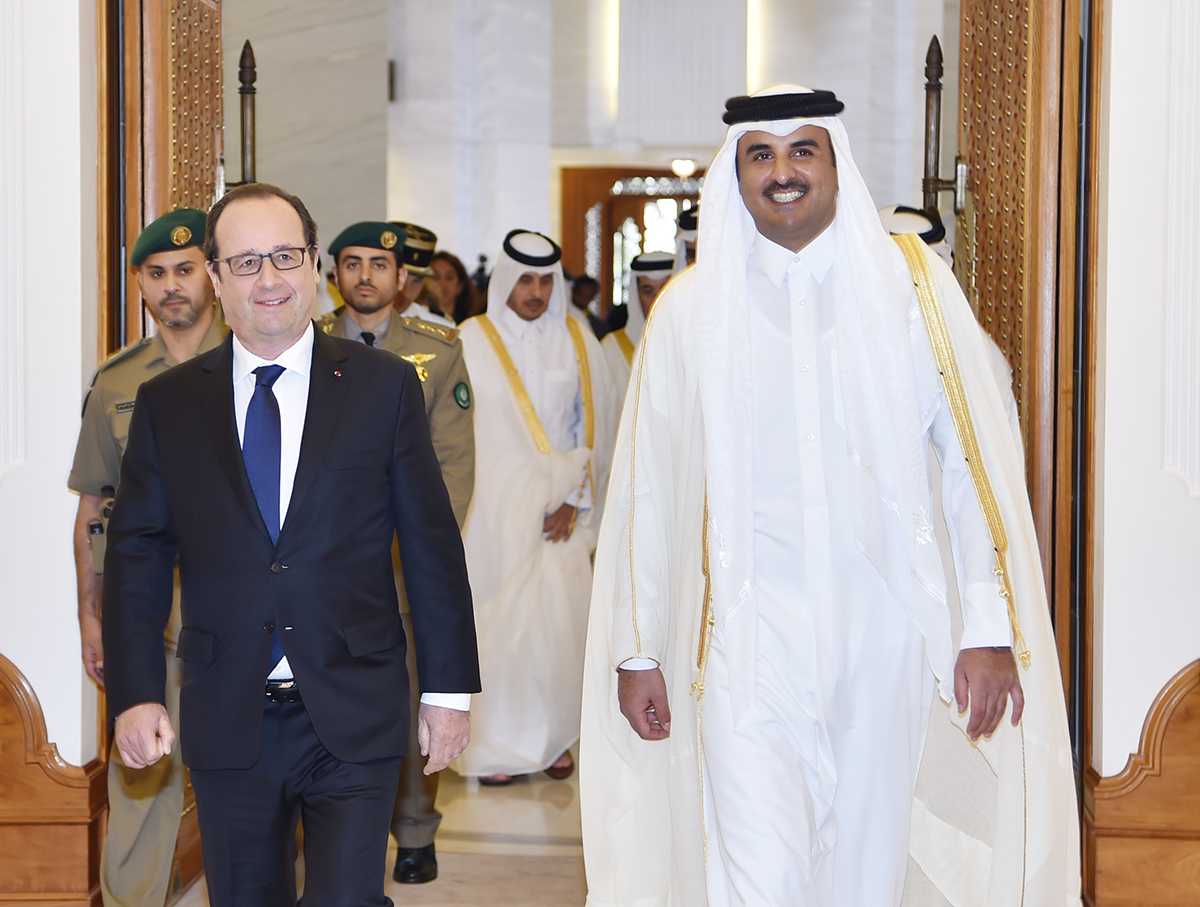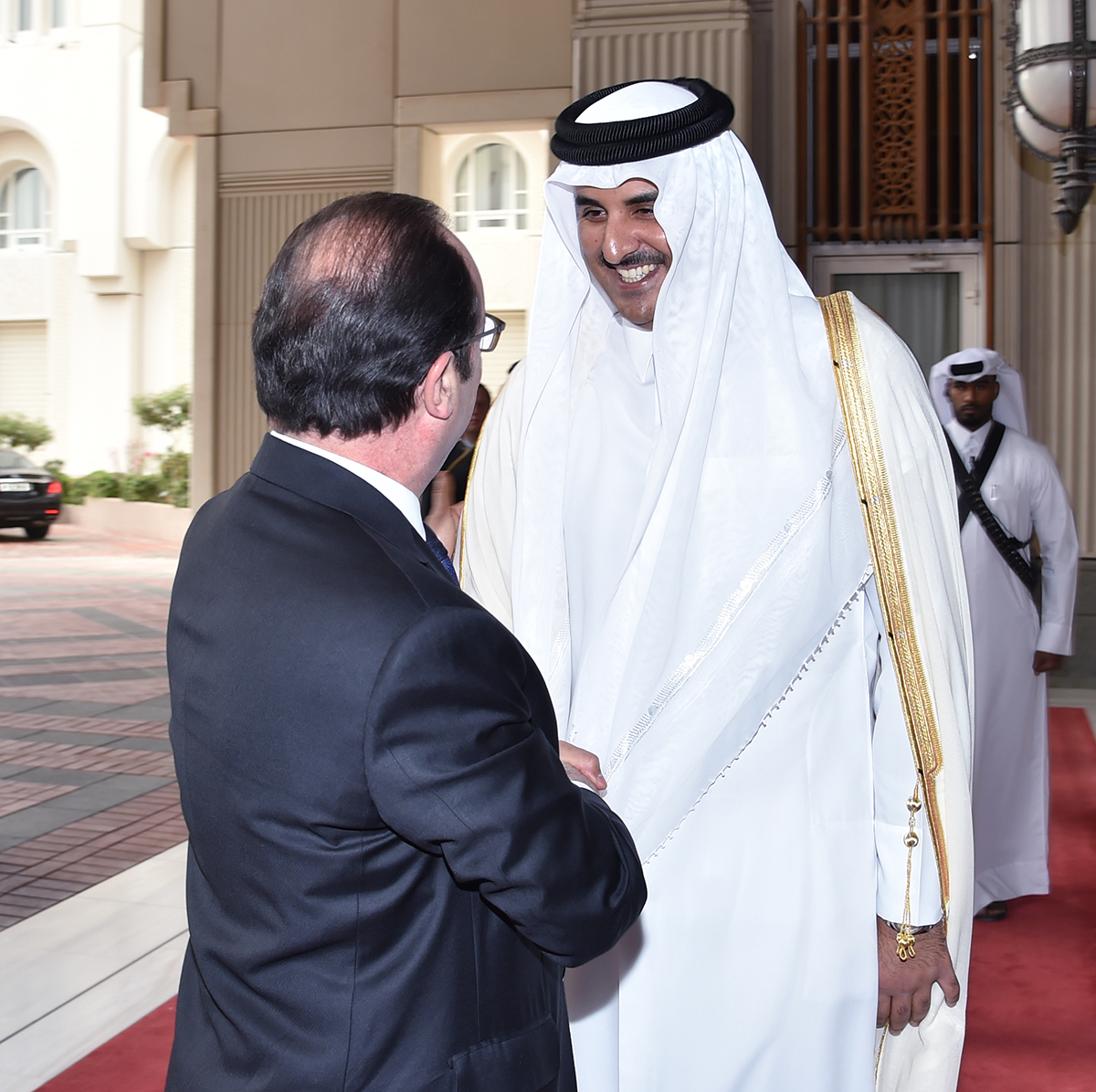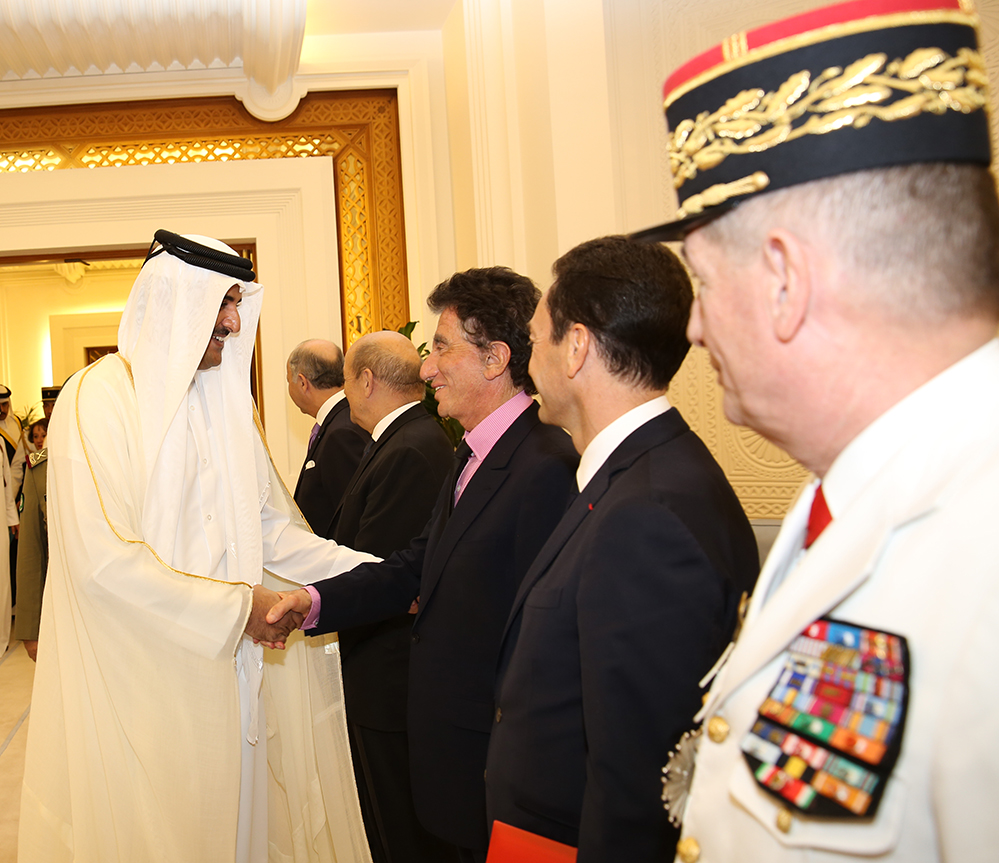 His Highness The Amir Sheikh Tamim bin Hamad Al Thani and President of the French Republic François Hollande held official talks at the Amiri Diwan before noon on Monday.
The meeting was attended by HH The Deputy Amir Sheikh Abdullah bin Hamad Al Thani, HE The Prime Minister and Minister of Interior Sheikh Abdullah bin Nasser bin Khalifa Al Thani and a number of ministers.
On the French side, the meeting was attended by members of the official delegation accompanying the French President.
During the meeting, they discussed bilateral relations of cooperation between the two friendly countries and ways of enhancing them at various levels to achieve the common strategic interests.
They also exchanged views on a number of current issues in the region and the latest regional and international developments of mutual interest.
HH The Amir and the French President witnessed the signing of an agreement on the purchase of Rafale jets, an agreement on the contract of Rafale arming, an agreement on the programme pertaining to the possession of Rafale jets and a declaration of intent between the Ministry of Foreign Affairs in the State of Qatar and the Ministry of Foreign Affairs and International Development in the French Republic on cooperation in the organization of matches of the FIFA World Cup in 2022.