HH The Amir Receives Indonesian Foreign Minister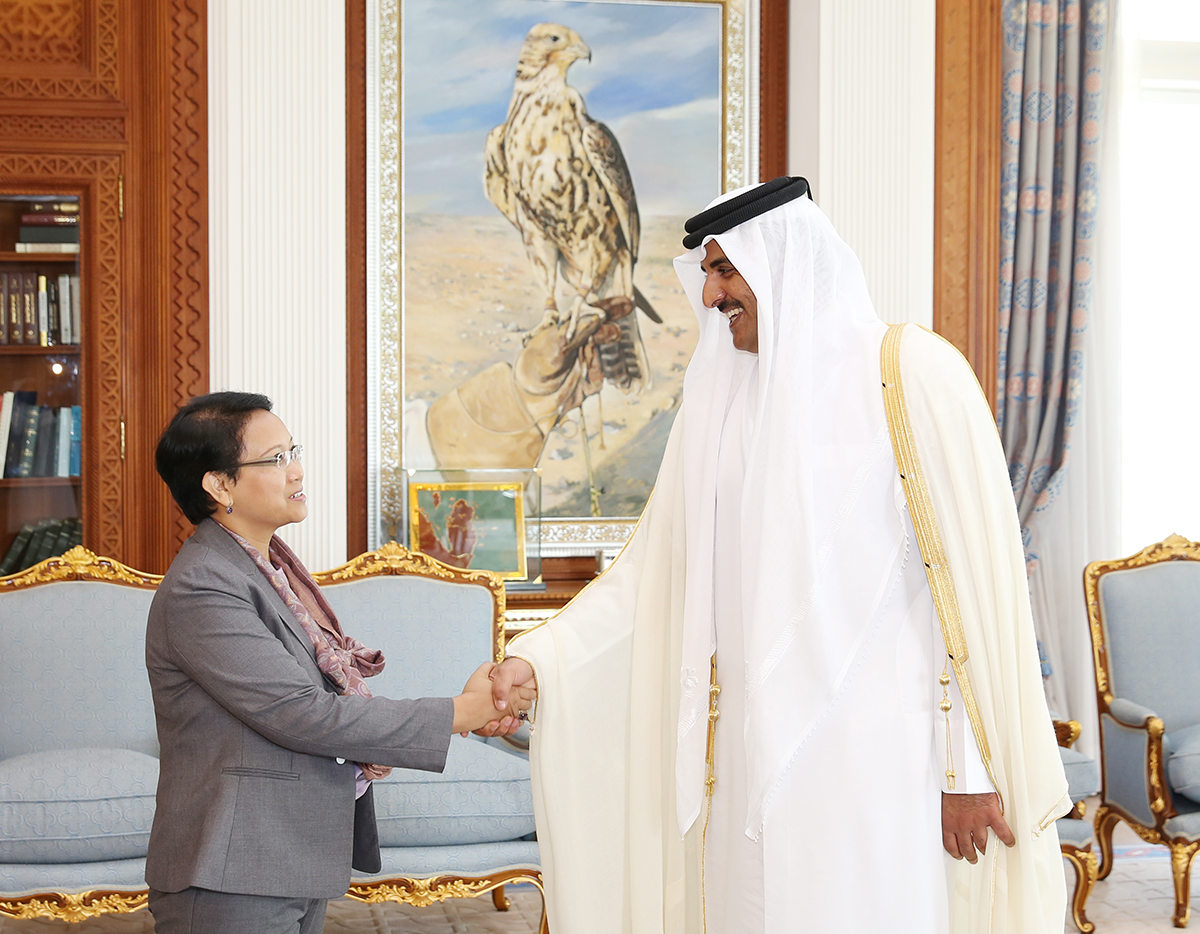 His Highness The Amir Sheikh Tamim bin Hamad Al Thani received on Thursday at the Amiri Diwan HE the Foreign Minister of the Republic of Indonesia, Retno Marsudi, and the delegation currently accompanying her on a visit to the country.
At the outset of the meeting, HE the Minister conveyed greetings of the President of the Republic of Indonesia, Joko Widodo, to HH The Amir, and his wishes of health and happiness to HH The Amir, and further wishes of progress and prosperity to the Qatari people. In turn, HH The Amir entrusted the Indonesian official with his greetings to the Indonesian President and his wishes of development and growth to the fraternal Indonesian people.
The Minister briefed HH The Amir on the efforts and endeavours of Indonesia and Malaysia to tackle the issue of Rohingya refugees from Myanmar and Bangladesh and providing them with support as a temporary solution that includes shelter. She expressed hope that the State of Qatar would support these efforts.
During the meeting, HH The Amir ordered that Qatar donates $50 million to the government of Indonesia to cover the cost it bears for hosting the Rohingya refugees.
Additionally, the meeting reviewed bilateral relations between the two countries and discussed a set of issues of mutual interest.