HH The Amir, President of South Korea Hold Official Talks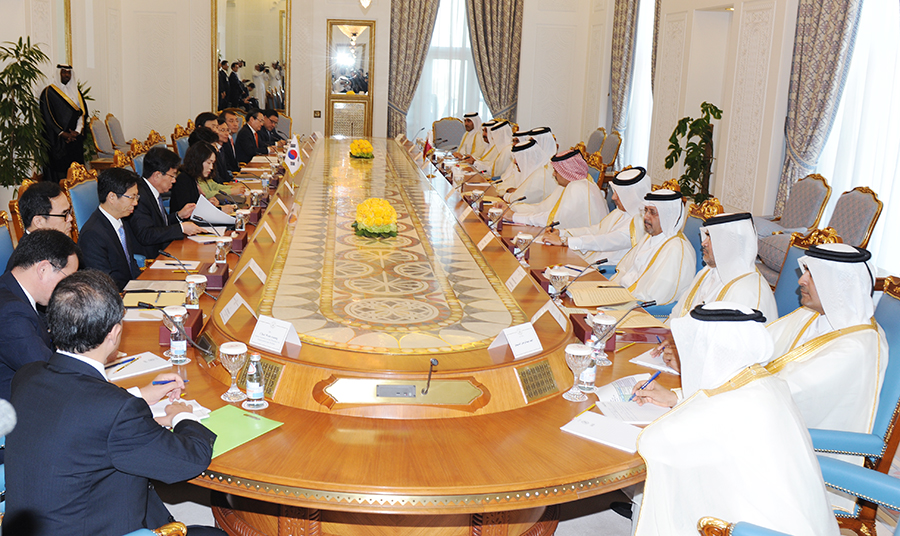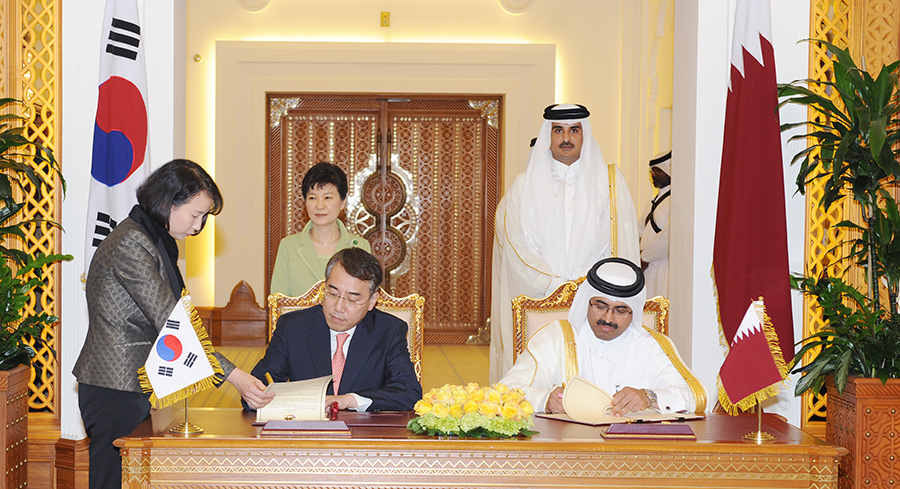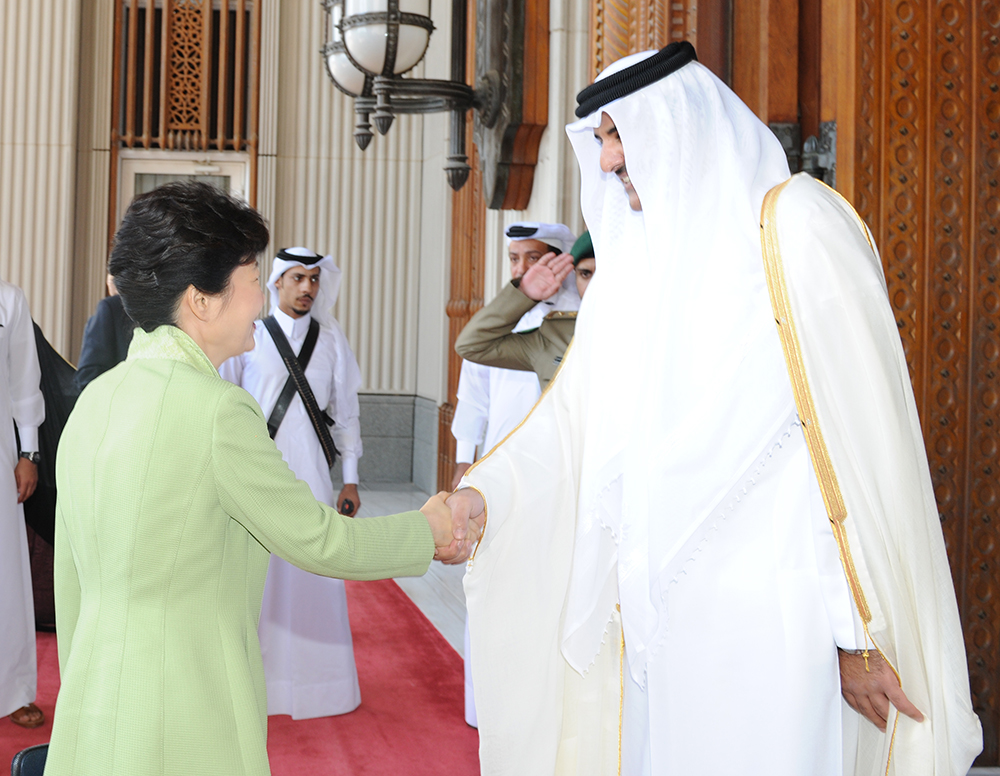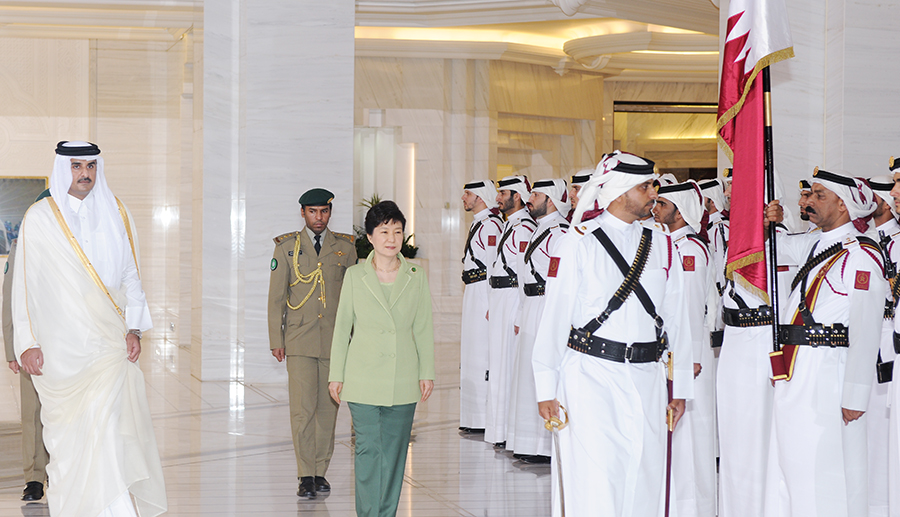 His Highness The Amir Sheikh Tamim bin Hamad Al Thani held at the Amiri Diwan on Sunday morning a session of official talks with HE the President of the Republic of Korea, Park Geun-hye.
The session was attended by HH The Deputy Amir Sheikh Abdullah bin Hamad Al Thani. It was also attended by a number of Their Excellencies the Ministers.
On the Korean side, the session was attended by Their Excellencies members of the official delegation accompanying President Park Geun-hye.
At the outset of the session, HH The Amir welcomed the President of Korea and the accompanying delegation, expressing his delight at the visit, which represents a good opportunity for the completion of the talks held during HH's recent visit to South Korea last November.
HH The Amir stressed great interest on the outstanding relations with Korea going back more than 40 years and witnessing continuous development which confirm the common keenness to consolidate them and support the strategic partnership between the two countries.
HH The Amir affirmed keenness to promote the cooperation between the two countries and enhance the bonds of friendship between the two peoples.
For her part, President Park Geun-hye expressed gratitude and appreciation to HH The Amir for the warm hospitality and reception, hailing HH The Amir's keenness on the participation of Korean companies in joint ventures and expressing confidence on the consolidation of mutual cooperation and promoting bilateral relations in various fields, so as to achieve more fruitful results.
Talks during the session dealt with bilateral relations between the two countries and prospects of developing them in various fields in addition to a number of regional and international issues of mutual concern.
HH The Amir and the President of Korea then witnessed the signing of a Memorandum of Understanding (MoU) for joint cooperation in the field of diplomatic training between the Diplomatic Institute at Qatar's Ministry of Foreign Affairs and the National Diplomatic Academy in the Ministry of Foreign Affairs of the Republic of Korea and a MoU between the Qatar's Ministry of Energy and Industry and the Korean Ministry of Science, ICT and Future Planning on the cooperation in the field of human resources development and research in the peaceful uses of nuclear energy.
HH The Amir and the President of Korea also witnessed the signing of the a MoU for cooperation in the field of tourism between Qatar Tourism Authority and the Ministry of Culture, Sports and Tourism of the Republic of Korea and a MoU in the field of education between the Supreme Education Council (SEC) and the Ministry of Education in the Republic of Korea. President Park Geun-hye of Korea was accorded an official reception ceremony when she arrived earlier at the Amiri Diwan.