HH The Amir, Venezuelan President Hold Talks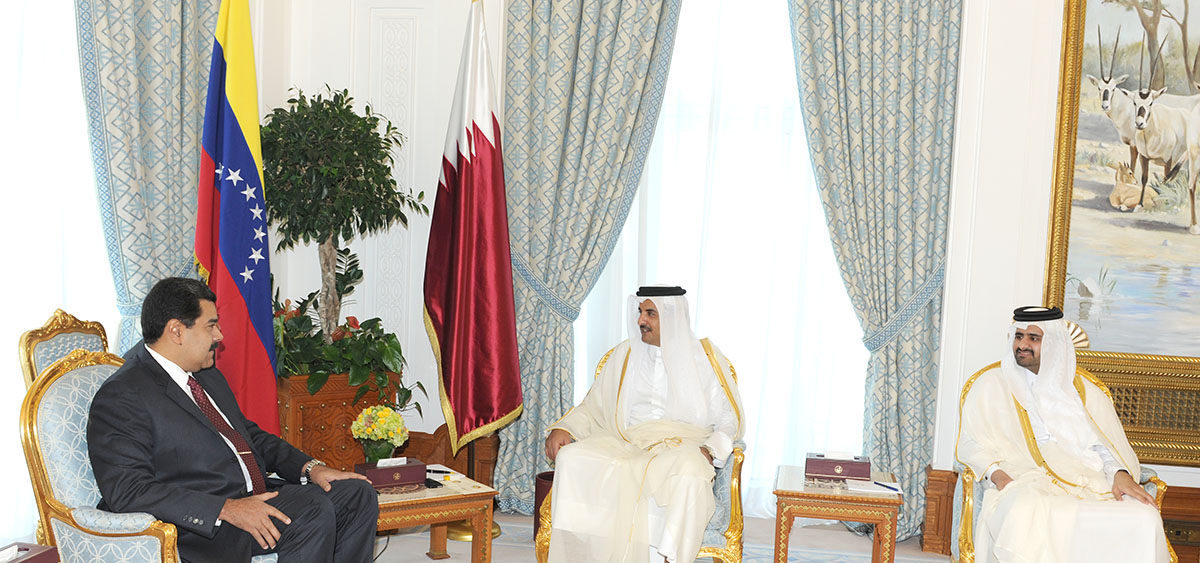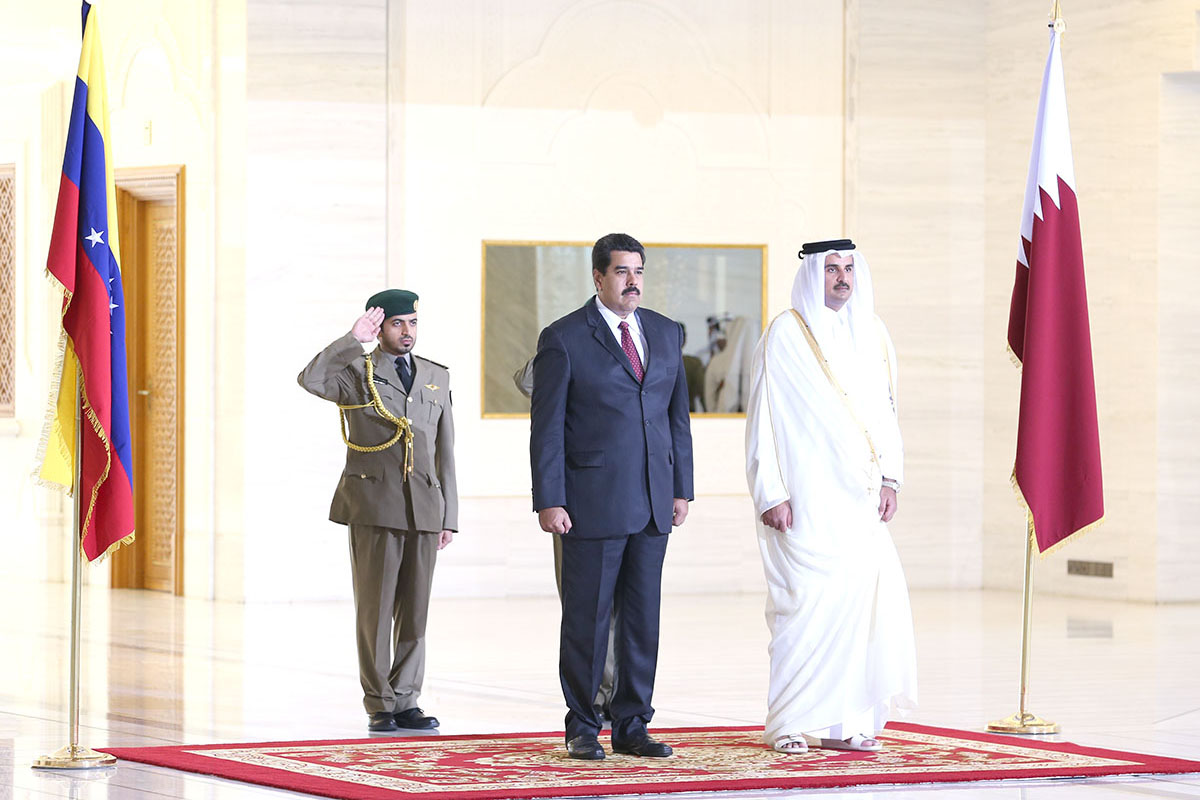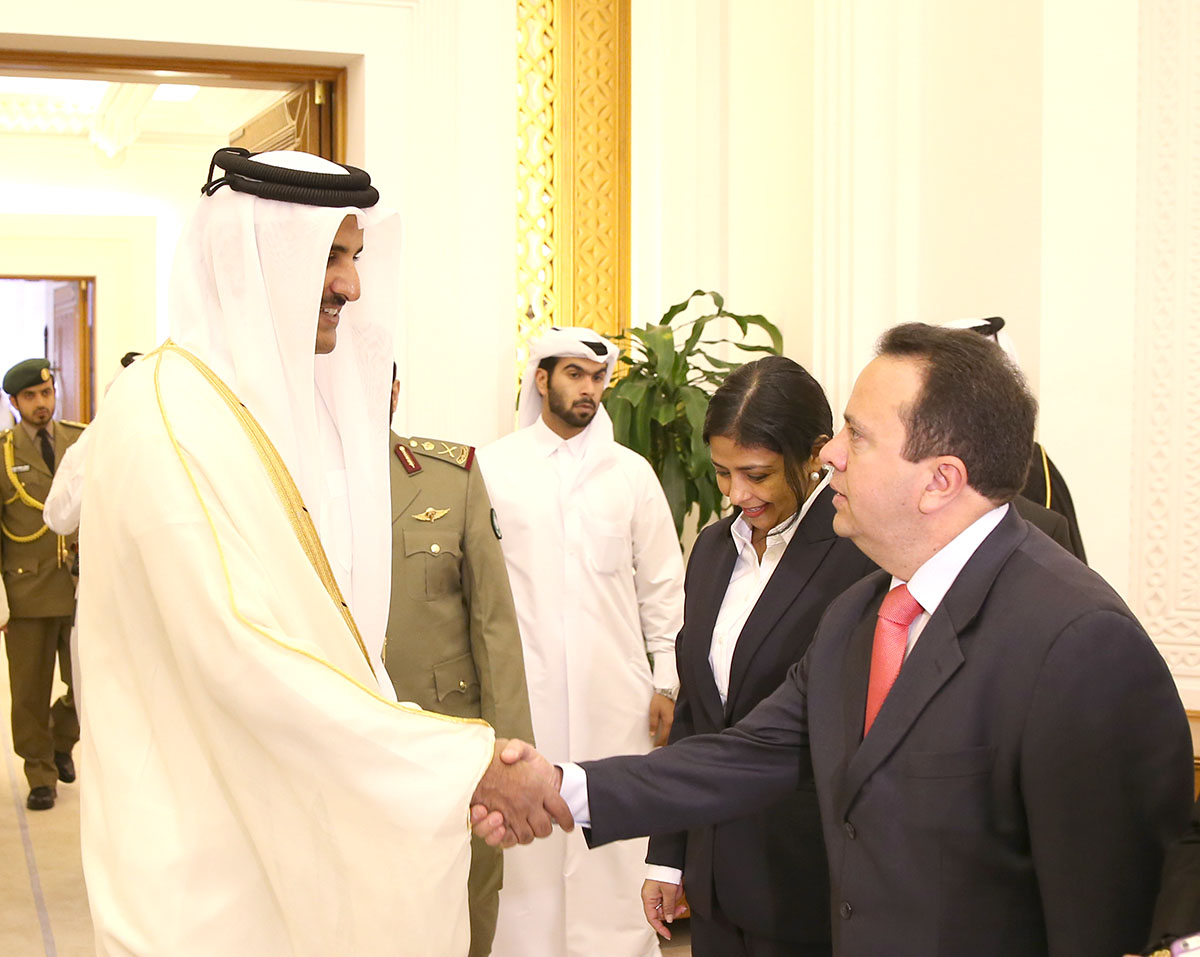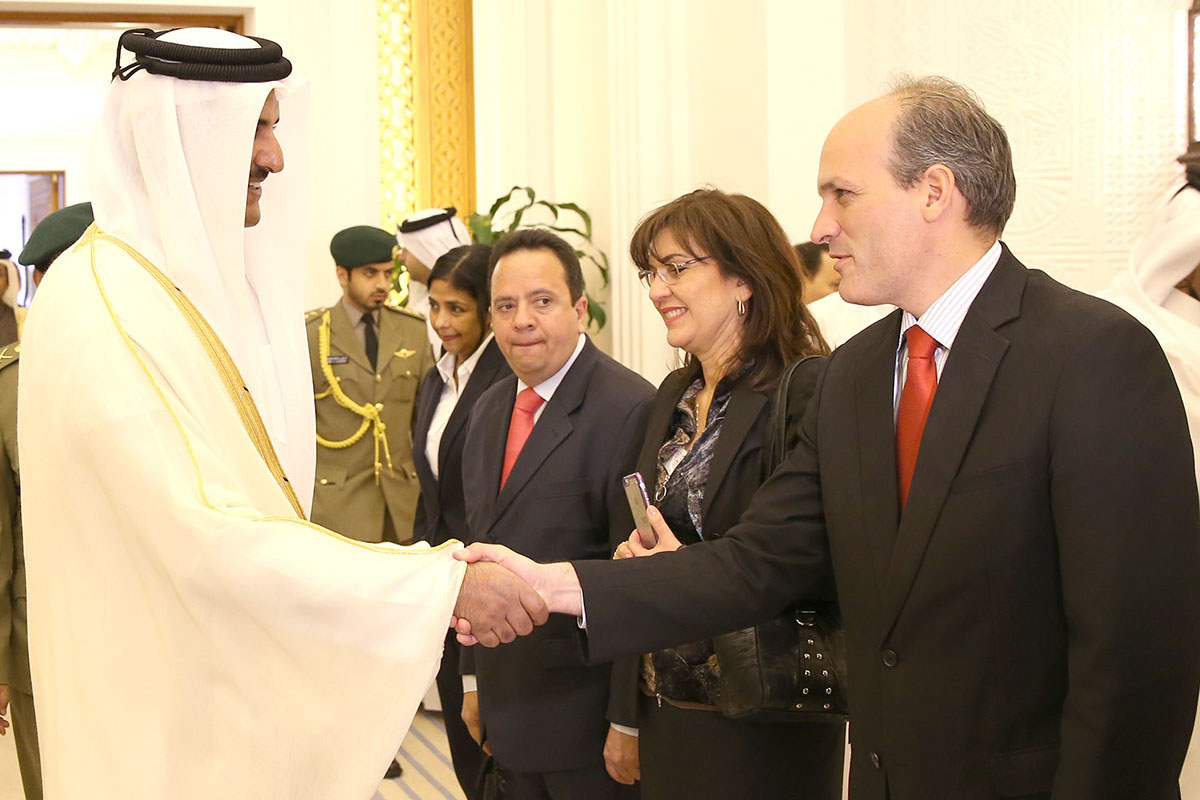 His Highness The Amir Sheikh Tamim bin Hamad Al Thani and President of the Bolivarian Republic of Venezuela Nicolas Maduro on Monday morning held a round of official talks at the Amiri Diwan.
HH The Deputy Amir Sheikh Abdullah bin Hamad Al Thani attended the talks along with a number of ministers.
A group of members of the official delegation accompanying the Venezuelan president were also present.
During the session, the two sides reviewed bilateral relations between the two countries and means of enhancing and developing them. They also discussed a set of regional and international issues of mutual concern.
HH The Amir held a luncheon banquet in honour of the Venezuelan president and the accompanying delegation.
The Venezuelan President arrived earlier at the Amiri Diwan and was accorded an official reception ceremony.