HH The Amir Receives with US Secretary of State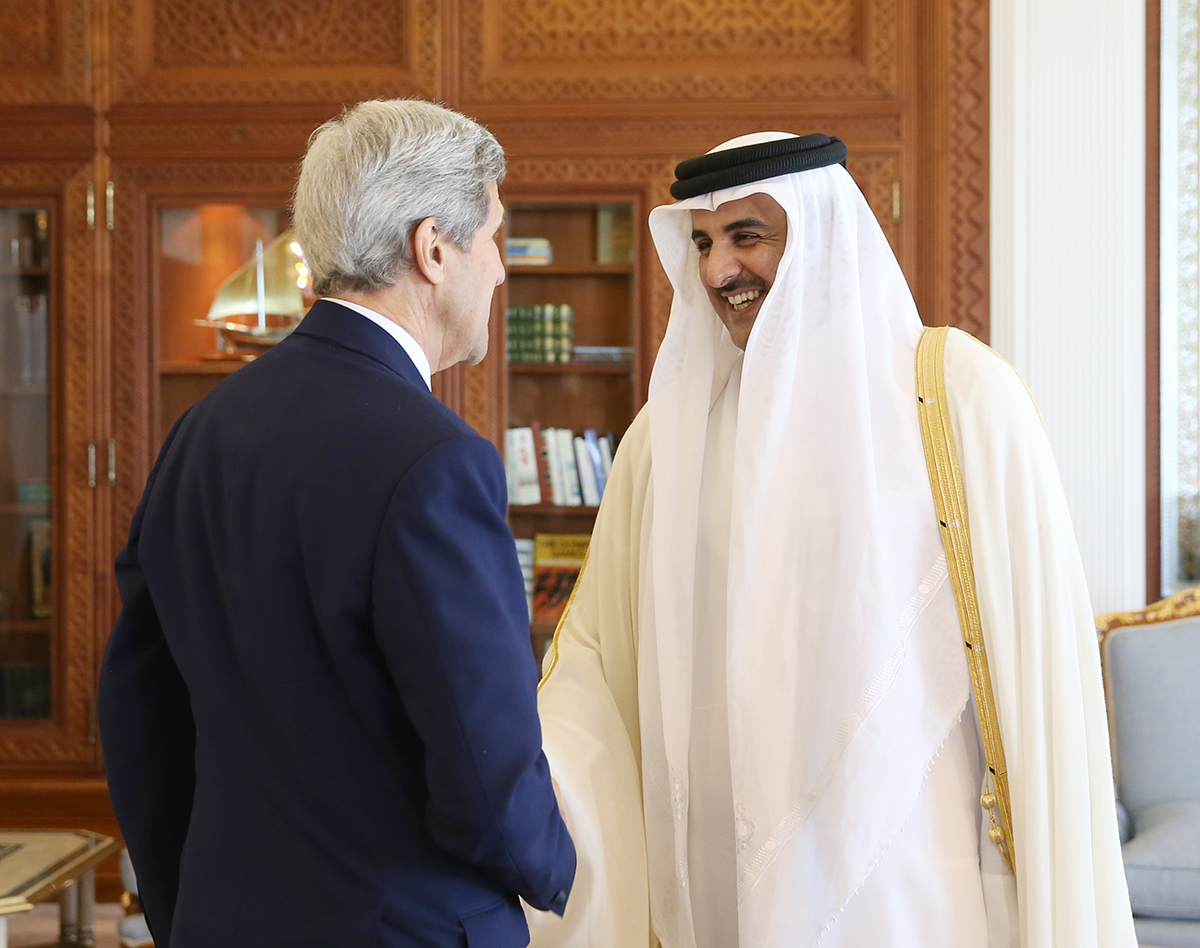 His Highness The Amir Sheikh Tamim bin Hamad Al Thani received on Monday US Secretary of State John Kerry and his accompanying delegation, who are currently on a visit to Qatar.
The meeting dealt with a number of topics, reviewing bilateral cooperation and the means to enhance them.

They also discussed a number of regional and international issues of joint interest. This included the latest on the Yemeni crisis, conditions in Syria, counter-terrorism efforts as well as efforts to enhance security and stability in the region.

The US Secretary of State briefed HH The Amir on details of the deal reached between the 5+1 group and Iran on the latter's nuclear programme.
HH The Amir expressed his hope for a Middle East that is free of weapons of mass destruction, or a race towards acquiring them.
HH The Deputy Amir Sheikh Abdullah bin Hamad Al Thani attended the meeting.