HH The Amir Receives GCC Foreign Ministers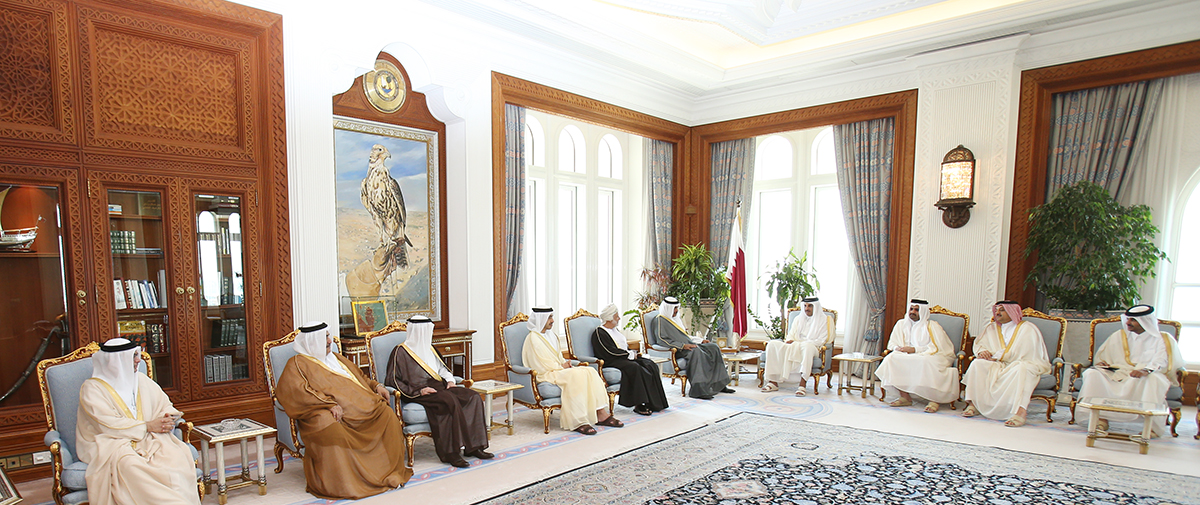 His Highness The Amir Sheikh Tamim bin Hamad Al Thani received today at the Amiri Diwan the GCC foreign ministers, who called on HH The Amir to greet him on the occiasion of their visit to the country to attend their joint meeting with US Secretary of State John Kerry.
Talks during the meeting dealt with prospects of joint GCC work towards a number of regional and international issues in addition to the latest developments in the region.
HH The Amir wished the ministers success in their meeting to come up with outcomes that will enhance stability in the region.
The meeting was attended by HH The Deputy Amir Sheikh Abdullah bin Hamad Al Thani.