HH The Amir Receives President of Yemen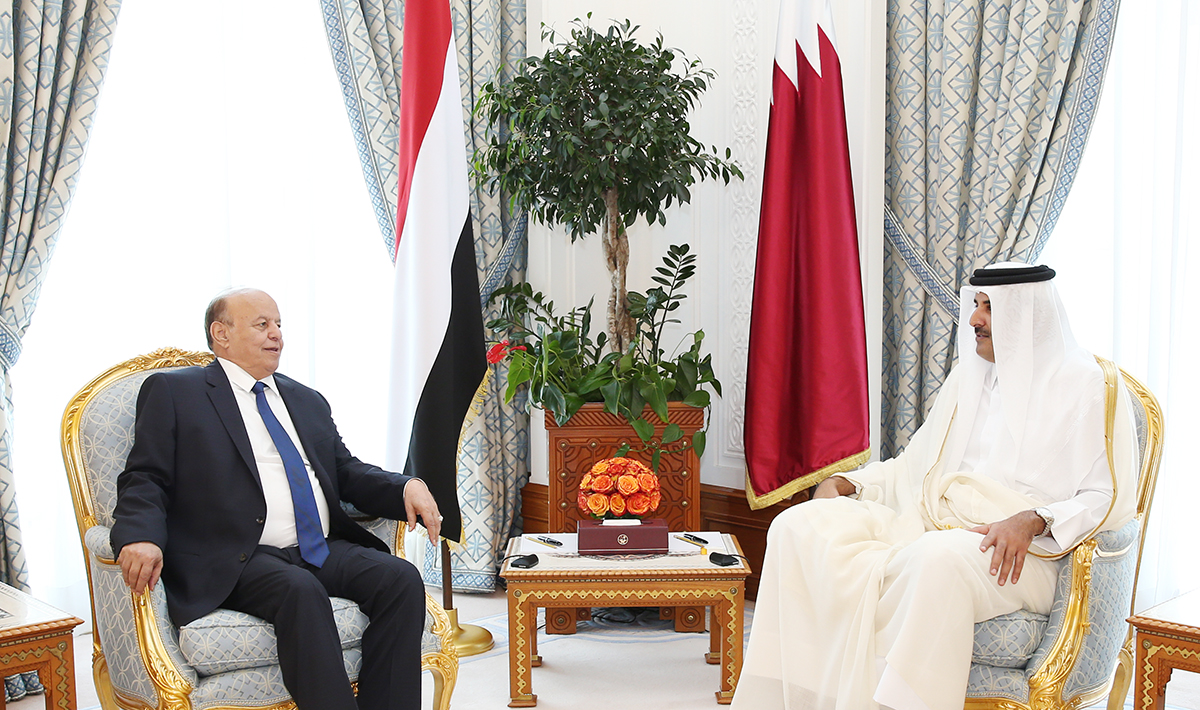 His Highness The Amir Sheikh Tamim bin Hamad Al Thani received on Tuesday with HE the President of Yemen Abd Rabu Mansour Hadi at the Amiri Diwan.
Talks during the meeting dealt with fraternal relations between the two countries and means to promote these relations in addition to a host of topics of mutual interest.
HE President Hadi briefed HH The Amir on the latest field developments in Yemen and the international efforts for supporting legitimacy in the country. He extended his thanks to HH The Amir and to the State of Qatar and to the coalition member states for supporting the achievement of security and stability in Yemen.
HH The Amir stressed the State of Qatar's and the GCC States' keenness on Yemen's unity, territorial integrity, respect for its sovereignty and legitimacy and supporting the completion of the political process on the basis of the Gulf Initiative, the outcomes of the Yemeni national dialogue and the related UN Security council's resolutions.
HH The Deputy Amir Sheikh Abdullah bin Hamad Al Thani attended the meeting.
On the Yemeni side, the meeting was attended by members of the delegation accompanying HE the President of Yemen.