HH The Amir Receives Brazilian Ambassador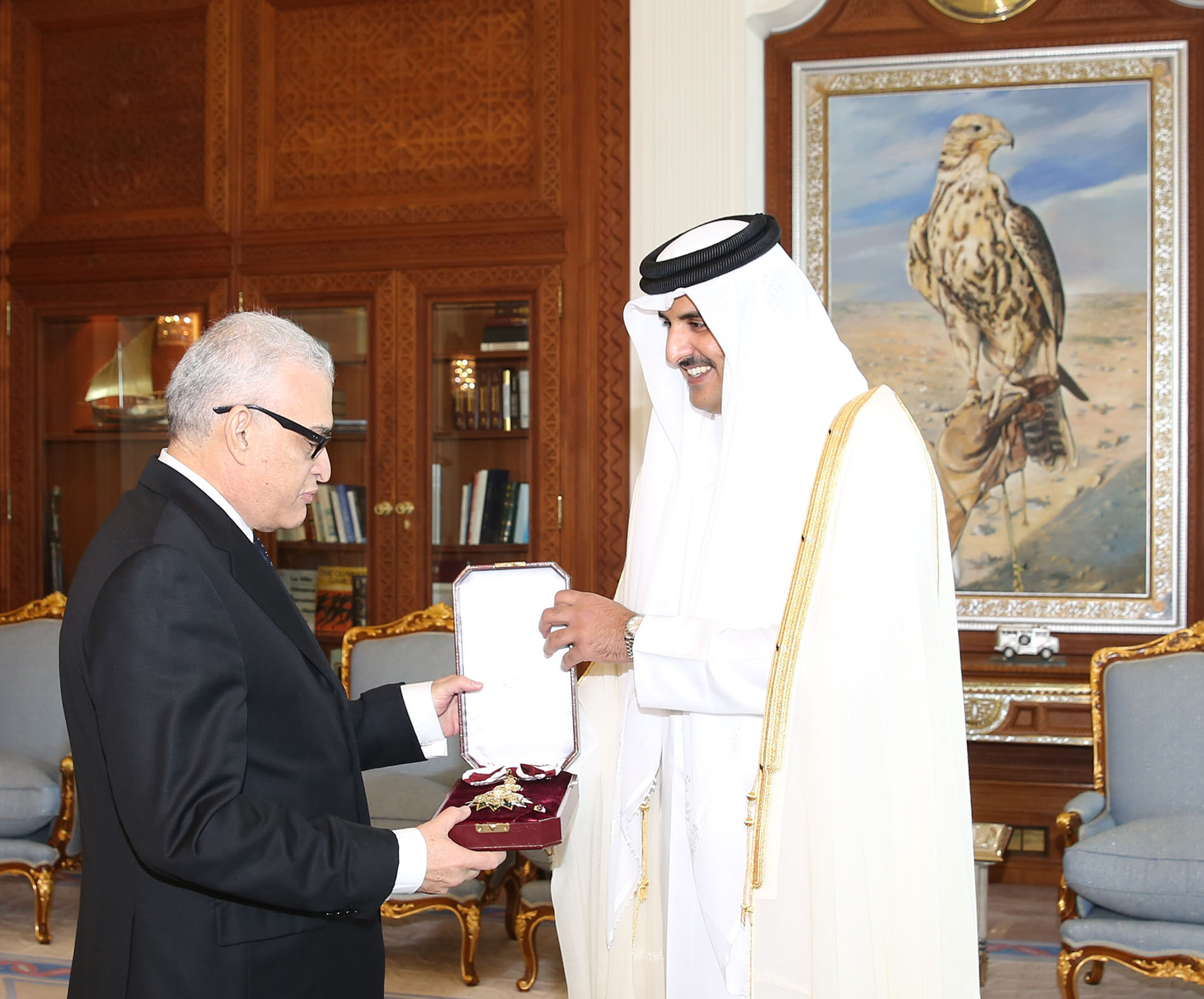 His Highness The Amir Sheikh Tamim bin Hamad Al Thani received on Sunday morning at his Amiri Diwan office HE the Ambassador of the Federative Republic of Brazil to Qatar Tadeu Valadares on the occasion of the expiry of his tour of duty in the country.

At the outset of the meeting, HH The Amir awarded HE the Brazilian Ambassador the Sash of Merit in appreciation of the efforts he exerted in enhancing bilateral ties between the two countries, wishing him success in his future mission and for further progress and prosperity for bilateral relations between the State of Qatar and Brazil.
For his part, the Brazilian Ambassador expressed his thanks and appreciation to HH The Amir and the State officials for the cooperation he touched during his mission.