HH The Amir Receives GCC Chief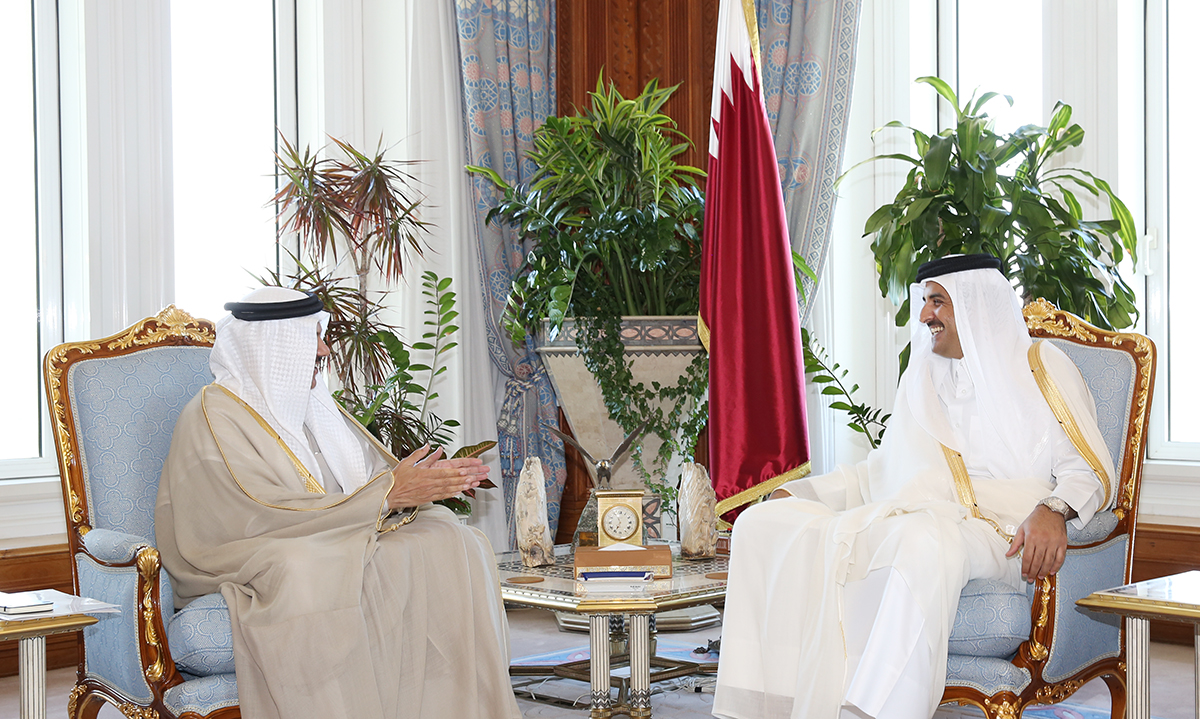 His Highness The Amir Sheikh Tamim bin Hamad Al Thani received in his office at the Amiri Diwan this morning Dr. Abdullatif bin Rashid Al Zayani, the Secretary-General of the Cooperation Council for the Arab states of the Gulf (GCC).
During the meeting, the GCC Secretary-General briefed HH The Amir on the latest preparations for the thirty-fifth session of the Supreme Council for their Majesties and Highnesses the leaders of the Gulf Cooperation Council (GCC), due to be held in Doha on 9-10 December.
Talks during the meeting also dealt with a number of topics on promoting joint collaborative work between the GCC states.
HH The Amir expressed his appreciation for the efforts being exerted by the GCC Secretary-General and his assistants at the General Secretariat in support of the GCC joint action in order to achieve more accomplishments aimed at developing the work of the GCC and serving the interest of its peoples.