HH The Amir Holds Talks with President of Gambia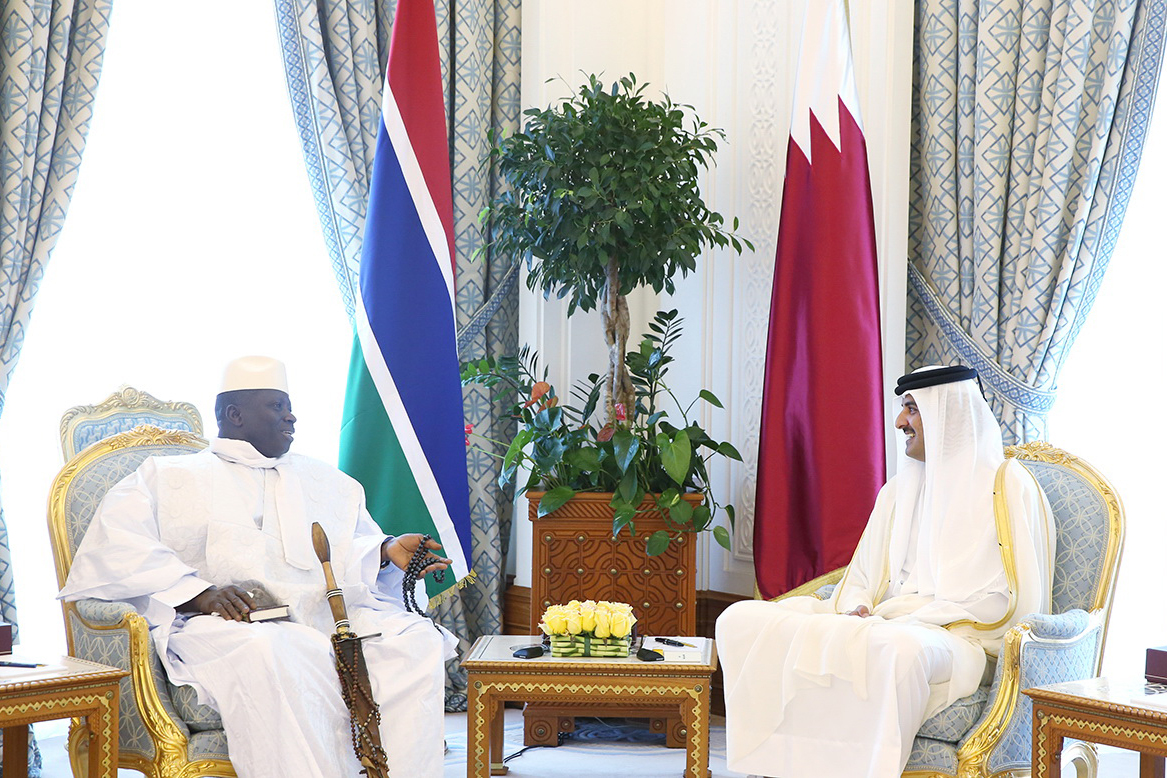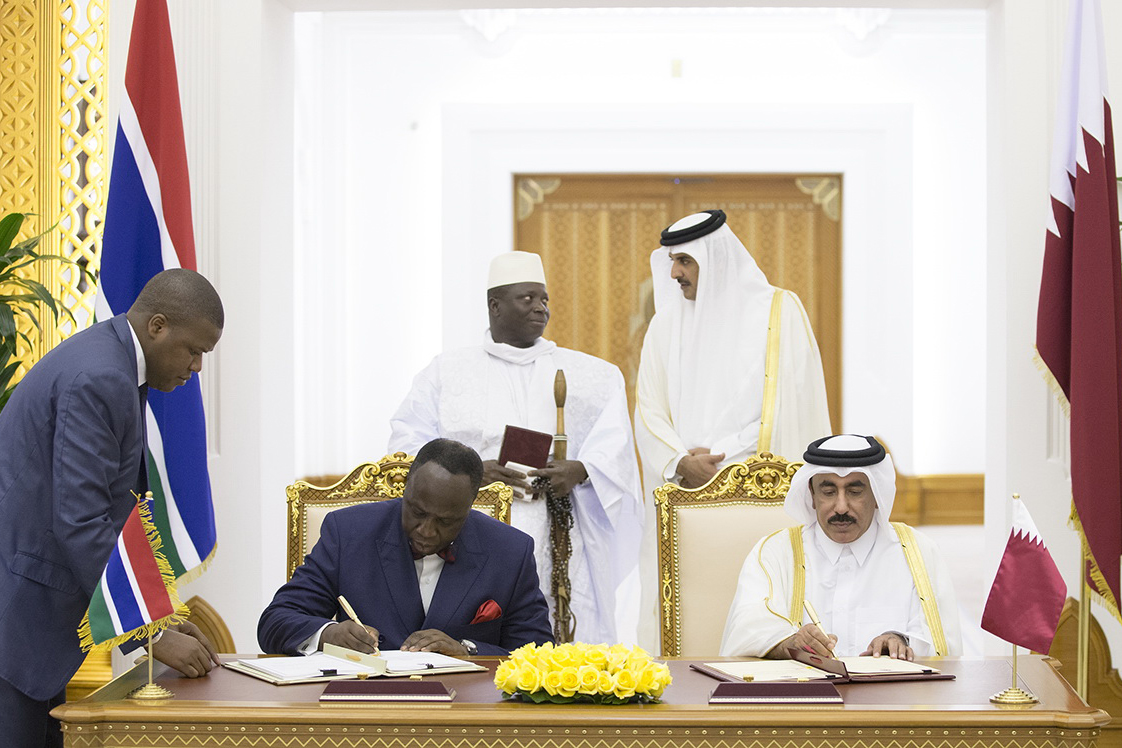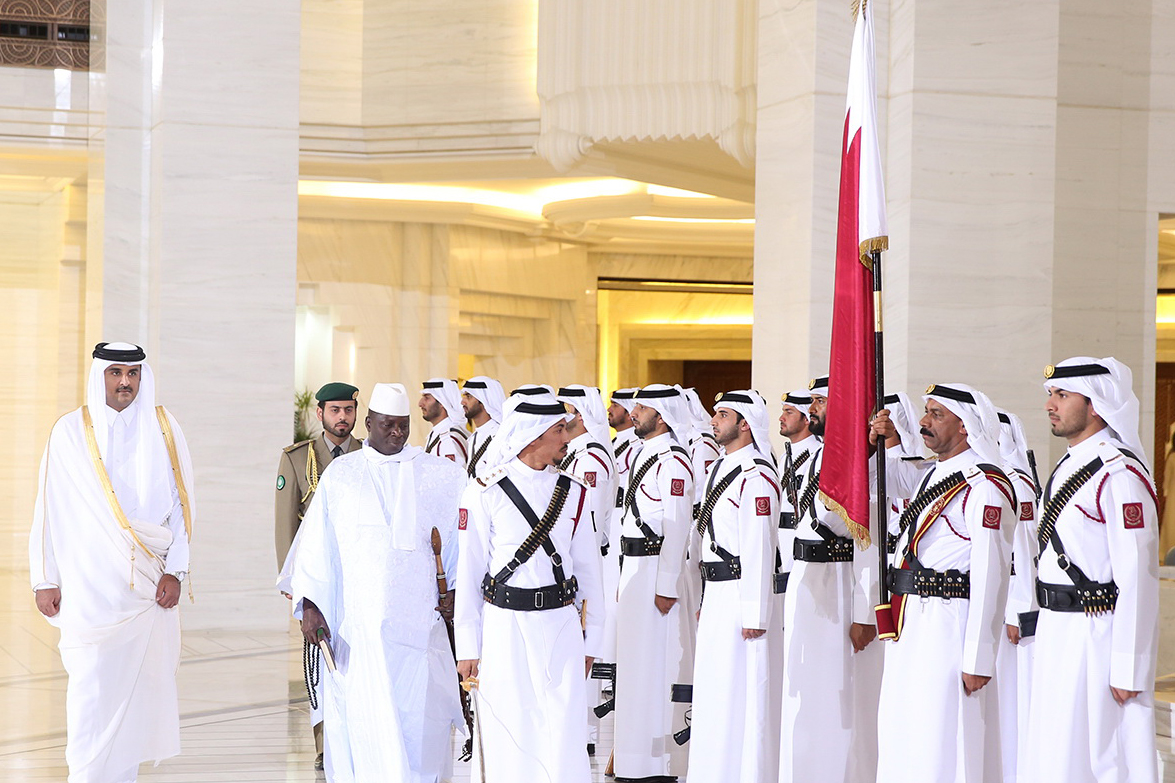 Qatar and Gambia held on Tuesday afternoon at the Amiri Diwan a session of official talks co-chaired by His Highness The Amir Sheikh Tamim bin Hamad Al Thani and the Gambian President Yahya Jammeh.
The session focused on bilateral relations between the two countries and ways of enhancing them in addition to issues of common concern.
HH The Deputy Amir Sheikh Abdullah bin Hamad Al Thani and a number of ministers attended the session. On the Gambian side, members of the official delegation accompanying President Yahya Jammeh attended the session.
Following the session, HH The Amir and the Gambian President Yahya Jammeh witnessed the signing of two agreements between governments of the State of Qatar and the Republic of the Gambia on the avoidance of double taxation and prevention of fiscal evasion with regard to taxes on income and on air services.
HH The Amir hosted a luncheon banquet in honour of the Gambian President and his accompanying delegation.
HE the President of Gambia arrived earlier at the Amiri Diwan where he was accorded an official reception ceremony.