HH The Amir Holds Official Talks Liberian President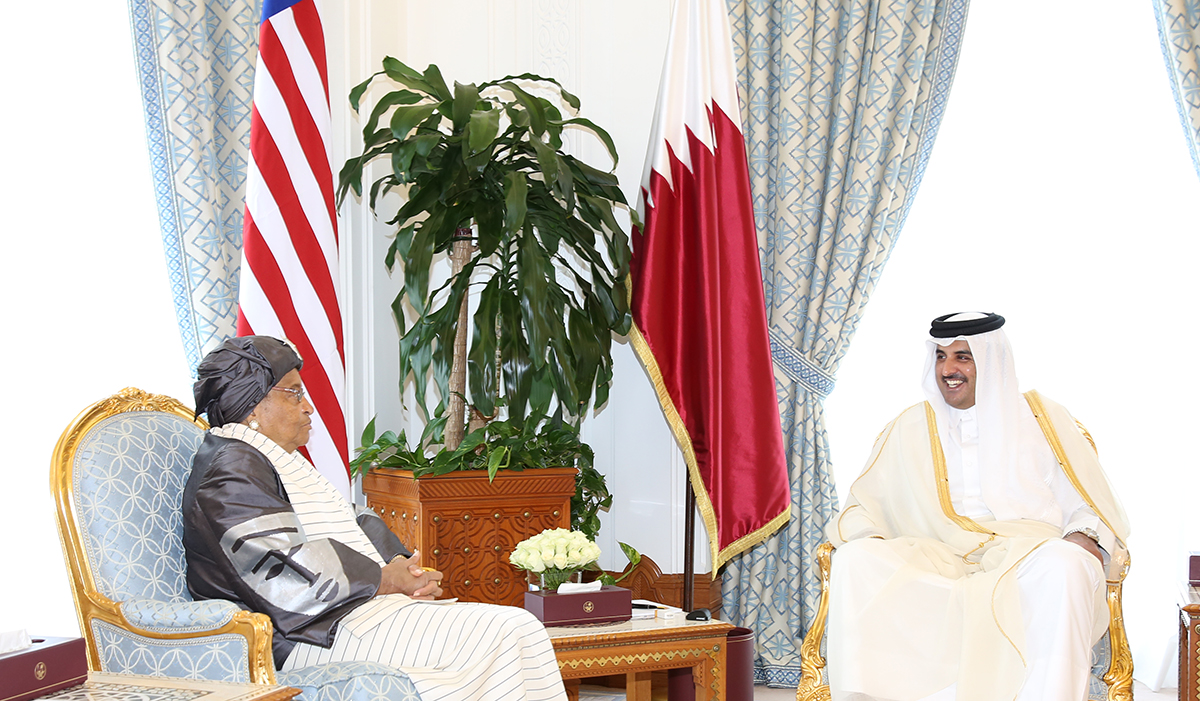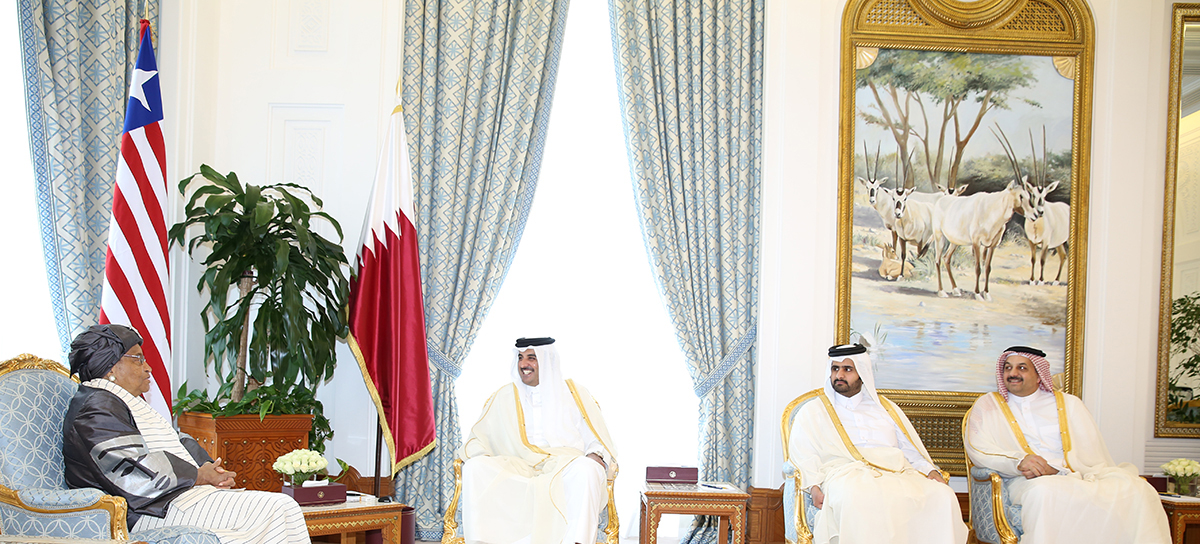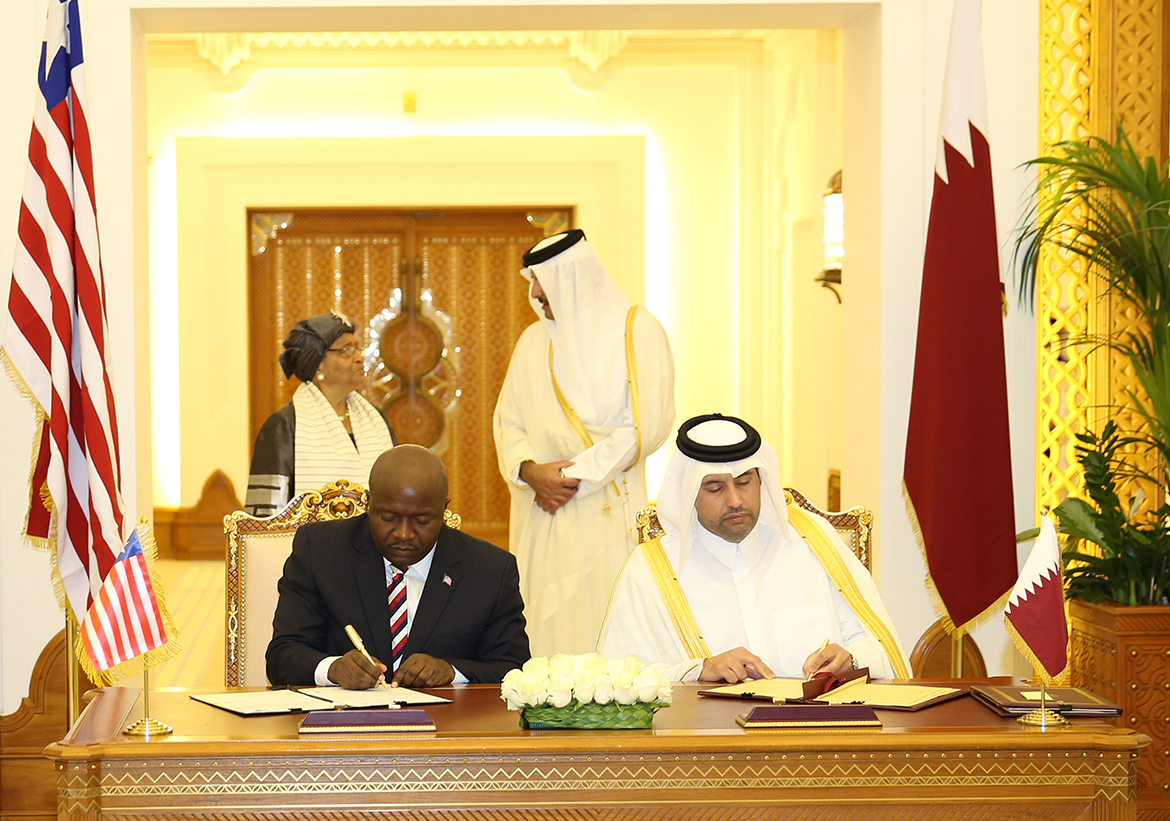 A round of official talks started at the Amiri Diwan on Wednesday between the state of Qatar led by His Highness The Amir Sheikh Tamim bin Hamad Al Thani and the Republic of Liberia headed by President Ellen Johnson Sirleaf who is now visiting Qatar.
A number of their excellencies the ministers attended the talks along with their excellencies the members of the official delegation accompanying the Liberian President.
During the talks the two sides reviewed ties of joint cooperation and means of enhancing and updating them. A set of other issues of mutual concern was also taken up.
HH The Amir and the guest president witnessed the signing of a number of agreements inter-alia an economic, trading and technical cooperation agreement between the governments of Qatar and Liberia, an agreement on encouragement and protection of mutual investments between the governments of the two countries, a third agreement on air transport, a fourth on regulating the use of Liberian workers in Qatar between them and the last one on air service between the two governments.
Later HH The Amir hosted a luncheon banquet in honour of the Liberian president and the official accompanying delegation.
The Liberian President Ellen Johnson Sirleaf arrived at the Amiri Diwan earlier and was accorded a red-carpet reception ceremony.