HH The Amir and Bulgarian President Hold Official Talks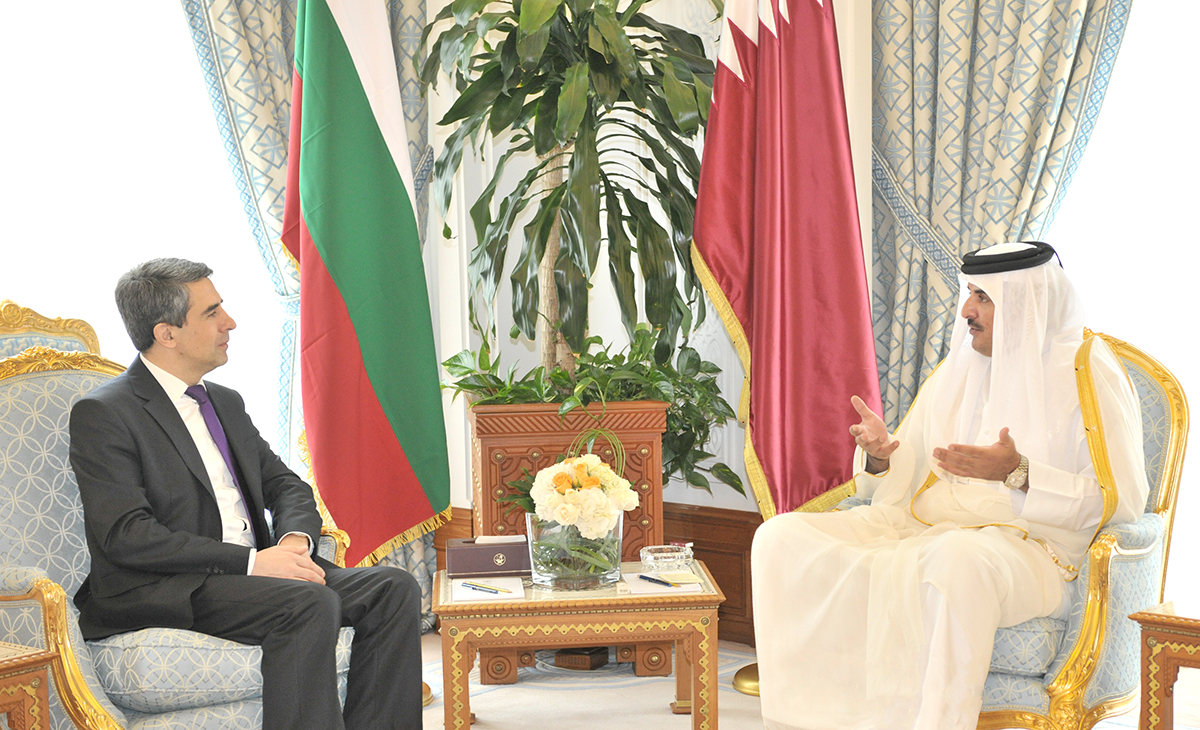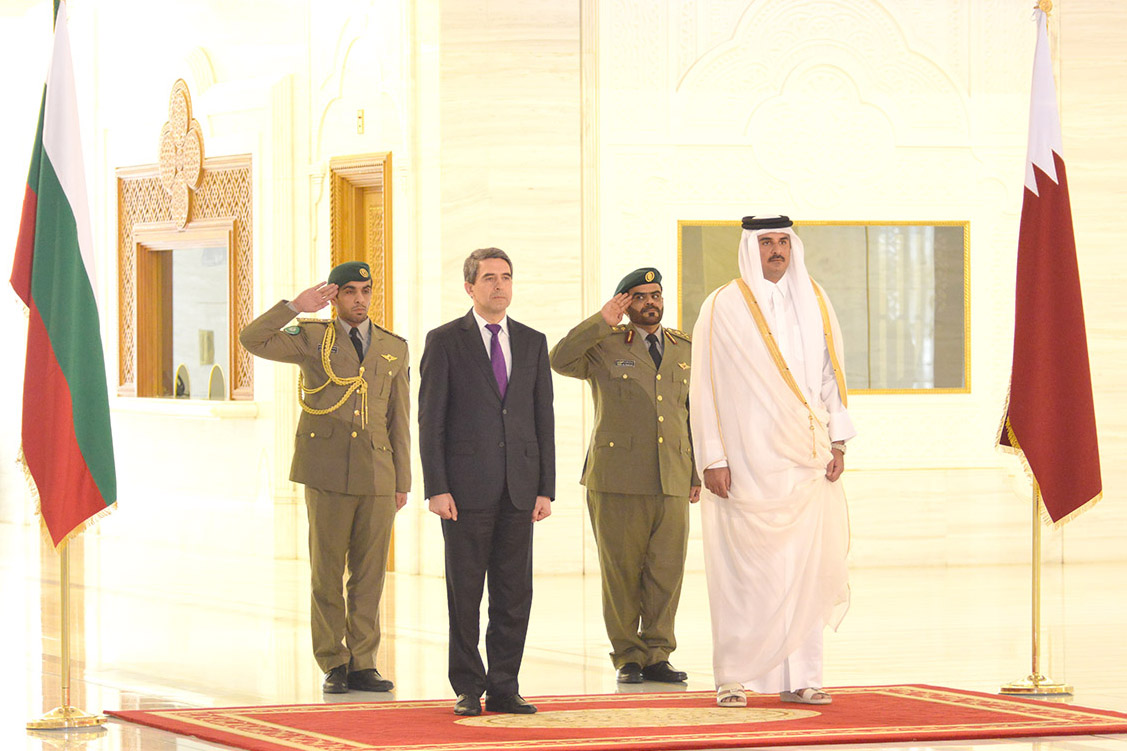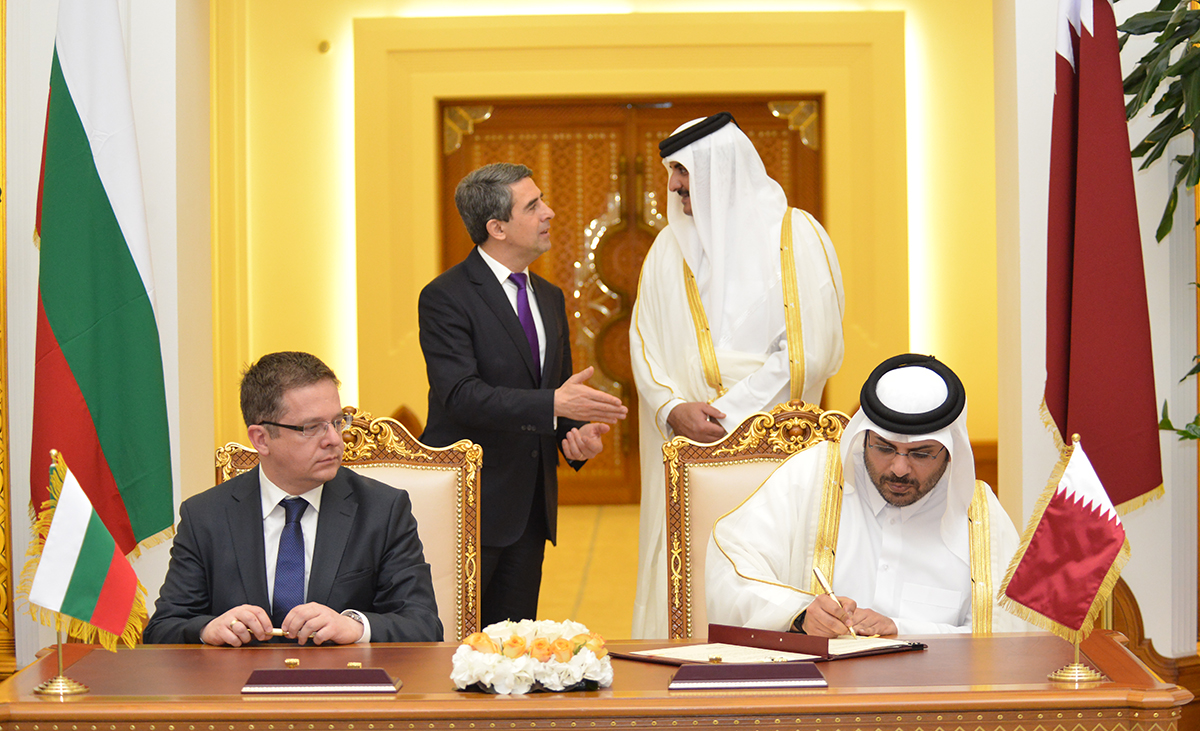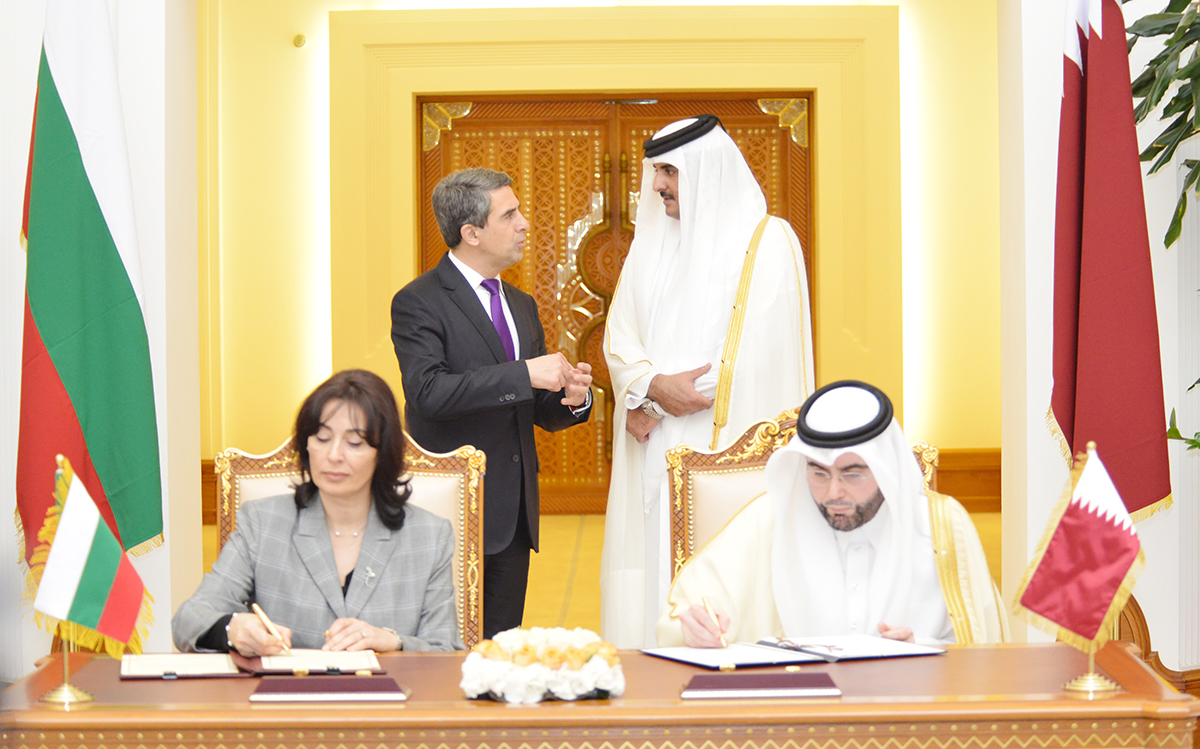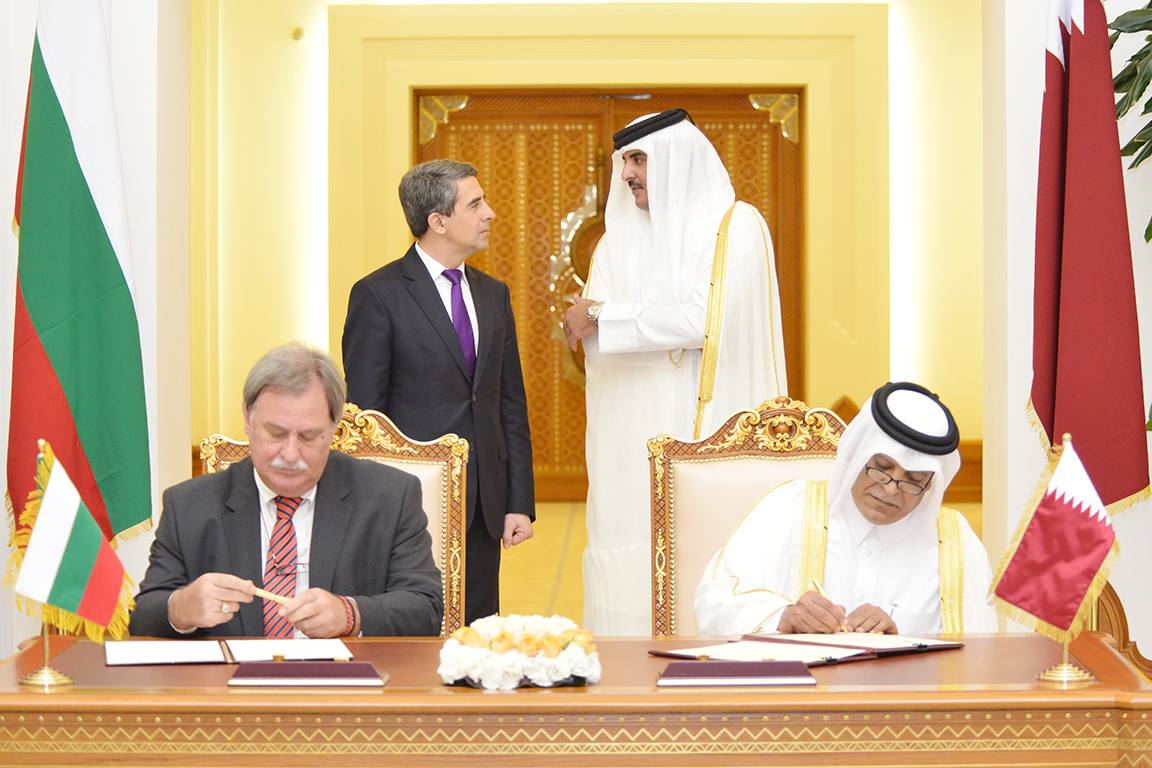 A round of official talks kicked off at the Amiri Diwan Premises on Tuesday between HH The Amir Sheikh Tamim Bin Hamad Al Thani and visiting Bulgarian President Rosen Plevneliev.
A number of their excellencies the ministers attended the talks which were also attended by their excellencies the members of the official delegation accompanying President Rosen Plevneliev.
The two sides reviewed ties of cooperation between the two countries and means of boosting them in all areas.
HH The Amir and the Bulgarian distinguished guest witnessed the signing of a twin cities agreement between Doha City Municipality and Sofia City Municipality, a memorandum of understanding (MoU) for joint cooperation in diplomatic training between the diplomatic institute at the ministry of foreign affairs in Qatar and the diplomatic institute of the Bulgarian foreign minister in addition to a MoU for news exchange and cooperation between Qatar News Agency (QNA) and Bulgarian News Agency (BTA).
Then HH The Amir hosted a luncheon banquet in honour of the Bulgarian president and the accompanying delegation.
Bulgarian President Rosen Plevneliev arrived at the Amiri Diwan Premises earlier today and was accorded a red-carpet reception upon his arrival.