HH The Amir Honours Winners of Appreciative and Incentive State Awards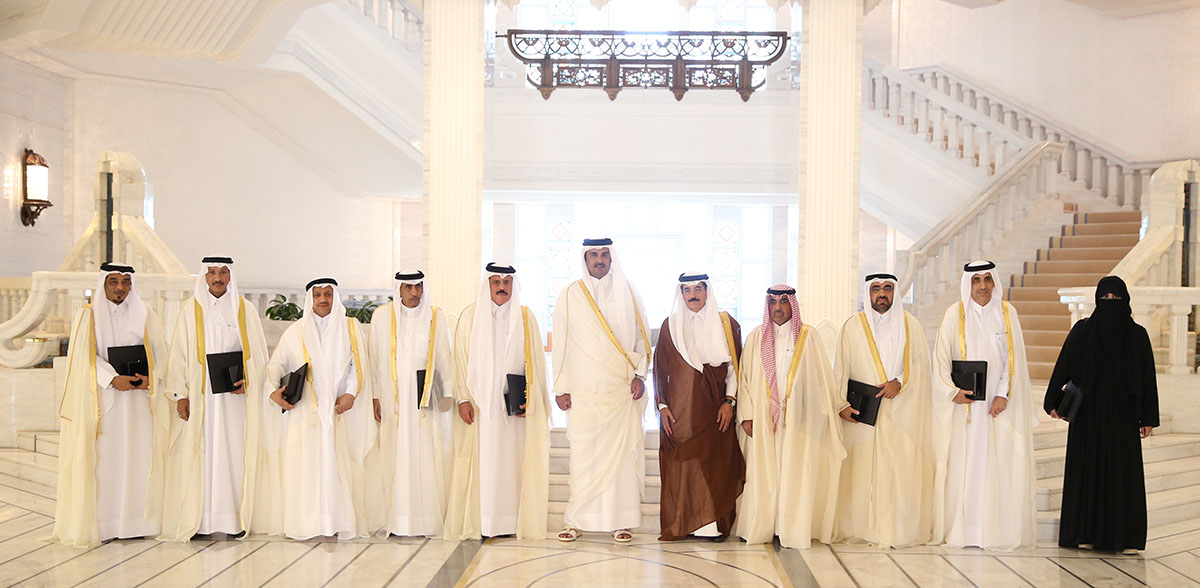 His Highness The Amir Sheikh Tamim Bin Hamad Al Thani honored at the Amiri Diwan here on Tuesday morning the winners of the Qatar's appreciative and incentive state awards in sciences, arts and literature.
HH The Amir bestowed Qatar's appreciative and incentive State awards in their fourth round upon HE Abdul Rahman bin Hamad Al Attiyah, HE Dr. Sheikh Mohammed Bin Eid Al Thani, HE Nasser bin Mubarak Al Ali Al Maadheed, Dr. Hassan Abdulrahim Yousef Al Sayyed, Dr Noura Yusuf Mubarak Al Kuwari, Dr. Khaled Nasser Mohammed Al Khater, Dr. Mariam Ali Sultan Al Ali Al Maadheed, Dr. Rashid Abdul Qader Mohammed Al Amari, Hamad Abdullah Hamad Al Rumaihi and Khalifa Abdullah Jassim Al Muraikhi.
HH The Amir commended the winners' efforts and their distinguished performance and appreciative role in their work, wishing them every success in rendering service to their homeland.
For their part, the honoured expressed their gratitude and deep thanks to HH The Amir for this honor, stressing meantime their due keenness to continue rendering service to their country under the wise leadership of HH The Amir.