HH The Amir Receives Qatar National Football Team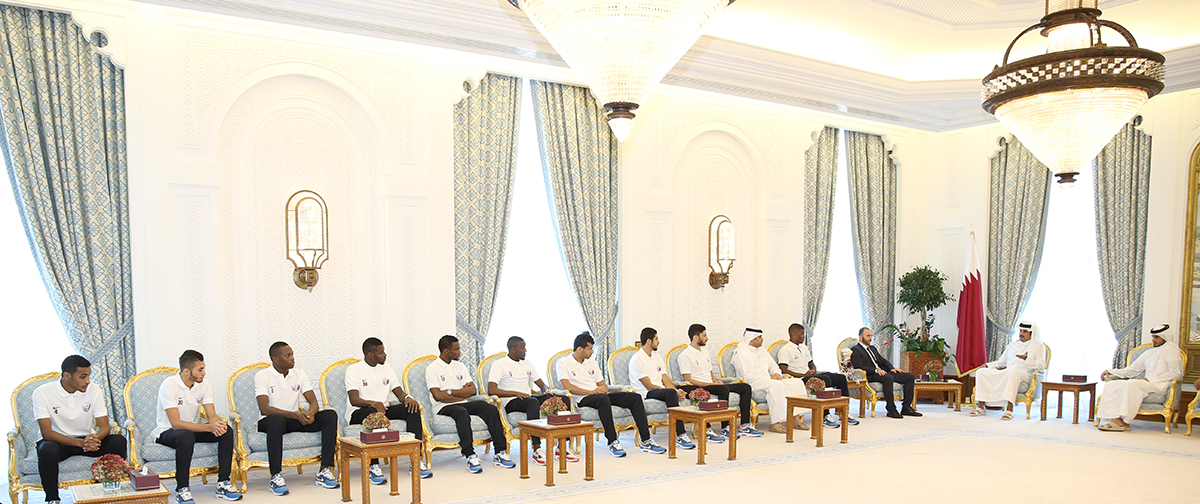 His Highness The Amir Sheikh Tamim bin Hamad Al Thani received today at the Amiri Diwan Qatar National Football Team, the winners of the 22nd Gulf Cup, which was held in the brotherly Kingdom of Saudi Arabia.
At the outset, HH The Amir congratulated the players and members of the administrative and technical staff for their achievement of winning the Gulf Cup for the third time, describing it as a step forward to be added to the overall achievements of the Qatari sport.
HH The Amir also praised their standard and the results they achieved during the tournament in which they were crowned as Gulf Cup Champions, stressing, in the meantime, the keenness on the completion of the march towards the realization of further achievements and sport championships in the future especially in the availability of potentials and capacities. HH The Amir advised them to continue their cooperation and to work in a one team spirit.
The audience was attended by HH Sheikh Jassim bin Hamad Al Thani, the Personal Representative of HH The Amir.