HH The Amir Receives Abbas and Mishaal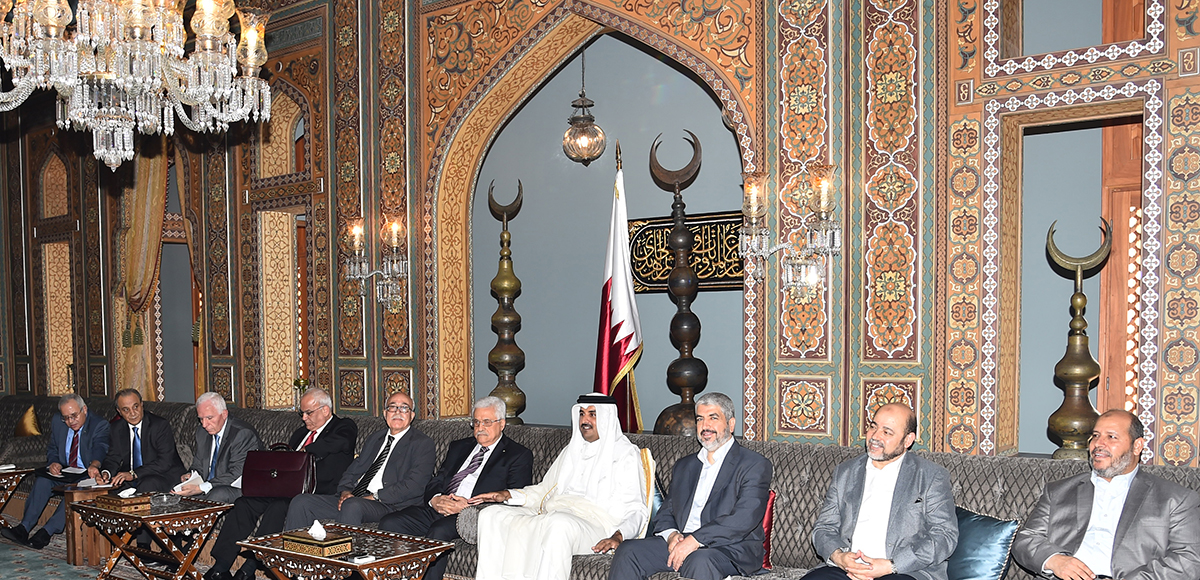 His Highness The Amir Sheikh Tamim bin Hamad Al Thani received Friday at Al Bahar Palace President of the brotherly State of Palestine Mahmoud Abbas and President of the Political Bureau of Islamic Resistance Movement (Hamas) Khalid Meshaal.
During the meeting, they discussed the situation in Gaza Strip, especially the ongoing Israeli aggression and the need for moves on various levels to halt it and end the siege clamped on Gaza, as well as the attainment of all the demands of the Palestinian people.
They also discussed moves to obtain a United Nations resolution that sets a time-frame for an end to the occupation and the establishment of the independent Palestinian state in accordance with the borders of 1967 with East Jerusalem as its capital.
For his part, HH The Amir underlined during the meeting that the State of Qatar will continue support for Gaza and its steadfastness against occupation.
HH The Amir stressed that there is no change in the firm stances of Qatar towards the Palestinian cause in order to achieve its legitimate demands.