HH The Amir Holds Official Talks with Kenya President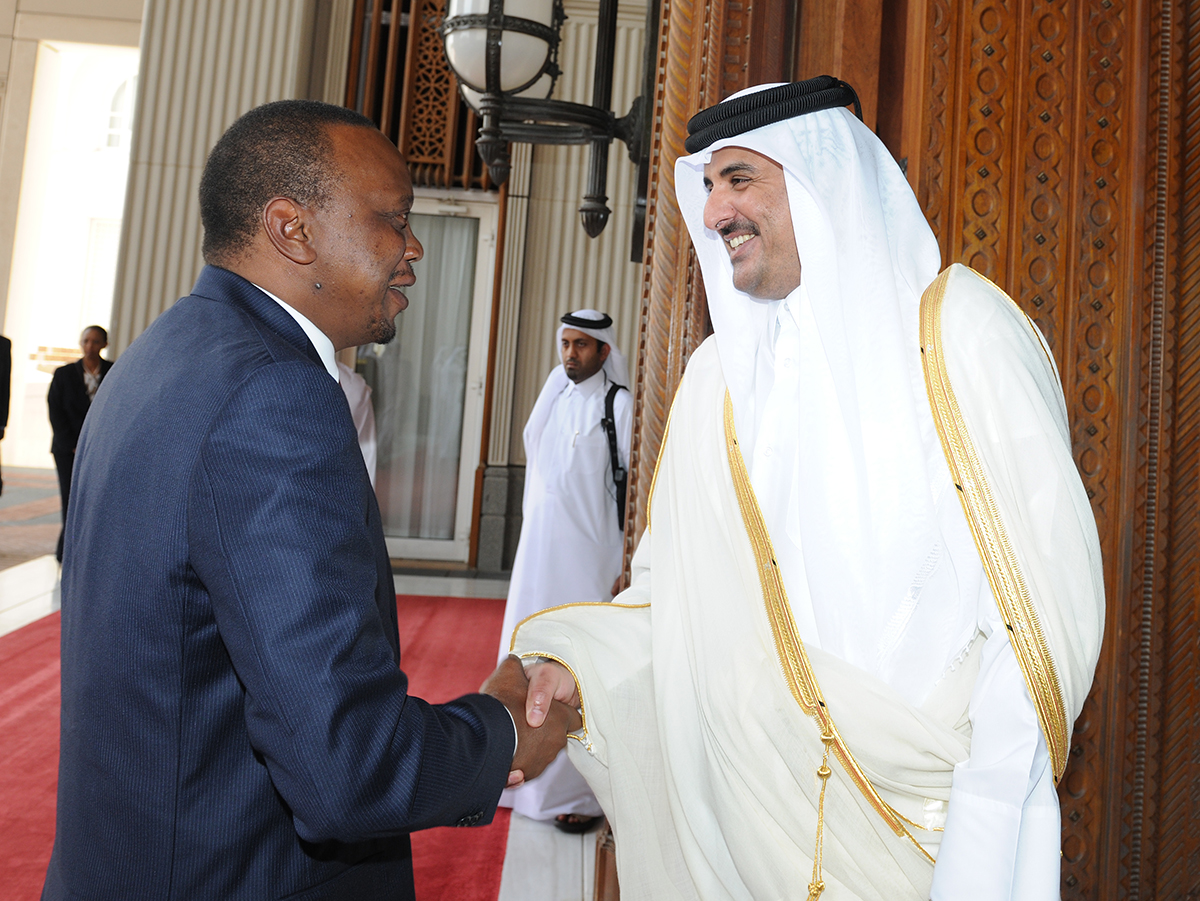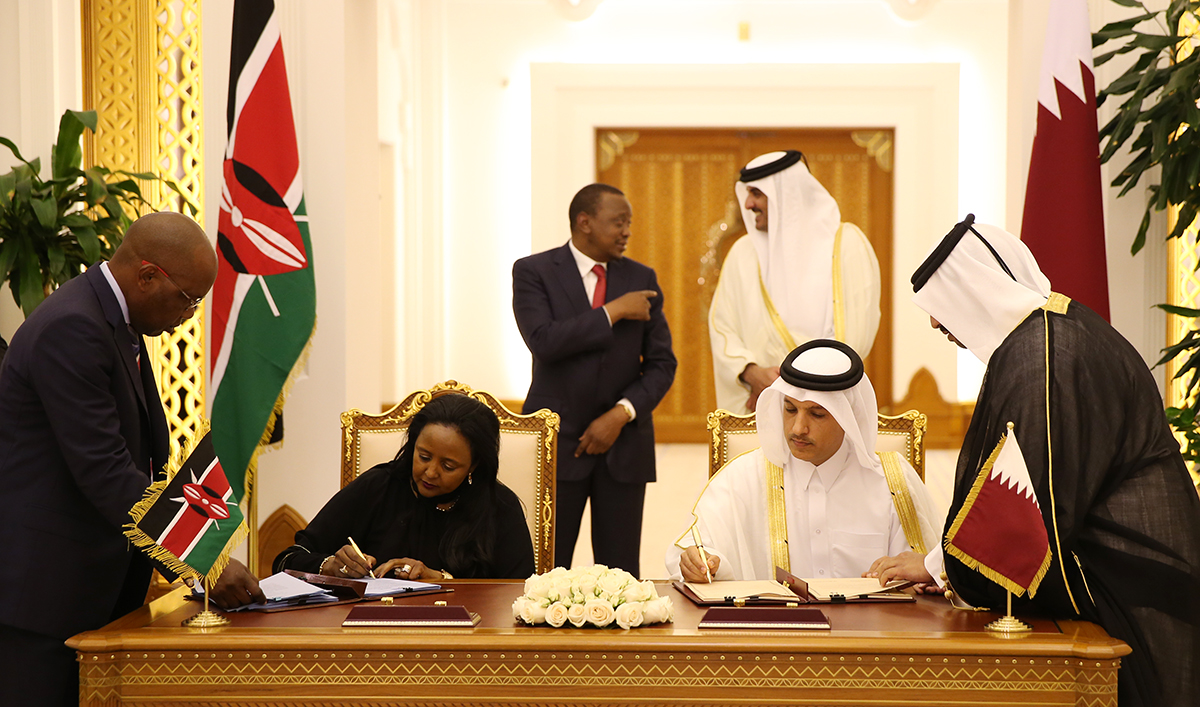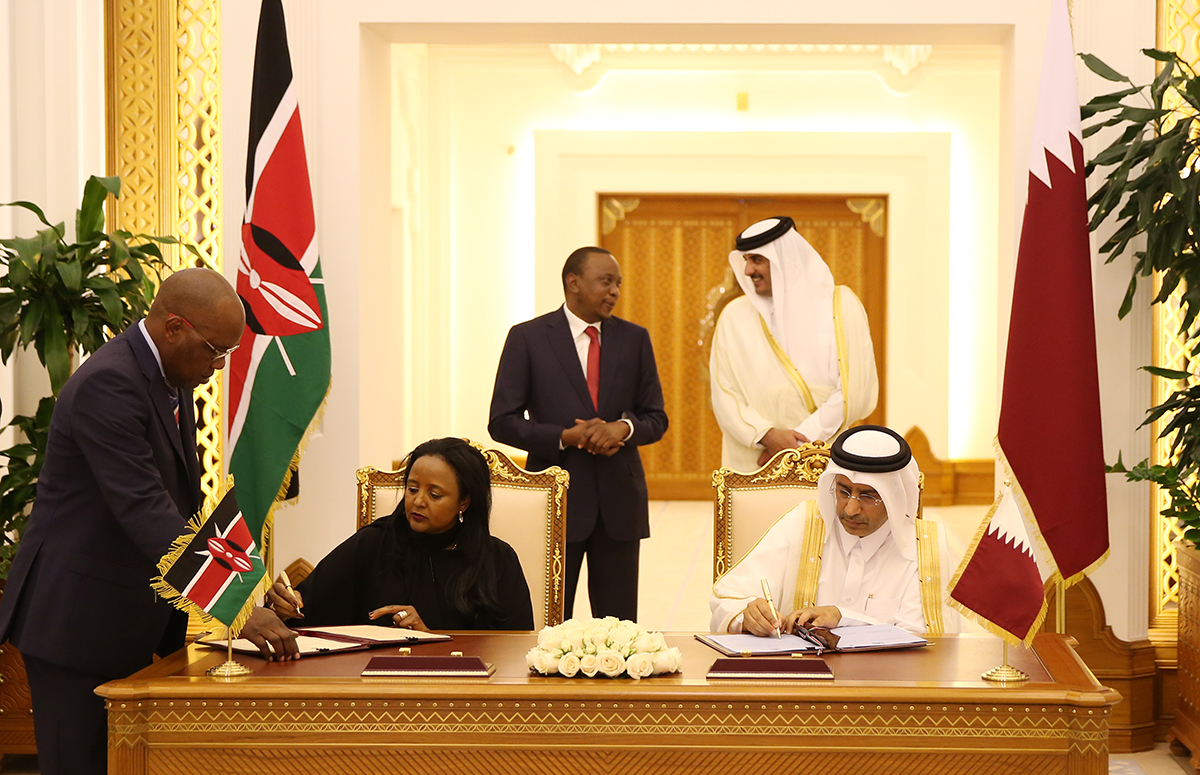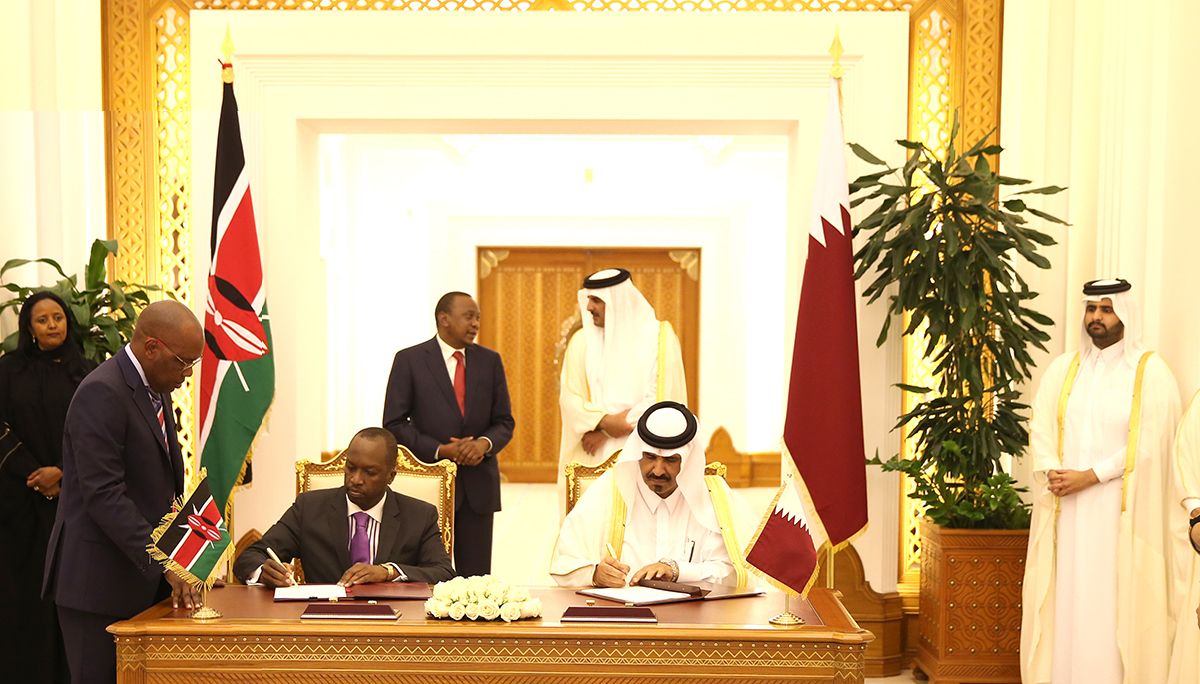 Qatar and Kenya held a round of official talks on Wednesday between HH The Amir Sheikh Tamim bin Hamad Al Thani and Kenyan President Uhuru Kenyatta.
During the session, the two sides reviewed relations between the two countries and means of enhancing and developing them. They discussed a set of issues of mutual concern as well.
A group of Their Excellencies the ministers were present along with members of the official delegation accompanying the guest president.
In the wake of the session, HH The Amir and the Kenyan president patronized the signing of a number of agreements and memoranda of understanding, namely: an agreement on economic, commercial and technical cooperation between the governments of Qatar and Kenya, an agreement on the encouragement and mutual protection of investments between the two governments, a cooperation agreement in the legal field between the two governments, and an agreement on the avoidance of double taxation and prevention of fiscal evasion on income tax.
The two sides also signed a memorandum of understanding (MoU) in the field of mining between Qatar Mining and Kenya's Ministry of Mining, an MoU between Qatar Chamber and Kenya's National Chamber of Commerce and Industry, and another MoU on the development of an electricity station in Kenya between Nebras Power and Kenya Electricity Generating Company.
HH The Amir then hosted a luncheon banquet in the honor of the Kenyan president and the accompanying delegation.
The guest president arrived earlier at the Amiri Diwan where an official reception was accorded to him.