HH The Amir Holds Official Talks with Polish President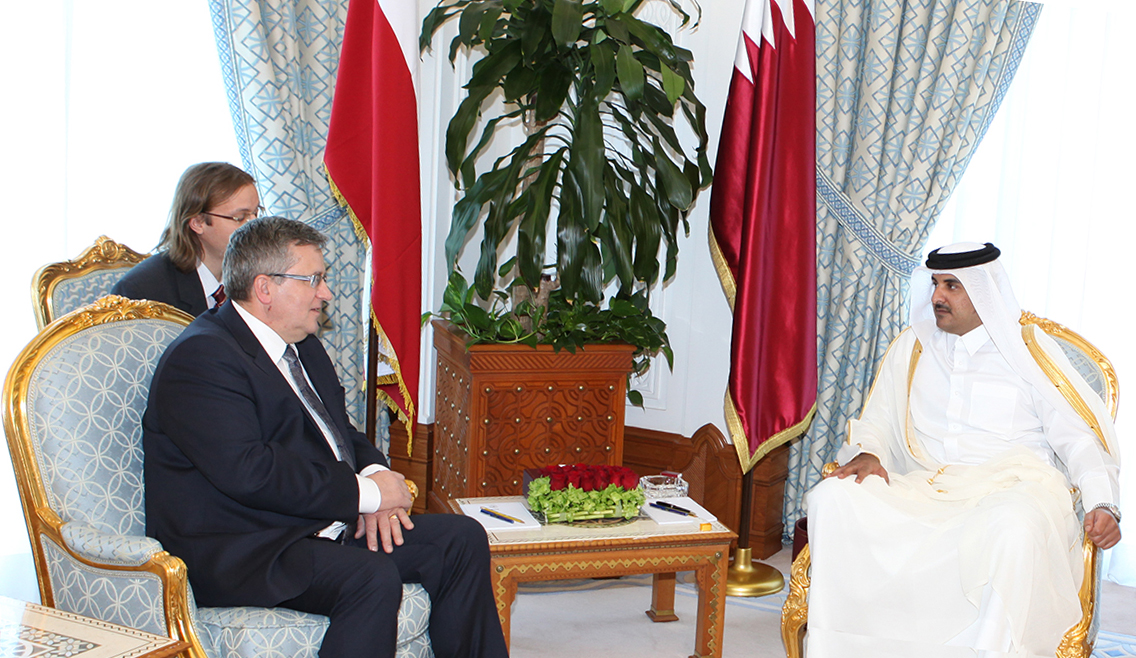 An official session of talks was held today at the Amiri Diwan between the State of Qatar led by HH The Amir Sheikh Tamim bin Hamad Al Thani and the Republic of Poland, led by President Bronislaw Komorowski.
A number of Sheikhs and ministers attended the meeting. On the Polish side, members of the official delegation that accompanied the President attended the meeting. Discussions during the session dealt with bilateral relations and the means to advance them and issues of joint interest. Matters of mutual concern were also reviewed.
HH The Amir and the Polish President witnessed the signing of a Memorandum of Understanding (MoU) in the sports field between the Qatari and Polish Olympic Committees and a letter of intent between Qatar Minister of Interior and his Polish counterpart, related to providing training to law enforcement departments.
HH The Amir held a luncheon banquet in honour of the Polish President and his accompanying delegation.
The Polish President arrived to the Amiri Diwan earlier today, where he was accorded an official reception ceremony.