HH The Amir Receives Message from President of Russia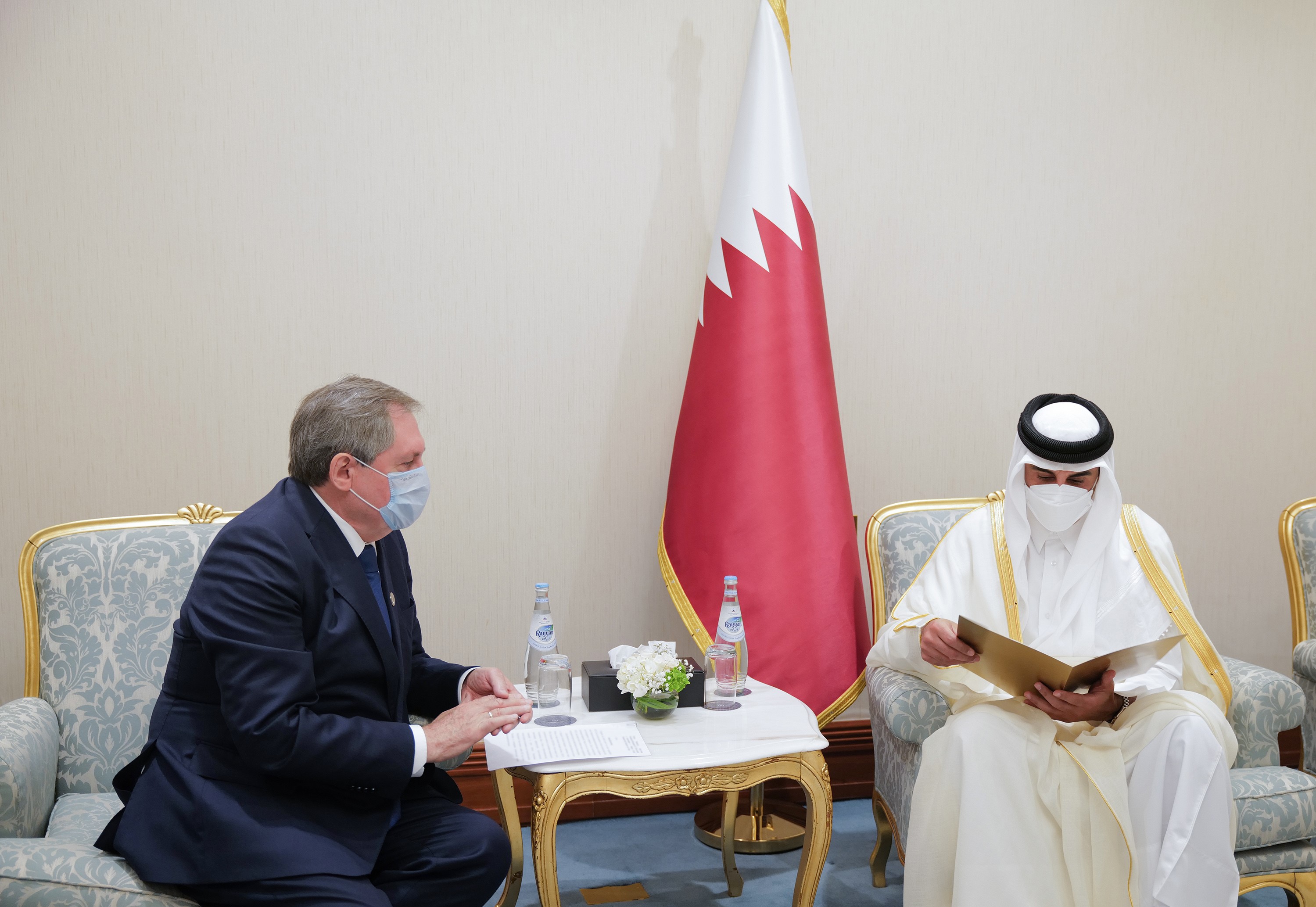 His Highness The Amir Sheikh Tamim bin Hamad Al Thani received a written message from HE President of the Russian Federation Vladimir Putin, pertaining to the bilateral relations between the two friendly countries and means of supporting and enhancing them, in addition to issues of mutual concern.

HE Minister of Energy of the Russian Federation Nikolay Shulginov handed over the message during his meeting with HH The Amir on the sidelines of the Sixth Gas Exporting Countries Forum (GECF) at the Doha Sheraton Hotel Tuesday morning.

The meeting was attended by a number of Their Excellencies the Ministers.