HH The Amir Receives U.S. Secretaries of State and Defense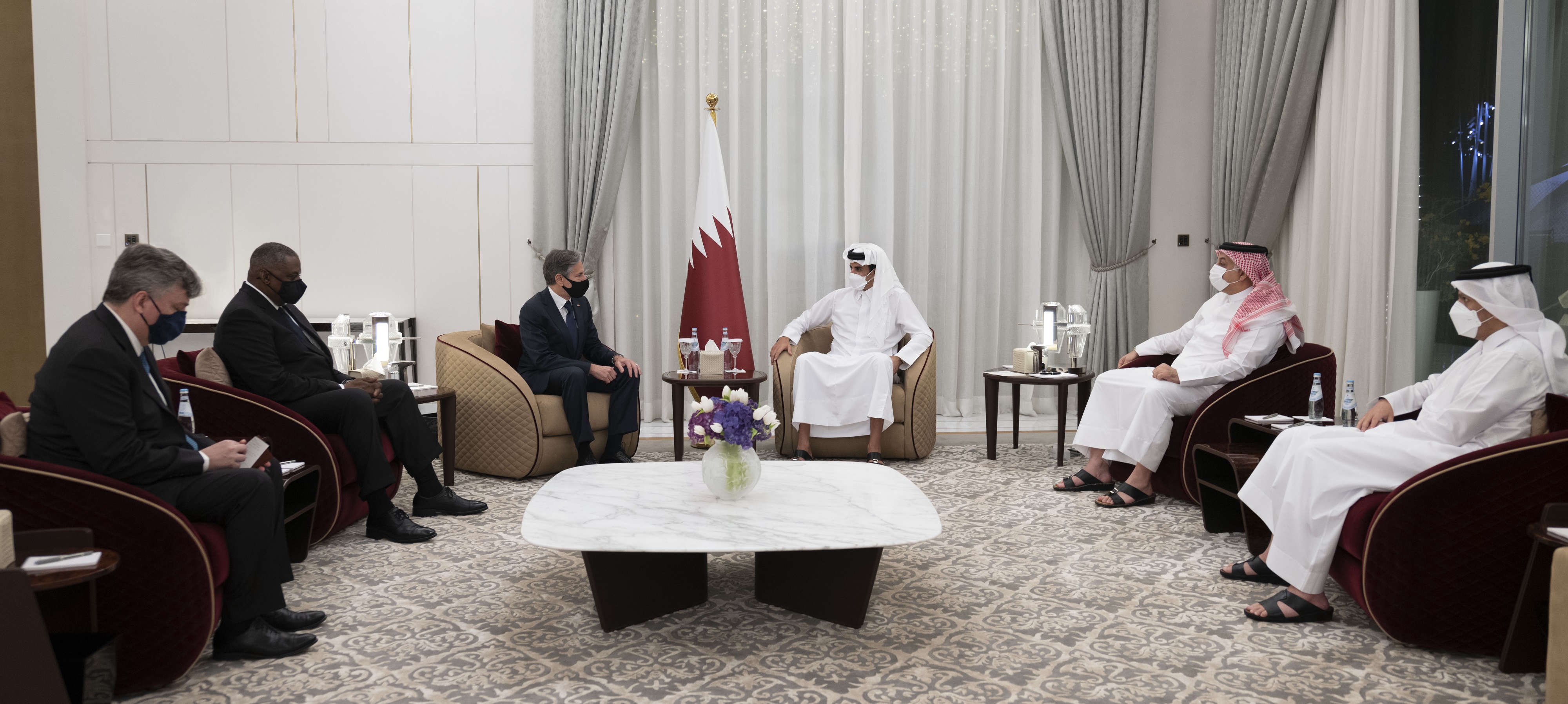 His Highness The Amir Sheikh Tamim bin Hamad Al Thani received HE Secretary of State Antony Blinken and HE Secretary of Defense Lloyd Austin of the United States of America, at the Pearl Palace on Monday evening.

The meeting discussed the most prominent developments in the regional and international arenas, mainly the developments in Afghanistan and the efforts made to enhance security and stability in the country.

In this context, the U.S. Secretaries conveyed the thanks and appreciation of HE U.S. President Joe Biden to HH The Amir for the efforts exerted by the State of Qatar in support of the peace process in Afghanistan, and its pivotal role in facilitating the evacuation operations of U.S. nationals as well as the citizens of allied countries and Afghan civilians; in addition to Doha's hosting of the negotiations between the U.S. and Taliban.

The U.S. Secretaries praised the strong partnership between the two countries and the diplomatic role of the State of Qatar which contributes to maintaining the regional and international peace and security.

The meeting also touched on the strategic relations between the two countries and ways of enhancing and developing them to serve the joint interests of both friendly peoples.