HH The Amir Receives Prime Minister of the National Unity Government of the State of Libya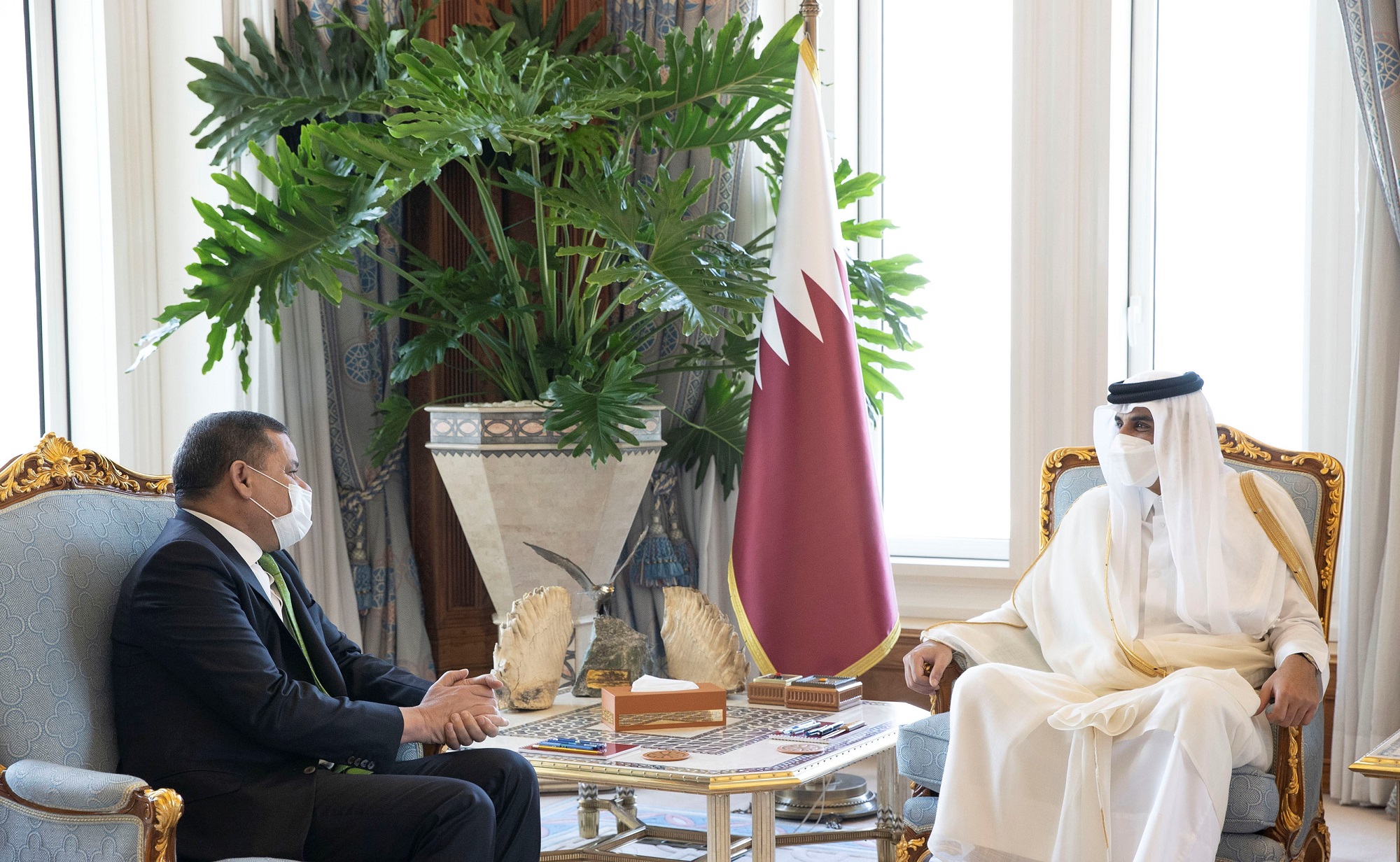 His Highness The Amir Sheikh Tamim bin Hamad Al Thani received this morning at his Amiri Diwan office, HE Prime Minister of National Unity Government of the State of Libya Abdul Hamid Al Dbeibah, and the accompanying delegation on the occasion of his visit to the country.

During the meeting, they reviewed bilateral relations between the two countries and aspects of developing and enhancing them, as well as discussing the developments in Libya.

In this context, HE the Prime Minister of the National Unity government expressed his thanks and appreciation for the efforts of the State of Qatar and its permanent and continuous support for the Libyan people.

HE Abdul Hamid Al Dbeibah also congratulated HH The Amir on the success of the first legislative elections for the Shura Council, wishing the elected members of the Council success in performing their duties, and the Qatari people further progress and development.

The meeting was attended by HE Prime Minister and Minister of Interior Sheikh Khalid bin Khalifa bin Abdulaziz Al Thani.