HH The Amir Receives Message from Sultan of Oman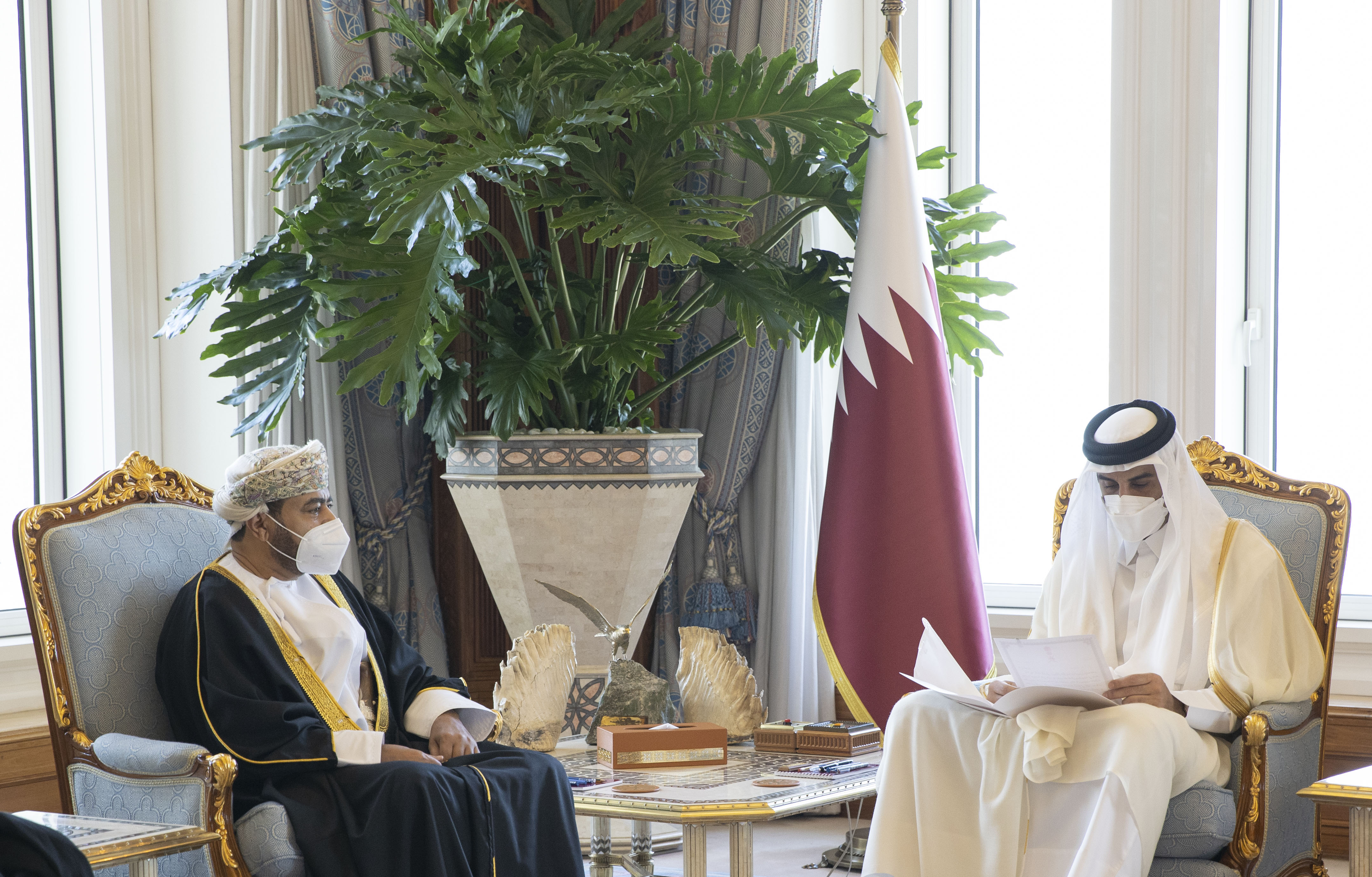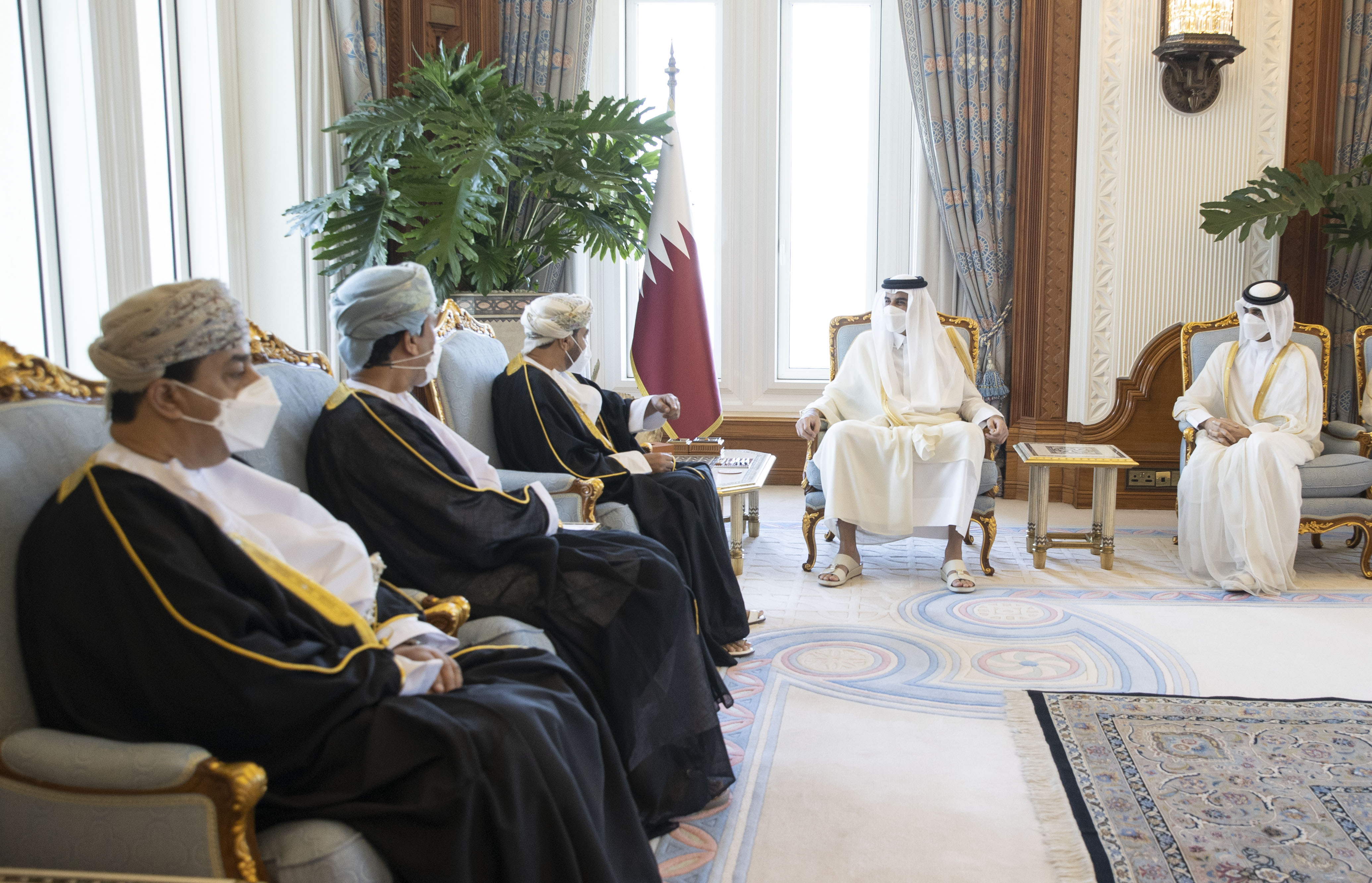 His Highness The Amir Sheikh Tamim bin Hamad Al Thani has received a written message from His Majesty the Sultan of Oman Haitham bin Tarik, pertaining to the strong brotherly relations between the two countries and ways to support and develop them, and the most prominent regional and international issues of common concern.
The message was delivered by HH Fatik bin Fahr Al Said the Special Envoy of His Majesty the Sultan of Oman, when HH The Amir received him this morning at his office at the Amiri Diwan.
At the beginning of the meeting, HH Fatik bin Fahr Al Said conveyed the greetings of His Majesty Sultan Haitham bin Tarik to his brother, HH The Amir, and his wishes for him for good health and happiness, and for the Qatari people continued progress and prosperity.
For his part, HH The Amir conveyed his greetings to his brother, His Majesty the Sultan of Oman, and his wishes to him for continued success, and for the Omani people further development and prosperity.
The meeting was attended by HH Personal Representative of HH The Amir, Sheikh Jassim bin Hamad Al Thani.