HH The Amir Receives President of Inter-Parliamentary Union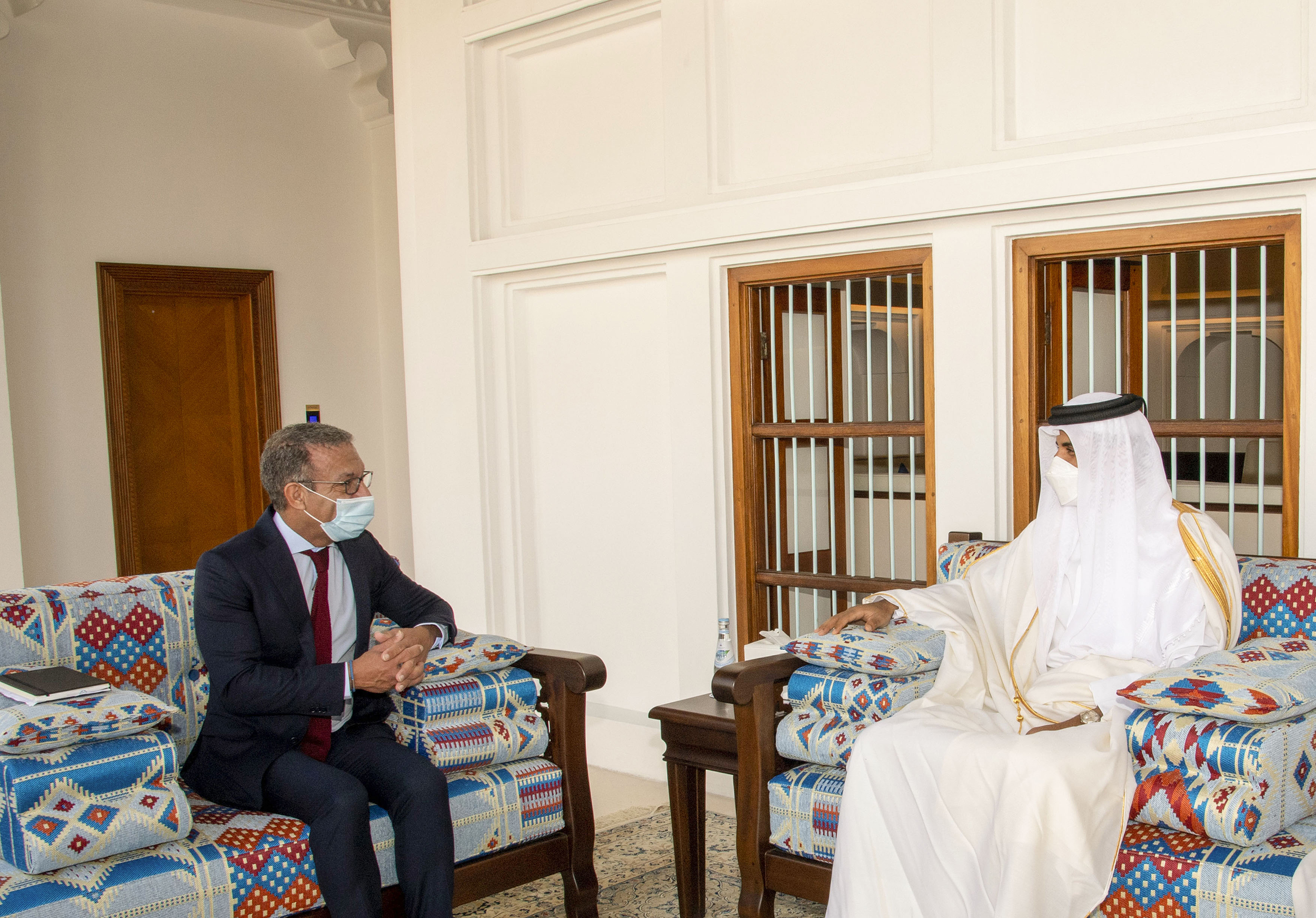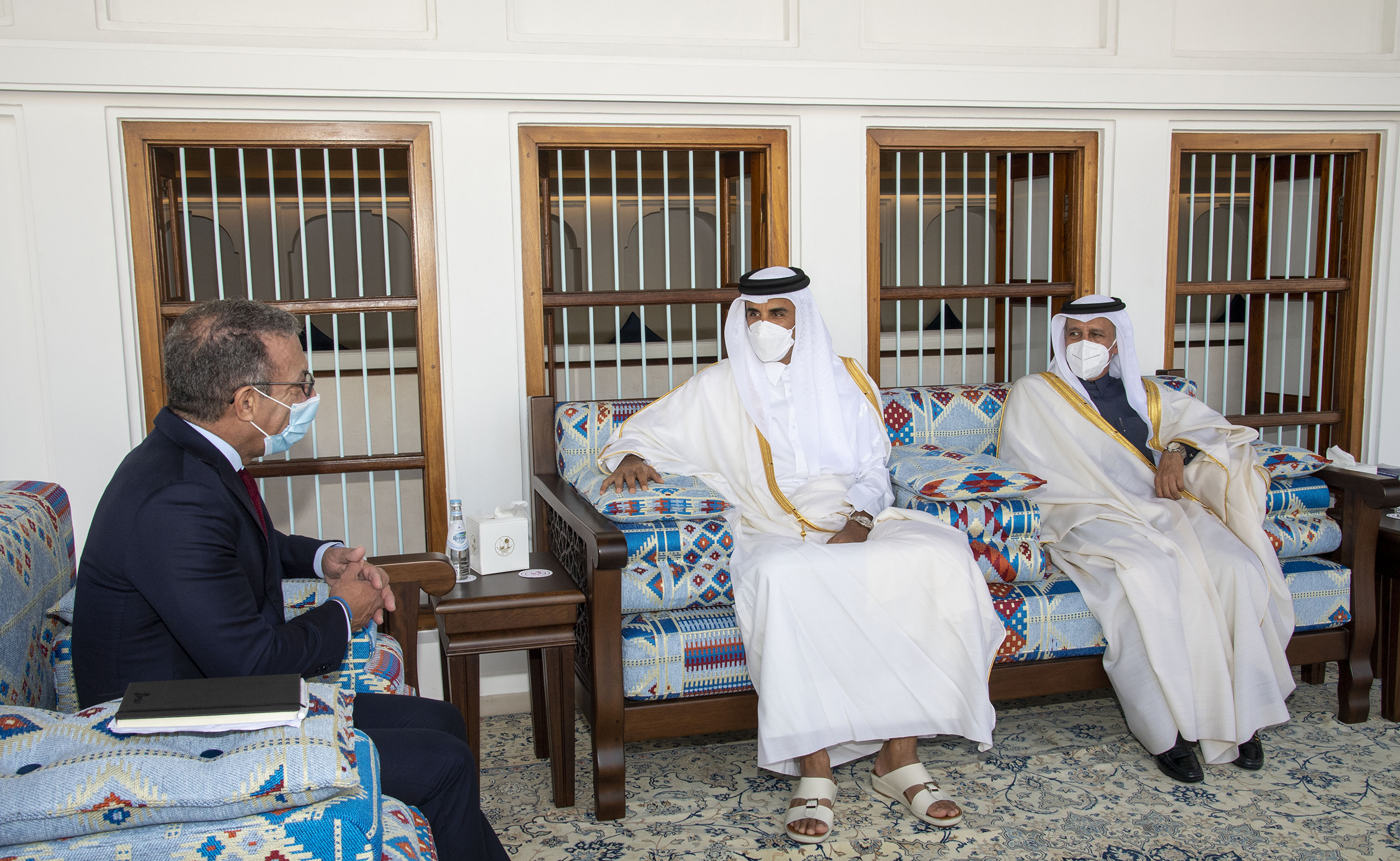 His Highness The Amir Sheikh Tamim bin Hamad Al Thani received today at the Amiri Diwan, HE President of the Inter-Parliamentary Union (IPU) Duarte Pacheco, who called on HH The Amir to greet him on the occasion of his visit to the country.
At the outset of the meeting, HH The Amir congratulated HE the IPU President on assuming the presidency of the IPU for the current session, wishing him success.
For his part, HE the IPU President expressed his thanks and appreciation to HH The Amir for the State of Qatar's efforts in supporting and enhancing the joint inter-parliamentary cooperation, and congratulating HH The Amir on the announcement of holding the Shura Council elections in October 2021.
The meeting reviewed aspects of cooperation between the State of Qatar and the Inter-Parliamentary Union and means of enhancing and developing them.
The meeting was attended by HE Speaker of the Shura Council Ahmed bin Abdullah bin Zaid Al Mahmoud.