HH The Amir Receives Chairman of Libyan Presidential Council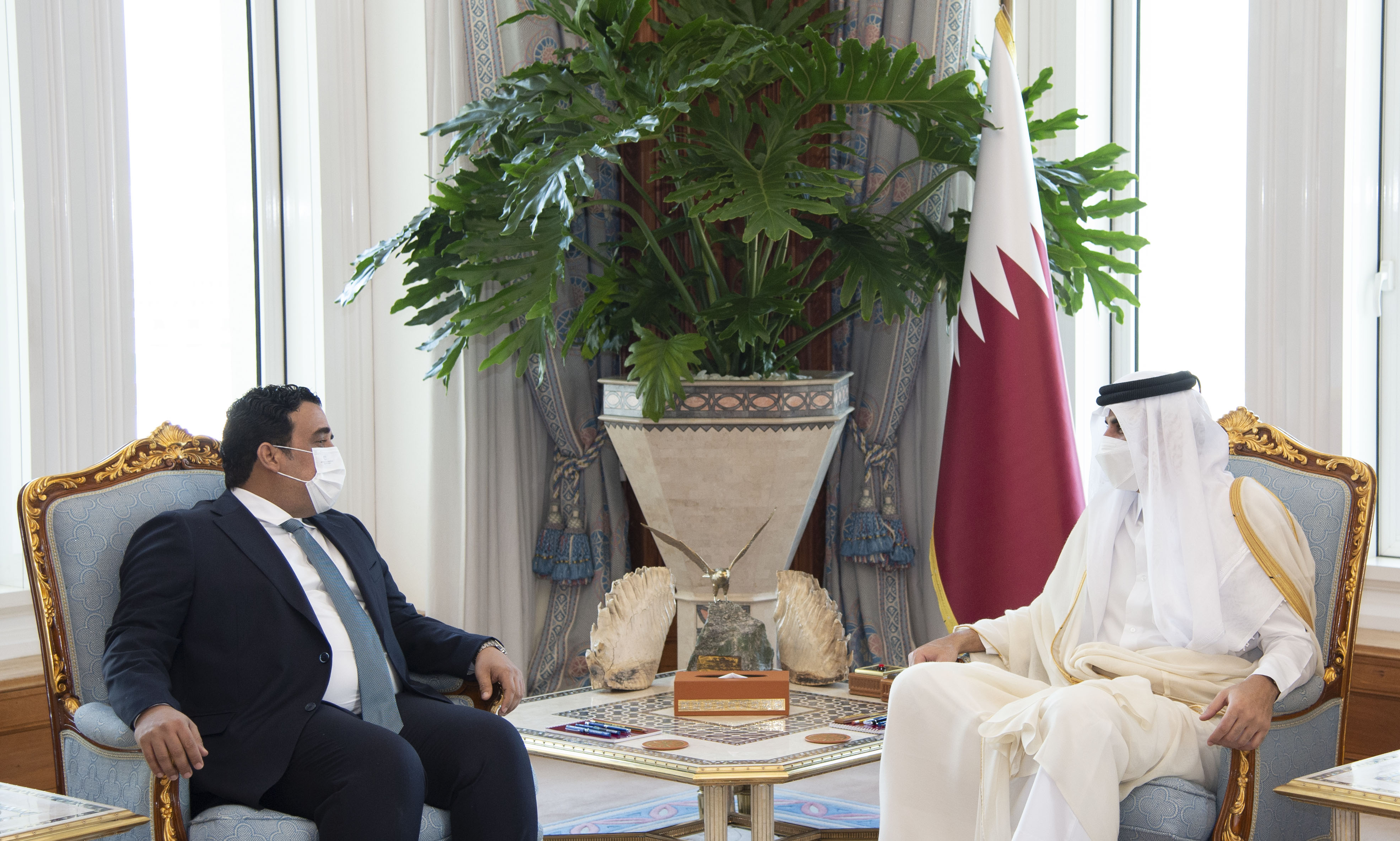 His Highness The Amir Sheikh Tamim bin Hamad Al Thani received HE Chairman of the Presidential Council of Libya Dr. Mohammed Al Menfi at the Amiri Diwan office on Wednesday morning.
During the meeting, they reviewed the bilateral relations and ways to develop and enhance them and discussed the latest developments in the region.
The meeting also discussed the developments of the situation in Libya, where HE Chairman of the Presidential Council of Libya briefed HH The Amir on the latest Libyan developments, expressing thanks and appreciation to His Highness for the permanent support of the State of Qatar to the Libyan people. HH The Amir affirmed Qatar's support for the Libyan political track, relevant Security Council resolutions, and all peaceful solutions that preserve Libya's unity, stability and sovereignty.