HH The Amir Receives Invitation to Participate in Regional Summit to Support Iraq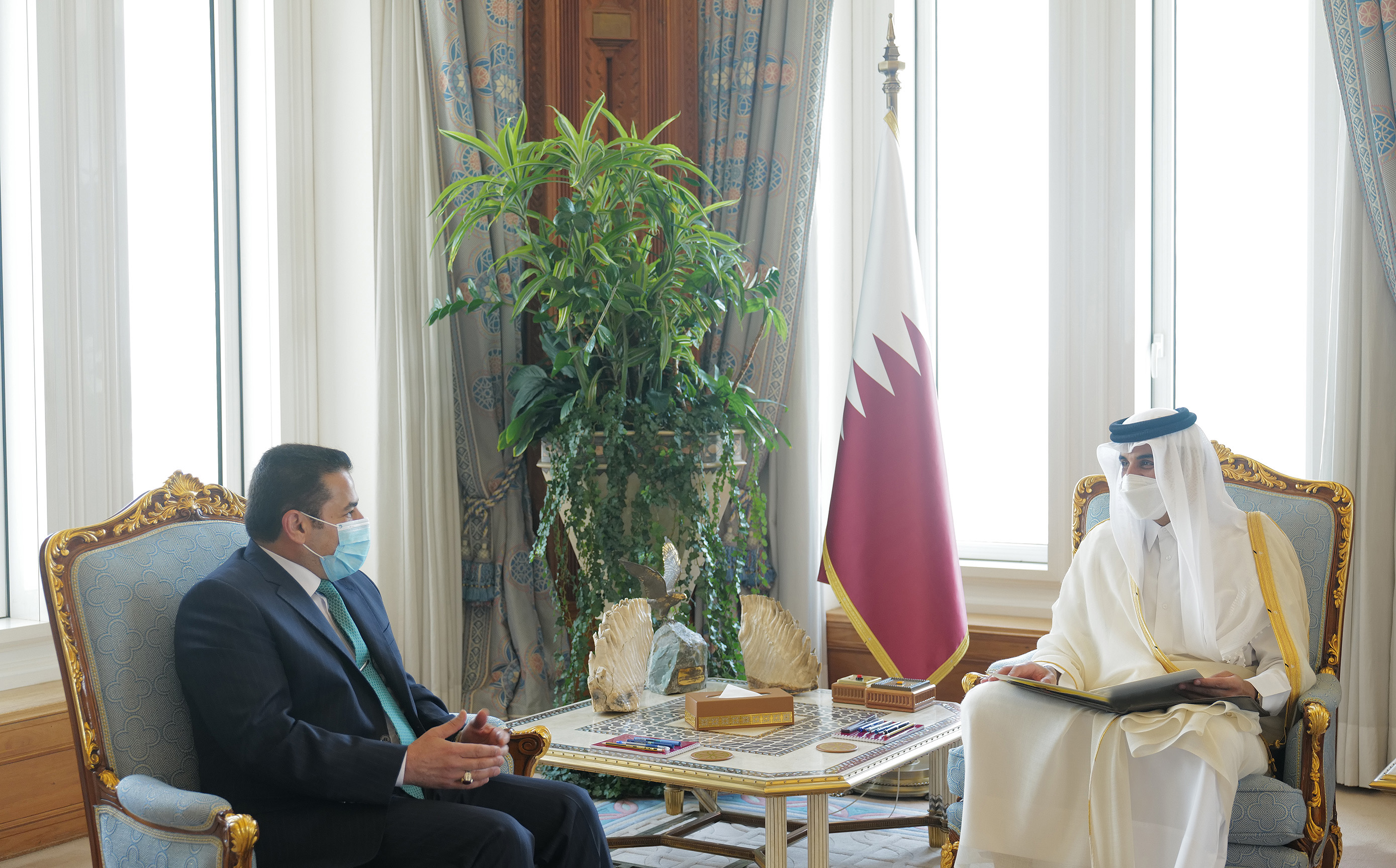 His Highness The Amir Sheikh Tamim bin Hamad Al Thani received a written message from HE Prime Minister of the Republic of Iraq Mustafa Al Kadhimi, including an invitation to HH to participate in the regional summit to support Iraq, which will be held in Baghdad on Aug. 28.
The message was delivered by HE Iraqi National Security Adviser Qasim Al Araji, during a meeting with HH The Amir at the Amiri Diwan office this morning.
At the outset of the meeting, HE the Iraqi National Security Adviser conveyed to HH The Amir the greetings of HE Iraqi President Dr. Barham Salih and HE Prime Minister Mustafa Al Kadhimi, and their wishes of every success to HH The Amir, and to the Qatari people further progress and prosperity.
For his part, HH The Amir entrusted HE Qasim Al Araji to convey his greetings to HE the Iraqi President and HE the Prime Minister, wishing them good health and the Iraqi people further progress and prosperity.