HH The Amir Receives Head of Afghan Taliban's Political Office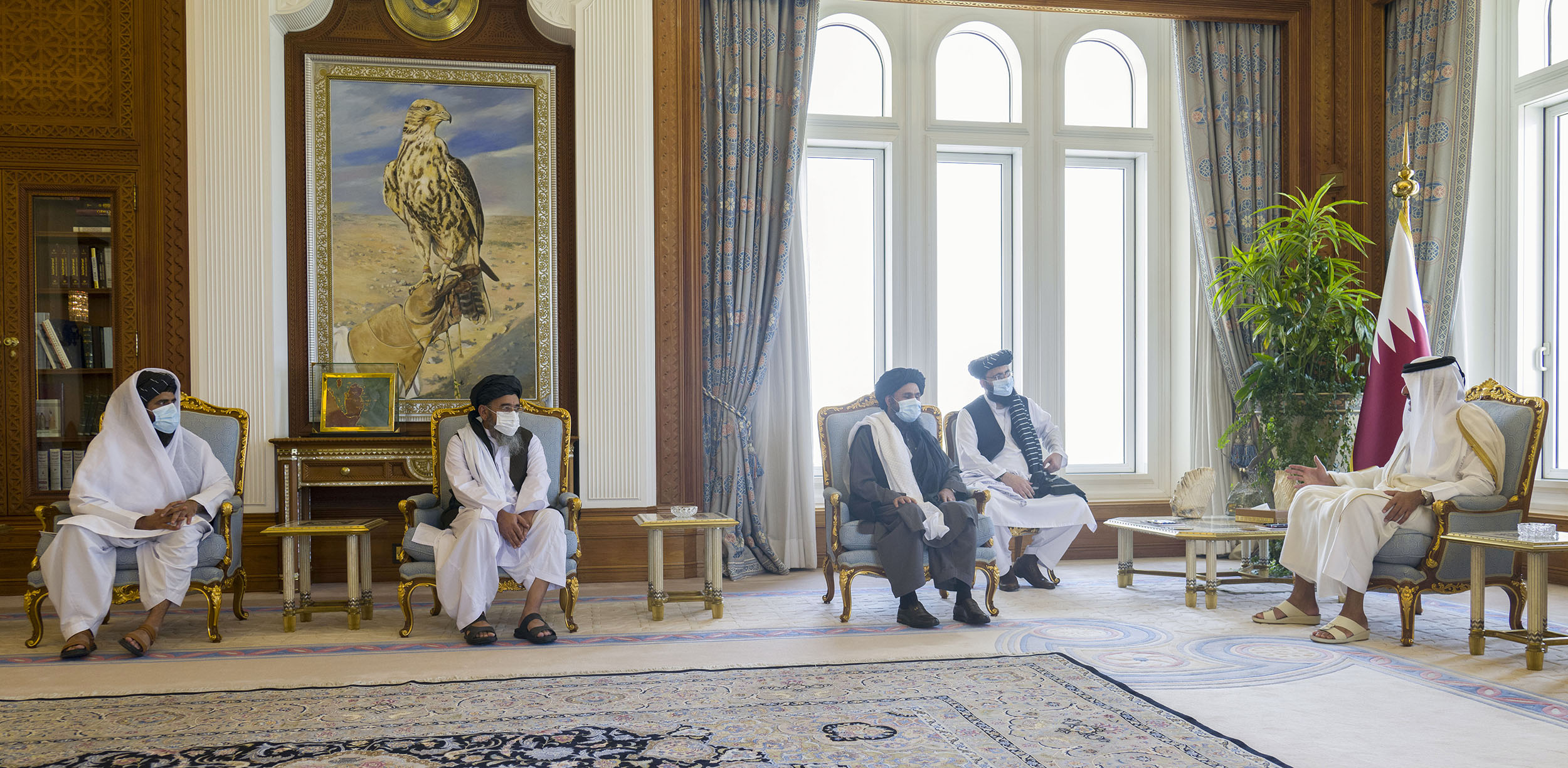 His Highness The Amir Sheikh Tamim bin Hamad Al Thani received at the Amiri Diwan Office on Sunday morning Head of the Afghan Taliban's Political Office Mr. Mullah Abdul Ghani Baradar and the accompanying delegation, on the occasion of their visit to the country to participate in the Afghanistan Peace Negotiations.
At the outset of the meeting, HH The Amir expressed pleasure and satisfaction with the launch of these negotiations.
HH The Amir also wished that these negotiations will be a success and achieve the Afghan people's aspirations for national unity, progress and prosperity.
For his part, Baradar expressed sincere thanks and appreciation to HH The Amir for the State of Qatar's hosting of the negotiations, and its supportive stance to establish peace, security and stability in Afghanistan.