HH The Amir, President of Tunisia Hold Talks Session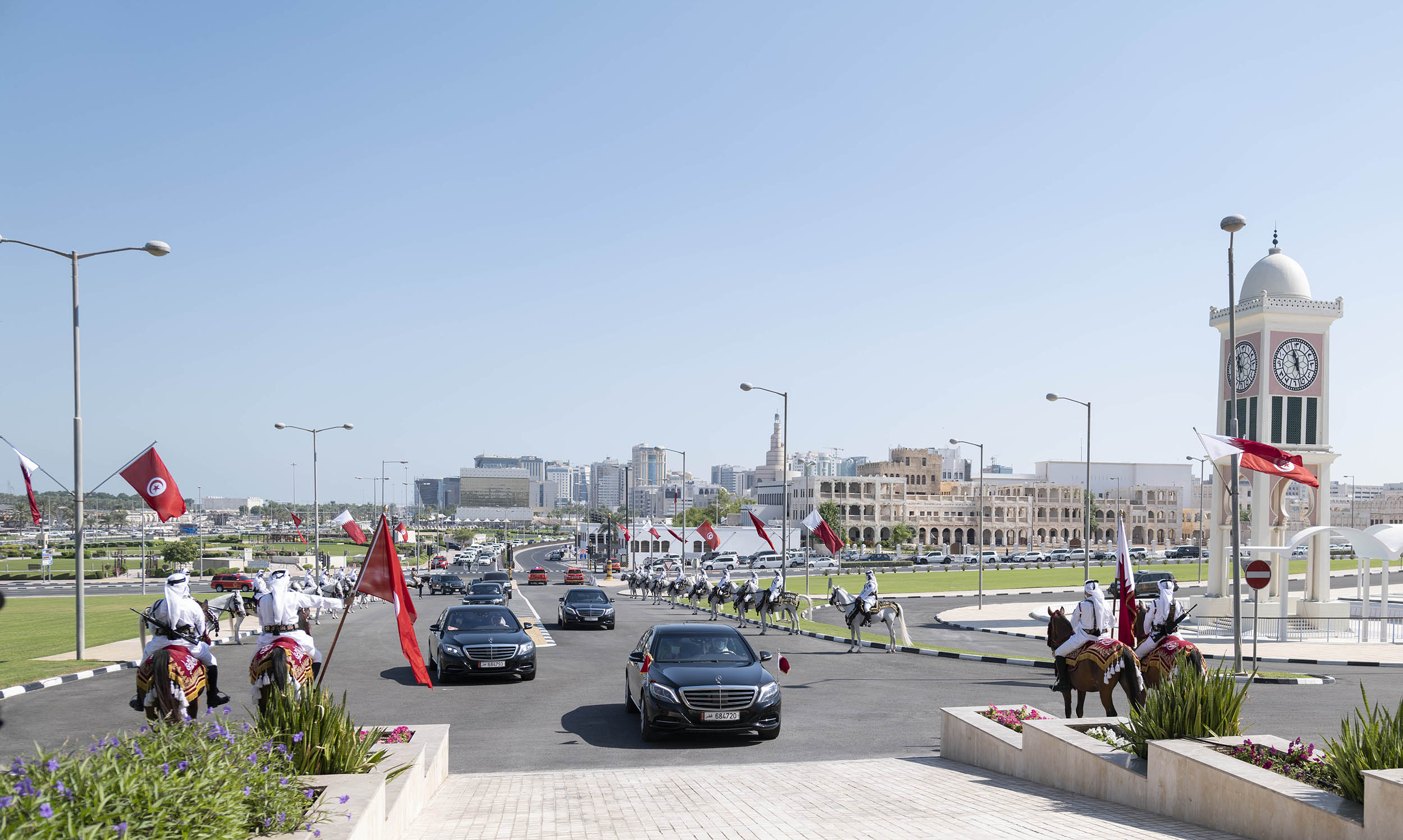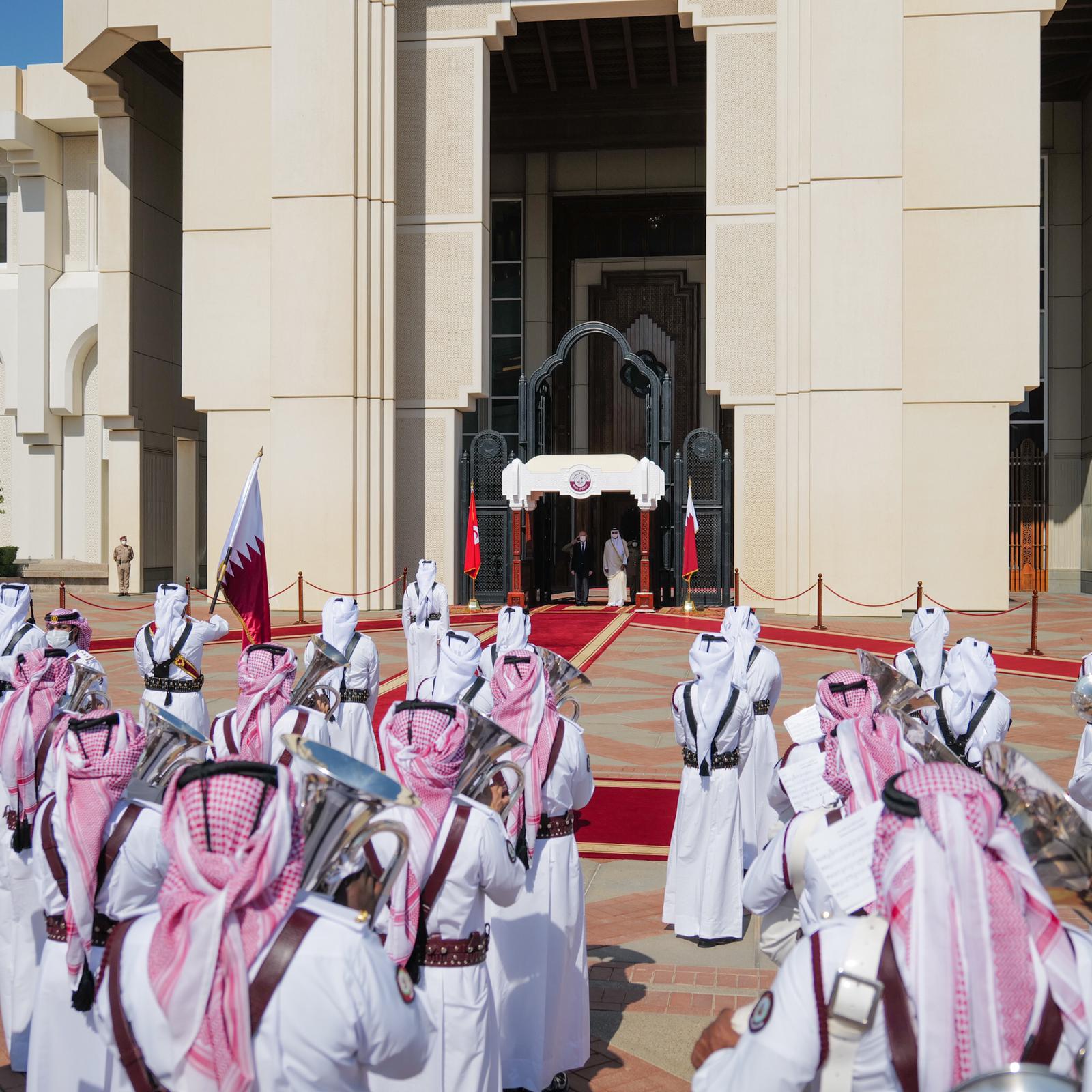 His Highness The Amir Sheikh Tamim bin Hamad Al Thani and HE President of the Republic of Tunisia Kais Saied held an official talks session at the Amiri Diwan on Sunday.
At the outset of the session, HH The Amir greeted HE the President and the accompanying delegation, praising the depth of the two countries' relations, and expressing confidence that this visit would contribute to boosting the close bilateral relations between the two nations and advancing them to wider horizons for the interests of the two brotherly peoples.
For his part, HE the Tunisian President expressed his thanks and appreciation to HH The Amir for the warm welcome and hospitality, referring to the several meetings he had with HH The Amir and looking forwards to more meetings in the future. HE the President also extended thanks to HH The Amir for the State of Qatar's prompt response and support for Tunisia in countering the COVID-19 pandemic, and lauded HH The Amir's announcement on holding the Shura Council elections in October 2021.
During the talks session, HH The Amir and HE the Tunisian President discussed cooperation relations between the two countries and the prospects of developing and advancing these relations in all spheres, especially in politics, economic development, investment, health and education.
They also discussed key regional and international issues of common concern, particularly the developments in Libya. While praising the Tunisian diplomacy, HH The Amir congratulated HE the President Kais Saied on the success of the Libyan dialogue forum, currently held in Tunisia under the auspices of the United Nations.
A number of Their Excellencies the ministers attended the session. On the Tunisian side, the session was attended by members of the official delegation accompanying HE the President.
HE President of the Republic of Tunisia Kais Saied arrived earlier at the Amiri Diwan where he was accorded an official reception ceremony.