HH The Amir Receives Heads of Military Colleges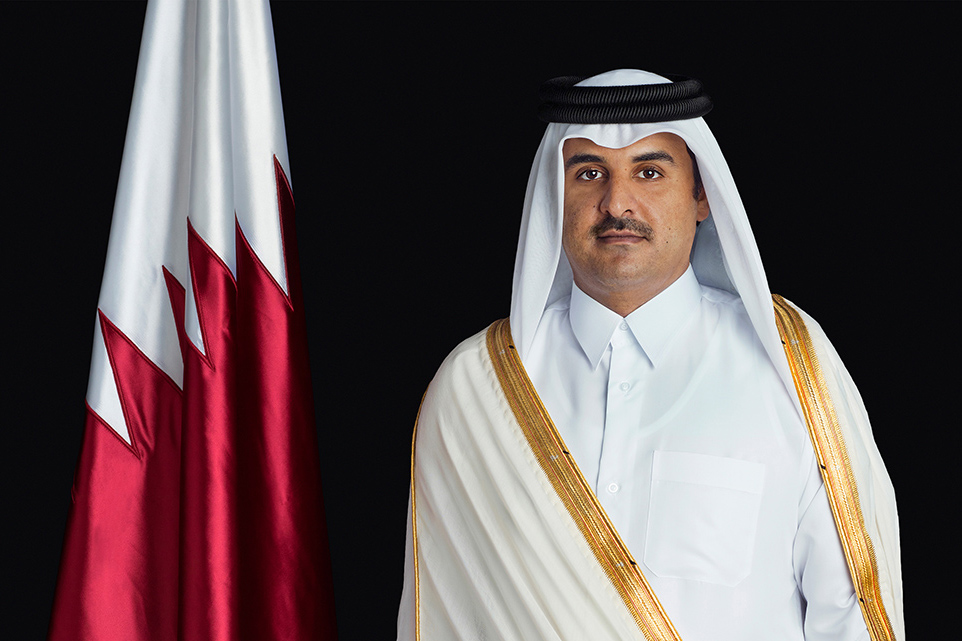 His Highness The Amir Sheikh Tamim bin Hamad Al Thani, received today at the headquarters of Ahmed Bin Mohammed Military College, heads of military colleges from brotherly and friendly countries, who called upon HH The Amir to greet him on the occasion of their visit to the country to attend the graduation ceremony of the college's 15th batch.

HH The Amir received Staff Major General Faleh Shuja Faleh from Kuwaiti National Guard, Staff Brigadier General Khaled Shuja Al Otaibi from Ali Al-Sabah Military Academy, the Commander of Sultan Qaboos Military College in the Sultanate of Oman Staff Brigadier General Mohammed bin Rashid bin Ali Al Hosani, the Commander of the Military College in the Republic of Sudan Staff Major General Ahmed Mohammed Al Hassan Al Amas, the Commander of the Mutah University military wing in the Hashemite Kingdom of Jordan Staff Brigadier General Ali Radwan Al Momani, the Commander of the Military Academy of Cherchell in the People's Democratic Republic of Algeria Major General Quraid Salim, the Commander of the Royal Military Academy in the Kingdom of Morocco Staff Colonel Rasheed Al Saduqi, the Commander of the Turkish Military Academy Gultakin Yarali, the Commander of Pakistan Military Academy Staff Major General Mohammed Ali, the Commander of the National Defense University of Malaysia Lieutenant General Abdul Halim bin Hajj Jalal, the Commander of Saint-Cyr Military Academy in the French Republic Colonel Jean Marc Robert, the Commander of National Defense University in Mongolia Colonel Purevsuren Zhargalan, the Commander of the Royal Military Academy Sandhurst in the UK Brigadier General James Steven Andrew Carr-Smith and the Commander of Rwanda Military Academy Brigadier General Ephrem Rurangwa.

The meeting was attended by HE Prime Minister and Minister of Interior Sheikh Khalid bin Khalifa bin Abdulaziz Al Thani.