HH The Amir, President of Angola Witness Signing of Agreements, MoU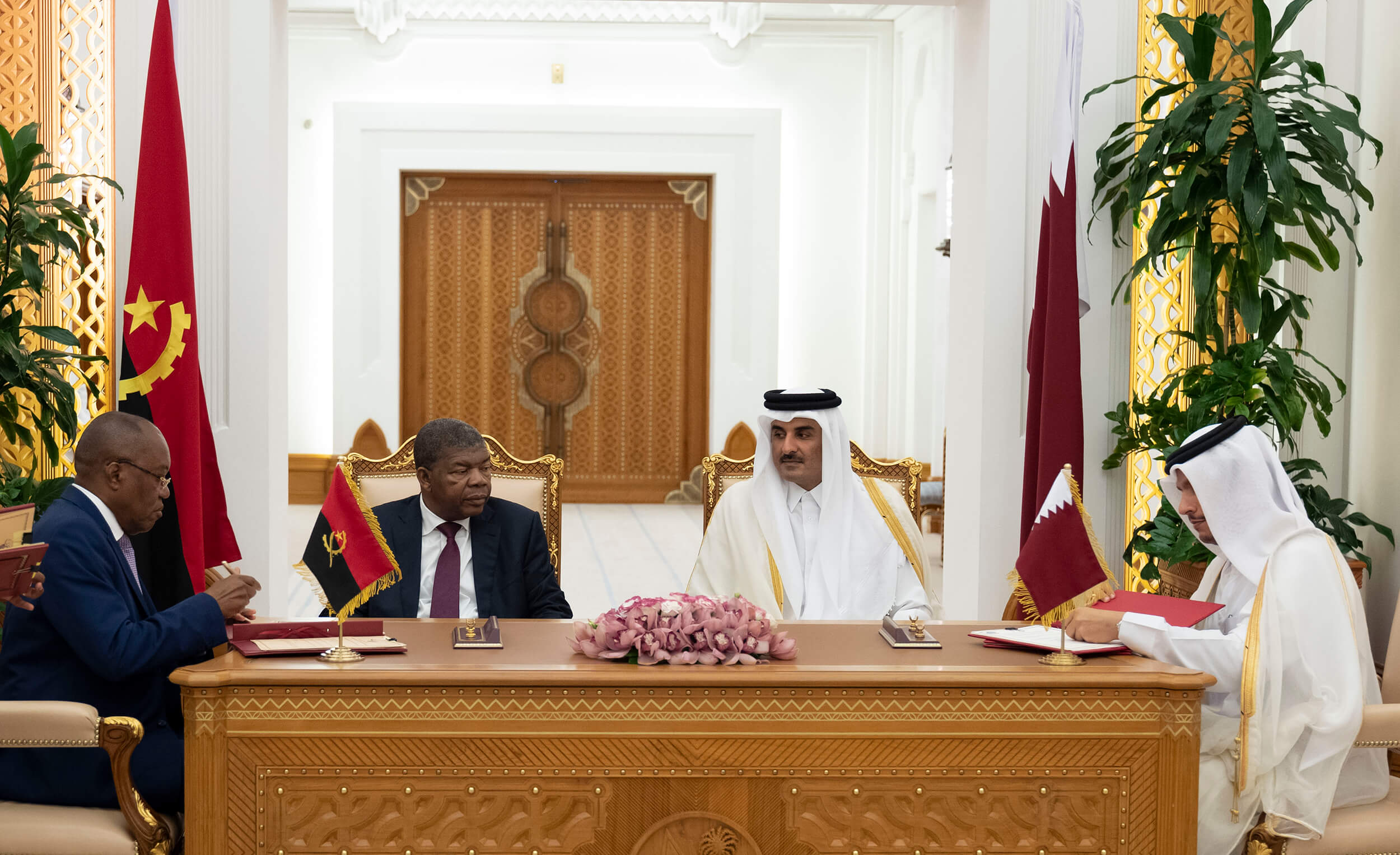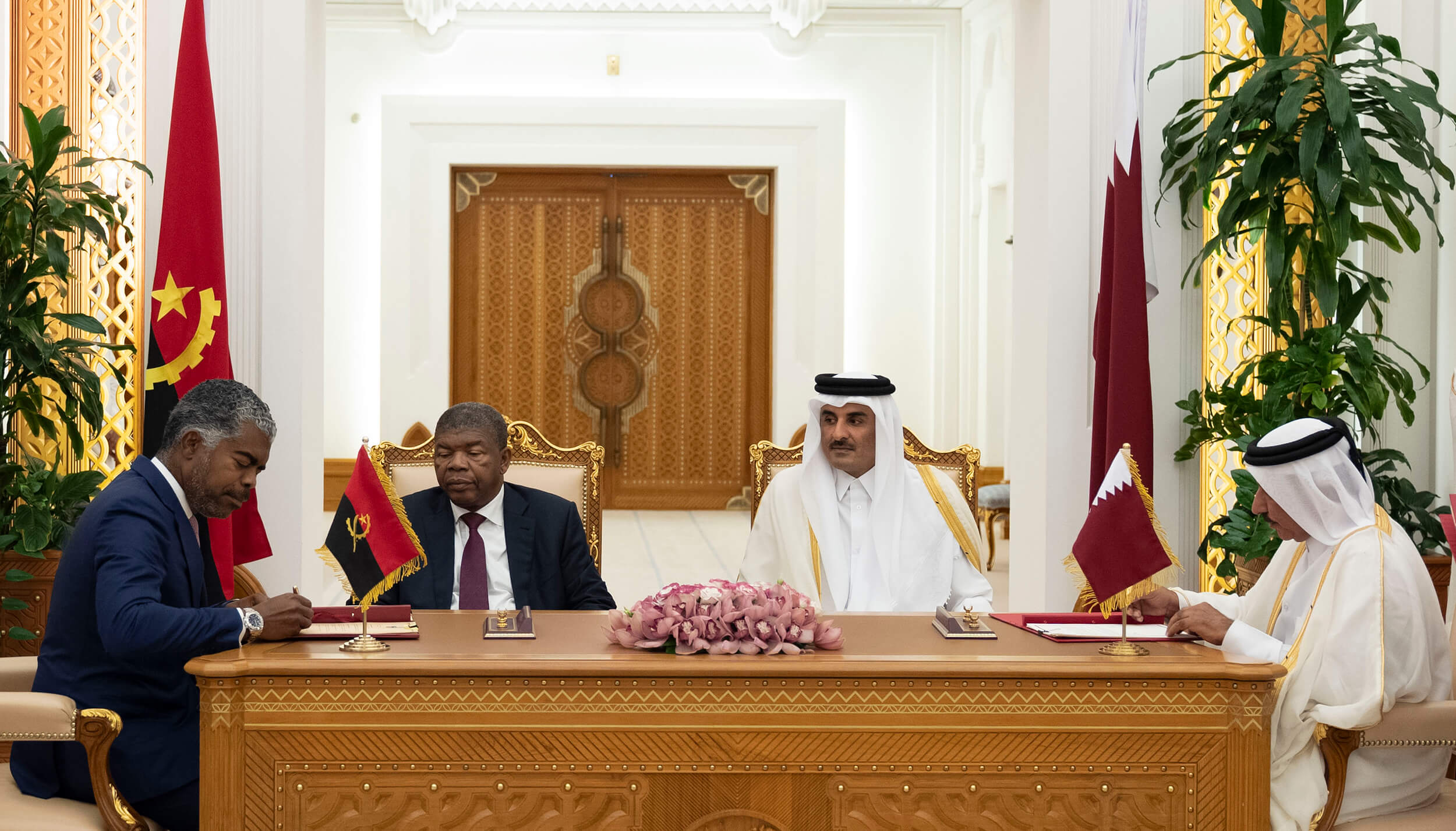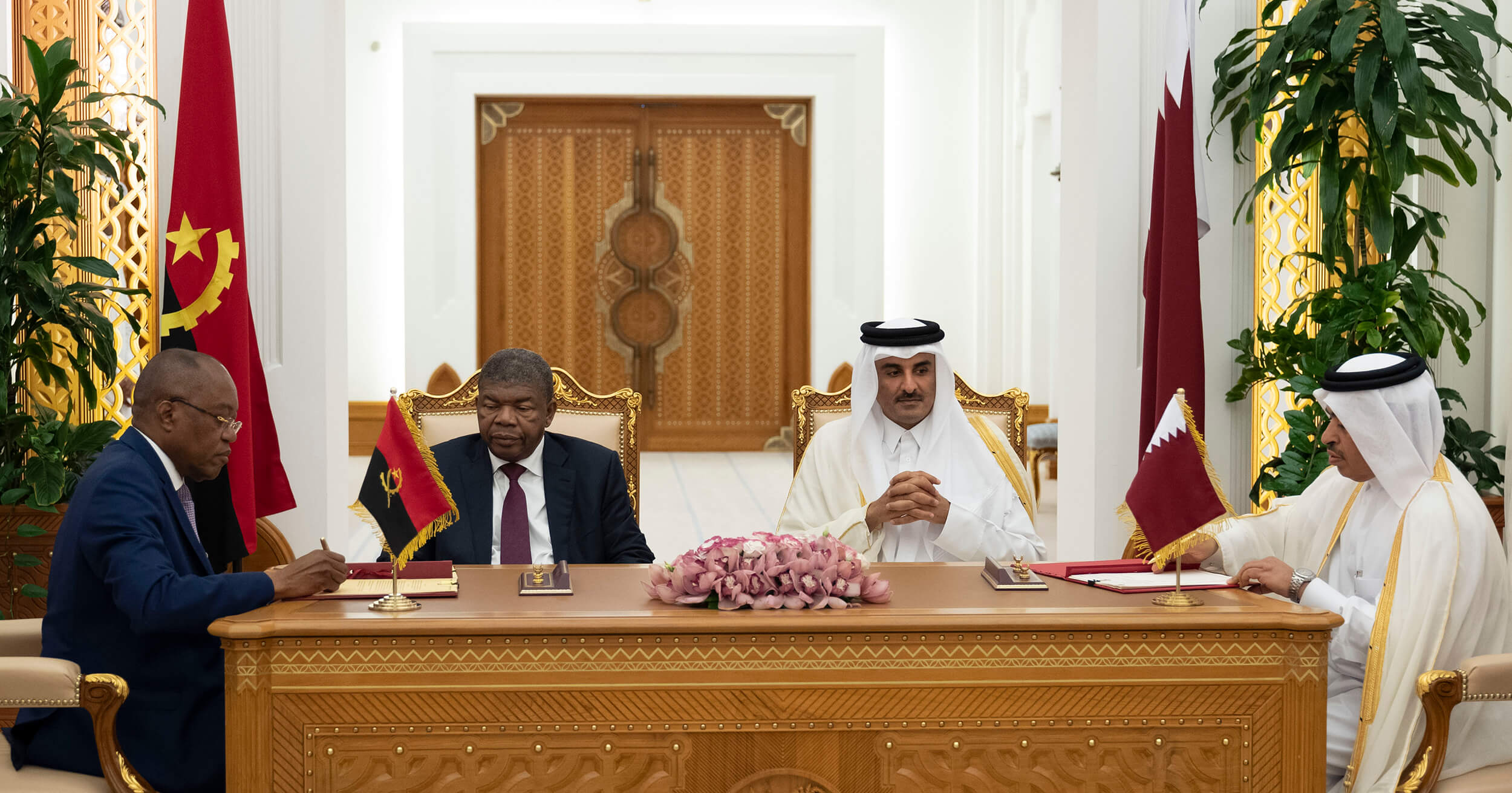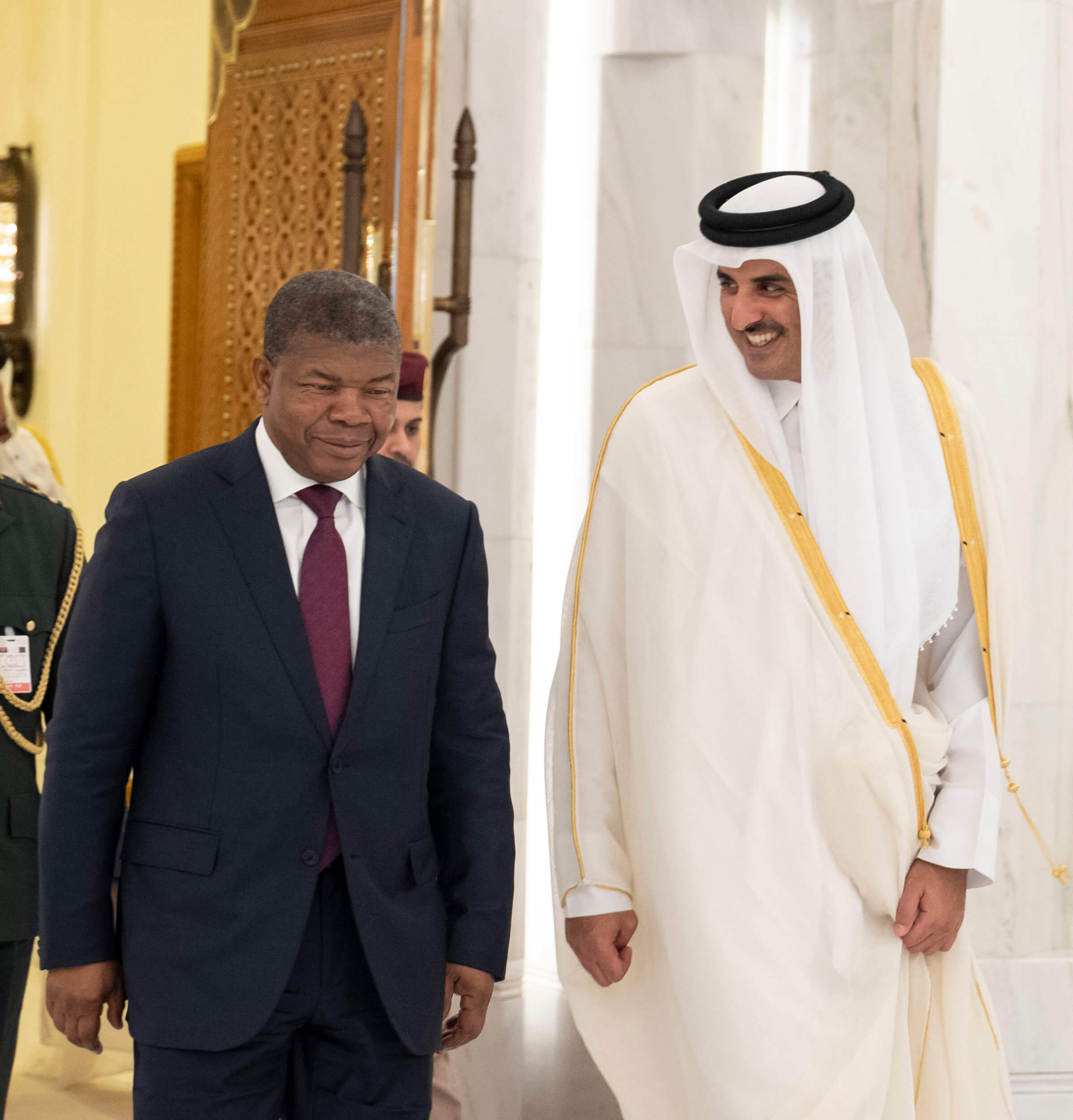 His Highness The Amir Sheikh Tamim bin Hamad Al Thani and HE President of the Republic of Angola Joao Manuel Lourenco witnessed the signing of a number of agreements and a memorandum of understanding between the two countries at the Amiri Diwan this afternoon.

They witnessed the signing of a protocol on political consultations, an agreement on the abolition of visa requirements for holders of diplomatic and special passports, and a maritime transport agreement.

HH The Amir and HE the President of Angola also witnessed the signing of a memorandum of understanding for cooperation in the field of ports, an agreement on the promotion and protection of mutual investments, and an agreement on economic, commercial and technical cooperation.

A number of Their Excellencies the Ministers, and the members of the official delegation accompanying HE the President attended the signing ceremony.