HH The Amir, Brazilian President Witness Signing of Agreements and MoUs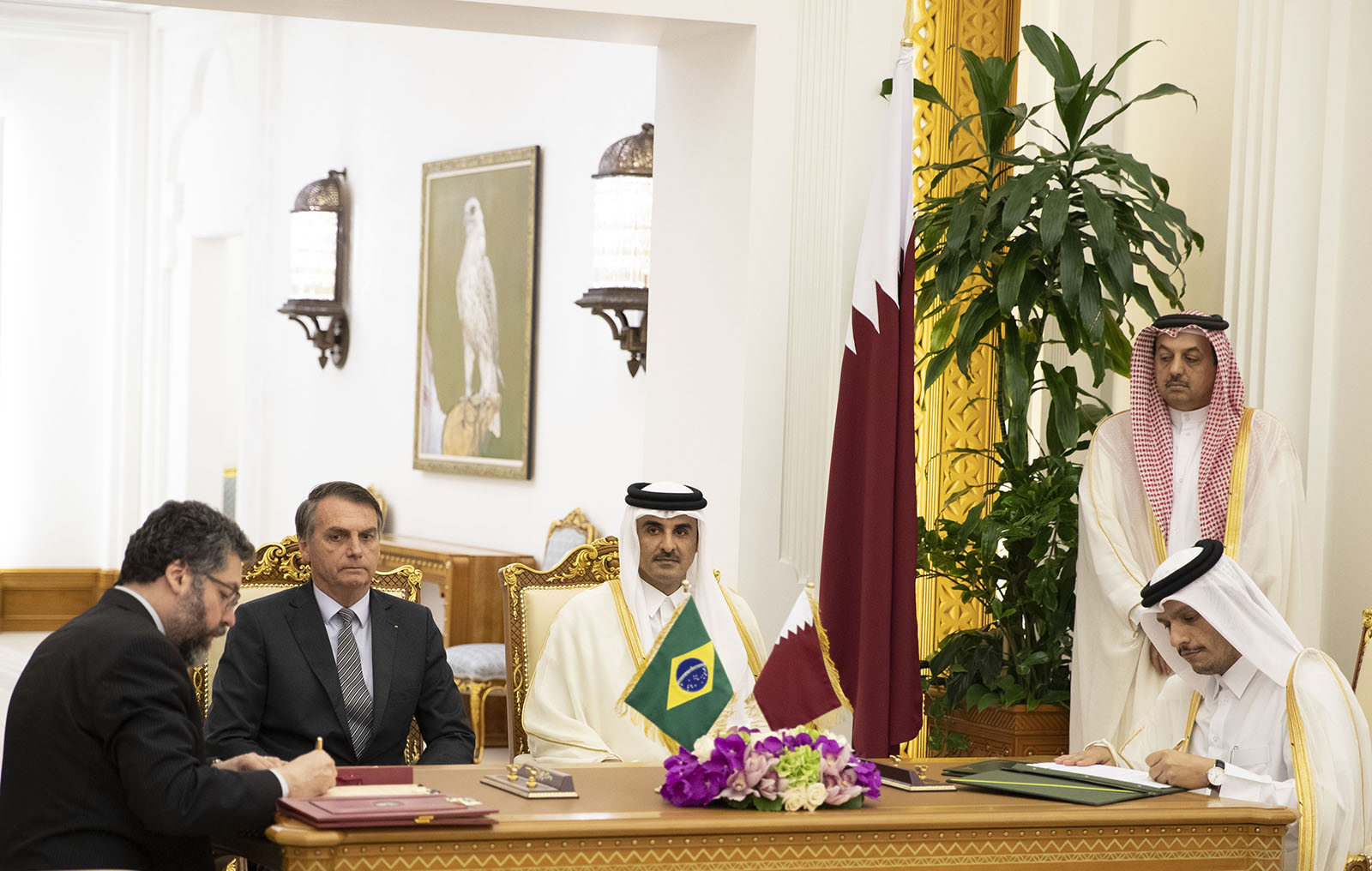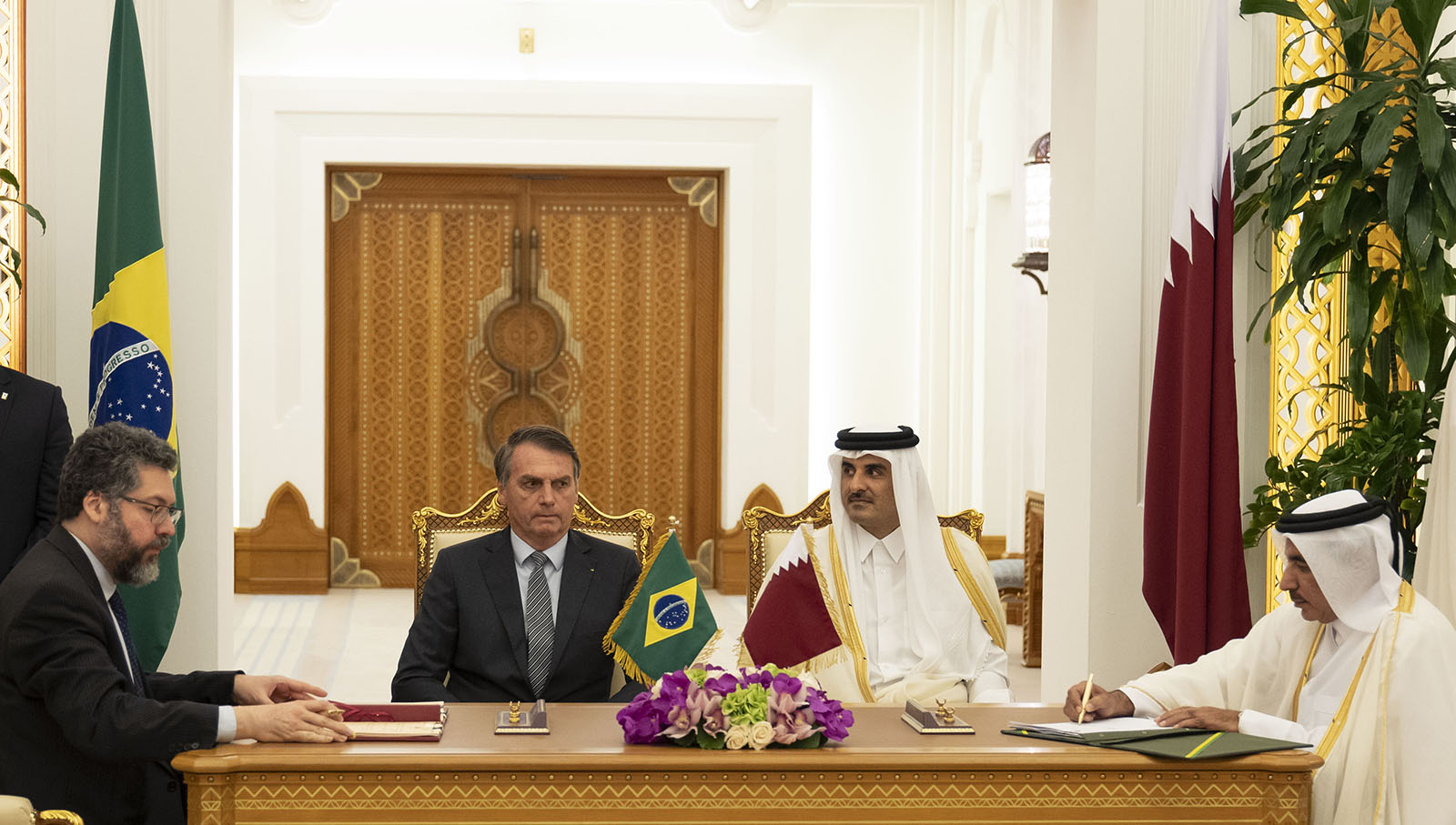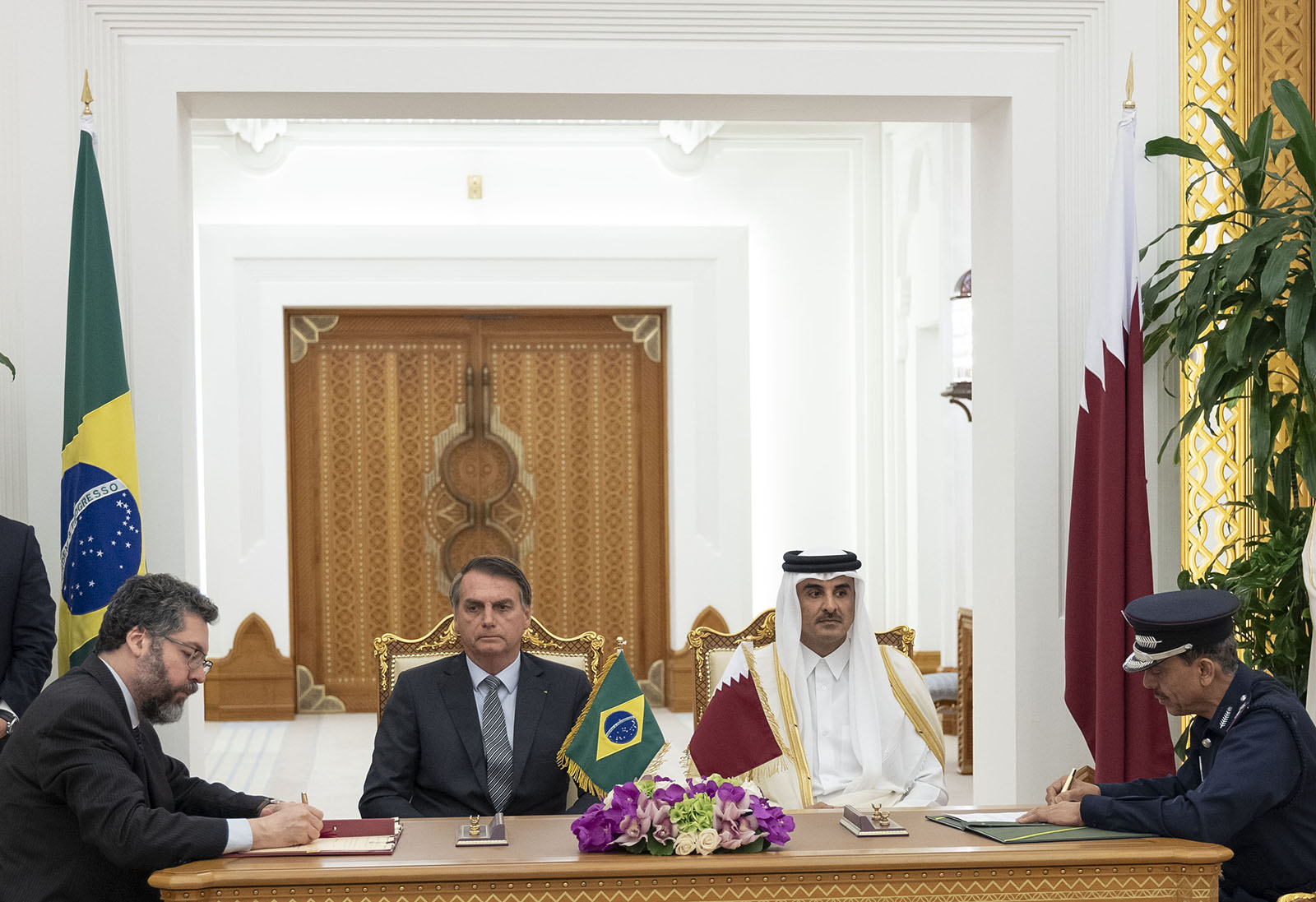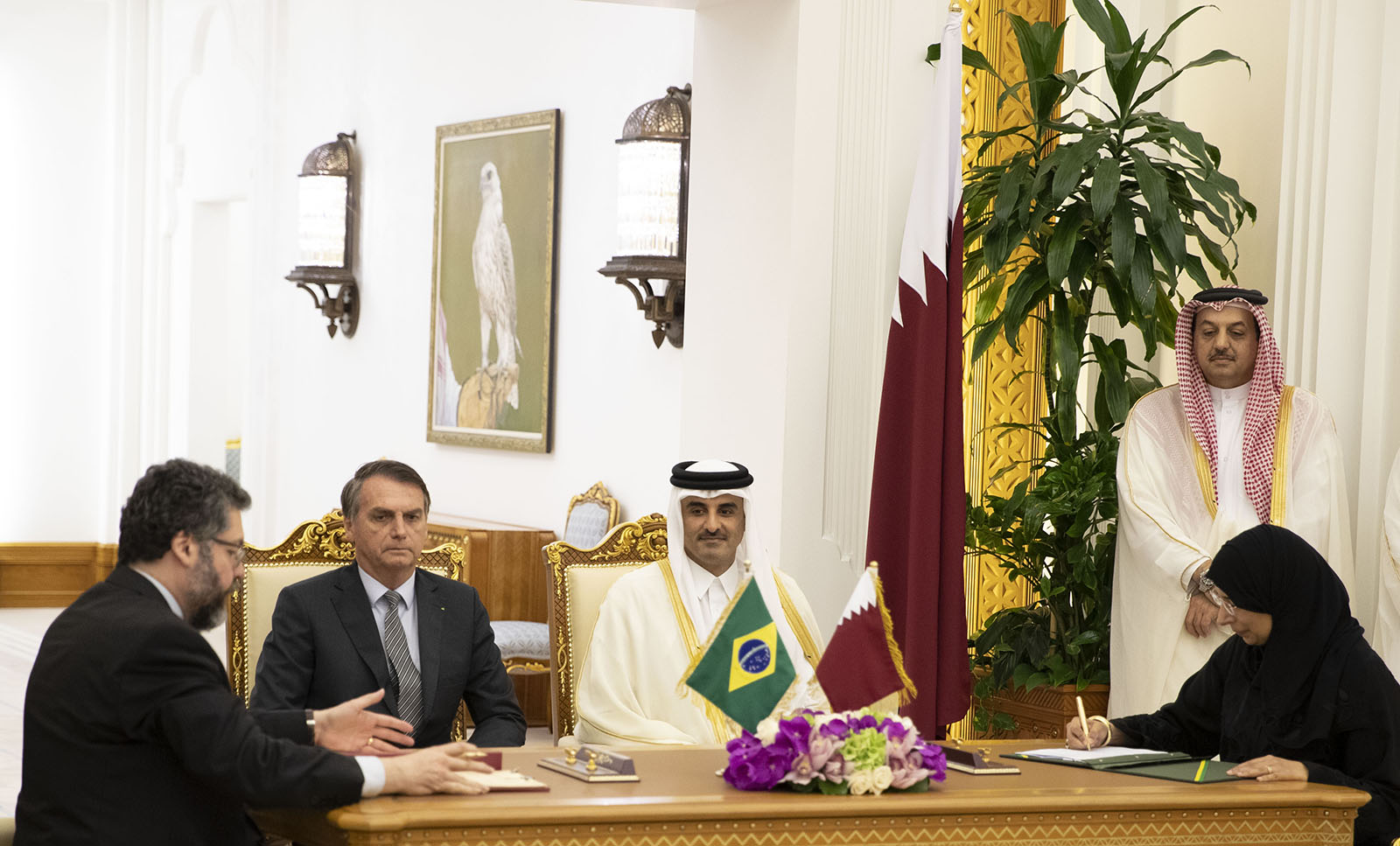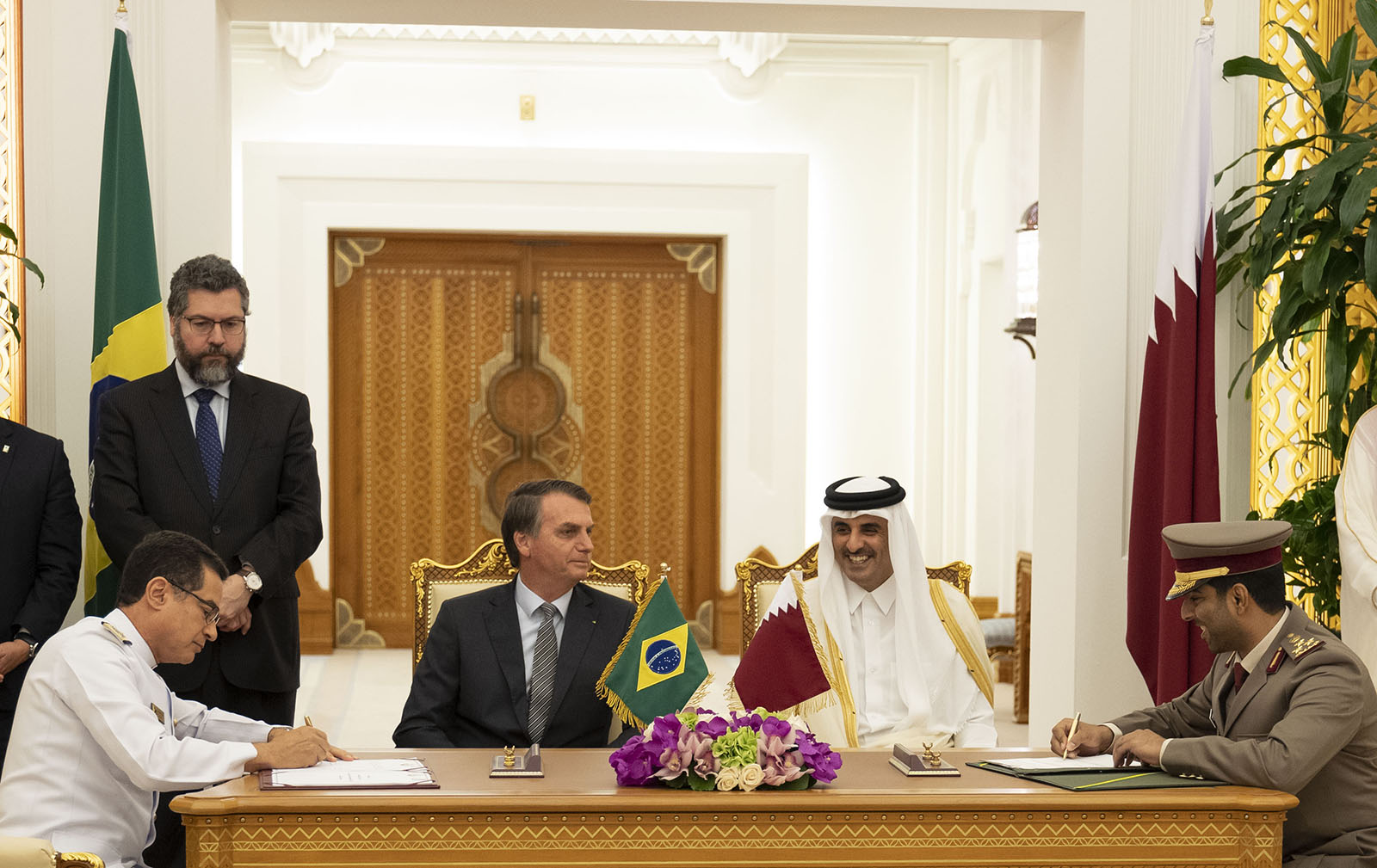 His Highness The Amir Sheikh Tamim bin Hamad Al Thani and HE the President of the Federative Republic of Brazil Jair Bolsonaro witnessed the signing of a number of agreements and memorandums of understanding (MoUs) between the two governments at the Amiri Diwan on Monday.

They witnessed the signing of an agreement on the joint exemption of visa requirements for ordinary passport holders and a bilateral air services agreement.

They also witnessed the signing of an MoU on cooperation in health field and an MoU in the diplomatic training field between the Diplomatic Institute of the Ministry of Foreign Affairs in the State of Qatar and the Rio Branco Institute of the Brazilian Ministry of Foreign Affairs.

HH The Amir and HE the Brazilian President also witnessed the signing of an MoU on cooperation in major international events and an MoU on defense matters between Qatari and Brazilian Ministries of Defense.

The signing ceremony was attended by a number of Their Excellencies Ministers, as well as Their Excellencies members of the official delegation accompanying HE the Brazilian President.