HH The Amir, President of Sudan discuss developments and brotherly relations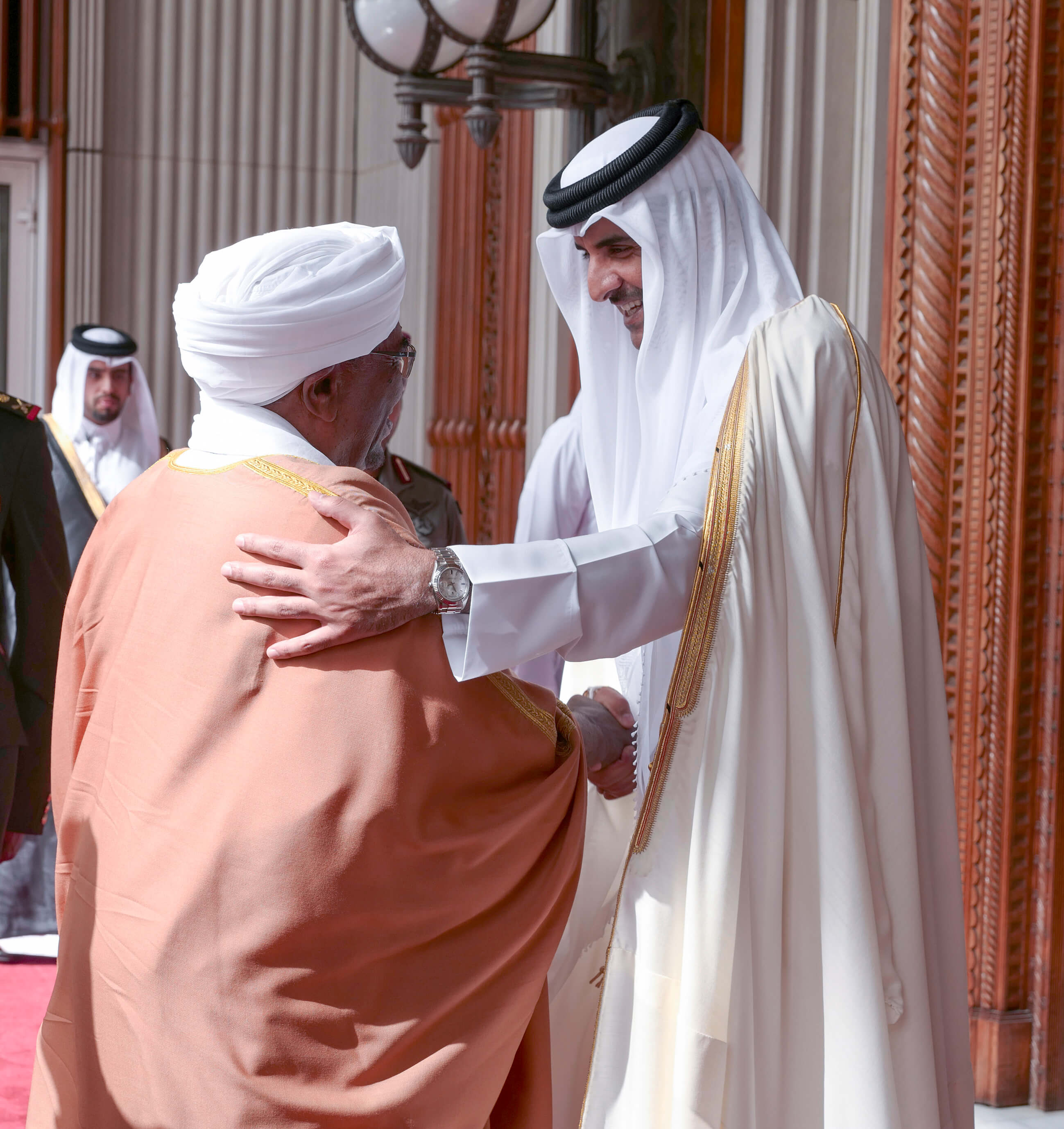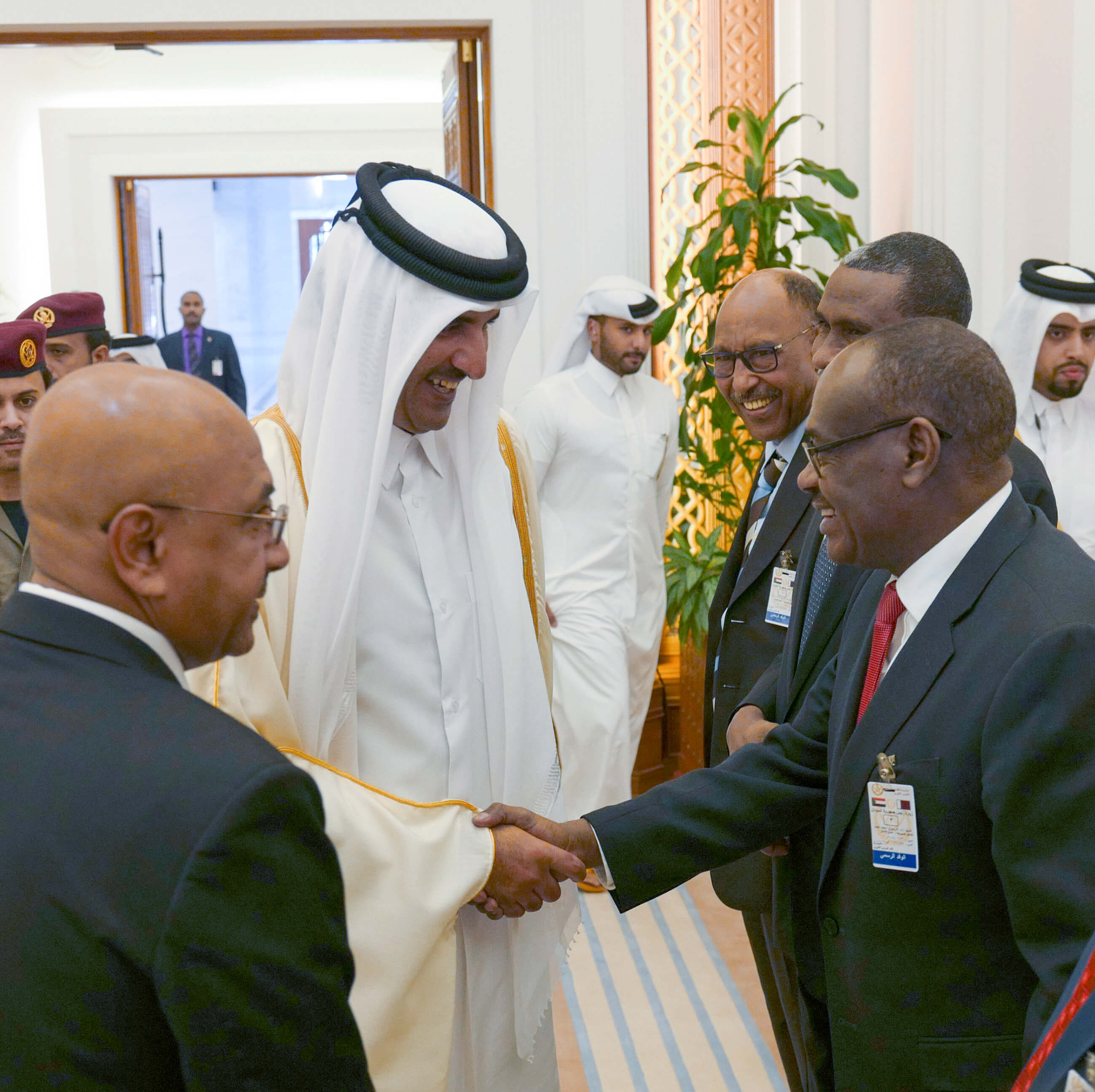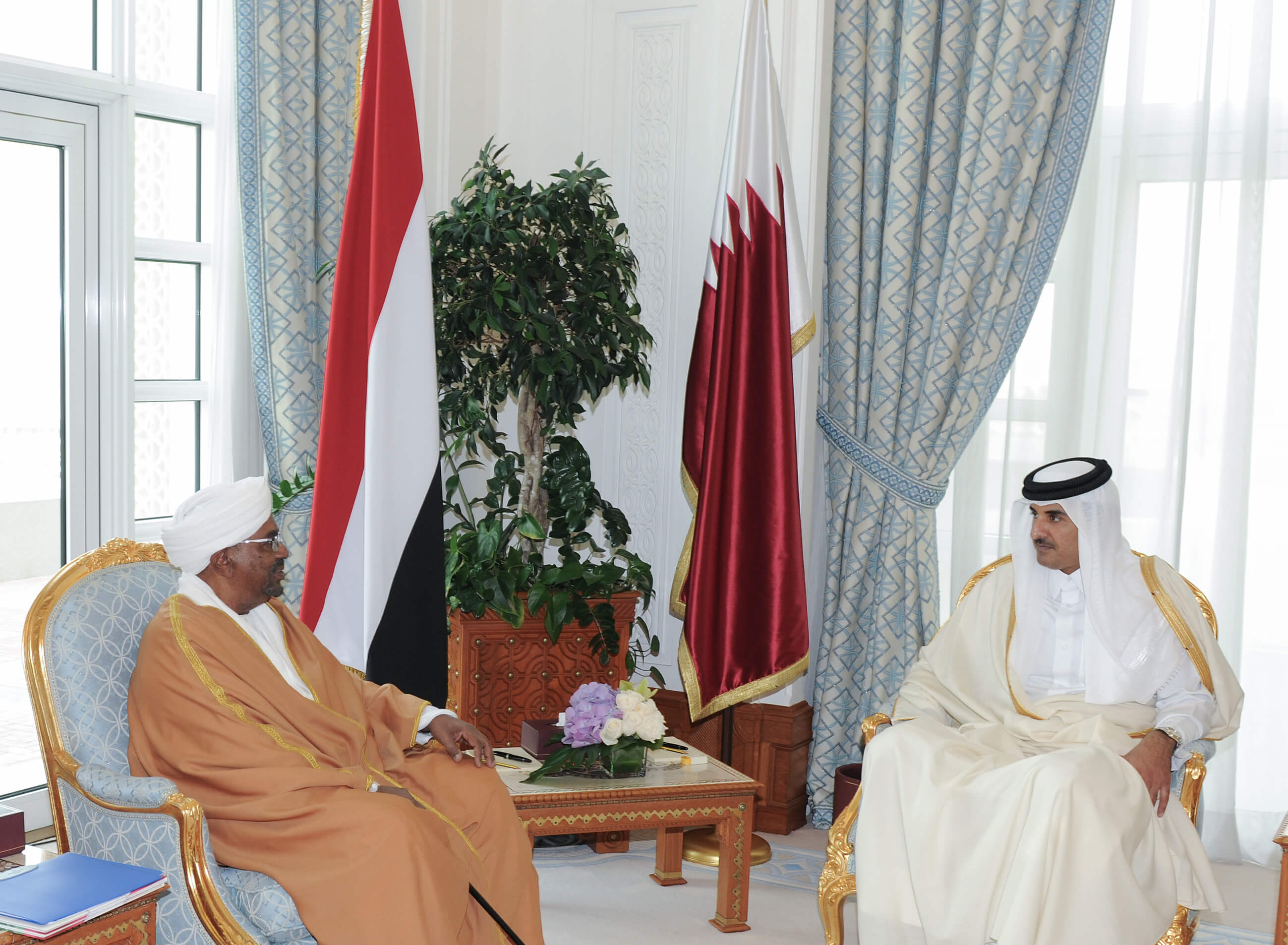 His Highness The Amir Sheikh Tamim bin Hamad Al Thani and HE President of the Republic of Sudan Field Marshall Omar Hassan Ahmed Al Bashir held on Wednesday a talks session at the Amiri Diwan.
The session dealt with the latest developments in Sudan, with HE the president made HH The Amir aware of them andthe challenges facing the republic. In that context, HH The Amir stressed the State of Qatar's commitment to the unity and stability of Sudan. The talks also focused on the developments of the peace process in Darfur, with HE the President expressing his thanks to the role played by Qatar in enhancing it.
The session also discussed bilateral ties, in addition to regional and international developments.
The talks were attended by a number of their Excellencies the ministers.
On the Sudanese side, it was attended by members of the official delegation accompanying HE the President.