HH The Amir Meets IPU President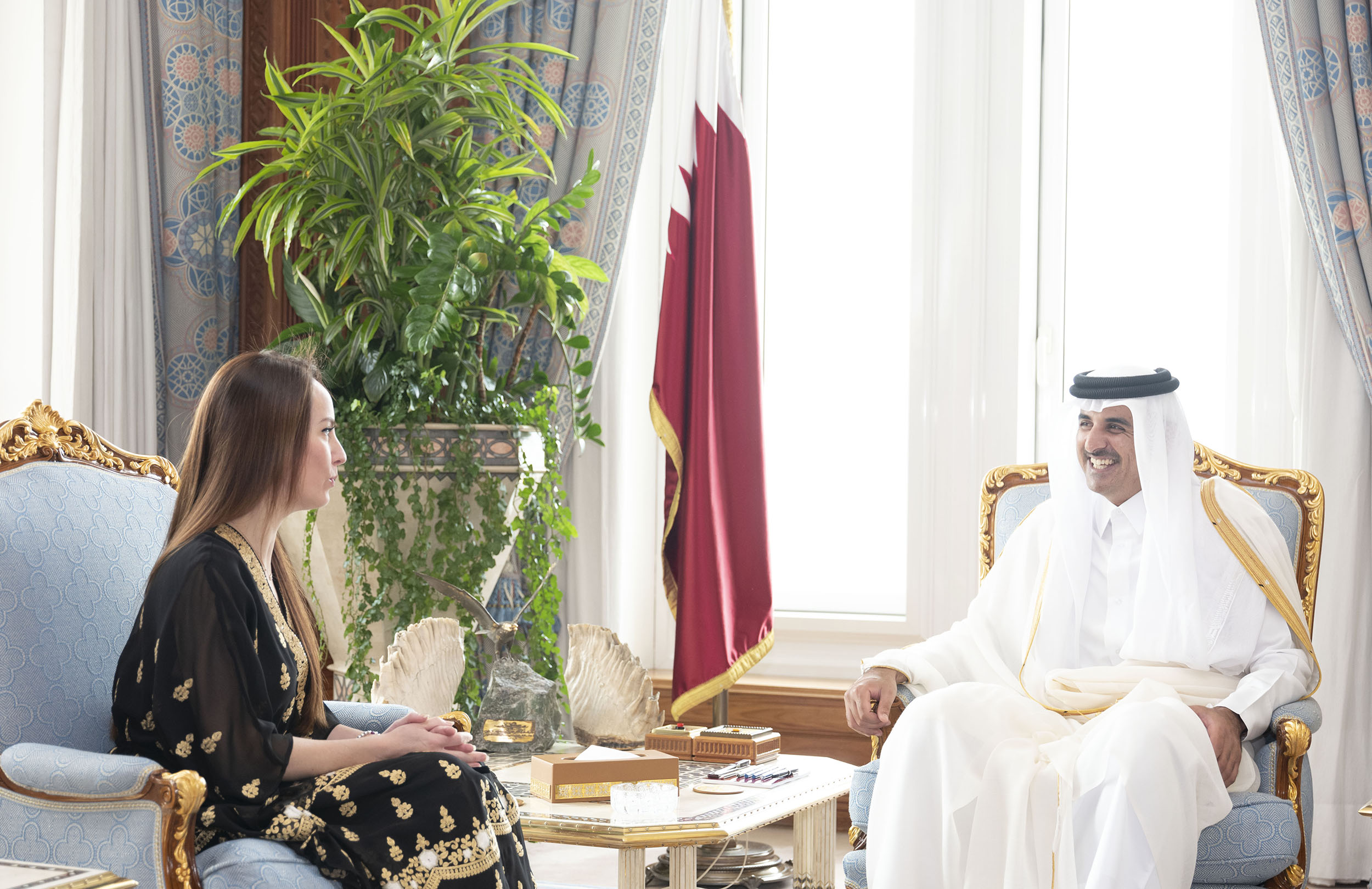 His Highness The Amir Sheikh Tamim bin Hamad Al Thani received at his Amiri Diwan office on Thursday HE IPU President Gabriela Cuevas Barron.
At the outset of the meeting, HH The Amir congratulated HE President Cuevas on the success of the 140th General Assembly of the Inter-Parliamentary Union (IPU) in Doha. HH The Amir also praised the meetings' positive results and important resolutions, reaffirming the State of Qatar's support to the IPU in achieving its visions and goals to promotes security, peace and stability in countries.
For her part, HE Gabriela Cuevas expressed thanks and appreciation to the State of Qatar's leadership and people for the outstanding hosting of the 140th IPU General Assembly, which had the greatest impact on its success.
During the meeting views on a number of parliamentary and legislative topics were exchanged.
The meeting was attended by HE Speaker of the Shura Council Ahmed bin Abdullah bin Zaid Al Mahmoud.